Horrible Smell Leads Authorities to Discover 10,000 Radiated Tortoises in House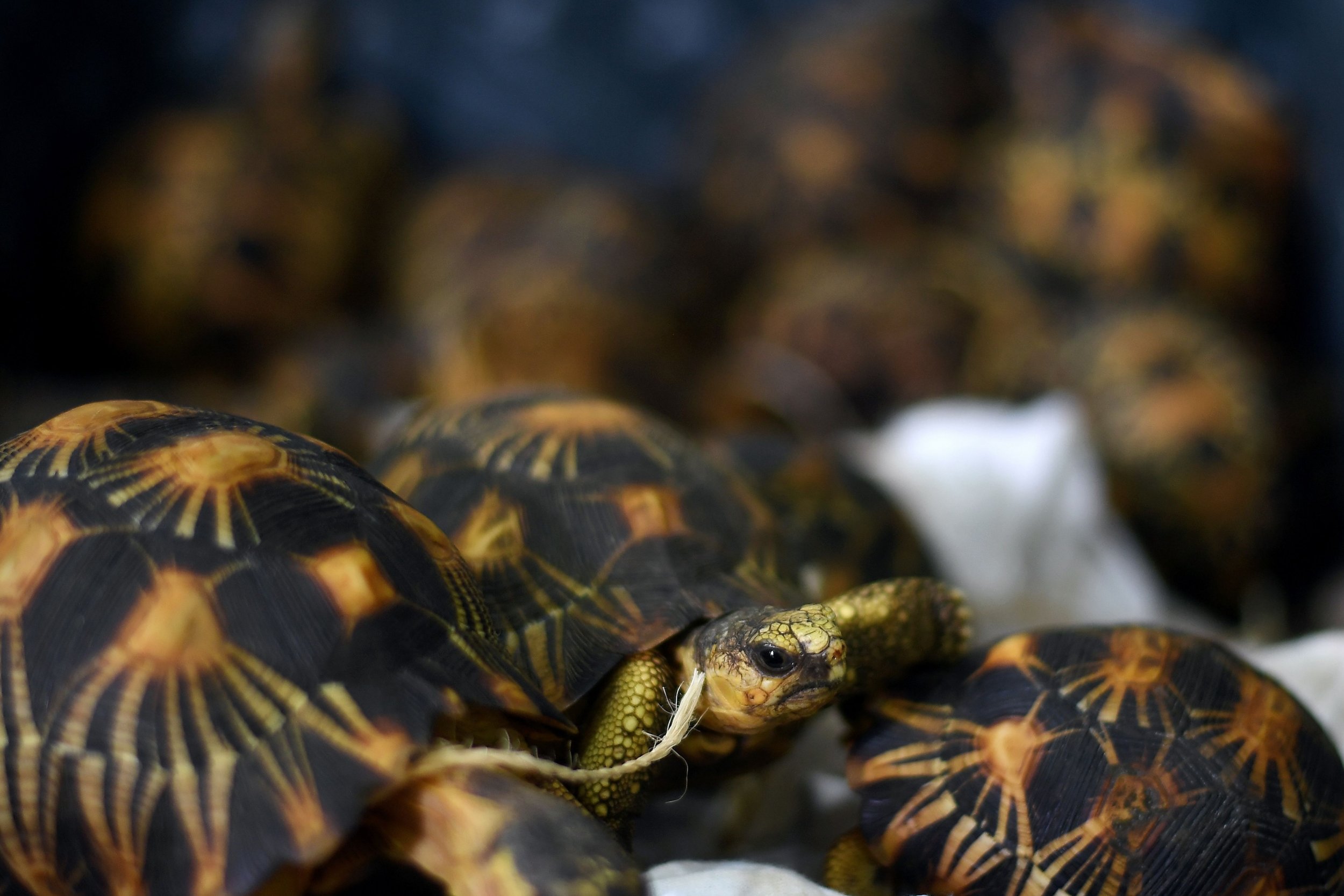 Between the walls of a quaint white house in Madagascar, authorities discovered a nightmarish scene. On the floor, in the kitchen and bathroom, and throughout the building's two stories were nearly 10,000 tortoises.
One hundred and eighty of the tortoises were dead, National Geographic reported, and 9,888 were still alive. They were all small and medium radiated tortoises, possibly destined for the pet trade.
Like with many animal hoarding situations, it was more than a disturbing sight—the feces and urine coating the floor delivered a considerable stench. Soary Randrianjafizanaka, a biology student at the University of Madagascar Tulear who volunteered to help the turtles, told National Geographic that the smell was "overwhelming."
Police and locals helped count the tortoises and load them onto six trucks so they could be taken to a wildlife rehabilitation facility. While they were lucky to make it out alive, some were so dehydrated or infected, that 574 died at the facility.
Why was someone keeping so many turtles? It's illegal to take these critically endangered animals from the forest in Madagascar or to sell them, but some people do still illegally eat them or smuggle them out of the country as pets. You can even buy them online in the US, but many states restrict their sale and ownership. Many of the tortoises smuggled out of the country end up in Southeast Asia to be pets or to be bred to make more tortoises for pet stores. The trip is a dangerous one, though, and many tortoises don't make it.
National Geographic also reported in the past about schemes to sell radiated tortoises. In 2016, smugglers tried to get 316 radiated tortoises from Madagascar to China to sell as pets. The leader of the operation was sentenced to 11 years in prison.