A $10,000 Watch Made With Napoleon's Hair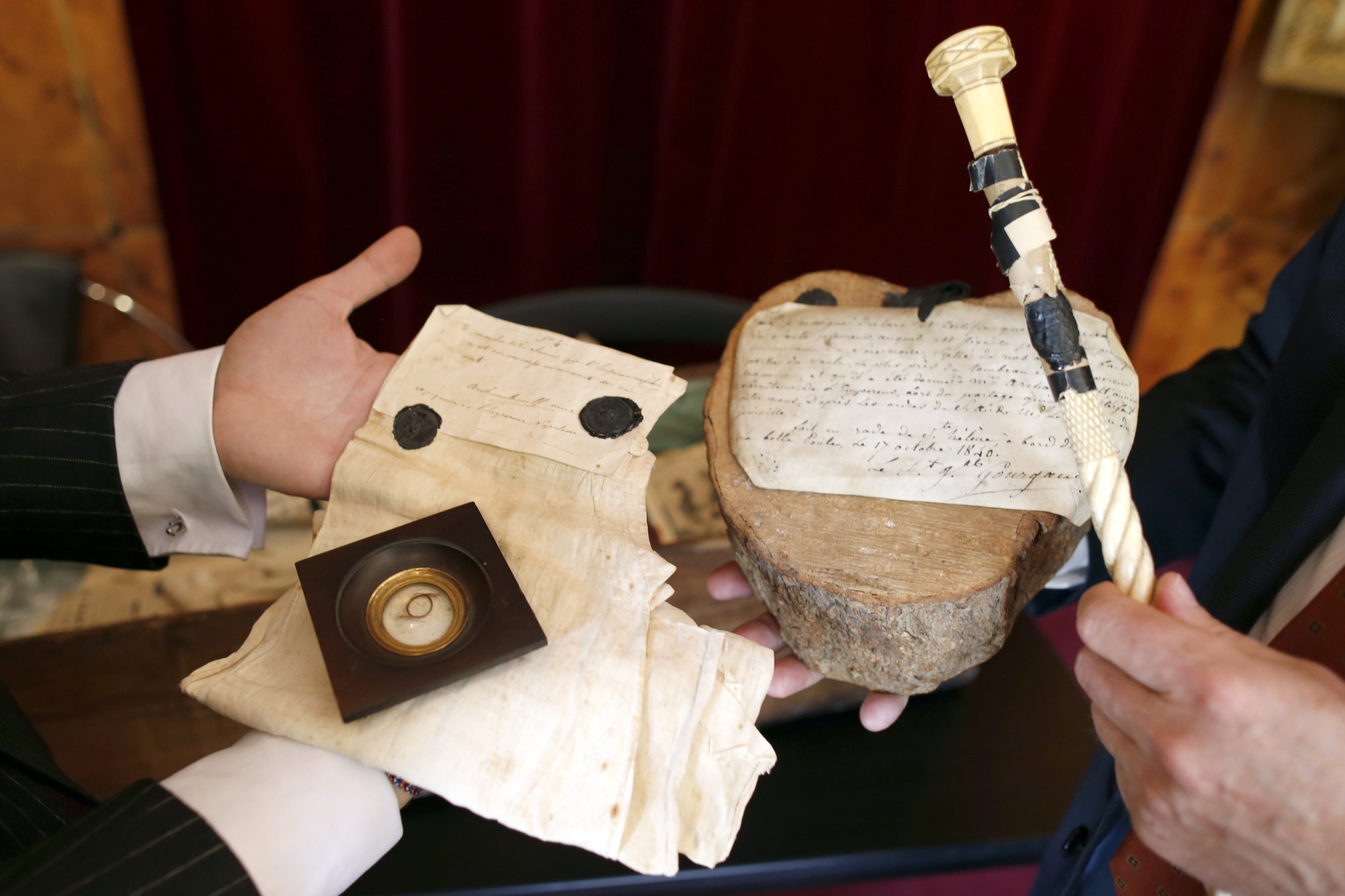 For $10,000, you can wear a piece of an emperor on your wrist: a luxury watch containing Napoleon's hair made by DeWitt, the watchmaking company based outside of Geneva. The company is just over a decade old and its founder and CEO, Jerome de Witt, is a fifth generation descendant of Napoleon.
Viviane de Witt, Jerome's wife, recently attended a private auction of items owned by HRH Prince Louis II of Monaco. She walked away with two lots, both containing strands of Napoleon's hair, which she purchased with the "intention of enclosing them into De Witt watches so that admirers of the emperor can carry his DNA on their wrists," the company wrote in a statement. She spent over $37,000 on the hair, nothing compared to the almost $2.4 million one man spent on Napoleon's hat at the auction.
A sales representative of the company's American division told Newsweek, "The watches are in production already, we just acquired the hair not too long ago, so I'm not sure when they'll be on sale. Mr. de Witt is the fifth generation, so that is why they decided to do this." The company has received a number of inquiries about the watches already, the limited-edition series will contain 500 watches. The luxury brand makes only about 1,500 watches per year.
This week, the first pieces of hair were sliced in preparation for being put into the watches. The pieces in the watch will be only half a millimeter thick, de Witt told The Telegraph. In Napoleon's will, the emperor made plans for his hair, "Marchand shall preserve my hair, and cause a bracelet to be made of it, with a little gold clasp, to be sent to the Empress Maria Louisa, to my mother, and to each of my brothers, sisters, nephews, nieces, the Cardinal; and one of larger size for my son."