100,000 Migrants Have Crossed the Mediterranean This Year: U.N.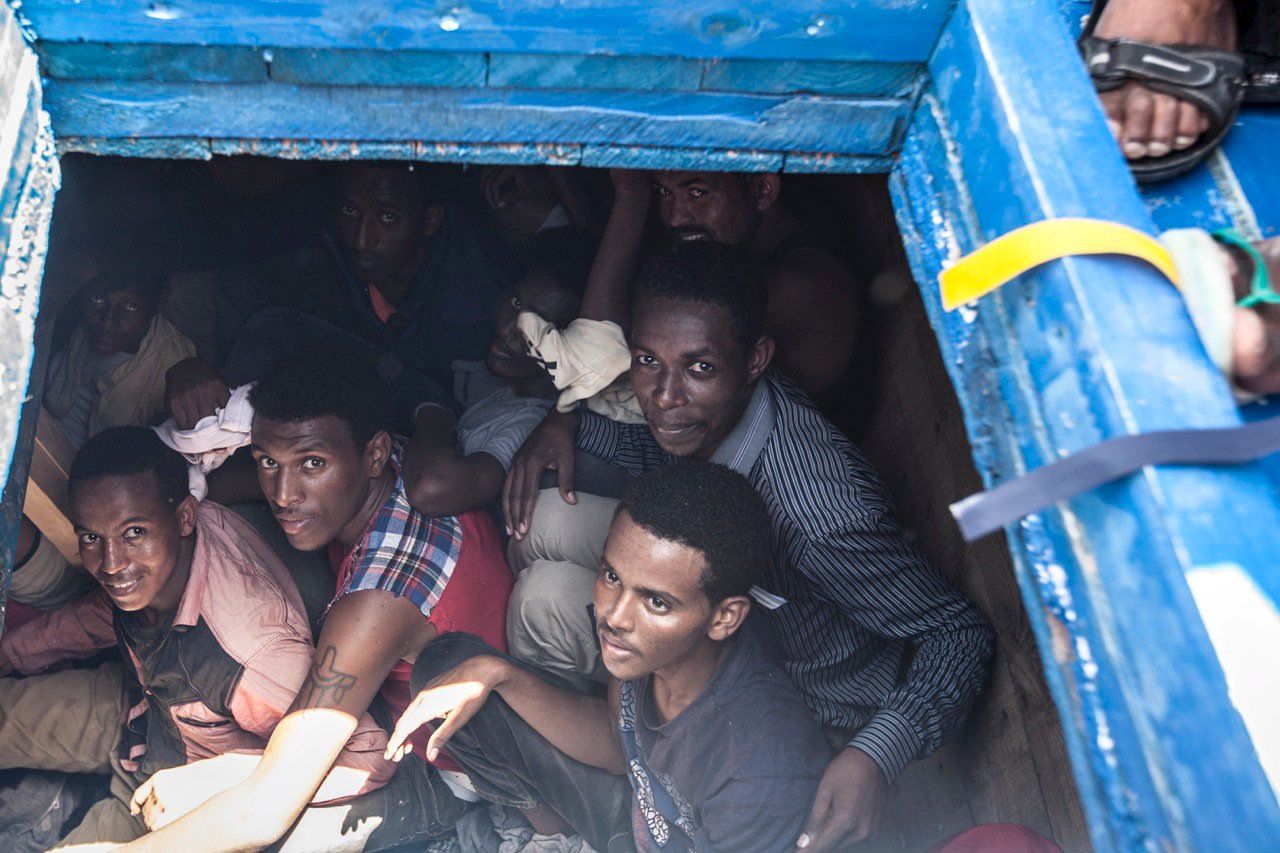 The number of migrants who crossed the Mediterranean Sea since the beginning of 2015 in a desperate attempt to reach Europe has surpassed 100,000, the United Nations's refugee agency (UNHCR) said Tuesday.
As of June 8, 54,000 migrants have arrived in Italy, 48,000 in Greece, 920 in Spain and 91 in Greece. There are now "record numbers" of migrants arriving on the Greek islands every day, the UNHCR said.
The 103,011 recorded arrivals include 6,000 migrants rescued last week in an operation coordinated by the Italian Coast Guard and the European Union. Disembarked migrants were brought to reception centers in Southern Italy.
The 103,011 figure does not include those who have died while making the crossing. This April was the deadliest month on record for seafaring migrants, according to the UNHCR, with more than 1,300 deaths recorded. Among them were an estimated 800 people who died when the boat they were traveling on capsized off the coast of Libya en route to Europe.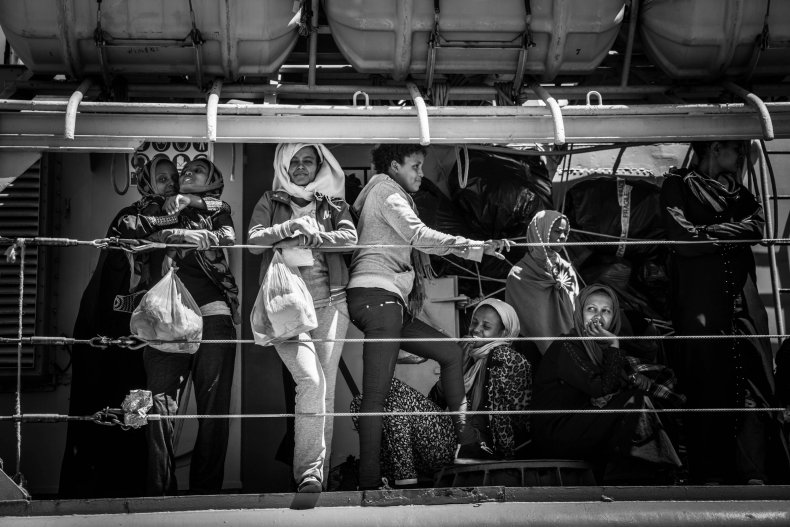 In Focus
As thousands die making the perilous journey from Africa to Europe, organized crime is making a killing off migrants—especially if they survive.
Launch Slideshow

13 PHOTOS
The Greek island of Lesvos, located off the western coast of Turkey, has become a major arrival point for migrants, but authorities there have warned of the strain that migrant arrivals are putting on its resources and services. On average, 600 migrants, mainly from Syria, Afghanistan and Iraq, are arriving on the island every day, and monthly arrivals increased to 7,200 in May, up from 727 in January, the UNHCR said. Although most of the migrants leave the island once they've been identified, screened and registered, the UNHCR says around 2,500 remaining on the island are waiting to be registered.
In 2014, more than 350,000 migrants made journeys across the world's oceans, with 207,000 crossing the Mediterranean in an attempt to reach Europe, according to the UNHCR. Migrants often find themselves at the mercy of criminal gangs worth up to $7 billion a year. Around 1,850 migrants have died or are missing in the Mediterranean this year, according to the UNHCR.
Last month, the EU said it plans to resettle up to 40,000 migrants in Europe over the next two years, part of a wider plan to deal with the migrant crisis, although the EU won't confirm the numbers until September, The Wall Street Journal reports.