100,000 Bullets, Five Guns Stolen During South Carolina Gun Show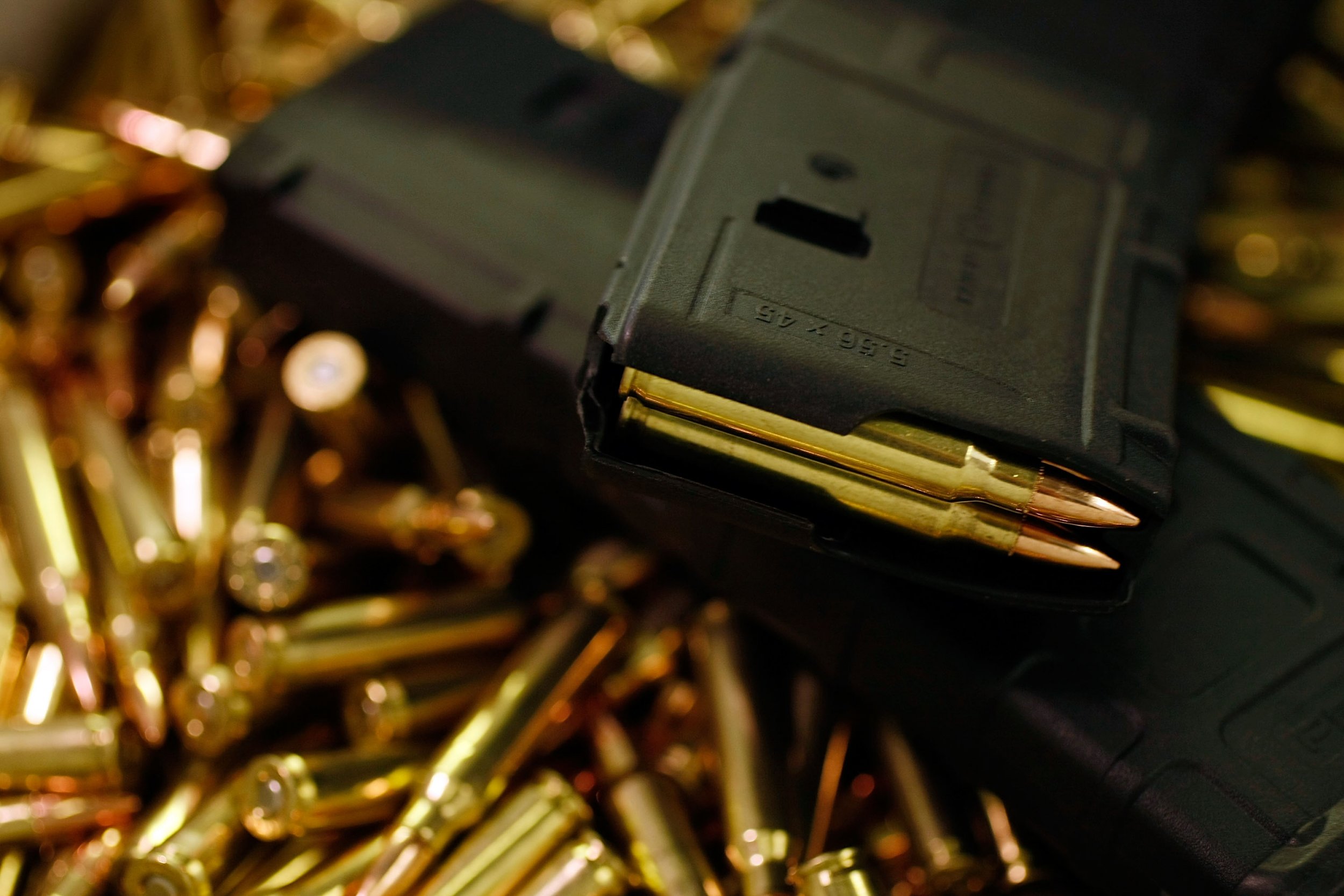 An estimated 100,000 rounds of ammunition and five firearms were stolen from two trailers that were parked outside of the Gun and Knife Show that took place in Columbia, South Carolina, over the weekend.
Lexington County Sheriff Jay Koon said in a press release on the Lexington County Sheriff's Department website that officers responded to the parking lot of Jamil Temple, where the show was taking place, after the department received several calls about thefts.
"Several people had items stolen from their trailers parked overnight Friday," Koon explained. "Each victim was part of the event and storing merchandise in the trailers."
Koon shared that based on information that victims provided to detectives, the police department determined over 100,000 rounds of ammunition were stolen. Five firearms were also reported as having been taken, and the sheriff said in the press release that they've been entered into a national database as stolen. Newsweek reached out to the Lexington County Sheriff's Department but did not receive a response in time for publication.
Among the stolen ammunition were about 40,000 rounds of 5.56mm ammo and about 60,000 rounds of .308-caliber ammunition, according to The State. Assault rifles, including AR-15s, which have been a topic of the gun-control debate, use 5.56mm ammo. The United States Army also uses 5.56mm ammo in some of its firearms, though it's currently looking into implementing a new bullet that could penetrate body armor better.
The .308 ammunition is often used for hunting, and Rifle Shooter explained that it is usually ranked within the top five cartridges used for big-game hunting.
All five firearms that were taken were assault-style guns that are variants of the AR-15, according to The State. Stolen brands include a Ruger Elite, two Rock Rivers, a CMMG MK4 and a Fire for Effect 5.56mm pistol. The ammunition and firearms that were taken were worth over $19,000.
Jamil Temple is owned by the Shriners and is rented out throughout the year for various events to raise money for Shriners Hospitals for Children, which specializes in caring for children. Spokesman Dwight Harsey told The State that there's security inside the gun show, so he isn't sure why they wouldn't have implemented security outside as well.
"But then, I don't know why anybody would be leaving stuff like that out there in a trailer backed up against the tree line," Harsey added.
The show took place on Saturday from 9 a.m. EST to 5 p.m. EST and Sunday from 10 a.m. EST to 4 p.m. EST, according to the website. Loaded firearms were barred from the premise unless carried by on-duty local, state and federal law enforcement. The show will also be hosted on August 11 and 12 at the TD Convention Center in Greenville, South Carolina.
Although investigators have collected potential evidence, anyone with information about the stolen ammunition and firearms is encouraged to call Crime Stoppers at 888-274-6372.