Britain's Longest-Married Man, Maurice Kaye, Dies at 106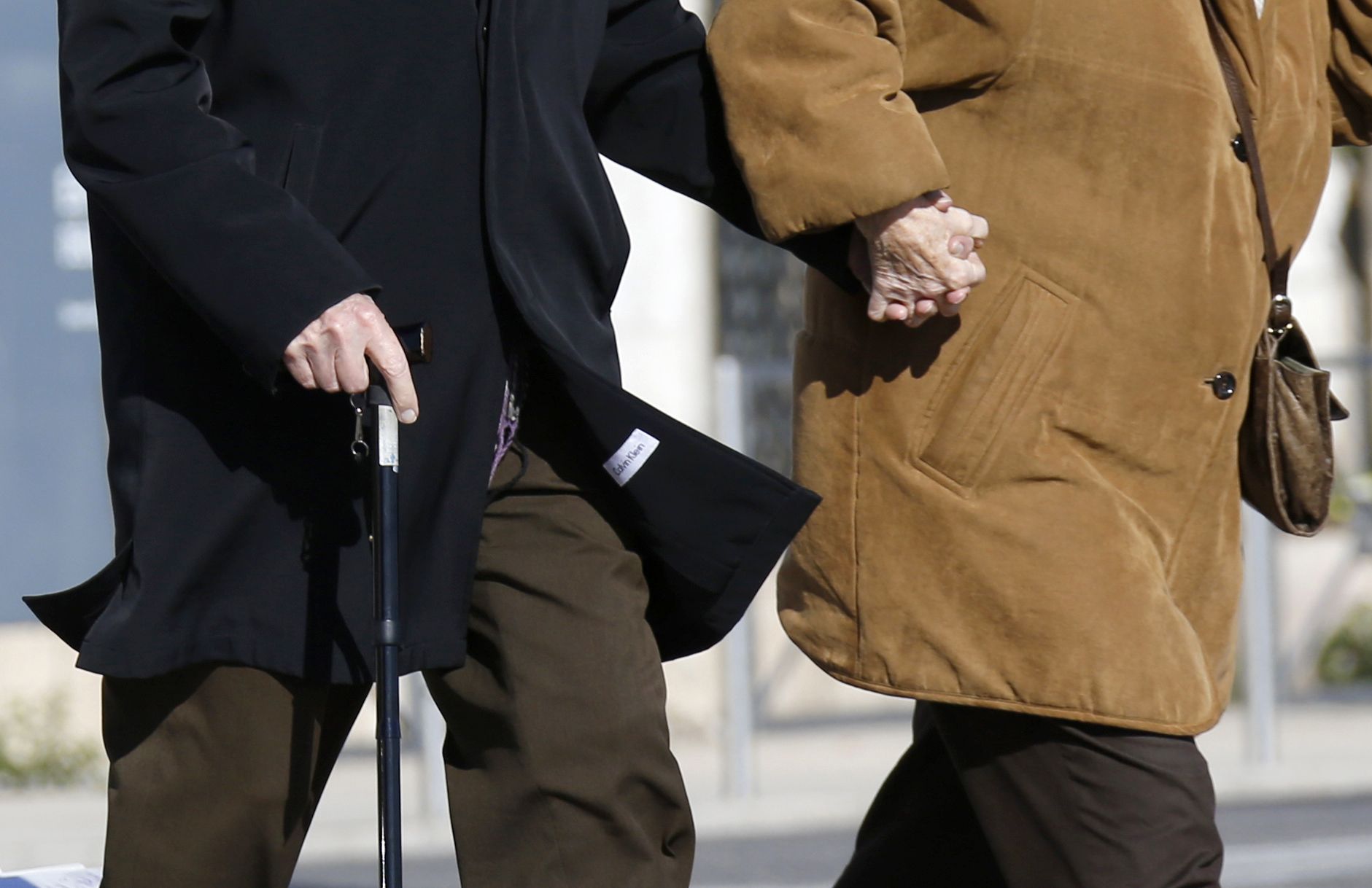 Maurice Kaye, a husband of 84 years believed to be the longest-married man in Britain, died on Monday. He was 106.
Maurice married his wife, Helen Kaye, 105, in a south London synagogue in 1934. The couple later moved to Bournemouth, in southern England, where they raised a family. Maurice leaves behind two surviving children, seven grandchildren and seven great-grandchildren.
"My mum feels as though she has lost a limb," Tina Son, the couple's daughter, told The Jewish Chronicle. "She is just very sad and quiet as you would imagine. We will remember dad for his sense of humour and his amazing hugs."
Helen met Maurice when she was 17. They married four years later, and Maurice managed his father's factory, as well as two shops, before joining the army in 1939, according to Jewish News. German bombs destroyed the couple's businesses and home in London during World War II, and they left for Bournemouth, where they raised their four children, two of which are still alive.
Maurice's son, Larry Kaye, told The Jewish Chronicle that the response from the community has shown "how popular and indeed loved" his father was. "One friend said, 'You can have a short life which can be crammed full, or a long life which is empty, but to have a long life crammed full is unusual'—but not for Maurice Kaye," he said.
A 2014 profile for The Guardian, just ahead of the Kayes' 80th anniversary, described talking with them as "speaking to a couple perhaps 40 years younger."
"Who knows how long we have got?" Maurice told the British newspaper at the time. "It could be years, it could be weeks, it could be days." Maurice, 102 at the time, he still insisted on driving, while Helen discussed the latest technology: iPads. The couple also told the newspaper that they had had a "perfect marriage."
In June, Maurice celebrated his 106th birthday, and he attended his youngest grandson's wedding just five weeks ago.
His eldest grandson, Eliot Kaye, described his grandfather as "an extraordinary man who lived an extraordinary life, not just his remarkable longevity, but a rollercoaster of triumphs and tragedies," according to The Jewish Chronicle.
"He was real thinker and a true feeler. He had firm beliefs in right and wrong, in his faith, his God and his people. He was a true life force and that makes his passing, even at such a great age, so sad."