11 Back-to-School Upgrades Your Kids Will Love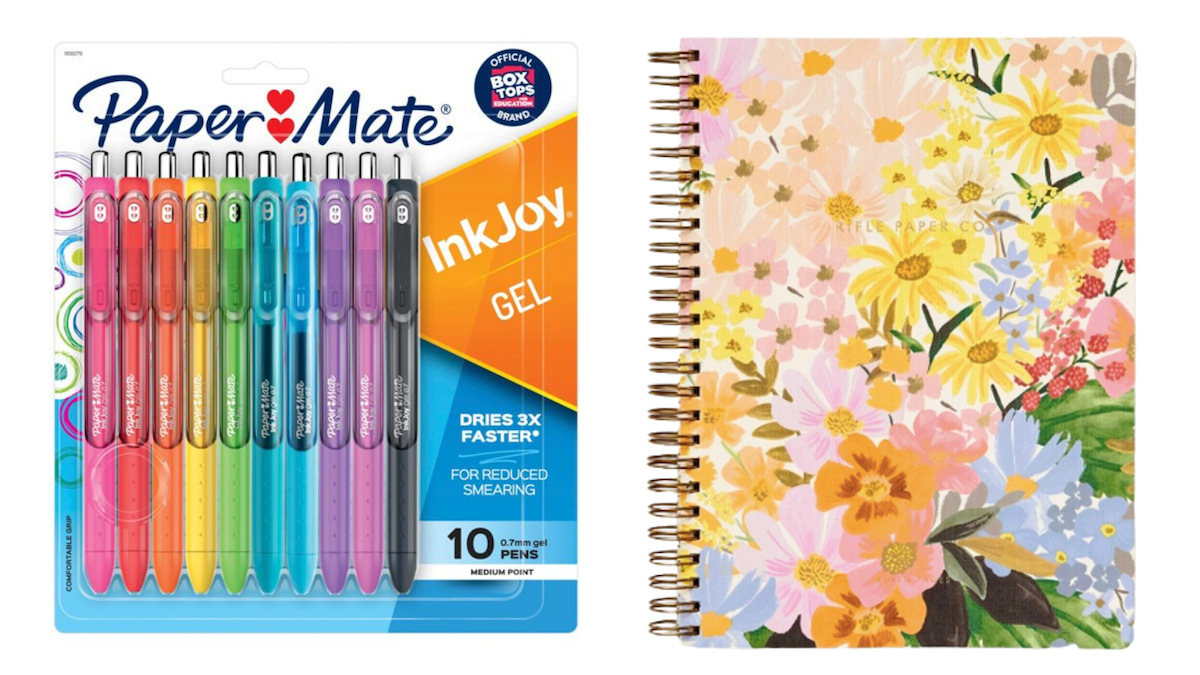 School is almost back in session—if you can even believe it! With much of the United States returning to in-person learning this fall, it's time to step up your game. No more boring books and lame planners. This first day of school, make sure your little student starts off on the right foot—and that includes having the right stuff!
Keep reading for some of the best back-to-school upgrades for the 2021-22 school year. As always, the prices listed may fluctuate over time.
11 Back-to-School Upgrades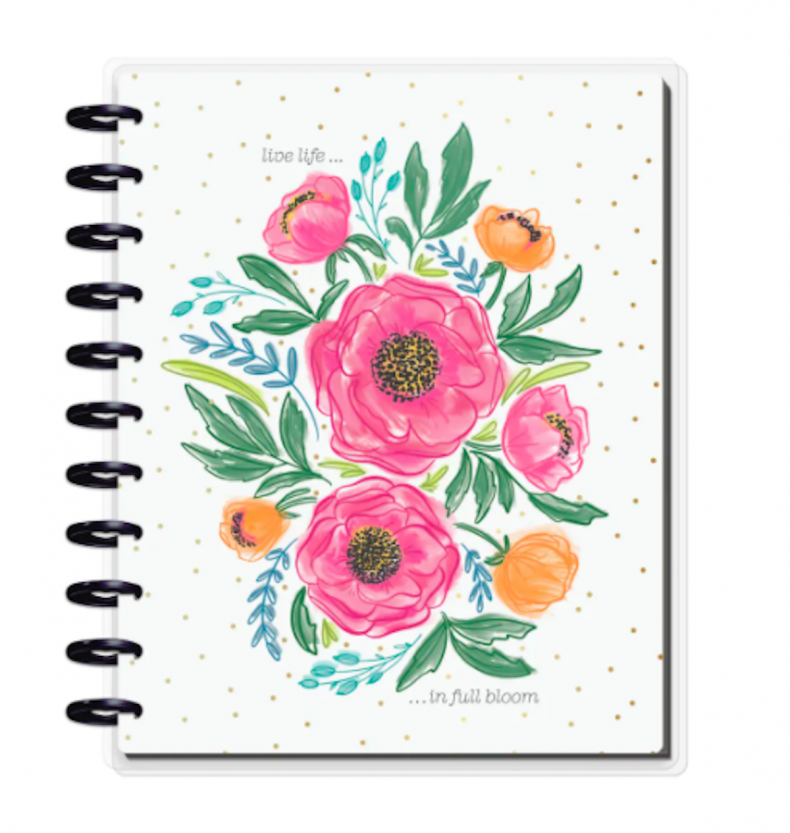 The Big Happy Planner is known for making amazing weekly and monthly organizers for teachers, but who says students can't get in on the organizational fun? Featuring 18 months of weekly planners, The Big Happy Planner (in colorful florals) is made for both adults and kids alike and includes a dashboard layout for various to-do lists and errands. This 4.6-star planner also comes with dividers in fun floral prints and metallic foil accents. One Michaels.com reviewer wrote, "If you love color, detailed info and lots of space for organizing your days, this is the calendar for you!"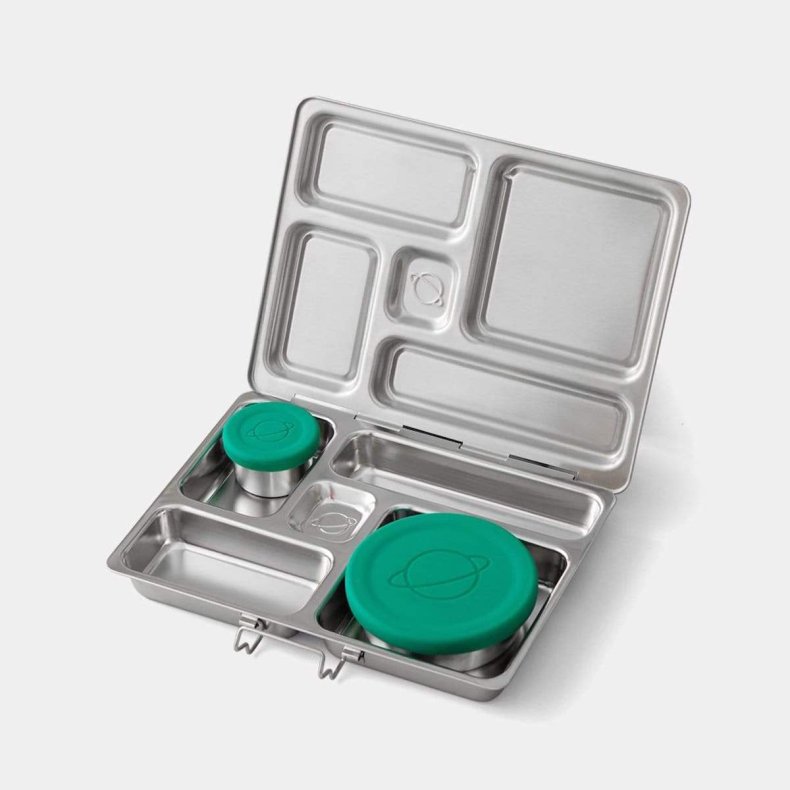 Move over, regular old lunchboxes—sustainable, stainless steel bento boxes are in style now. The Rover Stainless Steel Lunchbox is convenient (with five total compartments for a variety of foods and snacks) and lightweight. Nontoxic and dishwasher-safe, PlanetBox's best-selling lunchbox—which has a 4.6-star rating—also comes with a five-year warranty and two leak-proof containers—the Big Round Dipper and the Little Round Dipper—which are ideal for storing "wet" foods like yogurts, soups and dips. One PlanetBox.com reviewer wrote, "Such a great eco-friendly option for my kids. It's easy to open and all the different separate areas for their lunch work wonderfully."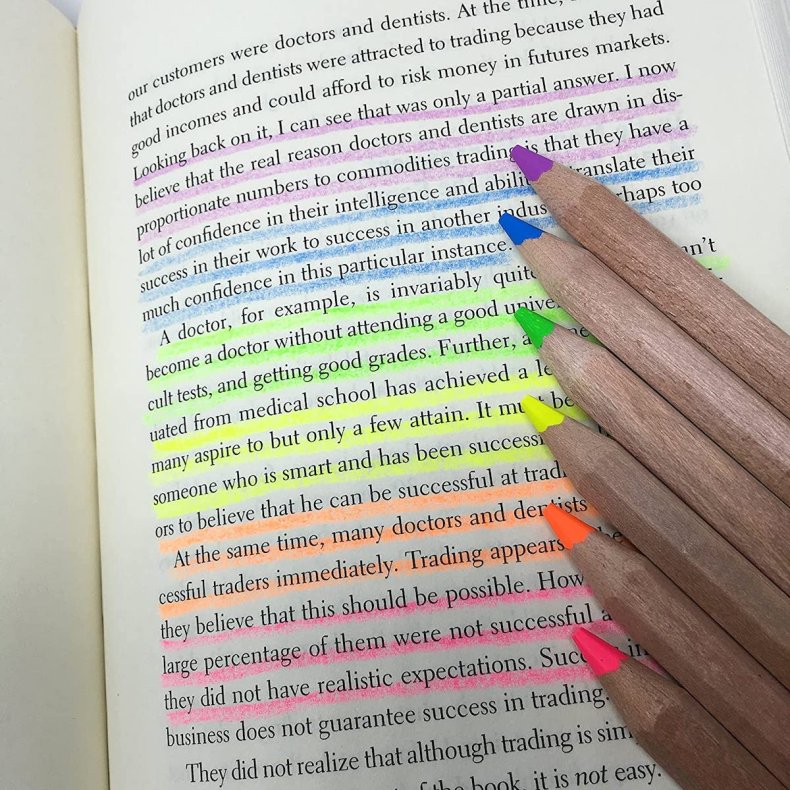 Plastic highlighters are so last year. If you haven't made the ultimate upgrade yet, the Stubby Pencil Studio Eco Highlighter Pencils elevate studying and taking notes to the next level. Each highlighter is actually a neon-colored pencil, responsibly made from managed forests in Austria, with only a natural finish so that it's fully biodegradable. (That means no plastics, no ink and especially no volatile organic compounds.) These highlighters, which have a near-perfect 4.8-star rating on Amazon, are also known to last longer than their ink counterparts. They don't bleed through paper, leak or even dry out. Just sharpen them with the included jumbo sharpener when they get a bit dull and use them for whatever you might need. One Amazon.com reviewer wrote, "Seriously, these are the best highlighters ever. Several colors, and they come with a sharpener made to fit them (bonus hole for your standard sized pencils too) and best feature of all, they erase with a regular pencil eraser."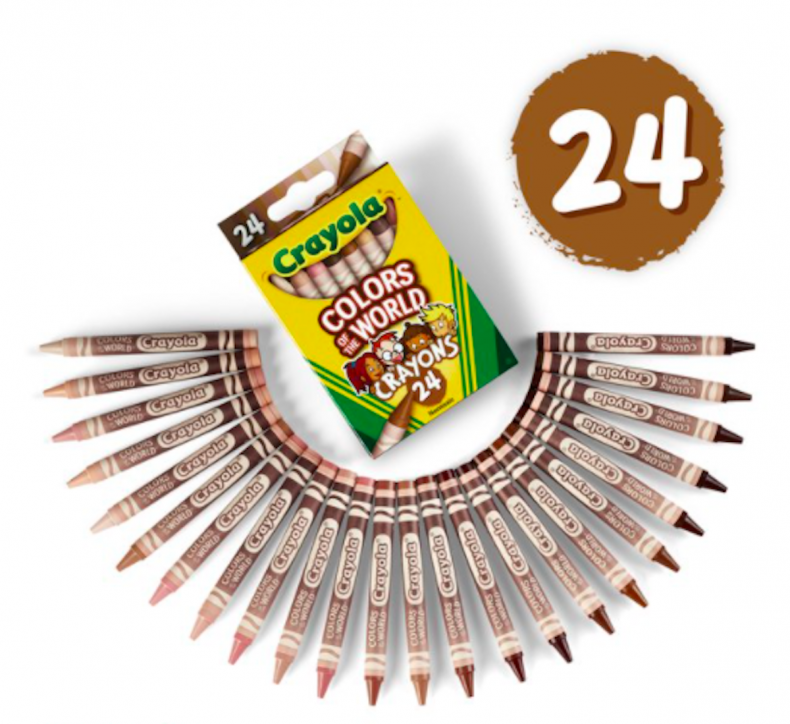 We no longer live in a world where children of all races, backgrounds and ethnicities have to scour the crayon box for the shade they most identify with. In a progessive effort to offer more inclusive "skin-color" shades, Crayola has released Colors of the World Crayons, and kids and parents everywhere love them. Featuring 24 different shades that range in diversity to represent all the skin tones of the globe, Crayola Colors of the World Crayons—which garnered a 4.6-star rating—are specially formulated to add more realistic details to coloring pages and drawings. One Walmart.com reviewer wrote, "They were very much needed. Now when my little one draws herself or colors the Disney princesses, she doesn't have to be limited to two or three options.... I appreciate the representation. I will never not have these in my house, I definitely recommend."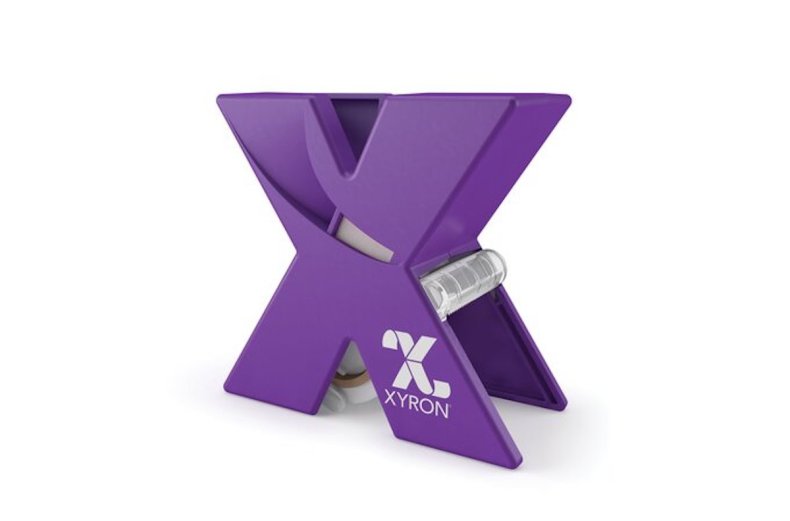 The Xyron X150 Sticker Maker is ideal for making stickers for decorating notebooks, planners, lockers, etc., but it also works wonders on school projects and for crafts in general. It's so easy to use that even kids can do it: Insert your item, pull it through and peel off the newly made sticker. Glue-free and therefore virtually mess-free, the Xyron X150 Sticker Maker also comes with nontoxic, acid-free and permanent adhesive that spans your sticker edge-to-edge for the strongest, most permanent hold. One Xyron.com reviewer wrote, "If you're a part of the planner sticker craze this is a must have for creating your own stickers. Each roll comes with more than enough to create tons of stickers.... I always keep the refills on hand...once you try it you will be hooked."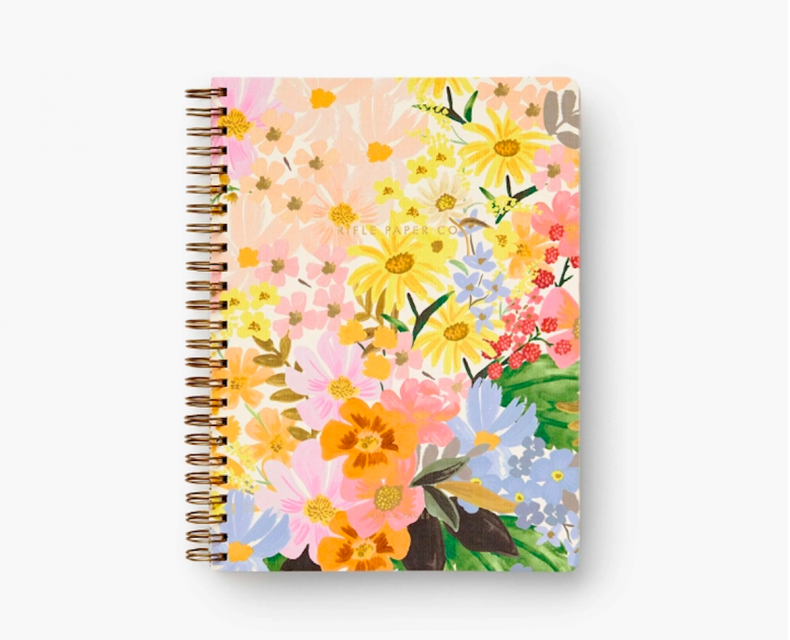 With a snappy and bright softcover, metallic gold foil accents and 150 ruled pages for all your writing, the Marguerite Spiral Notebook from Rifle Paper Co. is a standout among a sea of salt-and-pepper marble notebooks. But it's not just pretty, it's also functional, thanks to heavy-weight textured paper, its sturdy double-spiral binding and pockets for extra storage.
Buy at Rifle Paper Co. for $18.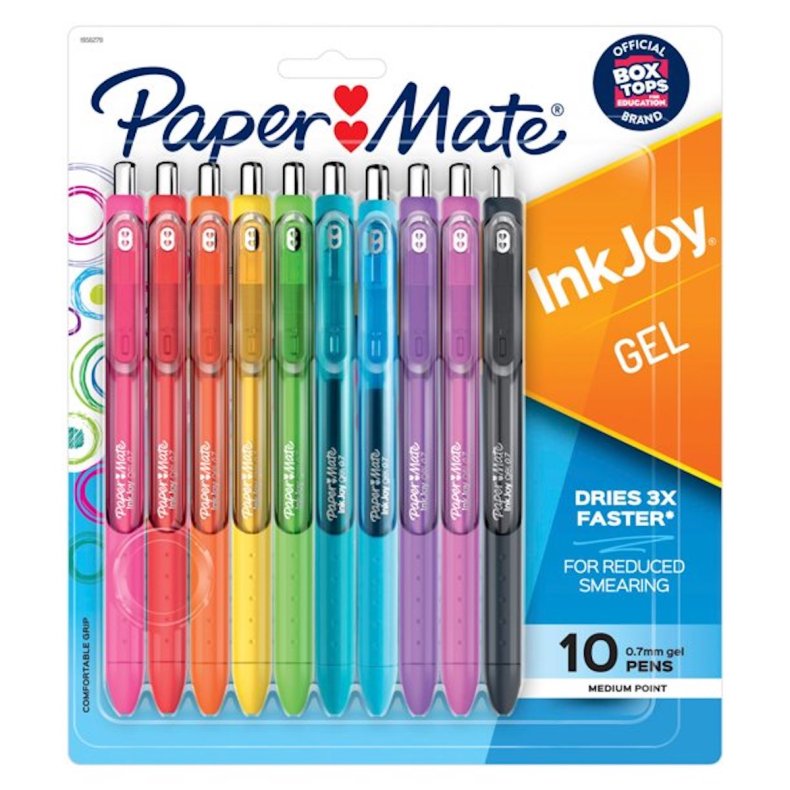 We're not sure if it's normal to have very strong feelings about pens, but if there was ever a pen set to care about deeply, the hundreds of reviews and 4.8 stars on Walmart.com show that the Paper Mate InkJoy Gel Pens are it. This pack comes with 10 pens in assorted, rainbow colors. But even more important than their variety and versatility is the fact that each of these pens write beautifully and—drumroll, please—don't even smear! One Walmart.com reviewer wrote, "These gel pens stand true to claims that they are super fast drying, reducing smudging.... As a lefty, I would have paid a premium for these when I was still in school taking notes daily. This pack of 10 for the price is a steal!"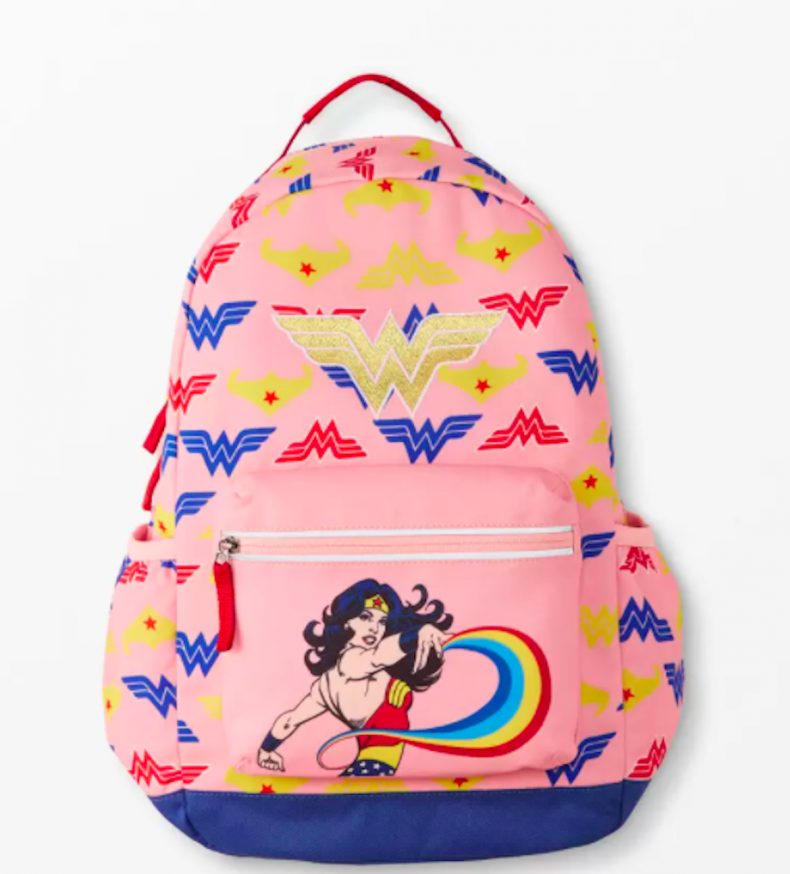 Take on the school year and kick some first-day-of-school butt with the DC Wonder Woman Backpack from Hanna Andersson. It's got everything a kid needs—from a stellar design that packs a punch to ergonomic, comfortable straps and plenty of storage. With a 4.2-star rating, the DC Wonder Woman Backpack can also—in true Hanna Andersson fashion—be worn with a matching DC Wonder Woman lunchbox and also several matching dress-and-legging options. One reviewer wrote, "Made of durable material that holds up well. Plus, it is so cute!!"
Buy at Hanna Andersson for $54.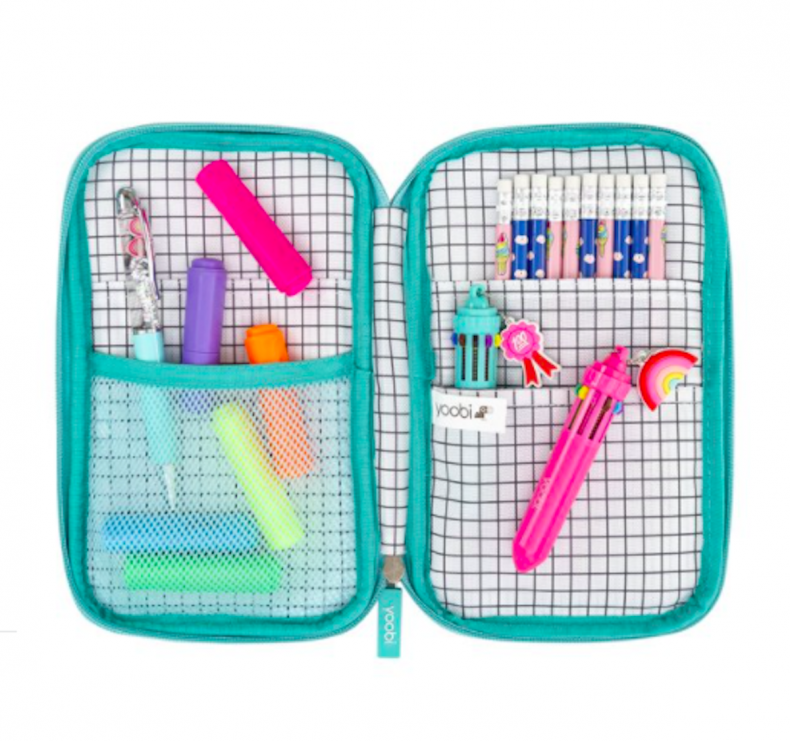 A pencil case should be functional and compact, but it also shouldn't sacrifice one iota of style. That exactly describes the Yoobi Pencil Case from Walmart. It even has amazing features, like a front quick-stash compartment and multiple interior pockets, as well. It's got a 4.9-star rating on Walmart.com and tends to sell out quickly, so if it piques your interest, be sure to grab it now! Oh, and did we mention this purchase would also do a ton of good, too? For every Yoobi purchase, Yoobi donates an item to a child in need right in the U.S. One Walmart.com reviewer added, "Me and my daughter love this pencil case. It is a great size and it is really pretty. My daughter could fit all of her pens in it."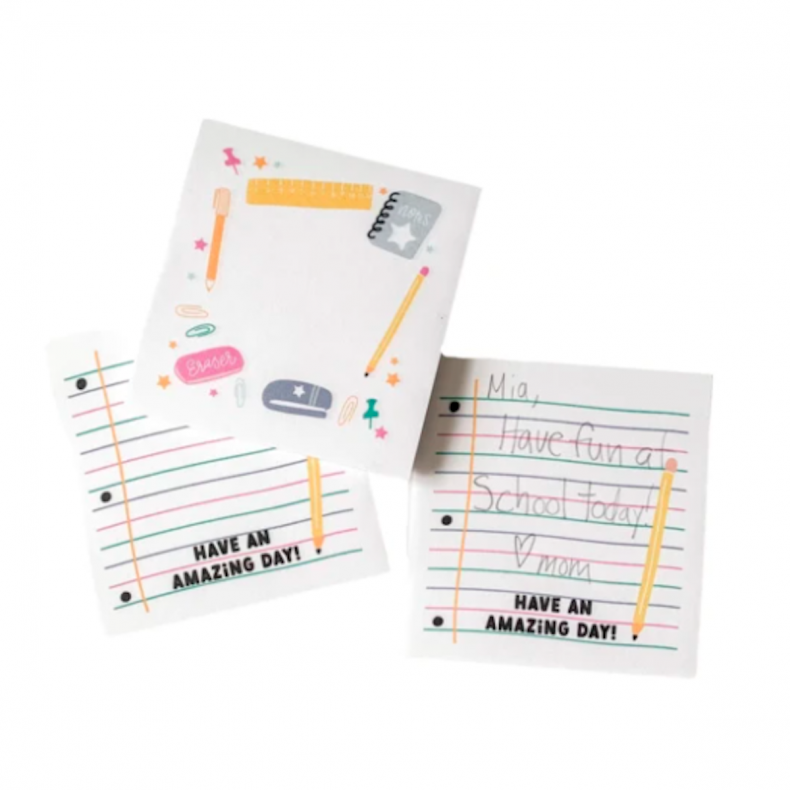 OK, so this item is half for the parents, half for the kids, but the Lunchbox Notes from Magic Play Book are just too adorable to pass up. These 3-inch by 2 3/4-inch sticky notes come in two different styles (25 of each), are packed in a reusable muslin bag and are made in the U.S. With whimsical designs and an extra-sticky top-back layer, Lunchbox Notes make lunchtime fun and really support younger kids who might need help adjusting while away from home. Or, you know, we always recommend tormenting your teenager with Lunchbox Notes, too—after all, you're never too old for your parents' love and affection!
Buy at Magic Play Book for $7.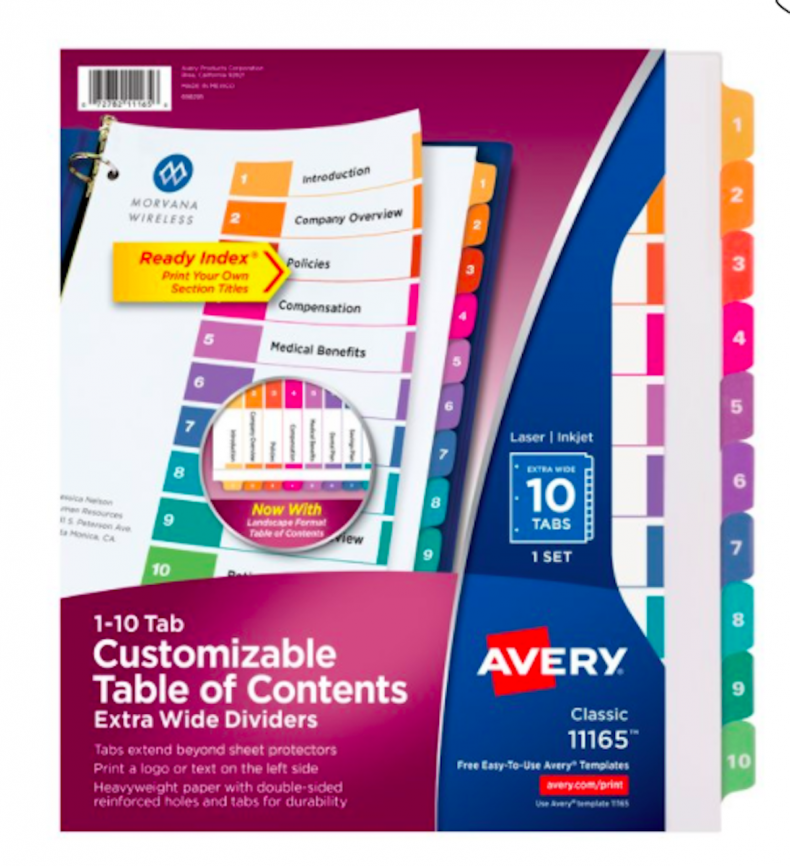 Set your kid up for success this school year by starting them off as organized as possible. (We can't be held responsible for what their binders look like come November—we just can't—but, you know, we can sure as heck try.) The Avery Ready Index Extra Wide Dividers are color-coded and preprinted, with labels numbered from one through 10. And, of course, each of the 10 tab dividers features three binder holes with reinforcements on both sides and a heavyweight material to prevent unnecessary rips or creases. One Walmart.com reviewer wrote, "These dividers are wonderful. They are sturdy and hold up well. You don't have to use the little papers to slide into the plastic things to know what is in your binder. You simply come up with a list of content and reference items by number. There are even templates you can use to print out your table of contents. Also, the thing about these are they are extra wide!!!"
Newsweek may earn a commission from links on this page, but we only recommend products we back. We participate in various affiliate marketing programs, which means we may get paid commissions on editorially chosen products purchased through our links to retailer sites.