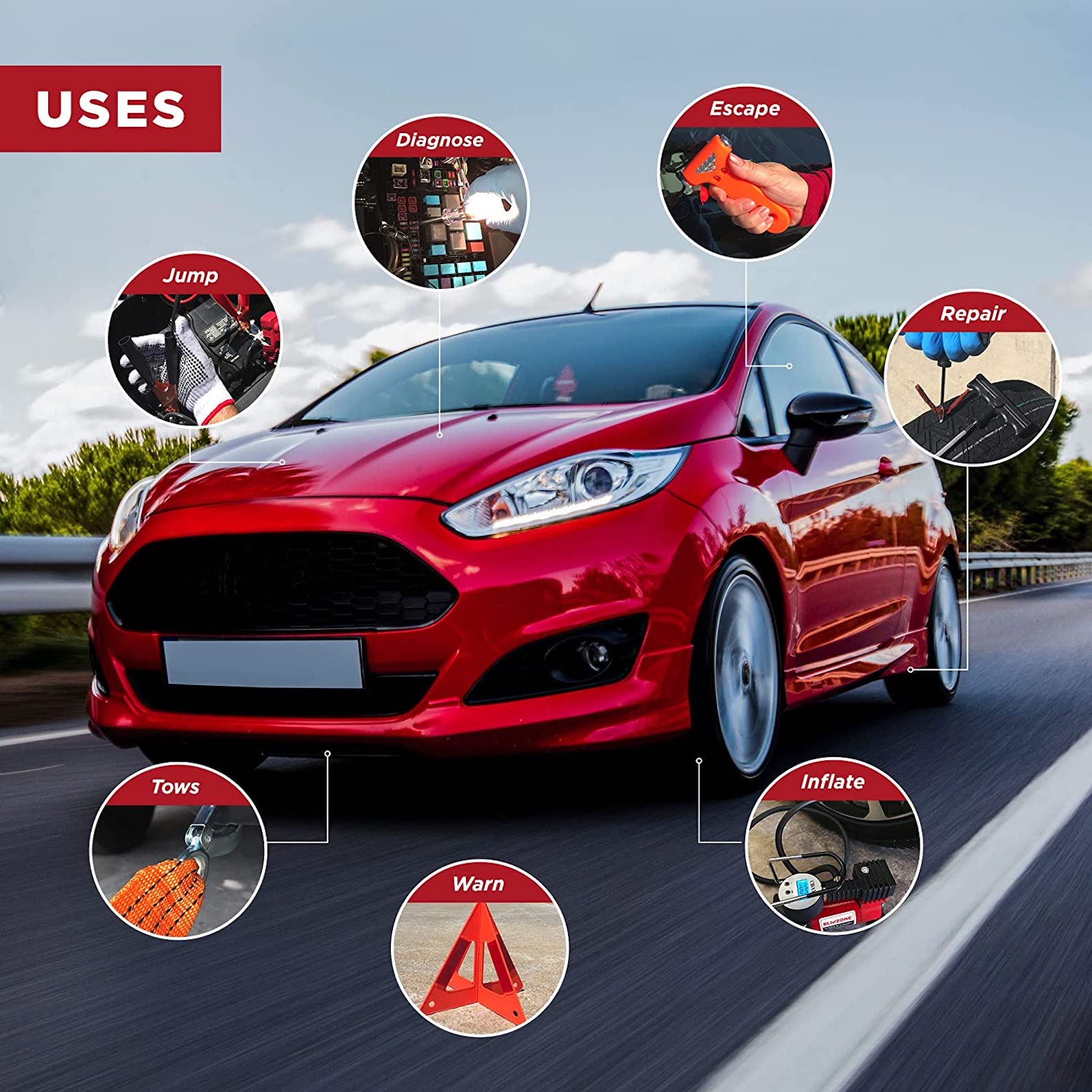 If you think fewer people are flying these days, you're not wrong. The U.S. Bureau of Transportation Statistics notes that there were 16.24 percent fewer airline passengers in October 2021 than they did in October 2019. Flight delays and concerns about the pandemic are just some of the reasons we believe fewer people choose to hit the skyways when they travel long distances.
The downside is that with 69 million car breakdowns in the U.S. annually, you have a one in three chance of car trouble. Sure, you can call an auto club or tow service for help, but that can take time and money. Carry your own repair and safety kit to have a chance to get back on the road quicker and with less expense. Even if you can't fix your car yourself, the gear may keep you out of danger and get you rolling again.
11 Car Kits to Keep You Moving and Safe
It's the rare driver that hasn't had a flat tire, overheated engine, a dead battery or a fender bender. No matter the weather or area, it's always a hassle. Perhaps that's never truer than when you are on a deserted roadway at night. Even if you never need them, carrying car safety and repair kits provide invaluable peace of mind. Below find the top 11 kits and products we found for your driving safety. As always, the prices listed may fluctuate over time.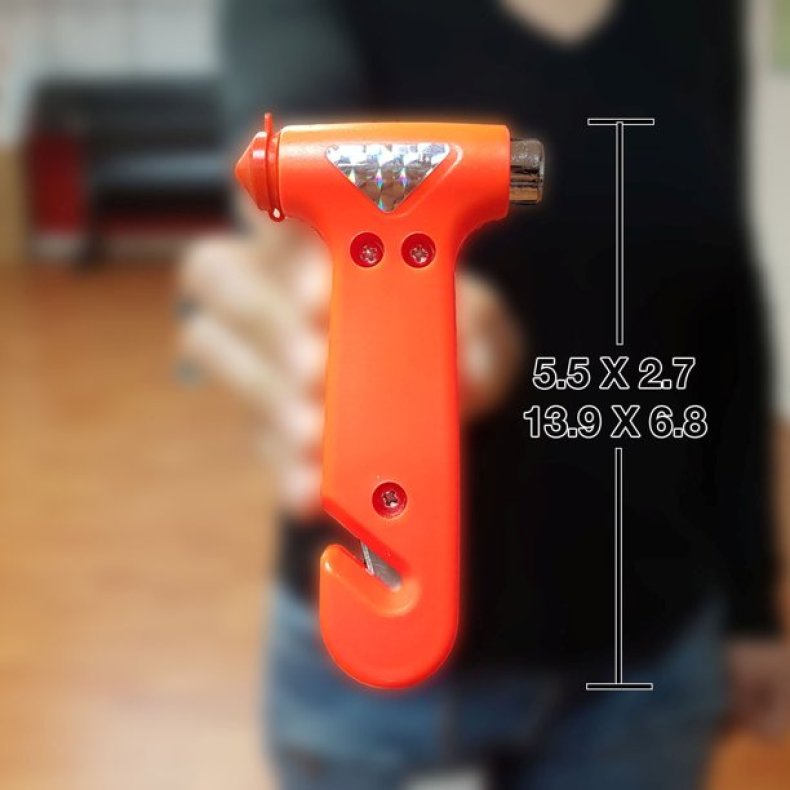 If you're in a crash and need to get out of your car as quickly as possible, we bet you'll be glad you have Be Smart Get Prepared Emergency Escape Hammer. Keep it near your driver's side door just in case. You can use the steel-tipped hammer to smash your windshield or windows and the hammerhead to clear broken glass. Then use the emergency blade to cut your seat belt. It even has a reflective handle, flashing emergency lights and a flashlight. This tool may be a literal lifesaver after a crash.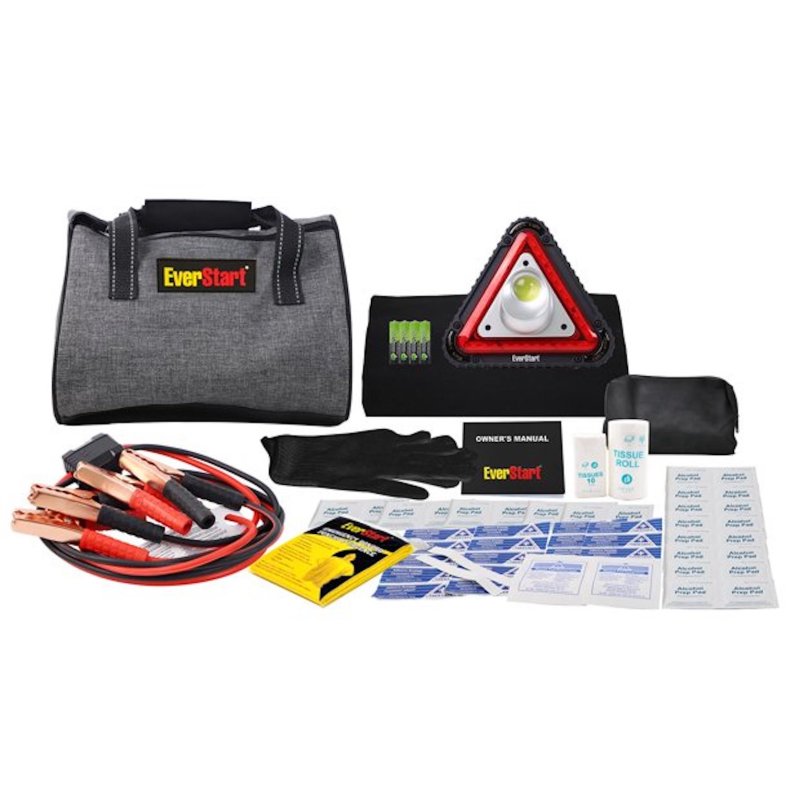 If you're like me, you prefer to have an all-in-one car safety kit or as close to one as possible. That way, you know you have everything you need to stay safe and as comfortable as possible while you wait for assistance. When you have The EverStart Road Trip Safety Kit for Cars, you will find that. Inside, you'll find many items, including an impact-resistant and waterproof triangle, a work light with five different LED lighting modes that also serves as a roadside warning light and 8-foot, 10-gauge booster cables that emit a warning if you use them incorrectly. You also find in this kit a blanket, gloves, a flashlight, tissues and even toilet paper. All the items fit in a durable storage bag with a clear side pocket to put the warning light.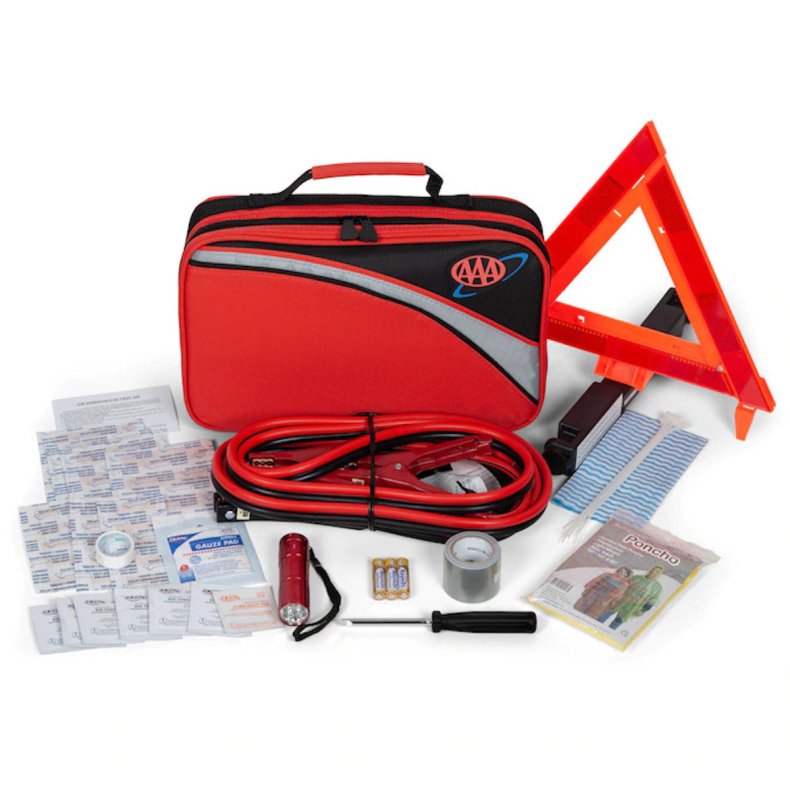 You likely know AAA—short for the American Automobile Association. The organization was formed in 1902 and is something of the Gold Standard of roadside safety information and practices. AAA ensures the Lifeline First Aid AAA Road Traveler Kit meets or exceeds the group's minimum engineering standards, so we're not surprised it has top ratings from buyers. The kit has 64 items that prepare you for everything from a dead battery to injuries to safety signals. You'll get a warning triangle, booster cables, a two-in-one screwdriver, a shop cloth, a bungee cord, cable ties, a flashlight, batteries, a poncho, duct tape, an accident guide and even a 45-piece first-aid packet.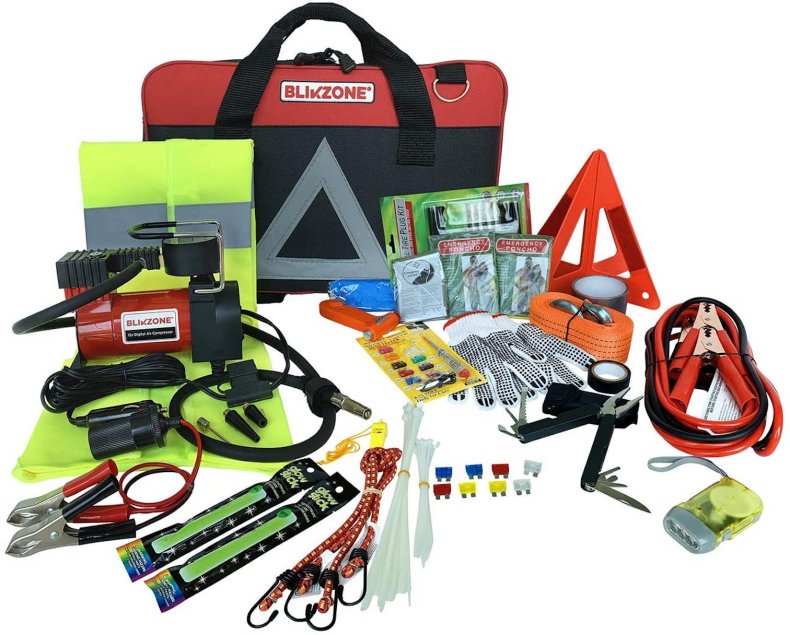 Ready for a complete car safety kit that works for a car, bike, motorbike and other vehicles? You will want a Blikzone Digital Auto Roadside Assistance Kit Classic for any vehicle you have. It boasts 82 unique car supplies, including a small but heavy-duty compressor to inflate tires, jumper cables, circuit tester tool, tire repair kit, tow strap with hooks and even reflective safety vest. All the extras are packed in a durable bag, so they won't roll around your truck or otherwise go astray. If you want a kit that works for several vehicles, this is the one.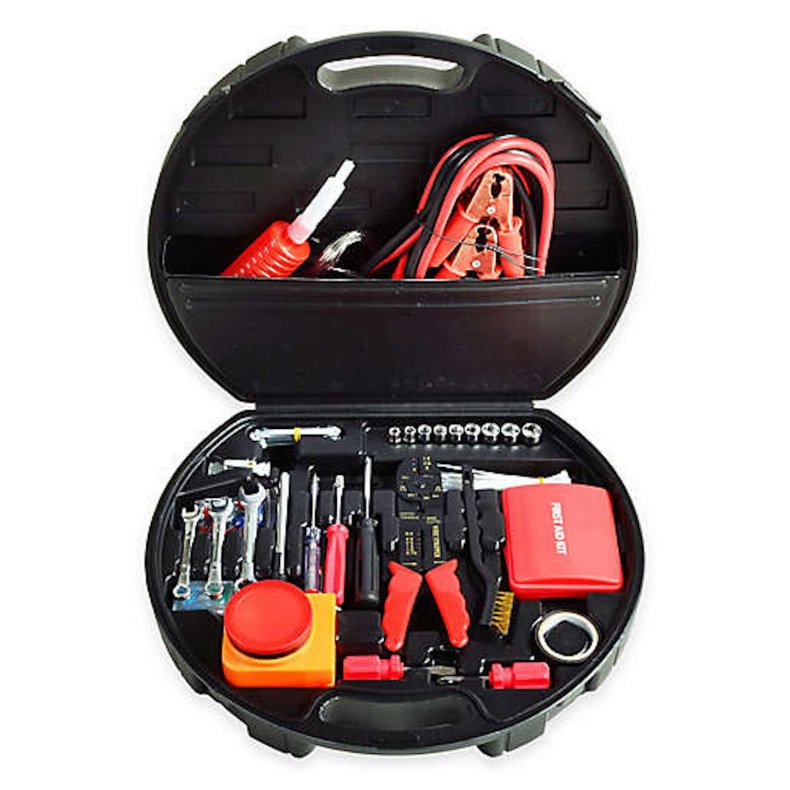 The Deluxe Roadside Emergency Kit by Picnic at Ascot truly lives up to its name. It not only has all the essential safety products you want, including an emergency light, booster cables, air aid box and 20 cable ties, but it includes an array of extras. These include a siphon pump with a hose, an eight-inch crimping tool, a three-piece crimping tool, a two-way screwdriver, an eight-piece combination wrench, a three-piece combination wrench, eight fuses, nine-piece quarter-inch drive sockets, 70 terminals, Phillips head screwdriver and a socket spinner handle. This kit is one of the most diverse sets you can find, so it's as perfect for a long-distance trip as it is for a run to the local store.
Buy at Bed Bath & Beyond for $49.99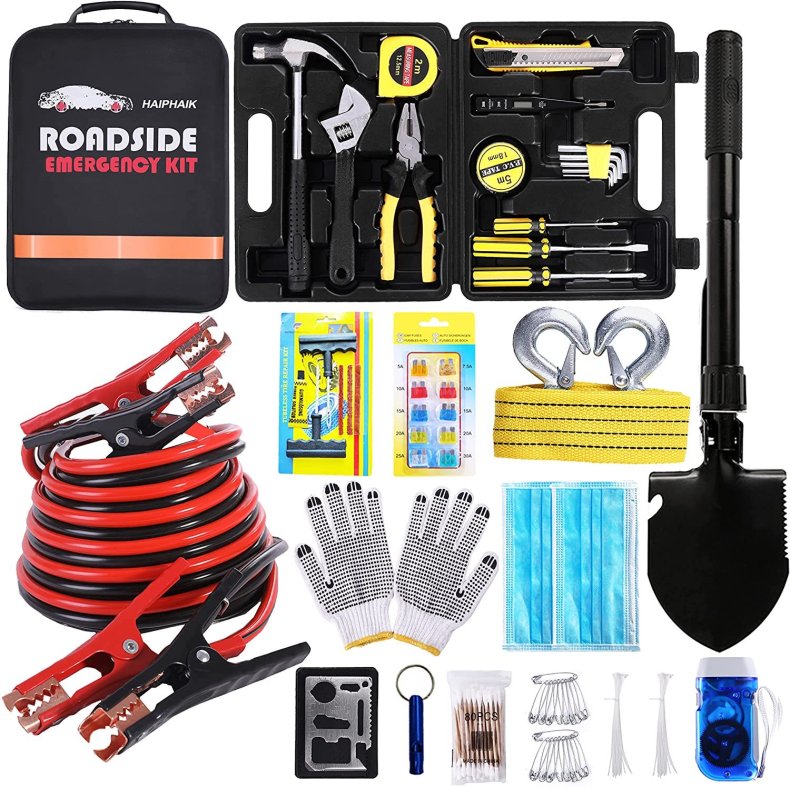 We understand those that want complete auto repair kits but need one at a bargain price. That's what you'll find in the Haiphaik Roadside Emergency Toolkit. It has advanced jumper cables, traction rope and a tire repair kit among the 124 pieces. There is even a multi-function shovel, survival whistle, gloves and huge alligator clips to hold cords out of the way. Take a look at it, and you'll see there's seemingly nothing the creators haven't included. Whether you drive a four-wheeler, off-road vehicle, RV, truck, car or motorcycle, this compact yet complete kit will give you all you need to get back on the road after a breakdown.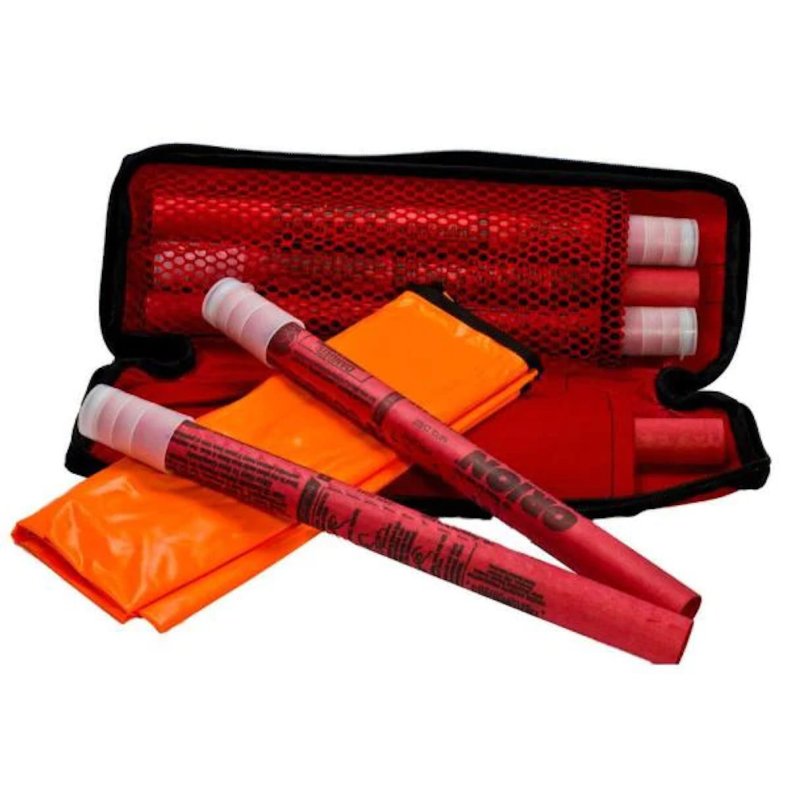 Flares are a time-tested way to warn oncoming cars about your disabled vehicle when you have a car breakdown. Strike them and place them away from your car to ensure other drivers don't crash into your vehicle. Orion Safety The Original Highway Flare Kit has six flares per pack—each burns for 20 minutes. The flares and a bright orange safety vest come in a polyester bag with self-adhesive straps that secure it to the back of or under your car seat. That way, they are close at hand if you need them.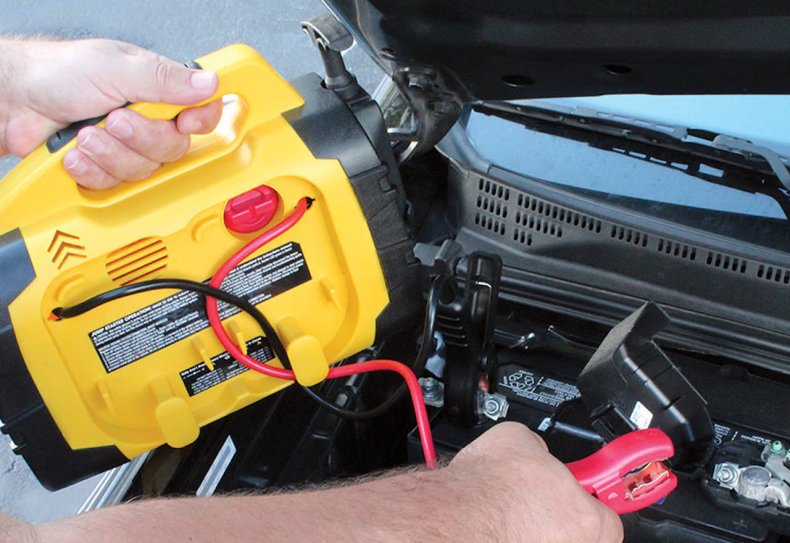 In my book, there's nothing more frustrating than having a car break down and realizing your mobile phone is not fully charged. The Ultimate Roadside Rescue Assistant is an eight-in-one rechargeable, a portable power source that charges your phone. It also functions as a car battery jump starter, air compressor, generator, 12V power source, USB power source, work light and emergency flashing light. Of course, it's also great to use when you go camping or have a power outage in your home. This power source keeps your equipment powered and ready to go.
Buy at Sharper Image for $159.99.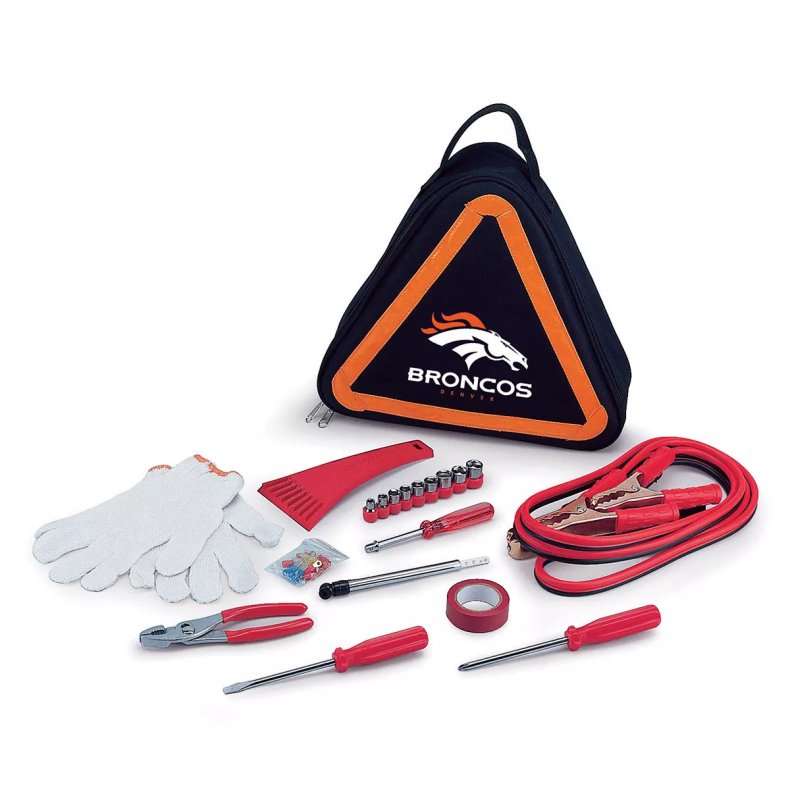 Don't let the photo we have posted with the team name dissuade you from Picnic Time Roadside Emergency Kit. You can buy this kit with just about any team name on it. And you'll want one. Each contains various tools and gadgets you can use to get out of minor car scrapes. The kit includes 8.2-feet long jumper cables, a heavy-duty plastic ice scraper, a Phillips screwdriver, standard slit-joint pliers, four assorted automotive fuses and more.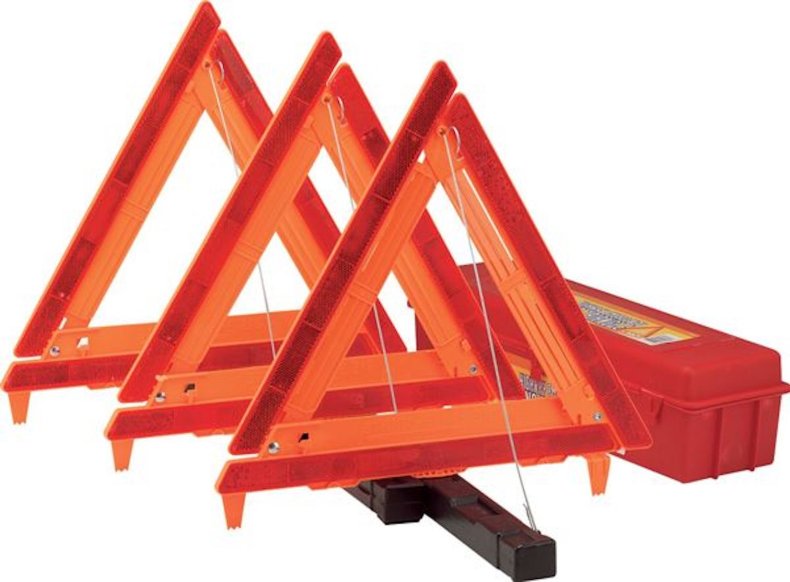 If you're one of those drivers that already have an auto emergency kit but want to play it extra safe, you want the Victor Auto Emergency Warning Triangles. They are three reflective, fluorescent triangles that warn other drivers of your disabled vehicle. The triangles fold up so you can store them in their storage case when they're not in use. Are you worrying that it will blow down? Don't. They have weighted bases with airflow louvers.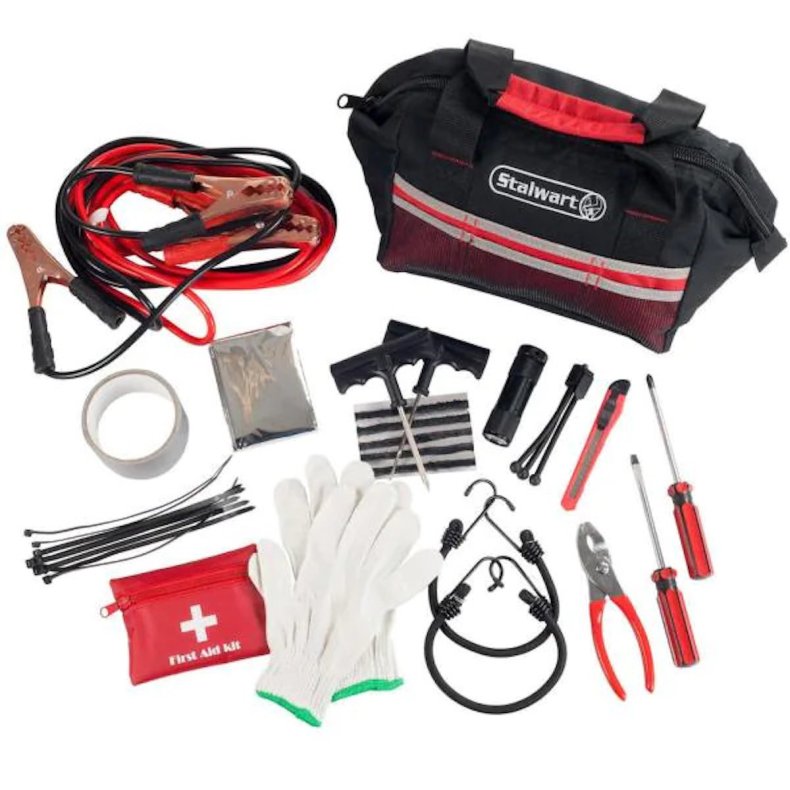 This 55-piece Stalwart Roadside Emergency Kit has the most vital tools you'll need if you have a breakdown. Features include 10-foot, 10-gauge jumper cables, a tire repair kit, 4-inch tire plugs with two T-handle inserts, a 14-inch bungee cord, duct tape, a box cutter, screwdrivers, an emergency blanket, first aid supplies and more. Everything fits into a 6.5-inch by 12-inch by 7-inch soft-sided carry bag. Slip it under the seat of your car, truck or RV or in the spare time compartment.
Newsweek may earn a commission from links on this page, but we only recommend products we back. We participate in various affiliate marketing programs, which means we may get paid commissions on editorially chosen products purchased through our links to retailer sites.