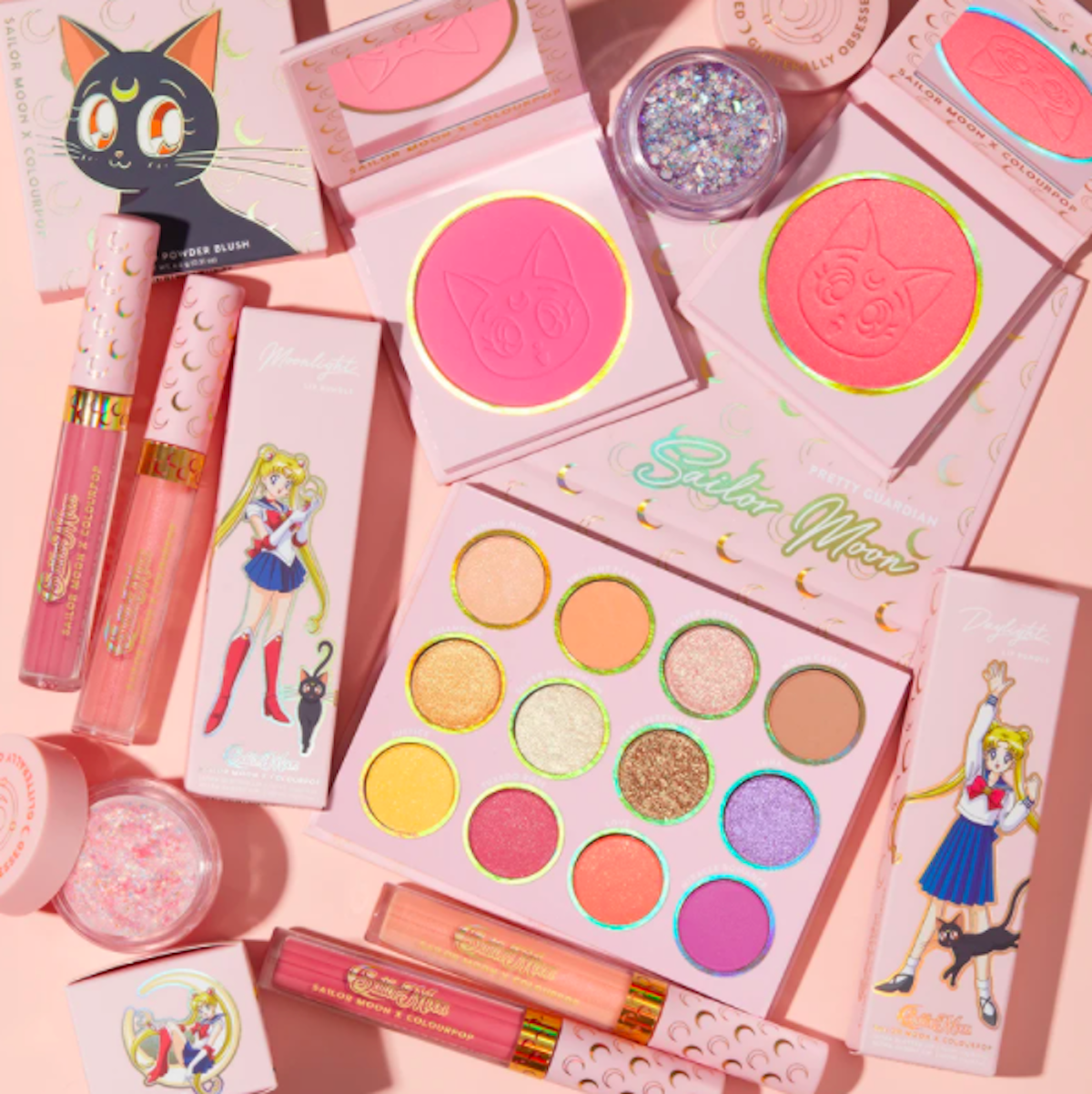 Are you stumped when it comes to what to get your Anime-loving friend for the holidays this year? Look no further! This is the ultimate guide to shopping for someone who loves anime. Whether they like to draw Japanese-inspired animation themselves or love to flaunt their obsession with Anime-inspired apparel, there's something for everyone.
11 Best Gifts for Anime Lovers
Keep reading for our favorite top picks for anyone who watches, lives and breathes anime. As always, the prices listed may fluctuate over time.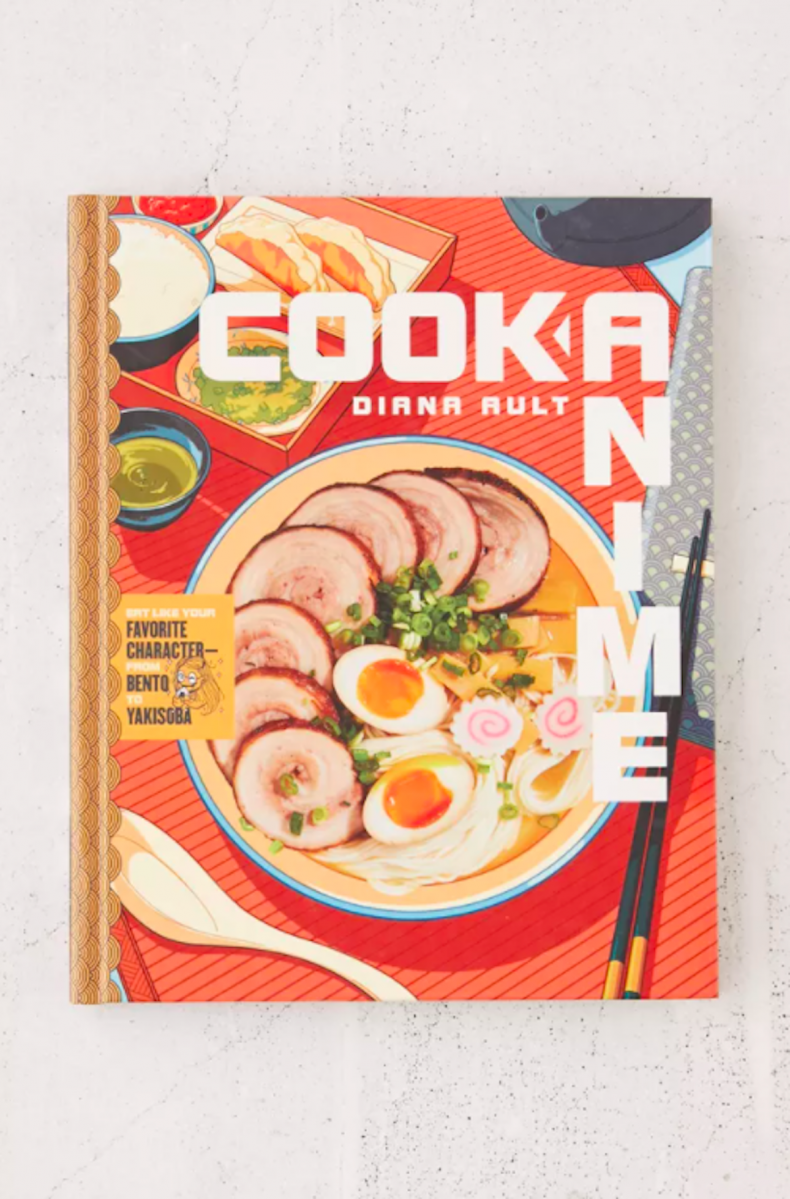 Eat like your favorite anime character! This ingenious cookbook, Cook Anime: Eat Like Your Favorite Character—From Bento to Yakisoba by Diana Ault, makes it possible for Anime-watchers to cook and try the cuisines their favorite characters are constantly dining on. From Miso Chashu Ramen (you'll find it in Naruto!) to Taiyaki (My Hero Academia!) and more, this cookbook contains all kinds of Japanese recipes that anime characters are known to munch on. Plus, you'll love the descriptions of the history and culture behind the food, as well as key tips for cooking delicacies like mochi and ramen.
Buy at Urban Outfitters for $19.99.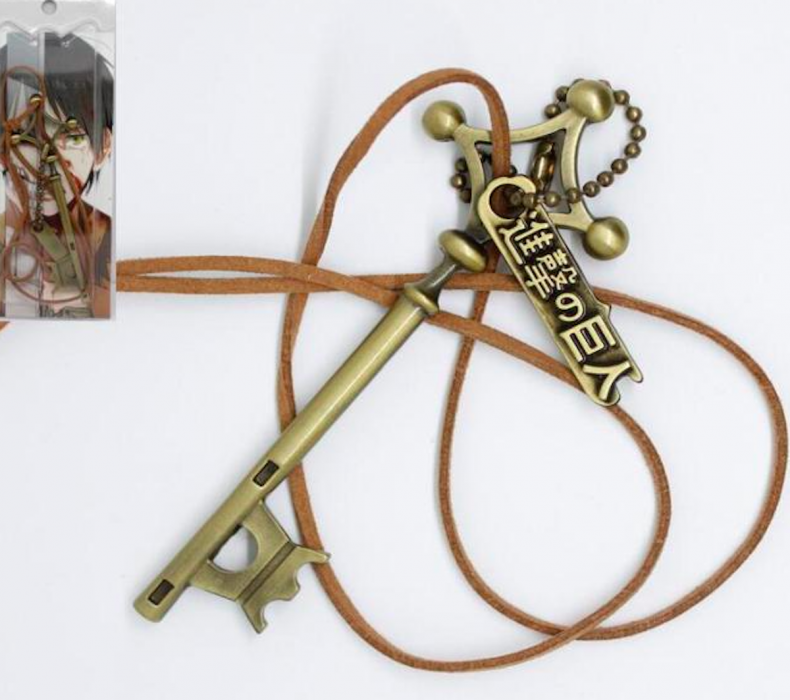 Lovers of Attack on Titan will totally fangirl (or fanboy?) over this Eran Password Key Necklace from Weeb Stuff. Not only is it a fun wearable that's perfect for cosplay, but it also has authentic features modeled after the anime itself that make it better than some other iterations out there. One WeebStuff.com reviewer wrote, "It's very pretty, it comes exactly as described and in very good condition, arrived much earlier than expected."
Buy at WeebStuff.com for $19.99.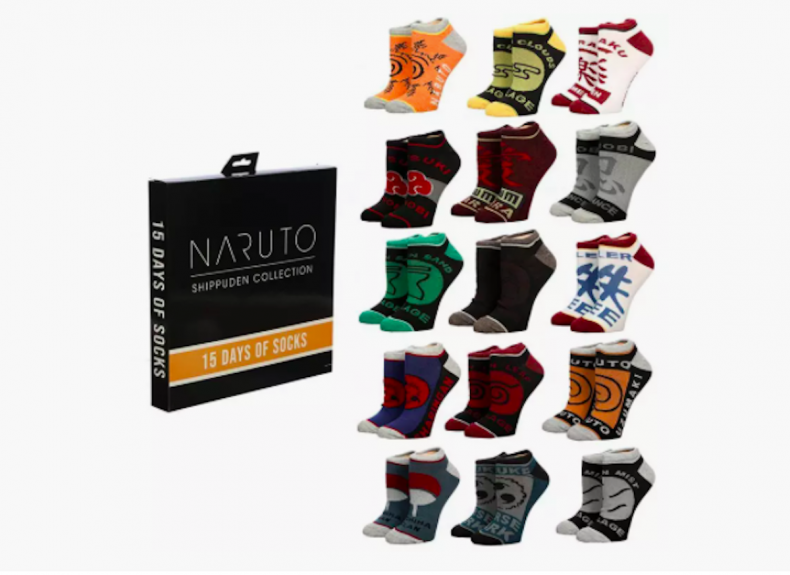 Harness your power with the Bioworld Naruto: Shippuden 15 Days of Socks! With the help of the "baddest ninja organization there is," wearers can rock their socks in style while still flaunting their appreciation for the anime/manga series. This gift set contains 15 pairs of Naruto-themed ankle socks in a kind of advent calendar-style format. That's a pair of socks every day for two weeks—plus a bonus pair!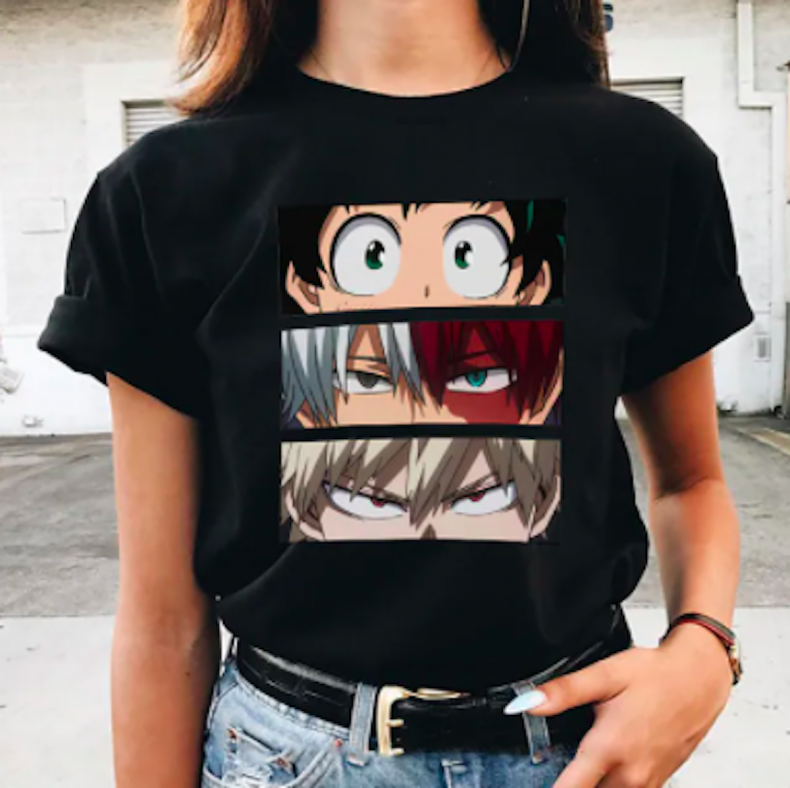 A t-shirt is always a good gift idea! Gender-neutral and sporting a classic Kawaii Graphic Harajuku vibe, this versatile tee features characters from My Hero Academia and Boku No Hero. Available in pink, black, gray, red, white and navy blue, it can be worn oversized, dressed up, dressed down and of course worn to cosplay events to display your devoted fan appreciation. One LightInTheBox.com reviewer wrote, "This was a perfect fit for my grand daughter [sic]. She loved it so much and has not taken it off since she got it. The quality is excellent and print quality also very good. I will be buying more for sure."
Buy at LightInTheBox.com for $18.39.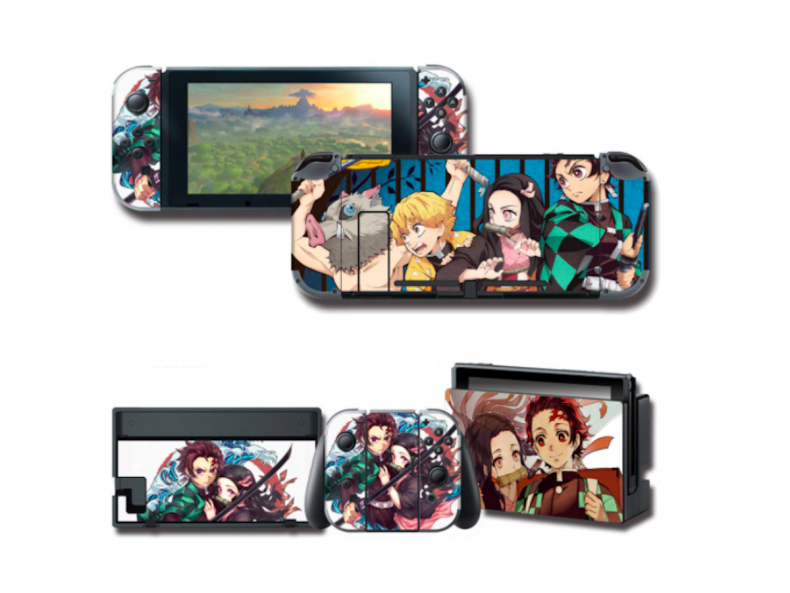 The only thing cooler than playing Nintendo Switch is playing a Switch that's outfitted with anime decor. Made with durable PVC material, the GilGames Skin Cover Vinyl Decals for Nintendo Switch decorates the controllers without interfering with any buttons or sensors. It's smooth, has a waterproof surface and completely protects the Nintendo controller from all the elements—including dust. Fans also love that this vinyl sticker doesn't bubble or peel. One Amazon.com reviewer wrote, "My Nintendo Switch was looking a little dull and when I found this sticker skin, I couldn't say no. It's actually really nice! Doesn't look bad, the picture quality is clean and clear!"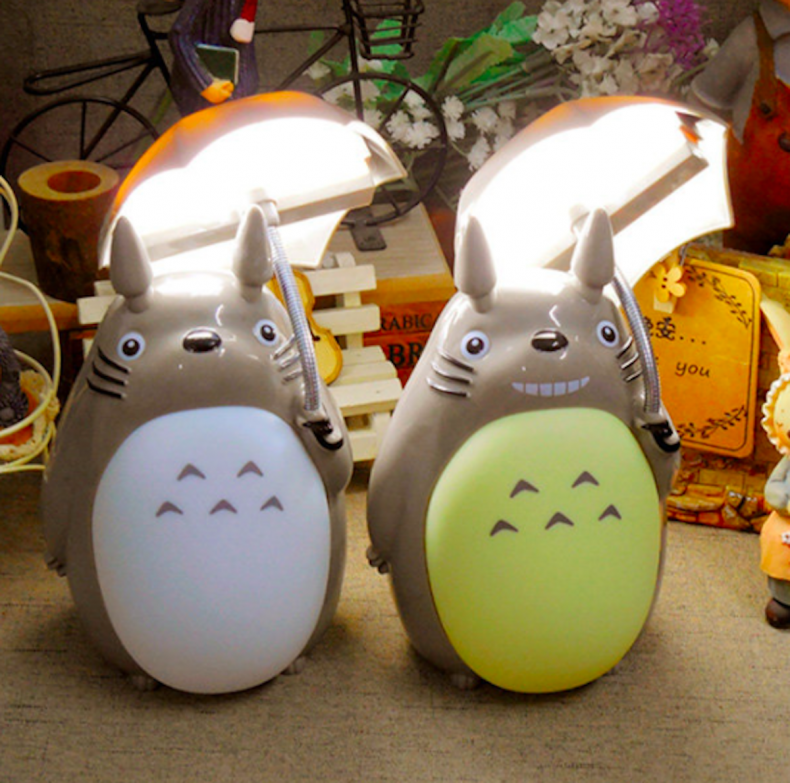 Because Totoro is so loveable, why not have him in night light form?! A darling little light that's customizable—choose between either a white or yellow belly—the Totoro LED Night Light charges via USB and adds a warm, soothing glow to any bedroom nightstand. Both kids and adults will love it—mainly because both its belly and umbrella light up. One ApolloBox.com reviewer wrote, "Ordered the Totoro LED Night Light for my daughter. She loves Totoro, and this cute night light brightens her days, and lights her way at night. Love this product!"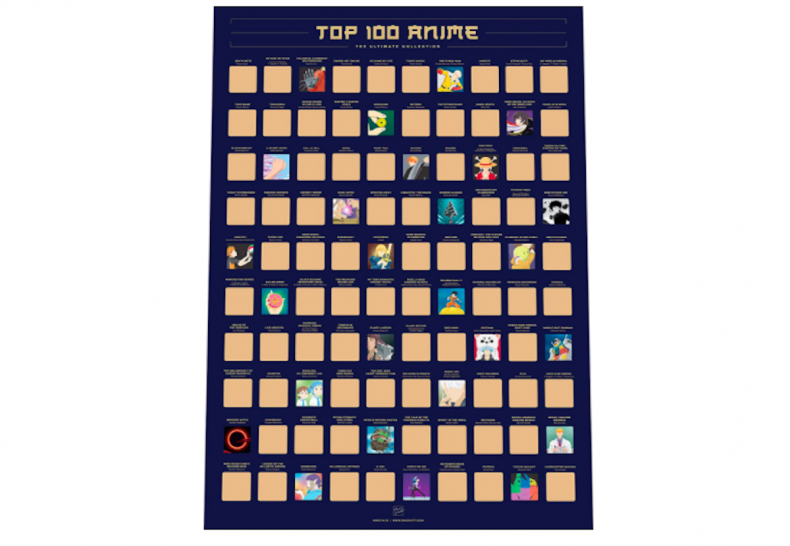 For hardcore lovers of anime, there's the 100 Anime Scratch-Off Poster! This fun poster features 100 spots for 100 top-rated anime including action, mecha and horror, comedy, sports and romance-themed. The fan scratches off each golden layer to reveal the movie's main hero or a symbol of the film. But, they don't just scratch 'em all off at once—they have to watch the anime before you can scratch it off! One Amazon.com reviewer wrote, "Perfect for any anime lover. Gave this to my husband for Father's Day and he absolutely loves it and the quality is very nice."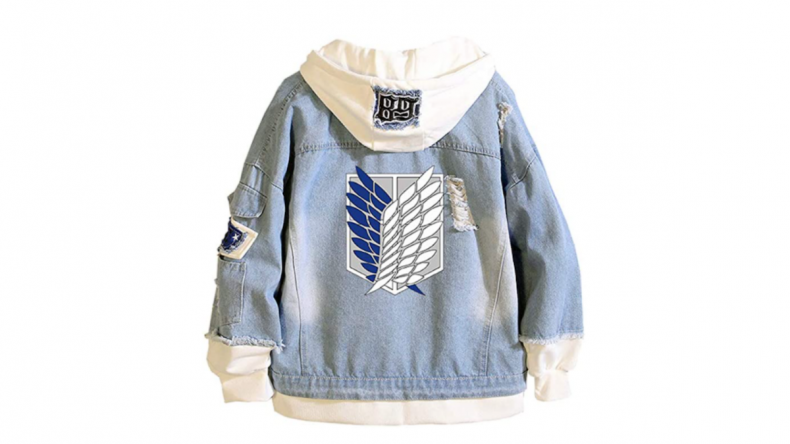 Fan of Attack on Titan? Then this denim jacket inspired by the anime series is a must-have—or rather, must-give gift. Unisex and made of denim and polyester, this denim jacket features a logo from the series that makes it ideal for cosplay or even daily wearing. Plus, it's warmer than a traditional jean jacket, thanks to that extra layer. One Amazon.com reviewer wrote, "My fiancé LOVED it. It fit perfectly and looks amazing!"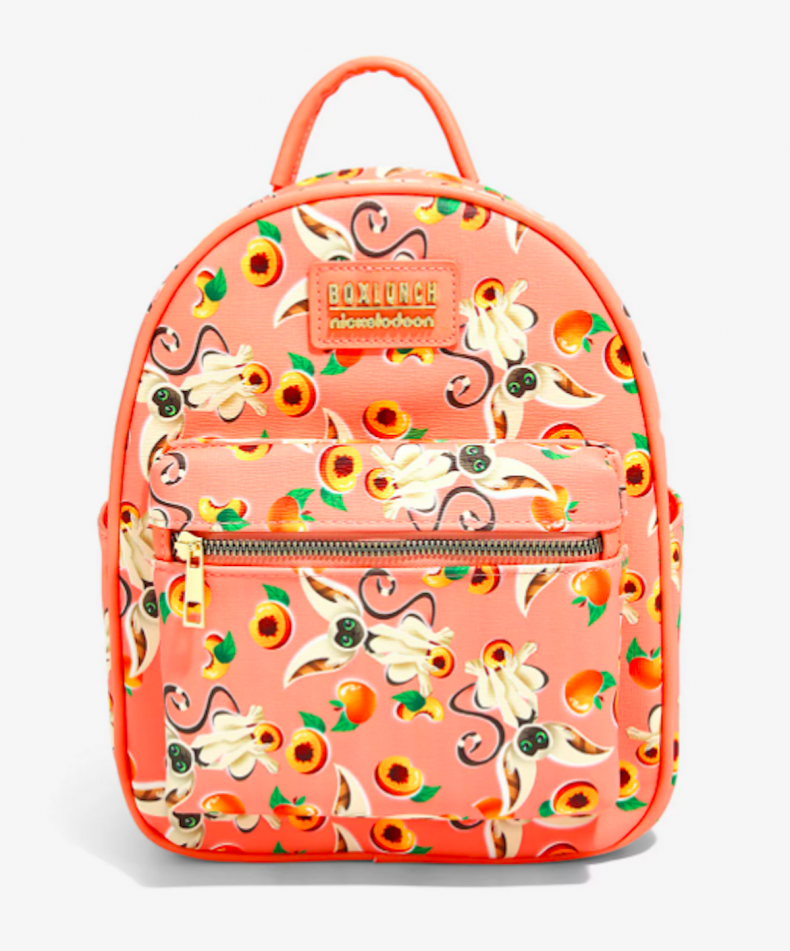 Avatar: The Last Airbender Momo with Peaches Mini Backpack is a super-cute novelty backpack that any anime enthusiast can appreciate. Featuring fan-made art inspired by the series—Momo the Flying Lemur surrounded by peaches—this adorable pack comes with adjustable straps, a front zipper pocket, a die-cut brand badge and the main zipper compartment that fits everything you need while on the go. One BoxLunch.com reviewer wrote, "The print is absolutely adorable. It looks to be quality made. The straps are half twill and half vinyl which should far well on the wear and tear. The opening to the big pocket is big and flexible unlike other mini backpack that have reatrictive openings."
Buy at BoxLunch.com for $69.90.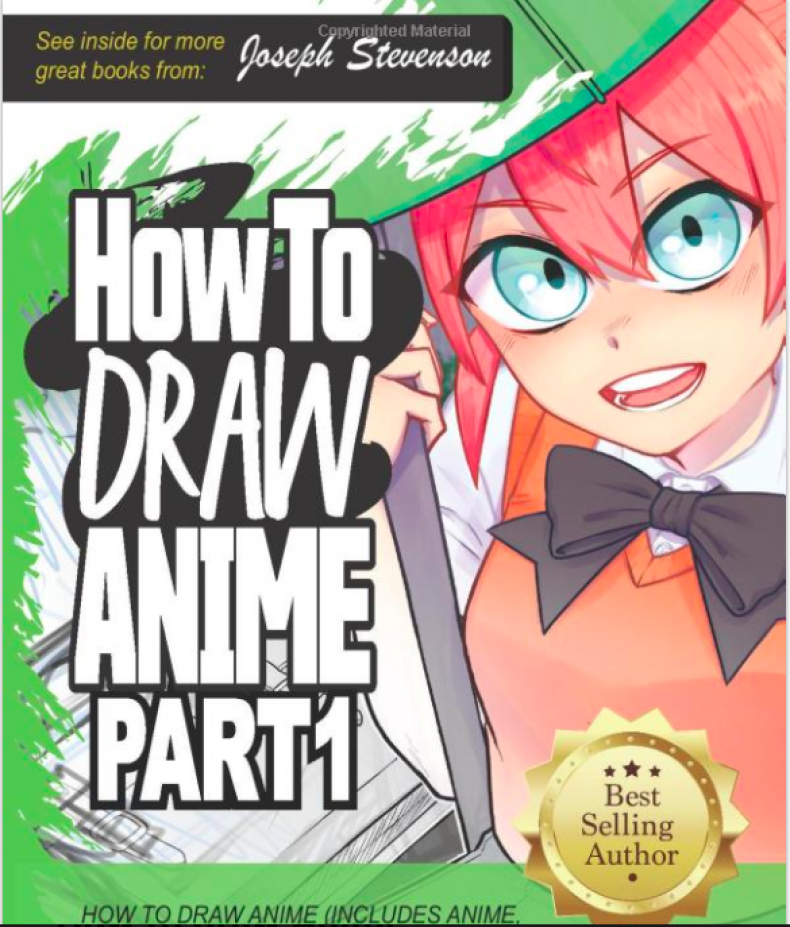 Don't just watch anime! You can learn how to draw it, too—or you know, give someone the gift of learning how to draw anime. This instructional book focuses specifically on the ins and outs of drawing anime faces, but once you progress past that, there are other tutorial-style drawing books, too. How to Draw Anime: Part 1 also contains tutorials on how to specifically draw manga-style and chibi-style faces. With nearly 5,000 reviews and a stunning 4.7-star rating on Amazon.com, one Amazon reviewer wrote, "Great for brand new beginners who want to start with the very basics. This one is kid-friendly. It's very PG and great for kids who want to learn how to draw anime."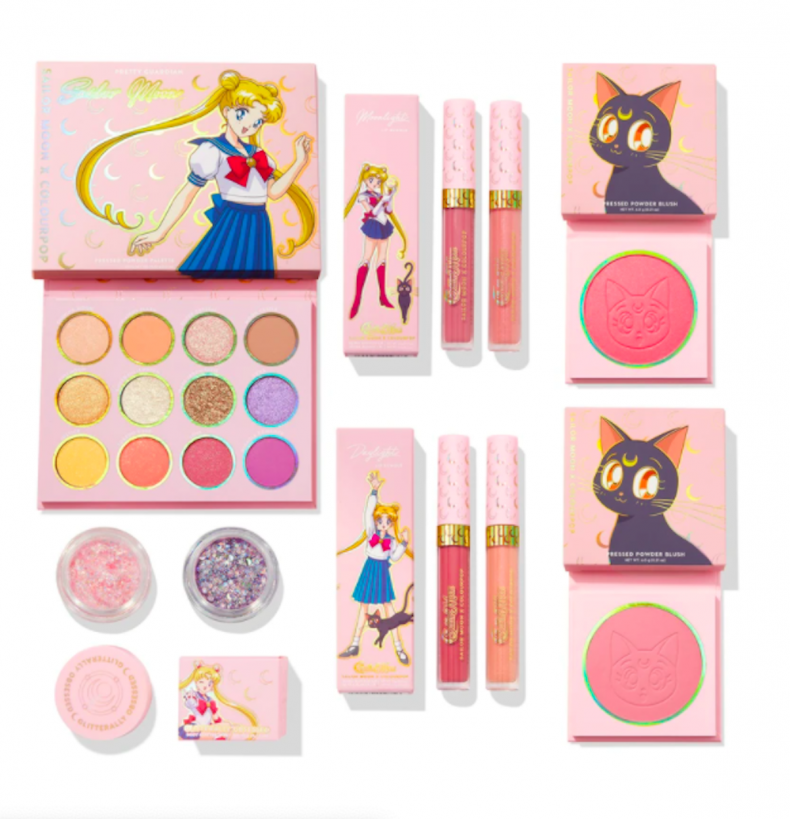 For the aspiring makeup artist who is particularly inspired by the glam look of anime, the full Sailor Moon x ColourPop Collection is an incredible gift. One of ColourPop's most requested collabs of all time, the set comes with two lip bundles, two blush compacts, two glitter gels and the Pretty Guardian Palette, which is full of classic pastels. Limited edition and featuring classic artwork from the series—of Sailor Moon herself, of course, and Luna the black cat—eye shadow shades include Shining Moon, Twilight Flash, Silver Crystal, Moon Castle, Full Moon, Silver Millennium, Mare Serenitatis, Luna, Justice, Tuxedo Rose, Love and Miracle Romance.
Newsweek may earn a commission from links on this page, but we only recommend products we back. We participate in various affiliate marketing programs, which means we may get paid commissions on editorially chosen products purchased through our links to retailer sites.