11 Best Italian Restaurants in New York
New York City's Italian restaurant landscape is ever-growing and getting better and better.
You can't throw a meatball in New York City without hitting an Italian restaurant. Look around on your next stroll: there's one on every block. Italian-American, elevated Italian, salt-of-the-earth Italian, Roman, Venetian, Neapolitan ... there's enough Italian in New York that you could eat at a new restaurant every day. So how to choose? See below.
View this list in Google Maps.
Roughly translated as "the great beyond" from Italian, this Park Slope restaurant was the great beyond when it first opened, long before Brooklyn and Park Slope were hip and trendy and influencing the planet with its DIY coolness. The cuisine is that of the Veneto, which gets much less attention than its Italian regional brethren Piedmont, Lazio, Tuscany, Campania, and Sicily. But you'll be equally impressed. The calf liver alla Veneziana is excellent, especially in the colder weather months, and the tortelli di zucca, roasted squash-stuffed ravioli, are excellent.
248 Fifth Ave., Brooklyn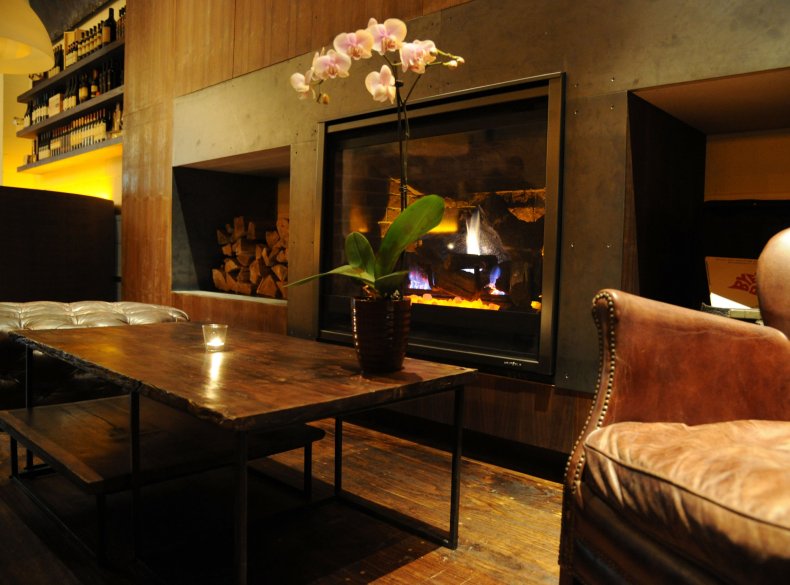 This sleek Williamsburg restaurant's emphasis is on Rome. After all, the restaurant is an offshoot of a 100-year-old eatery in Rome's Trastevere neighborhood. So, no surprise to find excellent versions of classic pasta dishes cacio e pepe and amatriciana on offer. The menu goes beyond the borders of the Eternal City with incredible breaded chicken cutlets that are impossibly tender as well as a creative takes on dishes such as the Crudo e Bufala Croccante, a portion of prosciutto next to mozzarella di bufala in crispy filo dough cast. The wine list has some excellent options, including some great bottles from Slovenia.
115 Berry St., Brooklyn
It's not unusual to see Italian tourists giggling and taking photos of themselves in front of the Bar Pisellino sign on this spot's awning. That's because the name, pisellino, means "little penis" in Italian. But there's nothing naughty about this bar, owned by chefs Rita Sodi and Jodi Williams (of Via Carota, Buvette, and I Sodi). Pisellino is less of a restaurant but it's such a handsome spot, we'd be remiss not to include it. In the morning sip an espresso while grazing on pastries and then come back in the evening to nurse an Aperol spritz or a Negroni.
52 Grove St.
Located on Sixth Avenue in Greenwich Village, Bar Pitti is an unlikely magnet for celebrities. It's not posh. It's not necessarily scene-y. It's not really that stylish. It's just a basic, salt-of-the-earth spot that feels like it was picked up by a giant in some Italian city and dropped here. The Italian waiters will present a chalkboard menu at your table, written entirely in Italian, and you'll choose from a long list of excellent pasta and meat dishes. And then look around to see which A-list celebrity is dining there that night. Cash only.
268 Sixth Ave.
One of the signature dishes at this Roman trattoria in Brooklyn's Prospect-Lefferts Gardens is the pinsa, an oblong-shaped Roman flatbread that is lighter and easier to digest than its brethren in, say, Naples. Classic Roman pasta dishes like carbonara, cacio e pepe, and Amatriciana are excellent options for those without an aversion to gluten. And how would a restaurant be that's named for Count Camillo Negroni, the inventor of the eponymous Italian cocktail, without a long list of Negronis on offer – nine of them, in fact.
1146 Nostrand Ave., Brooklyn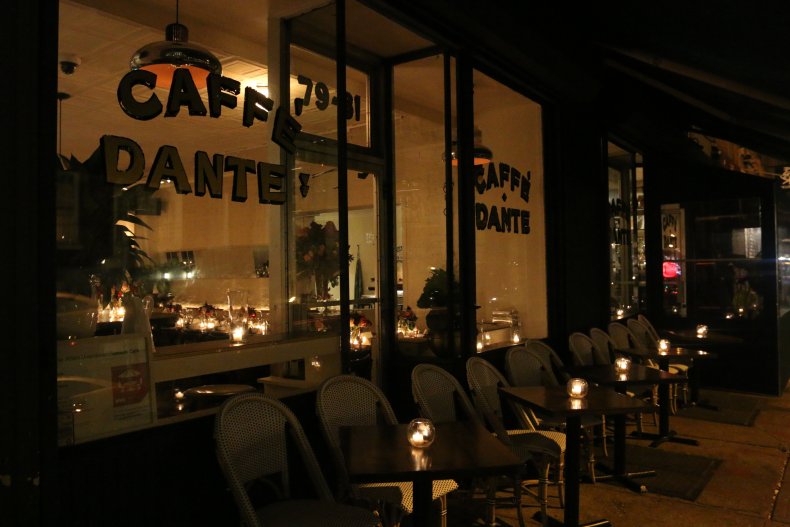 For about 100 years, this Greenwich Village café, churned out decent espressos and cappuccinos in an antique atmosphere. And then a few years ago, the owners sold the spot and Dante became more of happening, bustling cocktail bar and restaurant. There's a long list of variations on the Negroni and a menu boasting winning dishes like pappardelle with a rich wild boar ragù and the Roman staple rigatoni all' Amatriciana.
79-81 MacDougal St.
An Italian restaurant in Nolita run by Australians. That's a 21st-century restaurant. Welcome to Gran Tivoli, an attractive wood-bedecked bi-level space with an emphasis on Italian coastal cuisine. The dishes here have a deep flavor strata. Case in point: the grilled scallop served with uni-garlic-basil butter and the squid ink risotto with calamari, garlic, chili, and mint.
406 Broome St.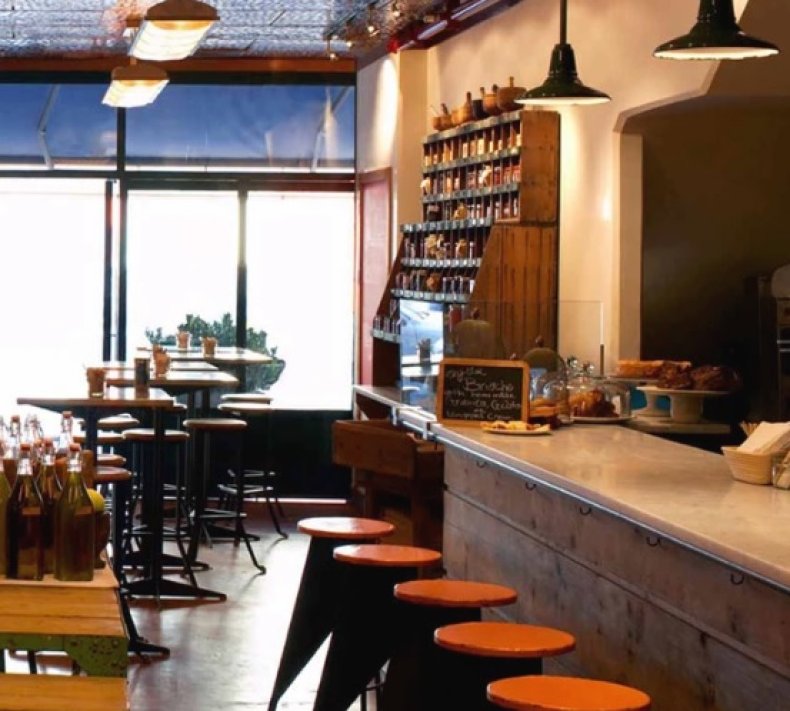 This rustic NoHo restaurant isn't trying to reinvent the ruota, or wheel. It does pastas like bucatini cacio e pepe, pappardelle in a rabbit sauce, tender porchetta, and whole baked branzino and it does them very, very well – as if the chef was back in the kitchen sprinkling culinary steroids into each dish. Instead, the kitchen staff just knows how to coax a lot of flavor out of each ingredient.
53 Great Jones St.
Chef Ryan Hardy, who also runs the kitchens at respectable downtown restaurants Pasquale Jones and Charlie Bird, opened this sleek eatery in Spring 2018 and it's been packed ever since. That's not only because of the handsome design of the two-level space, but rather Hardy's cooking, the emphasis of which is on coastal Italian fare. He does crudo better than anyone in the city. Pasta dishes also stand out: the macaroni with prawns, yuzu, squid ink, and cauliflower and the seafood-loaded risotto for two will help give this spot quite a legacy.
517 W. 38th St.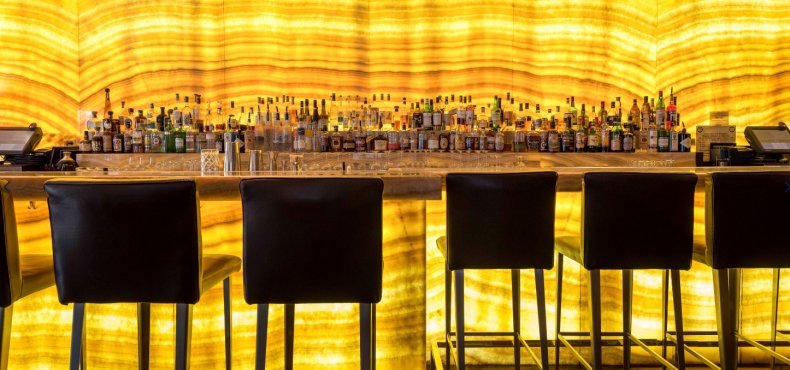 Chef Michael White's crown jewel in his empire of Italian restaurants, this two-Michelin-starred stunner is anchored on Columbus Circle. The focus at this upscale spot is on Italian-accented seafood and there are some musts for any first (or even second or third) time visitor: baked Nova Scotia lobster accented with black truffles and foie gras, fusilli with red wine-braised octopus and bone marrow, and sea urchin and lardo crostini.
240 Central Park South
Located smack under the High Line in the Meatpacking District, Santina has the feel of dining on the Amalfi Coast in the 1960s. Chef Ashley Eddie cooks up coastal Italian cuisine with flare. Lobster fettuccine in a spicy arabiata sauce, tender lamb meatballs, and surf-and-turf signature pasta dish, "Chitarra Santina" – mussels, lamb sausage, and zucchini – are all standouts. And don't skip the excellent cecina, chickpea pancakes.
820 Washington St.