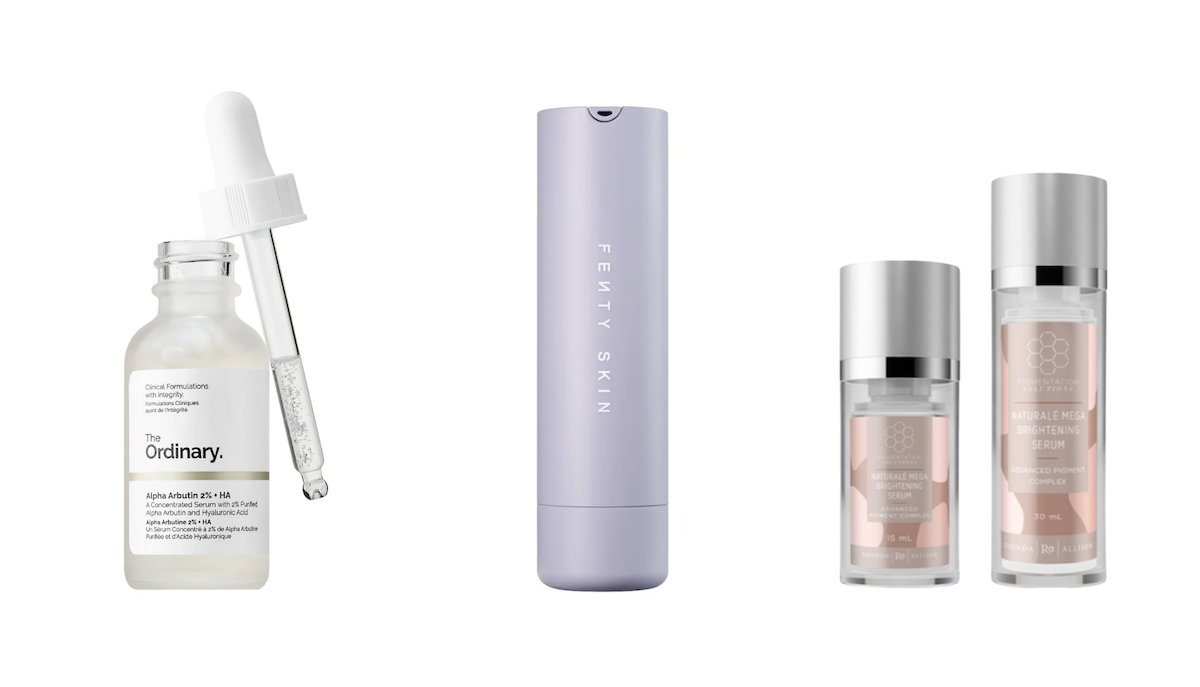 Skincare is definitely having a moment right now, but as anyone with a five- or six-step skincare routine knows, no one complexion is the same. Different products work for different people! After all, some people struggle with dry skin while others have oily or combination; some of us are acne sufferers while others are constantly at battle with dark spots. What's important is that you find the right skincare ingredients for your skin type and what works for you. If you're dealing with hyperpigmentation—a fancy word for discoloration—these dark spots can be tricky to get rid of and prevent.
But with the right ingredients, dark spots and acne scars can disappear once and for all. Newsweek consulted Diane Smorra, a licensed esthetician at St. Tropez Spa in Port Jefferson, NY, for her skin-sight and professional product recommendations.
"Some causes of hyperpigmentation can include birth control and hormonal imbalances like pregnancy, which can cause melasma," Smorra says. "Another big one is UVA sun-induced exposure and tanning salons, which cause premature aging like wrinkles and skin cancer. Sun damage lies under the skin for years and doesn't show up until years later."
Picking at your spots can cause discoloration, too. Smorra adds, "Post-inflammatory Hyperpigmentation (PIH) is from picking your skin and will leave brown marks on the skin for months and months."
11 Best Skincare Products for Hyperpigmented Skin
So, what's a hyperpigmentation sufferer to do? Here are 11 of the most effective skincare products for hyperpigmentation—all esthetician-approved. As always, the prices listed may fluctuate over time.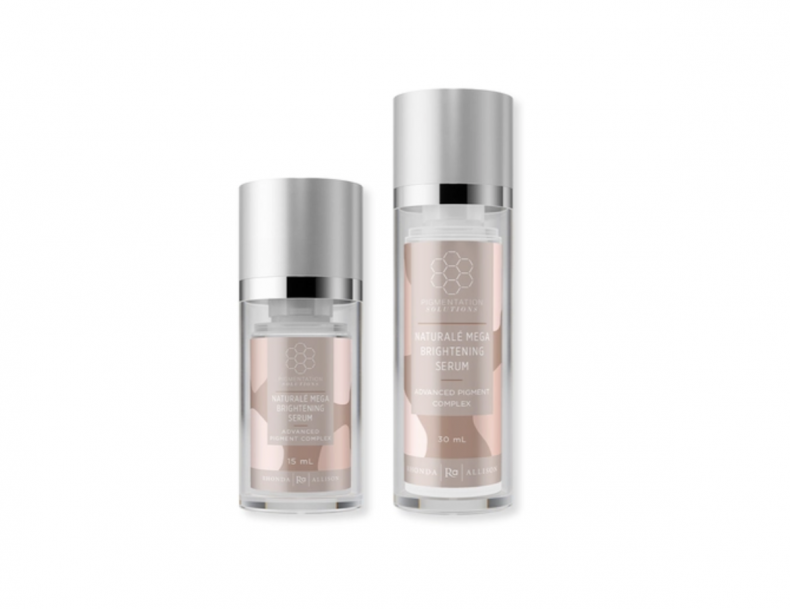 Rhonda Allison is the preferred skincare brand sold at St. Tropez Spa, so needless to say, Smorra is a big fan. "The Naturale Mega Brightening Serum [should be] used nightly under moisturizer," she explains. "Rhonda Allison products are a cosmeceutical line with chirally correct ingredients. What is chirally correct? It's when they remove the left molecule of a skincare ingredient and copy the right side, being that it's the strongest, purest, no-irritation, corrective side."
Here's what is so great about The Naturale Mega Brightening Serum in layman's terms: It uses botanical brighteners to lighten the appearance of dark spots and scars, can reduce melanin formation and supports cell turnover leaving your skin feeling radiant and young. It's also gluten-free and vegan.
Buy at ArtOfSkincare.com from $26.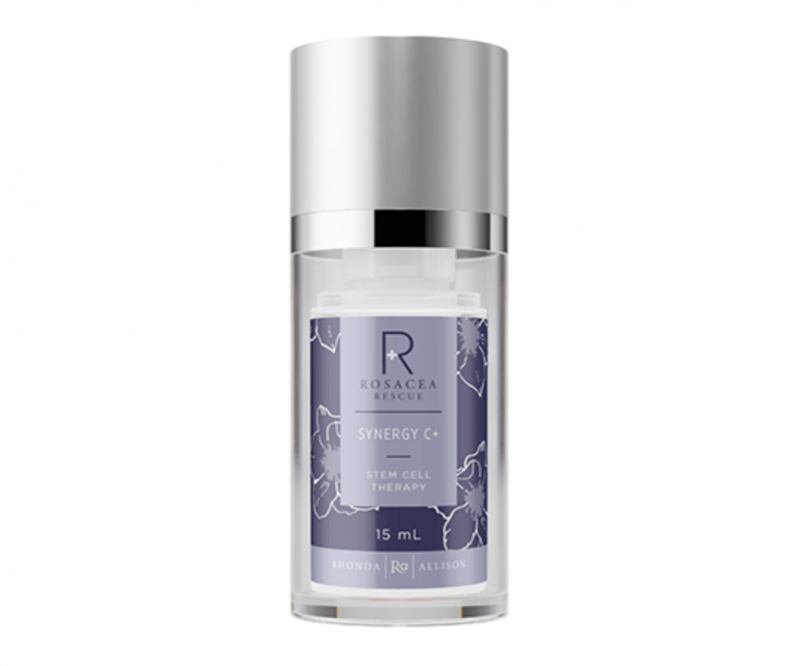 Smorra's second pick? Rhonda Allison C-Stem Cell, which you should use under moisturizer and sunblock in the morning. This Rhonda Allison product uses unique stem cell therapy and is a fan favorite amongst Rosacea sufferers. That's because it is used for fine lines and wrinkles, with claims of strengthening your skin's lipid profile, boosting elasticity and promoting a firmer skin tone—making your skin feel younger in the process. It's also known to prevent transepidermal water loss (TEWL)—that's the amount of water that passively evaporates through the skin.
Buy at SkincareByAlana.com for $79.
3. The Ordinary Niacinamide 10 Percent Plus Zinc 1 Percent Oil Control Serum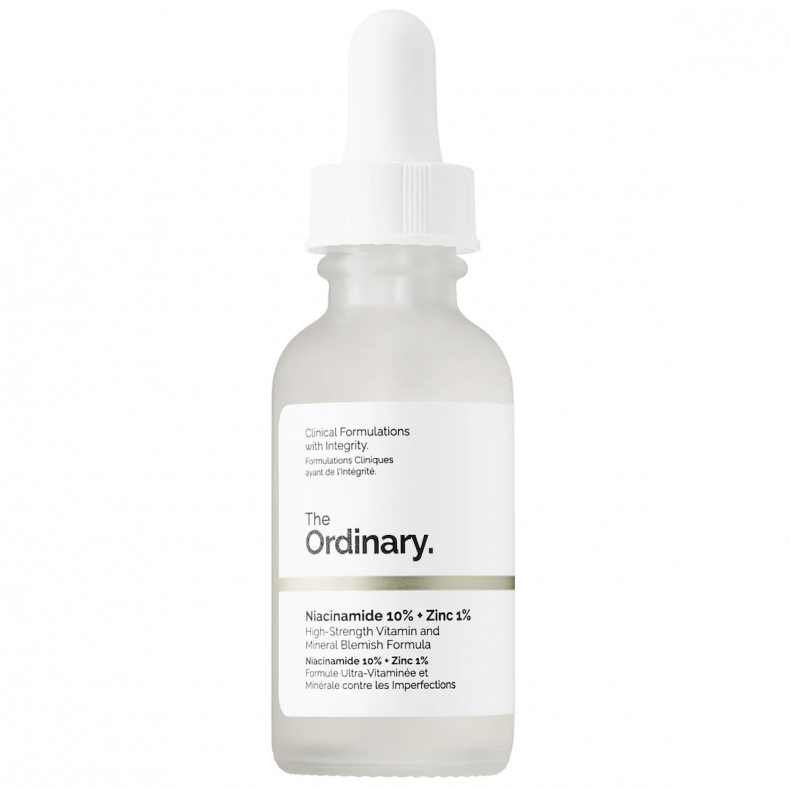 Fans of The Ordinary tend to bond over their shared hyperpigmentation, but the good news is the brand's Niacinamide 10 Percent Plus Zinc 1 Percent Oil Control Serum can do wonders for visible blemishes. (Just check out those 4.9K reviews and 596.1K favorites on Sephora.com for reference.) "Ingredients like niacinamide and azelaic acid are more gentler for sensitive skins," Smorra explains.
Because of its high concentration of niacinamide—that's vitamin B3—The Ordinary Niacinamide 10 Percent Plus Zinc 1 Percent Oil Control Serum can reduce the appearance of blemishes and congestion, may visibly brighten the skin tone and regulate your skin's oil production. Plus, it's vegan-, gluten- and cruelty-free and made free of parabens, formaldehyde, phthalates, mineral oil, oxybenzone, coal tar and sulfates SLS and SLES.
One Sephora.com reviewer wrote, "I have been using this product religiously in my nighttime skincare routine for almost 2 years straight and it has made some amazing changes in the appearance of my skin. It's helped with brightening my complexion and getting rid of old acne scars! I'm so glad they sell it in a higher quantity now!"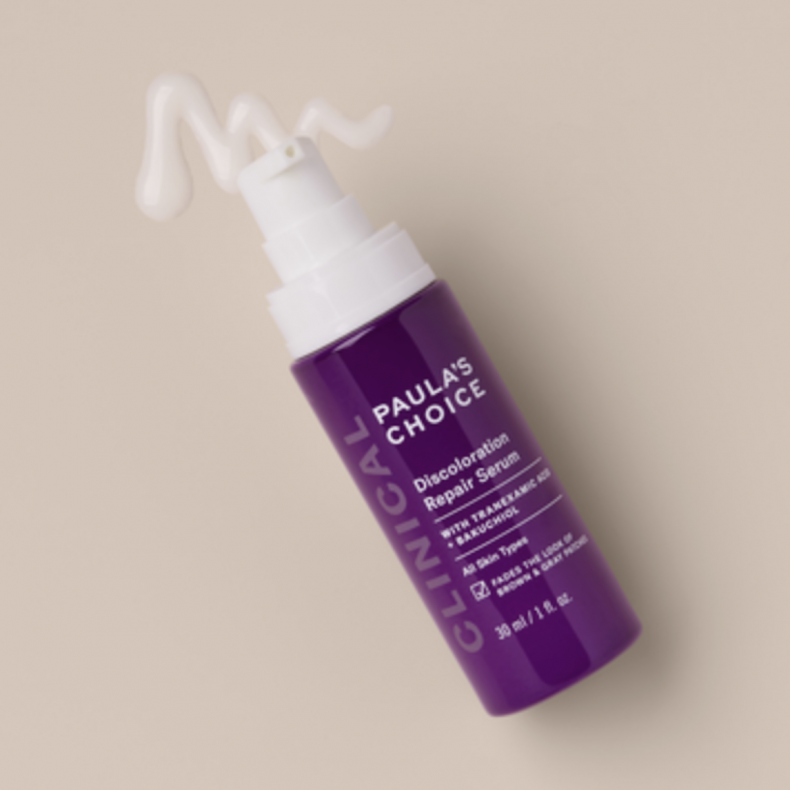 While most hyperpigmentation products are serums, Smorra maintains that it's all in the ingredients—not the type of skincare product.
"There isn't just one product like a cleanser, toner, etc. that's best," Smorra explains. "It's a team effort. One product preps the skin while the other delivers the active ingredients. But if you could only afford one good product, I tell my clients to let it be your treatment product after you cleanse and tone. Apply a nightly pigment lightening product and a Vitamin C that has antioxidants to slow down free radical damage from the sun in the morning again."
This brings us to Paula's Choice Skincare Clinical Discoloration Repair Serum. This stuff is the real deal! A very potent serum that targets brown and gray discolored patches of skin, it uses a tranexamic complex with bakuchiol and niacinamide, which are known to visibly reduce discoloration and fade dark spots.
Buy at Paula's Choice for $48.00.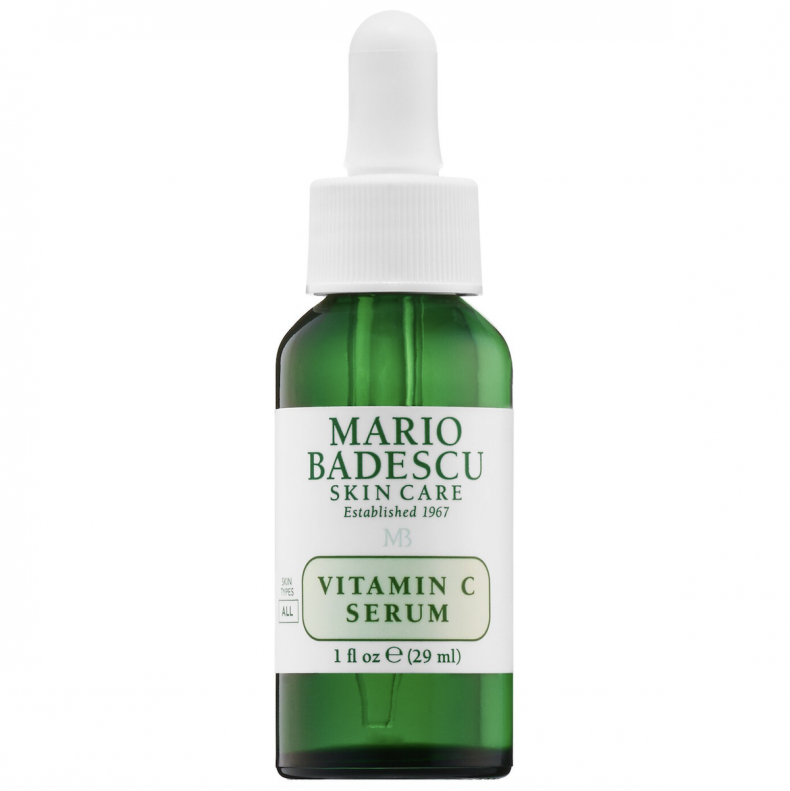 According to Smorra, "Vitamin C is a very important antioxidant that—when used in the morning—protects and slows down the free radical damage that occurs under our skin that causes brown spots, sun spots, skin growths and premature aging."
That's why we're obsessed with Mario Badescu Vitamin C serum. About 9.4K other people on Sephora.com love it, too! One Sephora reviewer wrote, "I have extremely sensitive skin (acne rosacea) and have to use very specific products to avoid aggravating my skin. This serum is the only one I've tried that doesn't irritate my skin or make it break out. It feels amazing once on and has helped correct pigmentation from old acne scars and plumps up skin."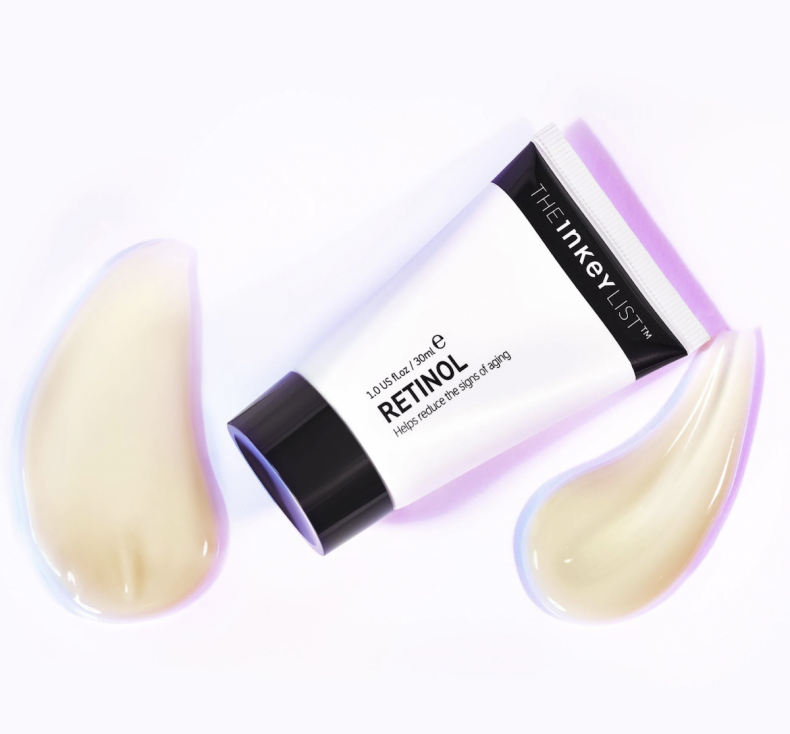 Retinol is the holy grail of rejuvenating skincare. Known for significantly helping to reduce wrinkles and fine lines, Retinol is also masterful at disappearing scars and dark spots like a magician's act. Smorra says, "Ingredients like Retinol (vitamin A) turn skin cells over at a faster rate but can be irritating."
If you haven't tried Retinol before, Smorra recommends sticking to something less powerful (like niacinamide or azelaic acid). But if Retinol works for your skin type, this one from The Inkey List comes highly recommended and TikTok-approved.
Buy at The Inkey List for $9.99.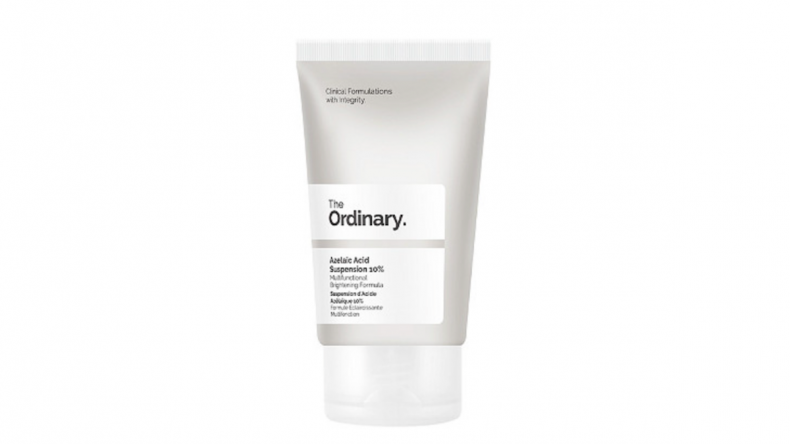 It's no surprise that The Ordinary made another appearance on this list (and spoiler alert: it also makes a third, further down!), and that's because it really is the cream of the affordable crop when it comes to fading dark spots. Formulated with azelaic acid—one of the preferred ingredients recommended for sensitive skin—The Ordinary Azelaic Acid Suspension 10 Percent is a life-changing brightening cream that provides a solution to dullness, uneven skin tone and other textural irregularities, too.
One Ulta.com reviewer wrote, "I saw this on Tiktok for dark spots. I have sunspots and aging spots on my cheeks and I noticed a clear difference within 2-3 uses!! This is an every day sometimes two times a day product for me!! Love it!"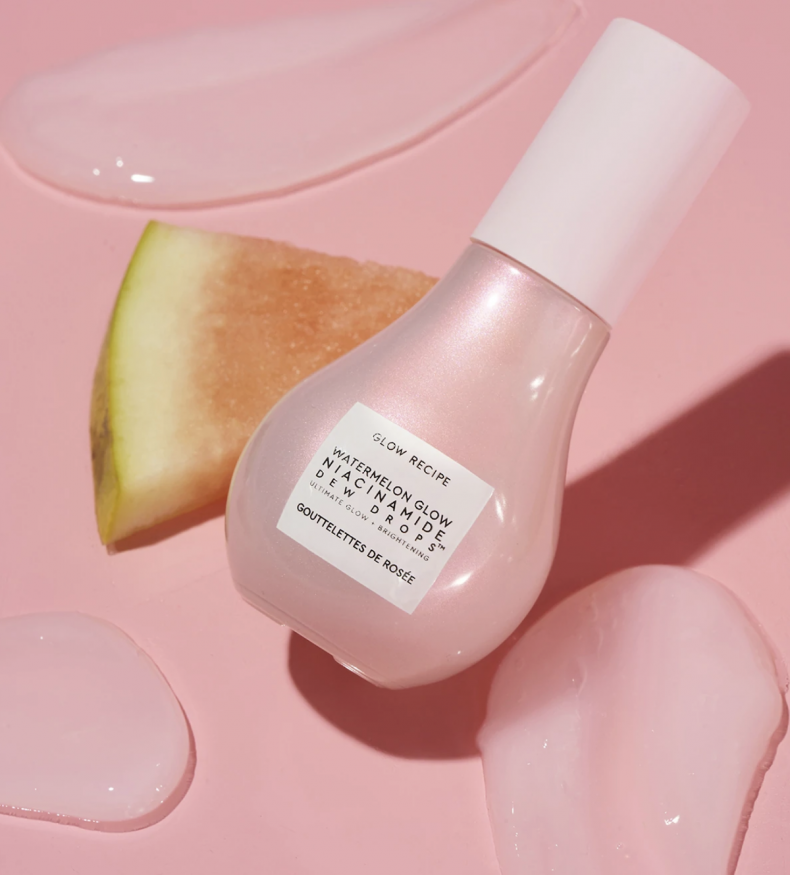 Another TikTok favorite, Watermelon Glow Niacinamide Dew Drops, will make you a Glow Recipe convert in all of two seconds. Literally, it's that good. With an ingredient line-up that lends itself to undoing scars and spots as well as preventing breakouts. Fans of this product love how it leaves an instant dewy glow and can reduce hyperpigmentation over time. One GlowRecipe.com reviewer wrote, "I am in awe of how my dark spots vanish after using this serum. The smell is divine, and the bottle is beautiful on my counter."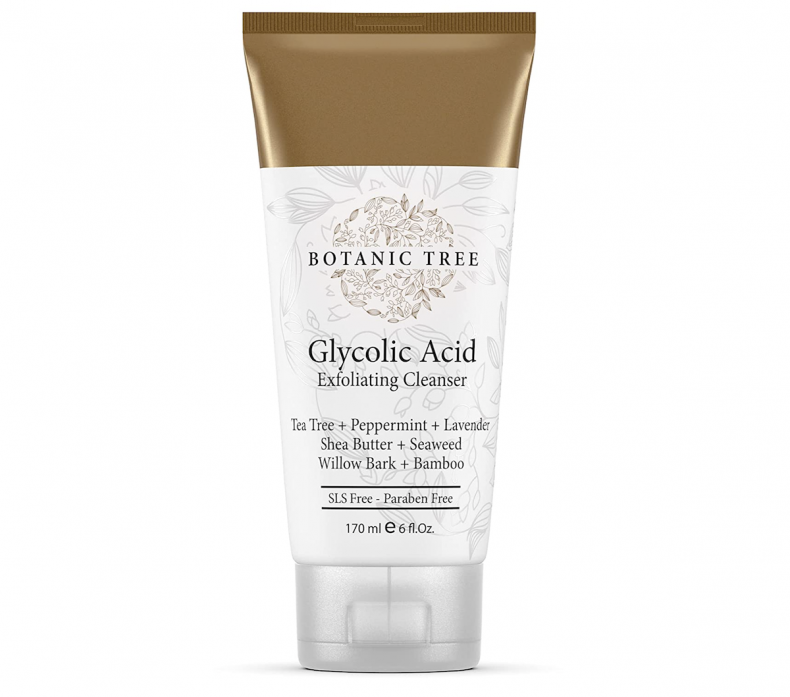 You don't have to be skeptical of all skincare products on Amazon. (Sometimes you can find good stuff cheaper!) The Glycolic Acid Face Wash Exfoliating Cleanser comes highly recommended with a 4.7-star rating and more than 13,000 reviews on Amazon. This exfoliating cleanser is formulated with bamboo, shea butter and tea tree extract and includes 10 percent glycolic and salicylic acid to exfoliate and brighten the skin. It's also known to remove dead skin and minimize pores, so that's a plus!
One Amazon.com reviewer wrote, "This product is hands down the best anti-aging product I've ever used. Less than a pea-size amount will lather and cleanse your entire face and neck. It takes some time but this product has definitely helped with my hyperpigmentation overall in addition to fine lines. Been using for about a year."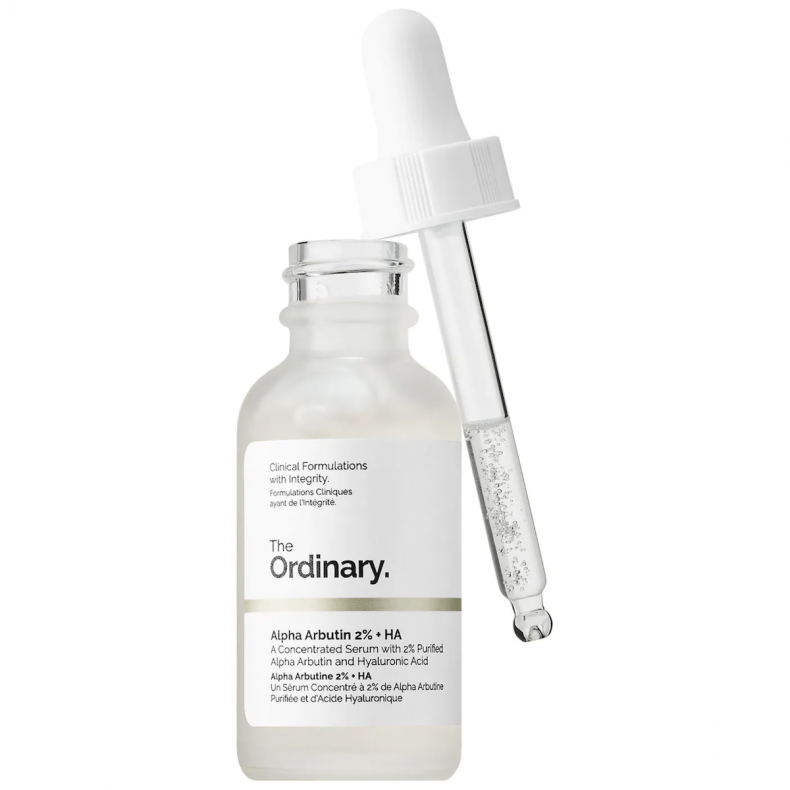 Talk about a cult-like following—The Ordinary Alpha Arbutin 2 Percent Plus HA Hyperpigmentation Serum has a serious legion of fans. On Sephora.com alone, it has 139.1K favorites and hundreds of reviews. Vegan, gluten-free and made without silicones or alcohol, this hyperpigmentation remedy is lightweight and ideal for normal, dry combination and oily skin types. Explicitly designed for dark spots, it's highly concentrated with pure alpha-arbutin and hyaluronic acid, so you don't just treat your spots—your skin tone may even out, too.
One Sephora.com reviewer wrote, "This helped me a lot with my post-acne marks and even my elbows and knees!"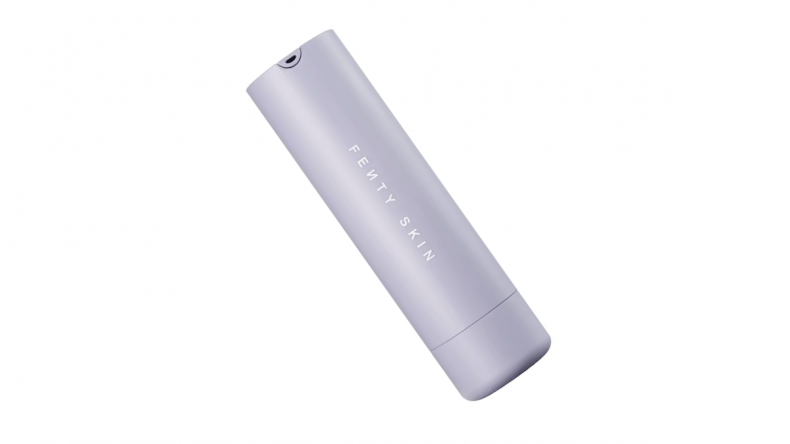 Last—but never least!—our girl RiRi proved she's a genius once again by reinventing the wheel with Hydra Vizor Invisible Moisturizer Broad Spectrum SPF 30 Sunscreen with Niacinamide. On Sephora.com, this product has hundreds of reviews and 39.1K likes, with most fans calling out its efficiency in lightening dark spots, minimizing pores and alleviating dryness. This lightweight sunscreen moisturizer is also refillable and oil-free and targets dark areas using Kalahari melon, niacinamide, hyaluronic acid, and aloe. Rihanna, you just get us.
One Sephora.com reviewer wrote, "I got a sample and liked it so much I bought the full size. Because of my age, 55, I could use just a bit more hydration but I'll just add a moisturizing serum beforehand."
Newsweek may earn a commission from links on this page, but we only recommend products we back. We participate in various affiliate marketing programs, which means we may get paid commissions on editorially chosen products purchased through our links to retailer sites.