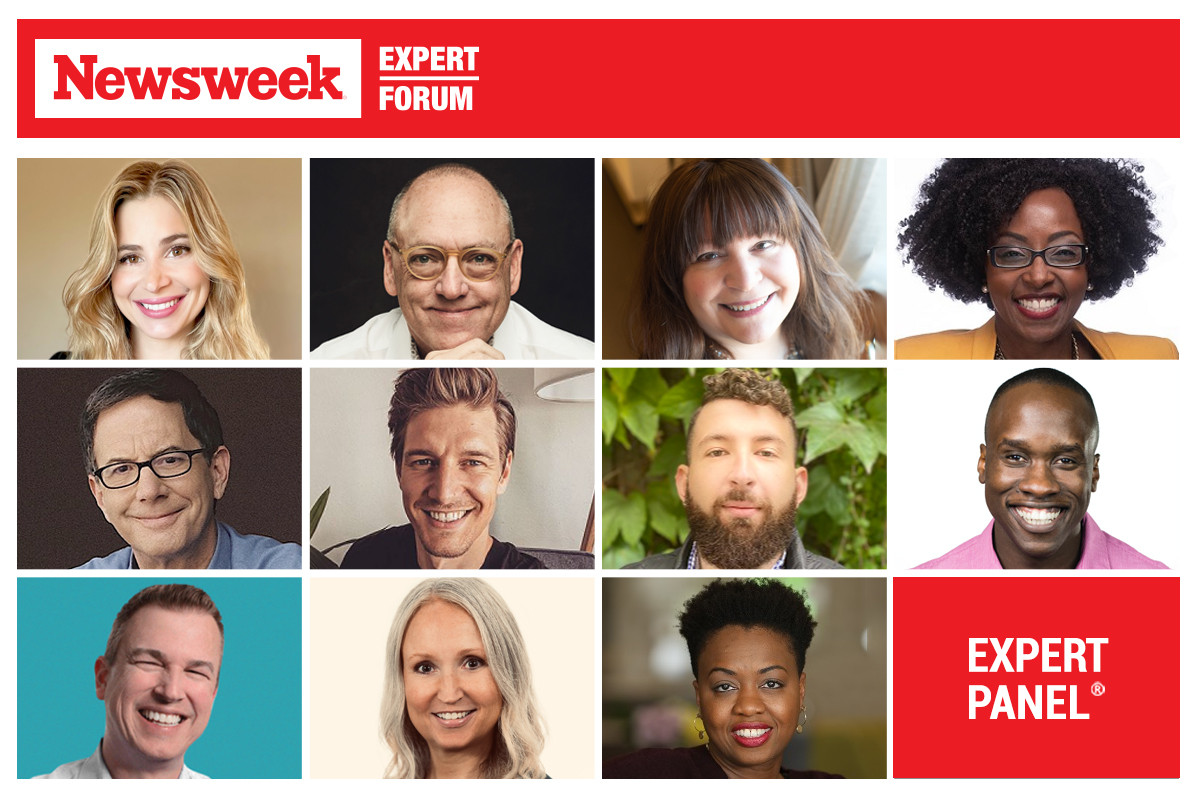 In recent years, socially-conscious consumers have become more interested in supporting companies that share their same values. This is especially true after the social and political turmoil of 2020, when deeply polarizing issues came to the forefront for many businesses and organizations.
With this in mind, business leaders are more inclined to make public corporate statements about social issues. However, this could potentially lead to more controversy if this statement is poorly written or displays the wrong sentiment.
To help, 11 members of Newsweek Expert Forum explain what organizations should consider before making a statement on a political, social or potentially controversial issue.
1. The Potential for Alienating Customers
If the organization is firm on making a statement on a controversial topic, then it's important they remember that by taking a stance on a particular issue they are never going to appeal to everyone. They might be alienating some of their customer base by taking a "side." They should weigh the impact of making the statement versus operating their business as is and be confident in their final decision. - Carly Martinetti, Notably
2. Whether the Issue Is Relevant to Your Product or Service
Do your clients really care what you think about something that's unrelated to your product or service? It's enough to provide significant value for their purchase. Making statements to the public will also apply to how your team feels. If you are going to make a statement, make sure you account for nuance, as well as how someone from a different perspective might see it. - David Baker, ReCourses, Inc.
3. How You'll Back Up Your Claims
Ensure that you back up any proclamations with actions because an empty statement could cost you in reputation and even market share. If you're proclaiming support of racial justice, invest in sponsorship programs for people of color. Put measurable hiring strategies in place to diversify your ranks. Invest in your local community through apprenticeships and mentoring. Tangible actions are critical. - Loren Margolis, Training & Leadership Success LLC
4. Your Underlying Ethics
If your company had to choose to do business in a way that violated that stance/values, but significantly increased revenue, would you still take it? If you hesitate on the answer, don't take the stance. - Mylena Sutton, Voltage Vista
5. How the Statement Will Contribute to Public Trust
Make sure that whatever you say will cause all your stakeholders, including your people, customers and community to trust you. They should have confidence in you versus doubting you, have respect for you versus losing respect and admire you versus being embarrassed by you. It should be something that would make your mom and dad proud of you. - Mark Goulston, Mark Goulston, M.D., Inc.
6. Whether Your Current Practices Reflect Your Statement
Consider if your business practices and actions truly reflect your statements. In other words, are you walking the walk? Organizational statements will invite the business into a deeper dialogue. Another consideration is whether you or your team members can navigate out-of-the-ordinary responses. Don't be shy about controversial replies. - Julian Guderley, GreenPlanet BluePlanet
7. How You Can Show Instead of Tell
An important consideration to remember is that the public can see through inauthentic virtue signaling. Often, it's best to follow the old adage, "Show, don't tell." Many companies just put out a statement, but do little to back it up. We go to work every day supporting and fighting for one of the most diverse workforces in the country on our platform. - Ilya Vakhutinsky, CareSwitch
8. If You Can Truly Stand Behind Your Statement
When you make a statement on a political, social or potentially controversial issue, make sure it's something your organization can stand behind. These statements are often statements that people strongly disagree with. In the case where there's a strong disagreement that can potentially affect your organization negatively, you're more likely to succeed if stakeholders are on the same page. - Leslie Samuel, I am Leslie Samuel
9. How Your Stance Aligns With Customer Beliefs
How does the position align with the beliefs of your customers? Nike ran an ad campaign with Colin Kaepernick in part because they knew it would go over well with the brand's buyers—and they were right. Particularly for public companies, there is an obligation to consider what's best for the business rather than taking a stance merely based on the whim of the CEO, for example. - Scott Baradell, Idea Grove
10. The Facts Versus Your Feelings
Stick to the facts and leave out personal feelings and emotions. Remember that once it's out there, there's no going back for a do-over. - Jenna Hinrichsen, Advanced RPO
11. How the Message Will Be Received
When making statements regarding current events, many organizations want to ensure they are on the right side of history while also representing the values of their customers. Leadership teams should consider how the message will be received by their target audience, as well as whether it is a true reflection of the organization's values. Audiences can tell if the message is contrived or authentic. - LaKesha Womack, Womack Consulting Group