11 Game-Changing Gadgets Only Left-Handers Will Appreciate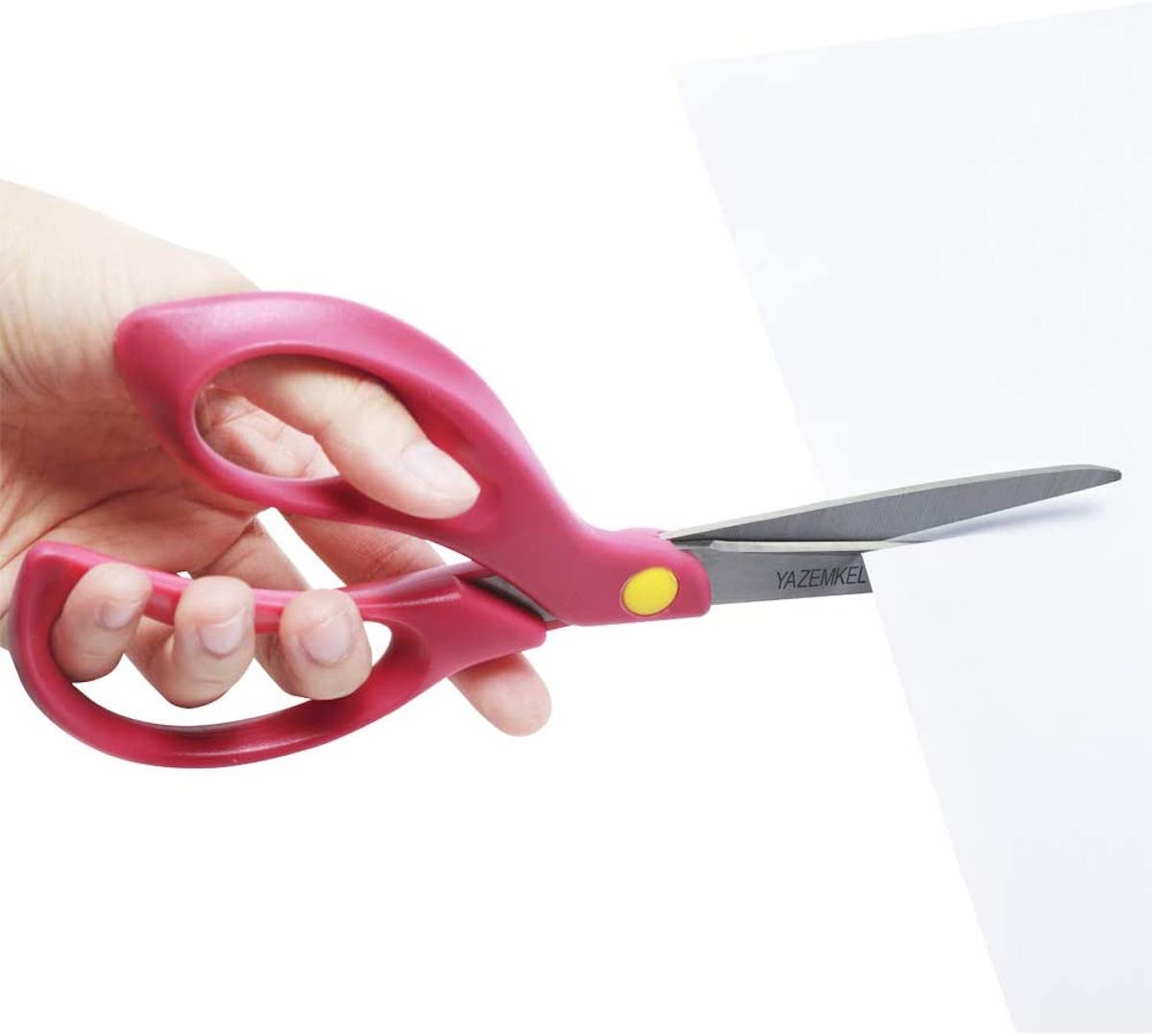 It's not easy being a lefty in a world literally designed for right-handed people. We get it—most of us are righties, with only 10 percent of the population identifying as left-handed and 1 percent identifying as ambidextrous. And that's why most things—from scissors and school desks to the flap over the zipper of your jeans—is made with righties (and only righties) in mind.
Are you a lefty? Then these unconventional, "opposite-sided" gadgets will only be understood by you and other like-minded (handed?) people. As always, the prices listed may fluctuate over time as products go on sale.
11 Specially Made Gadgets for Left-Handers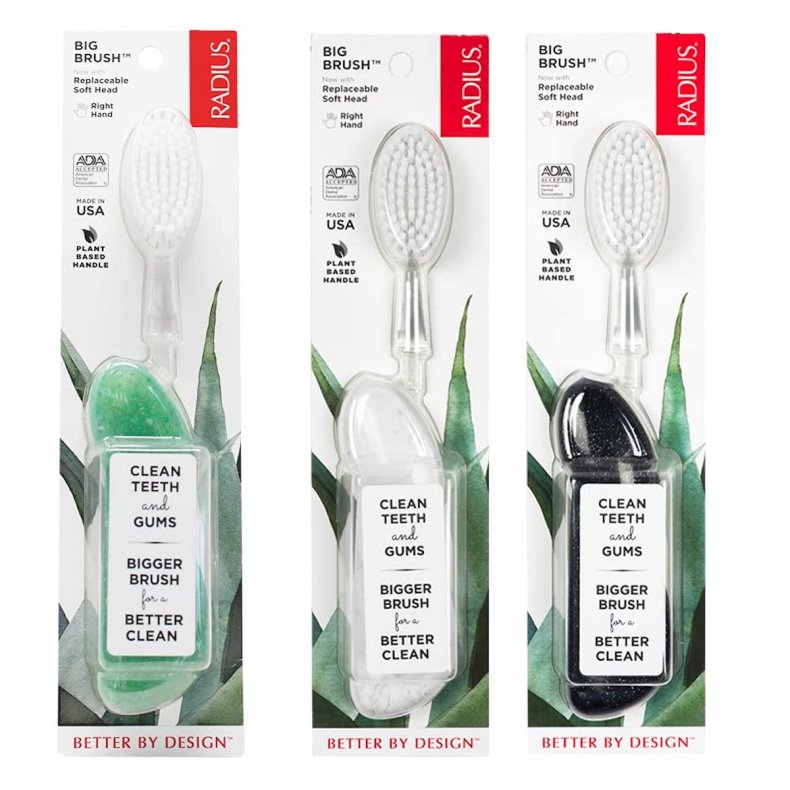 Every left-handed person deserves a toothbrush made especially for their grip. This 3-pack from Radius is BPA-free, sustainably-made in the U.S., and the company itself is owned by women. With a plant-based handle that offers the brusher a convenient, ergonomic grip and vegetable-based nylon bristles, the toothbrush head is interchangeable, and the design comes in both right- and left-handed versions. A 4.7-star rating out of a possible five and 1,335 reviews make these brushes really standout, with one Amazon.com reviewer writing, "I can honestly say my life is divided into two eras: 1- Before I started using the Radius toothbrush; 2- After I purchased my first Radius toothbrush. This toothbrush is perfect for everyday use.... We have busy lives and need big toothbrush heads that will give you complete coverage of the teeth and gums, and that is exactly what the Radius toothbrush does. Thanks to its big head and soft bristles, your brushing experience is about to change forever. Never again will you be able to switch back to those old tiny toothbrush heads."
Buy a 3-pack on Amazon for $21.20.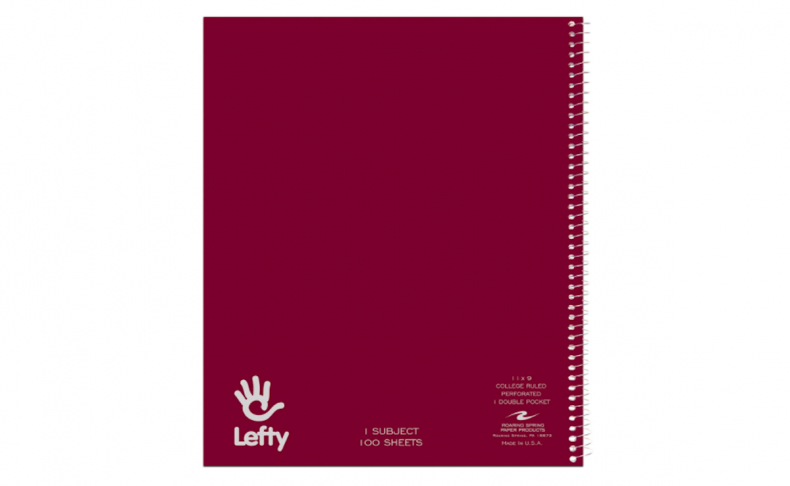 If you've never smeared your right hand all full of ink after writing in your notebook, are you even a lefty? The Roaring Spring Left-Handed 1-Subject Notebook features spirals on the right side, so this annoying problem never happens again. This book opens from left to right to accommodate left-handed writers and even features one double interior pocket for storing papers and other important notes. With 4.8 stars, one Amazon.com reviewer wrote, "Bought these for my husband, and I'm sure he will like them. Specifically made for lefties nice college ruled lines paper. Will buy more."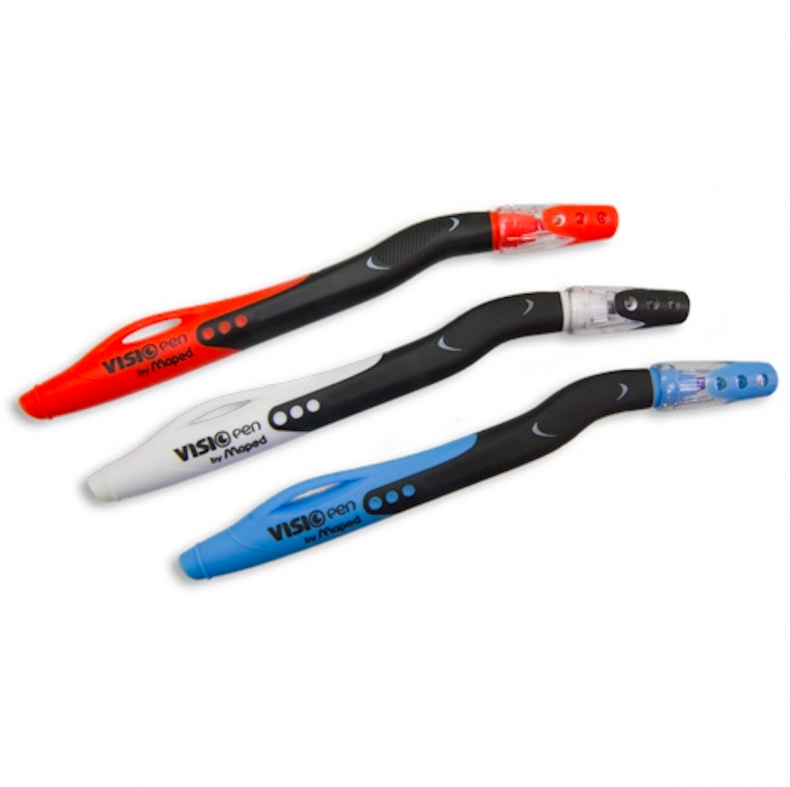 Fun fact: Nobody seems to want to admit it but most pens (and pencils) are actually designed to be used by right hands, not left hands. If you've spent most of your life reading what's printed on a pen upside down while holding it, then it's time to graduate to the Left-Handed Maped Vision Pen—in fact, it's long overdue. It's this fast-drying pen's hooked neck and off-center tip that makes writing easier for left-handers. After all, the design actually allows you to see what it is you're writing! As if that weren't enough, these pens—a red-, black- and blue-ink pen come in the 3-pack—are also no-smudge. They have a soft-touch grip that improves your posture, so you never have to do that weird hooked-hand thing ever again.
Buy a 3-pack at Lefty's the Left Hand Store for $10.95.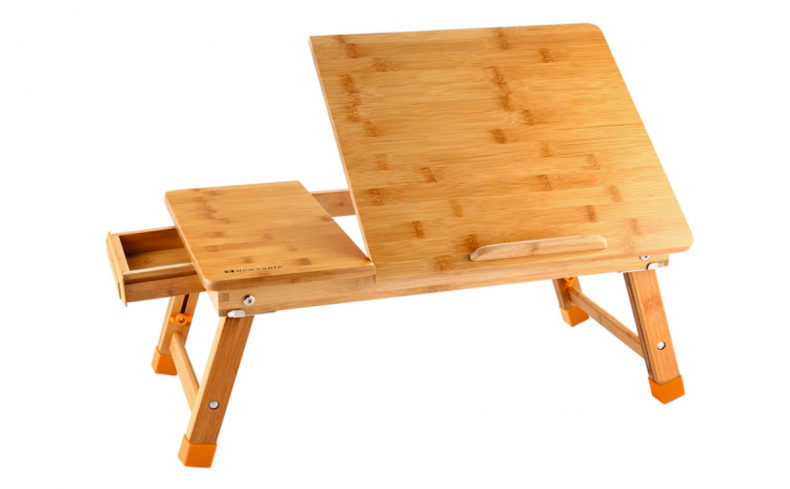 It needs to be said: Most desks—including lap desks intended for at-home use—aren't made to accommodate left-handers, which means elbows everywhere and awkward positions galore. Made from bamboo and only a mere 5 pounds, the Nnewvante Left Handed Lapdesk makes it so much easier for lefties to work on the bed, from the couch or even while standing up. It's even height adjustable and folds up so you can conveniently store it when it's not in use. One Amazon.com reviewer wrote, "Thank you...for making a lap desk for lefties. The functionality is versatile as a flat tray or adjustable desk both in height and tilt with lip to hold a laptop or book in place. Convenient space for mouse or notes on the left-hand side. The finish is a beautiful natural bamboo and the construction is A+. Great as a breakfast tray or laptop desk. Folds up for easy storage. Highly recommend this product."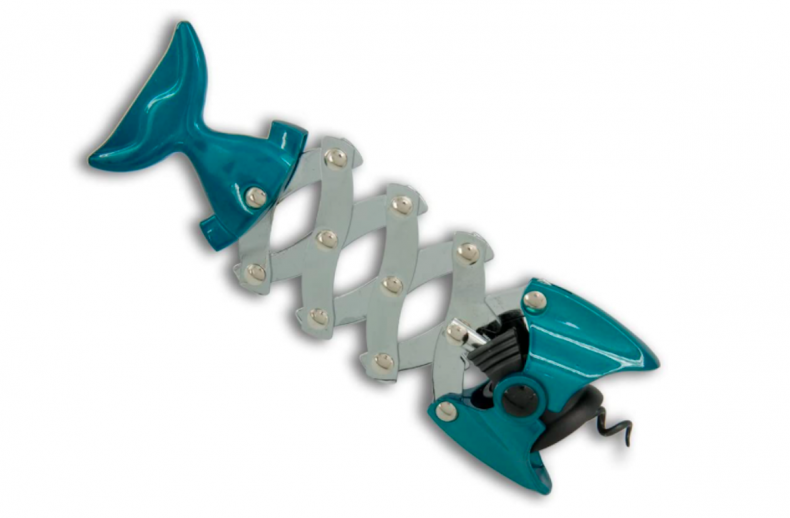 Shaped like a fish, the Left-Handed Corkscrew is a must-have gadget for any left-hander who likes to drink wine. It turns counterclockwise, in the direction lefties prefer to turn, and features a lazy tong mechanism that expands and ultimately requires less effort than your standard, clockwise-turning corkscrew. That's because it extends three times deeper into the bottle than the screw moves, so it's less of a struggle to break that vino open.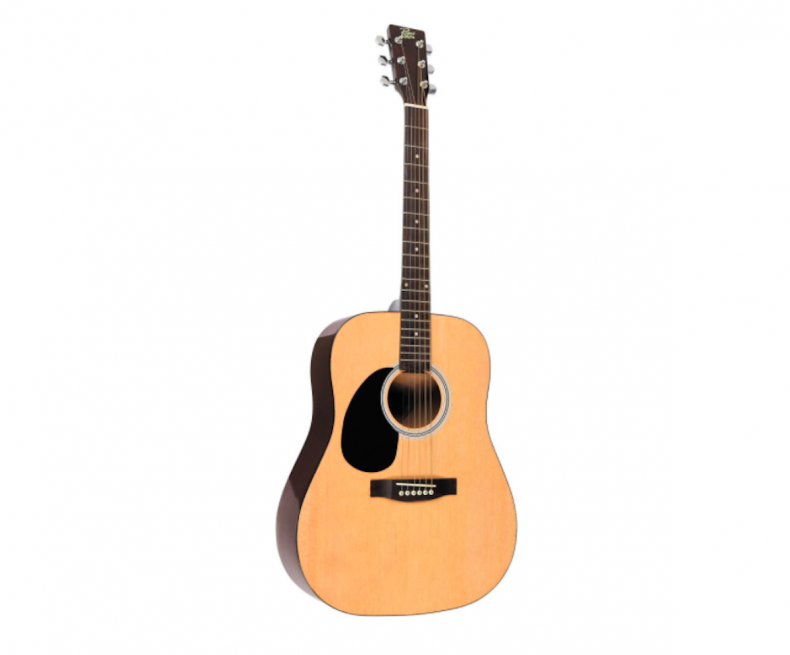 Feel like picking the strings? Sorry, left-handed musicians, most instruments aren't made for you. But though they may be few and far between to find, lefty instruments do in fact exist. The Rogue RG-624 Left-Handed Dreadnought Acoustic Guitar, available at Guitar Center, features a spruce top for optimal sound, inlaid body binding and, of course, Martin strings. But it's this guitar's placement of the strings that makes it easier to use as a lefty—the thickest string should be on the right when looking at it vertically. Now you can shred like some of the most famous left-handed guitarists before you—Jimi Hendrix, Paul McCartney and Kurt Cobain.
Buy at Guitar Center for $99.99.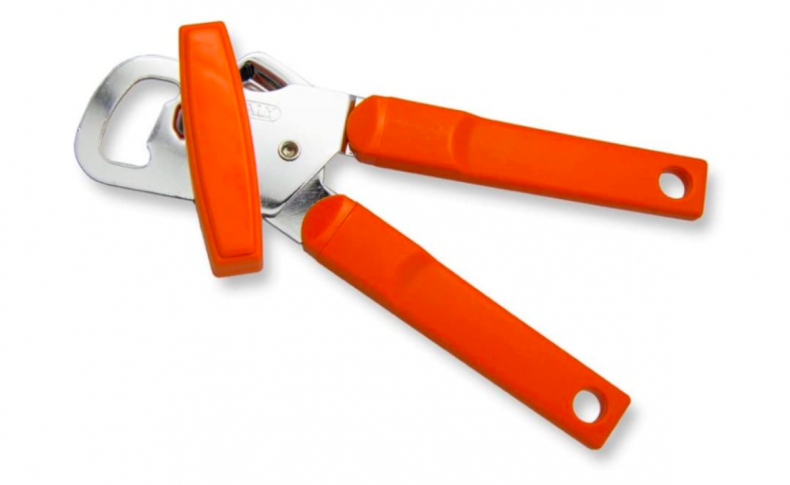 Opening a can as a lefty is quite the experience. You kind of have to reach across the can instead of starting in front of you and then turn the knob in an unnatural position. It works, yeah, but it's awkward as heck. Try out the Left-Handed Manual Can Opener instead. It's more efficient and more convenient, for sure. It rotates counterclockwise and is even made to fit on the can's left side, so you can more easily grip it in your right and turn the lever with your dominant hand.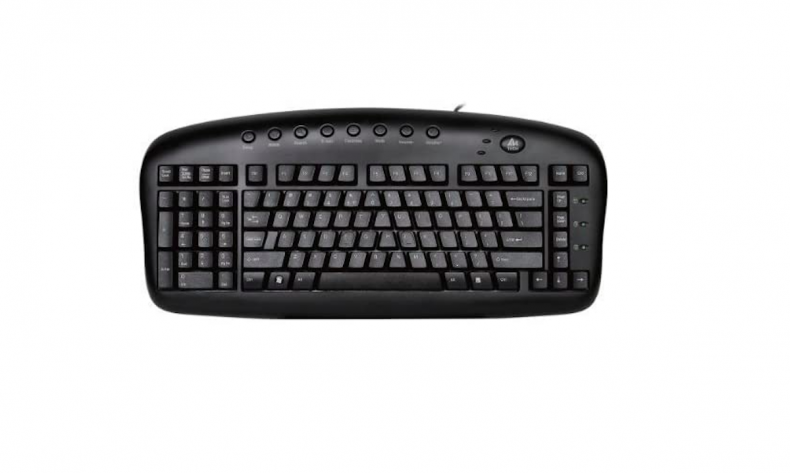 Right-handed people may not even notice that typing on a standard keyboard is much harder for left-handed people. But check out the Ergonomic Left-Handed Keyboard: It features an "inverted A" kind of slanted keys instead of the standard rectangular ones, with the numerical pad on the left side. As all lefties know, that's a game changer—and maybe even a life changer. One Amazon.com reviewer wrote, "For those of us who are left handed and live in a right handed world, this is a wonderful product. One of my jobs was entering our daily deposits into the database so the payments could be posted to the proper customer's account. At that time, there was no such thing as a left-handed typewriter. I had to move the keyboard to the left so I could use the number keypad.... What a pain. The advent of left-handed keyboards is wonderful."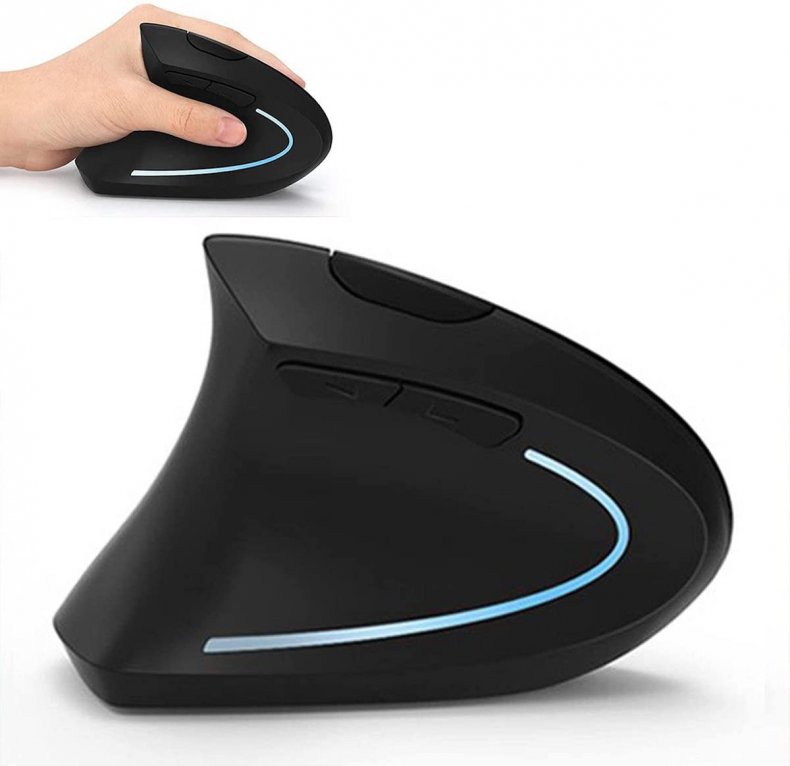 Speaking of left-handed keyboards, a left-handed mouse is also always a good idea. It's designed to be used by your left hand and is even recommended for people with repetitive strain injuries, as it promotes a neutral, "handshake" wrist and arm position. It allows for smoother movement while using the computer and also features a strong 2.4 GHz wireless connection so you never have to worry about getting tangled up in cords. One Amazon.com reviewer raved, "Yes—finally! When we (left-handers) were in school we had our own scissors. Since then nothing, nada, zilch—until now! This is a great product for those of us in our right mind. It is comfortable and works so much easier. I feel like someone cares!"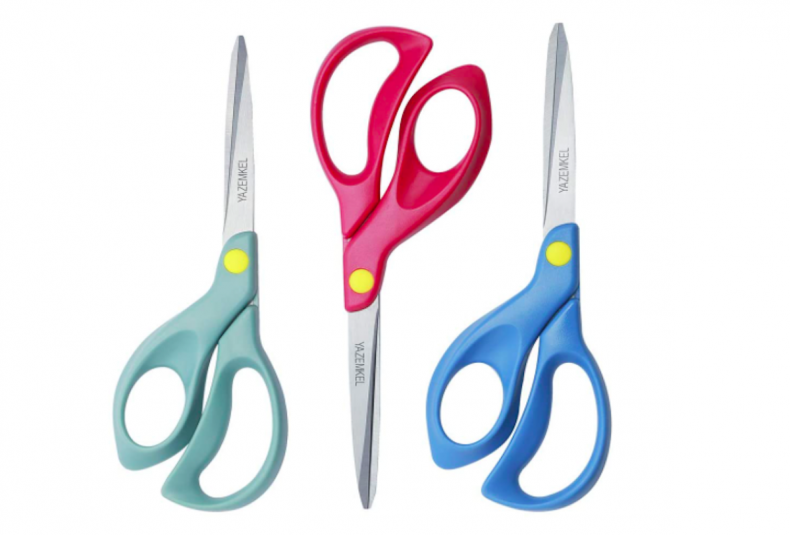 It's not exactly comfortable to stuff two of your fingers into the small part of a right-handed scissor when you need to cut with your left hand. With the Yazemkel Left-Handed Scissors—which, thank goodness, come in a 3-pack—you can experience what the rest of the world experiences when they choose to cut something: comfort.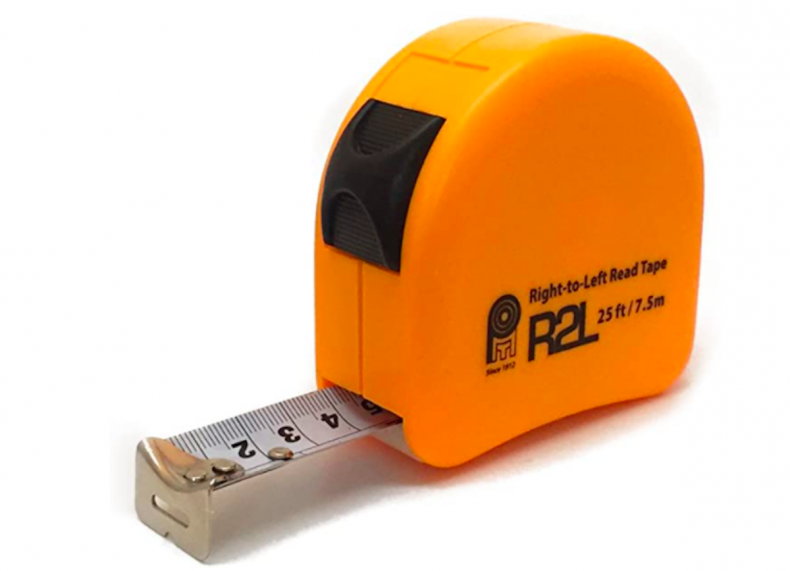 Nothing like trying to measure the length of a wall or a shelf only to realize—while in a potentially precarious situation—that the numbers are upside down! The Perfect Measuring Tape Left Handed Tape Measure has a 4.6-star rating and is beloved by lefties for several reasons. Not only do the numbers read right-to-left (and not, ugh, upside down), but this 25-foot tape measure with fractions is also designed to be holstered on your left side. You're welcome.
Newsweek may earn a commission from links on this page, but we only recommend products we back. We participate in various affiliate marketing programs, which means we may get paid commissions on editorially chosen products purchased through our links to retailer sites.