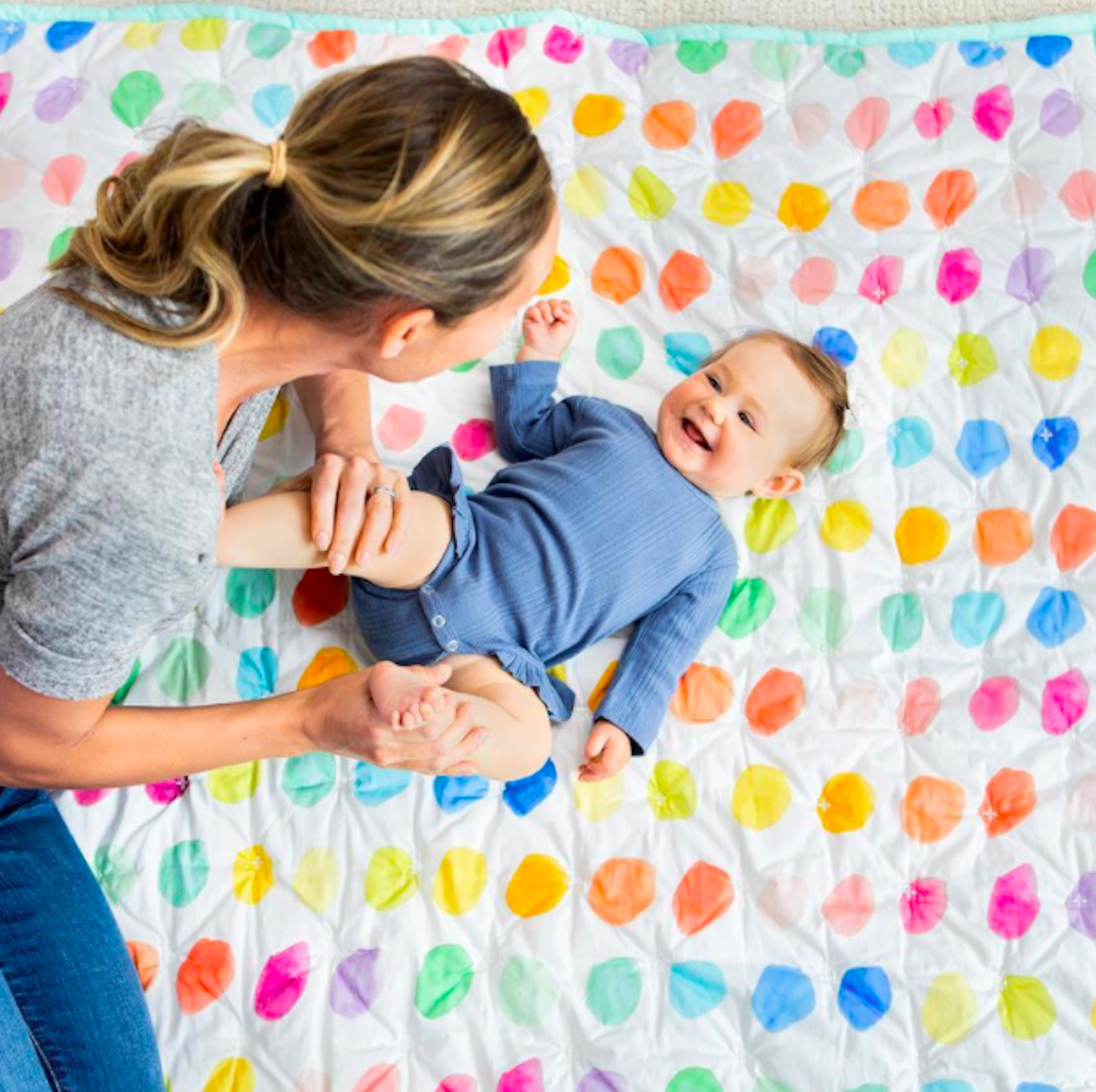 When it comes to raising a child, they say it takes a village. So, even after a baby shower, your bestie who just brought home a little one may still need a few more items. After all, baby showers certainly serve a purpose—and an adorable one at that—but more so than cute, frilly outfits and teeny-tiny shoes the baby will probably never wear, there are a few must-have, genius products out there that really come in handy once you leave the hospital.
11 Best Gifts For Your Friend Who Just Had a Baby
Of course, the best thing you can probably offer your new-parent friends is an ear to listen to, but if you're looking for something physical to gift, you can't go wrong with any of these must-have presents for any friend who just welcomed a baby.
Keep reading for 11 of our top, parent-approved picks! As always, the prices listed may fluctuate over time.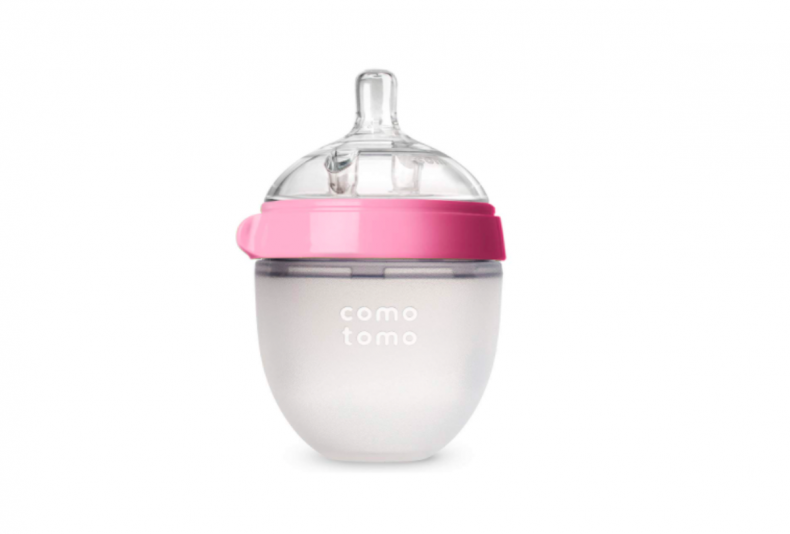 For some weird reason, baby bottles tend to get overlooked at showers. Not sure if that's because most people assume the baby will be breastfed or what, but as any bottle-feeding mama or papa knows, one can never be armed with too many bottles. The Comotomo Natural Feel Baby Bottle is a fan-favorite amongst new 'rents, and its 14,000 reviews and 4.7-star rating on Amazon are proof that it's a beloved parenting item. Designed to mimic breastfeeding closely, the Comotomo has an ultra-wide neck design. It is also safe in the microwave, boiling water, dishwasher and sterilizers. The nipple and body are made from 100 percent safe, hygienic medical-grade silicone. It's also a meaningful option for babies with colic as its dual anti-colic vents help prevent unwanted air intake.
One Amazon.com reviewer wrote, "I usually don't put much thought into product reviews, but this one deserves a round of applause. Comotomo saved the day for us! Mom had to leave the house all day for it to work, but it worked!! The silicone body that allows us to squeeze the milk into her mouth is what sold us to try the product to begin with."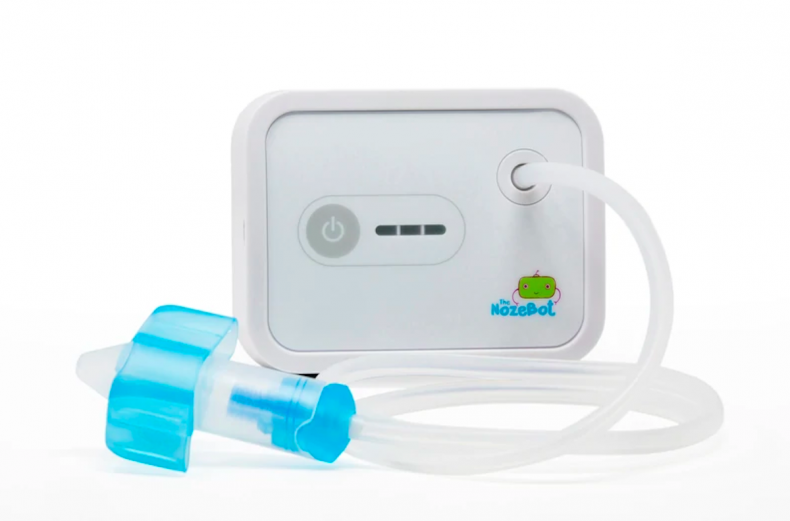 Not exactly glamorous enough to always make an appearance at the baby shower, the NozeBot Baby Nasal Aspirator is a new parent's best friend—especially during flu season. Yes, it does exactly what you think it does—extracts boogies from babies' little congested noses. This battery-powered suction device clears nasal congestion in both babies and young children. Because the nosepiece only requires two fingers for use, it makes what was once a two-person job a one-person job with much less hassle. It's cordless and rechargeable as well as small enough to take on the go. And best of all: the nosepiece and tubing are dishwasher-safe!
Buy at DrNoseBest.com for $119.99.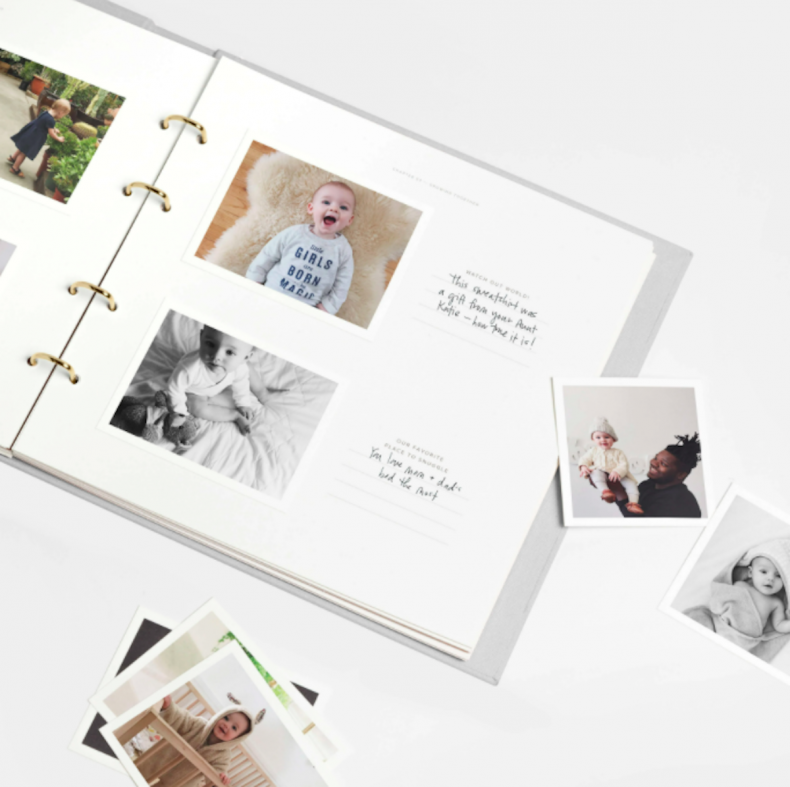 Artifact Uprising's Baby Book: The Story of You is an interactive photo journal featuring prompts to help document a baby's first year. While it's a little less practical than some of the other necessary must-haves on this list, every parent deserves to slow down once and a while and do a little self-care. Filling out this journal may just be that small daily moment of self-care for them while their little one naps. Made of high-quality materials—including eco-conscious papers—each baby book purchase comes with a unique code for a free set of Everyday Prints from Artifact Uprising as well.
Buy at Artifact Uprising from $99.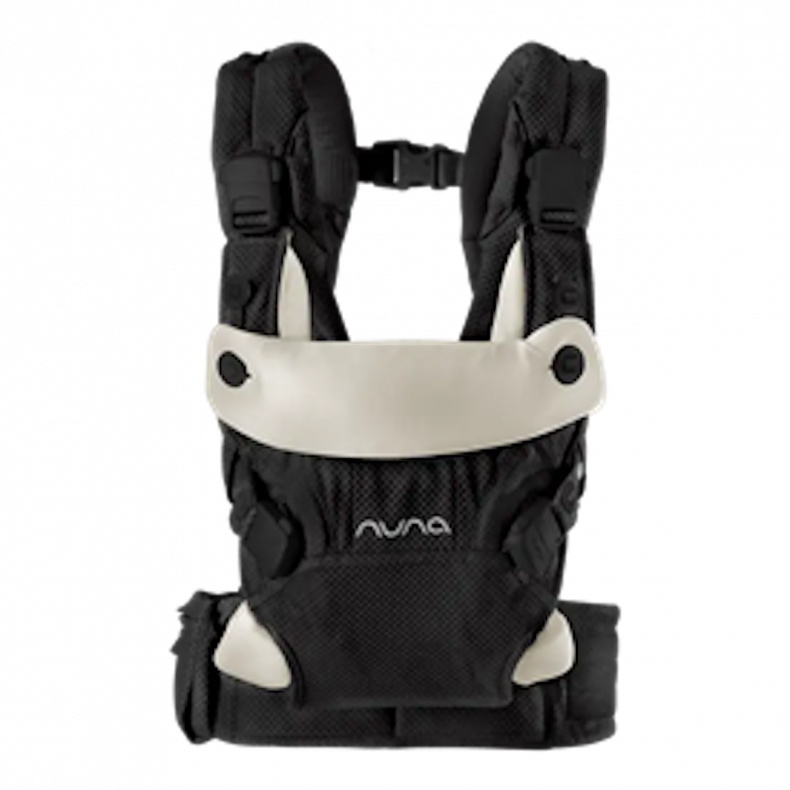 All the adorable muslin baby wraps in the world don't compare to the Nuna Cudl 4-in-1. The Cudl is an actual carrier that feels as safe for the parent as it does comfortable for the babe. It's outfitted with four magnetic buckles to keep it nice and secure, as well as breathable mesh fabric and padded shoulder and waist straps. Even better is that you don't need two people to get this thing on! Designed so that one parent can put it on by themselves, the Cudl also grows along with your tyke, so while it's super helpful in the beginning, it also can unzip and be adjusted for growing toddlers. Babies can also face out or in, and once they get older, the Cudl switches to a back-carry mode for preschoolers, too.
Buy at NunaBaby.com from $199.95.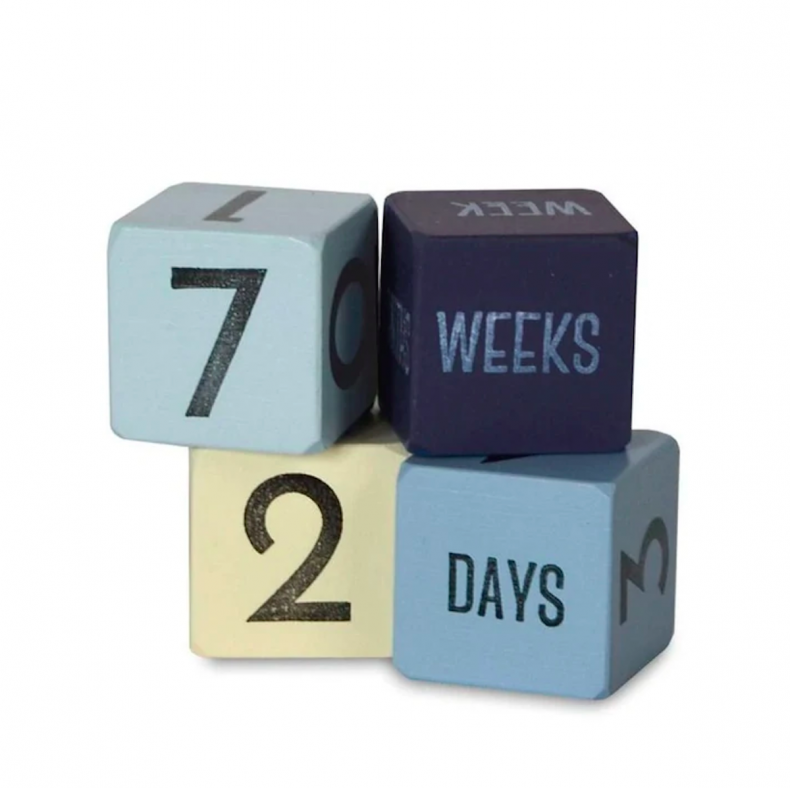 It's all the rage on parenting Instagram nowadays—marking a baby's growth and development milestones with blocks or a blanket that lets you customize how old they are. With options to display the baby's age in months, weeks and even days, the Blue Mini Age Blocks by Patet aren't just practical; they're also sure to become a sentimental symbol for their child's earliest years as time goes on.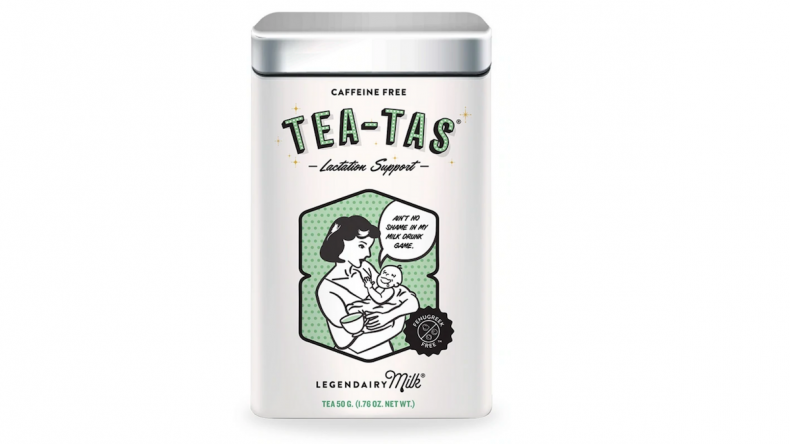 Tea can be a tricky thing for a nursing mom, which is why if you're going to gift tea, we recommend choosing Tea-Tas Wildcrafted Lactation Blend Tea. Formulated specifically to help breastfeeding moms stimulate lactation, this blend is fenugreek-free and encourages milk production and flow—two things new moms need right now! Rich in ixbut—a Mayan herb beloved by postpartum women—this tea can be prepared either hot or iced and pairs well with or without honey. One LegendairyMilk.com reviewer wrote, "I love this! It's the best tea! The flavor is so good and it did help me with my milk flow."
Buy at LegendairyMilk.com for $19.99.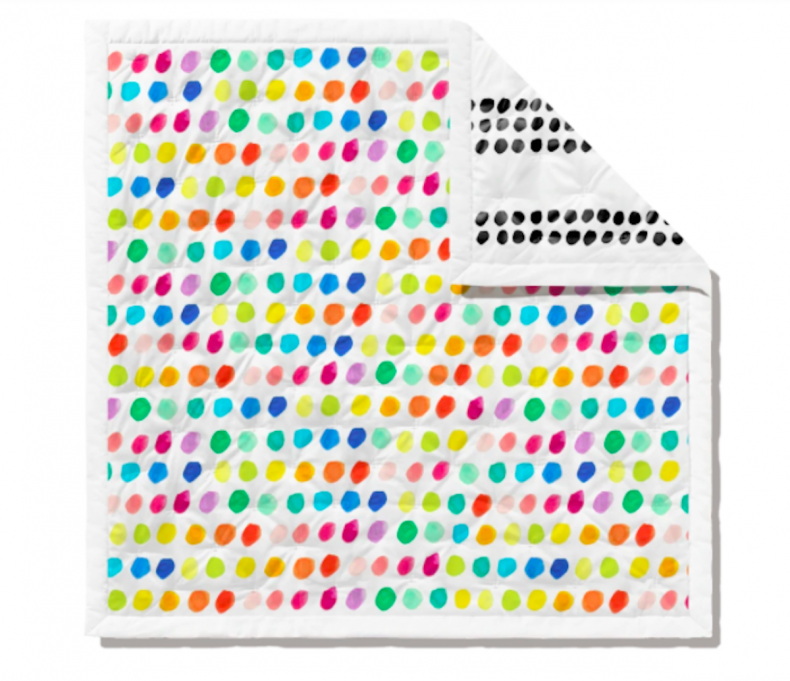 Can a blanket really be healthy for a baby? Yes, and in fact, it can be healthy in more ways than one! Lovevery's Organic Baby Quilt is made with OEKO-TEX organic cotton (because babes deserve the best of the best!). This blanket also just so happens to be specifically designed to promote healthy brain development thanks to its hand-painted vibrant and reversible design. The high-contrast pattern is very visually stimulating for babies' brains, and the comfort the soft, organic cotton provides is just an added bonus. Plus, you never have to worry about nasty additives. The Organic Baby Quilt is tested for 350 regulated and unregulated harmful substances in an independent lab. When it comes to baby blankets, this one reigns supreme.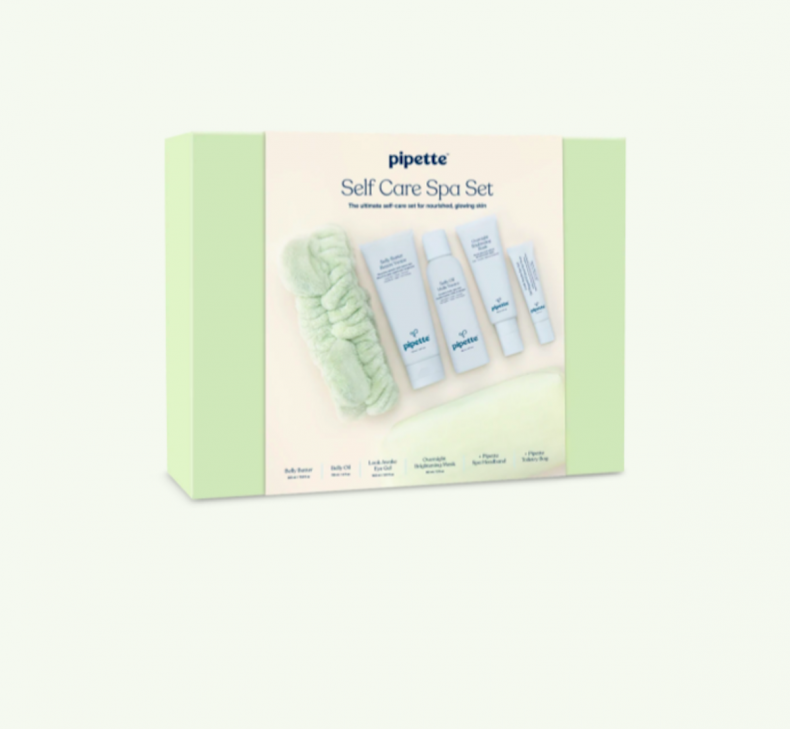 It's not uncommon for new parents to feel stretched thin like there's nothing left to take care of themselves. But a thoughtful gift like the Self-Care Spa Set from Pipette can act as a friendly reminder that self-care is essential—most especially now! Designed with new parents in mind, the Self-Care Spa Set comes with belly butter, belly oil, an overnight brightening face mask, Look Awake Eye Gel, a spa headband and a toiletry bag. Every product in this set is made to minimize stretch marks, nurture dry or itchy skin, brighten the appearance of dark spots or hyperpigmentation and depuff exhausted eyes.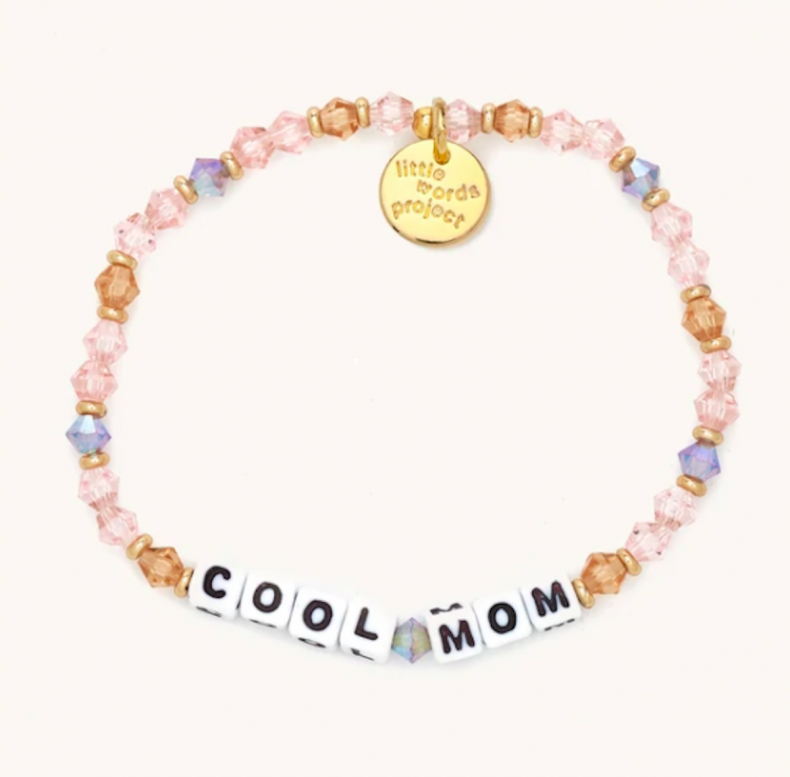 Remind the new mom in your life that she's special, loved and most importantly, she's not a regular mom—she's a cool mom. The Cool Mom Bracelet from Little Words Project is the perfect, dainty reminder of what rockstars moms are. If she's ever feeling exhausted or doubtful, she can just look down at her wrist! Made with either acrylic or plated-letter beads, plated brass hardware and an elastic stretch bracelet, the Cool Mom Bracelet was also made to be passed on. You know, pay it forward. Just make sure your bestie registers the bracelet online before passing it on to the next parent in the group—that way, you can always keep track of the cool moms it's helping.
Buy at Little Words Project for $25.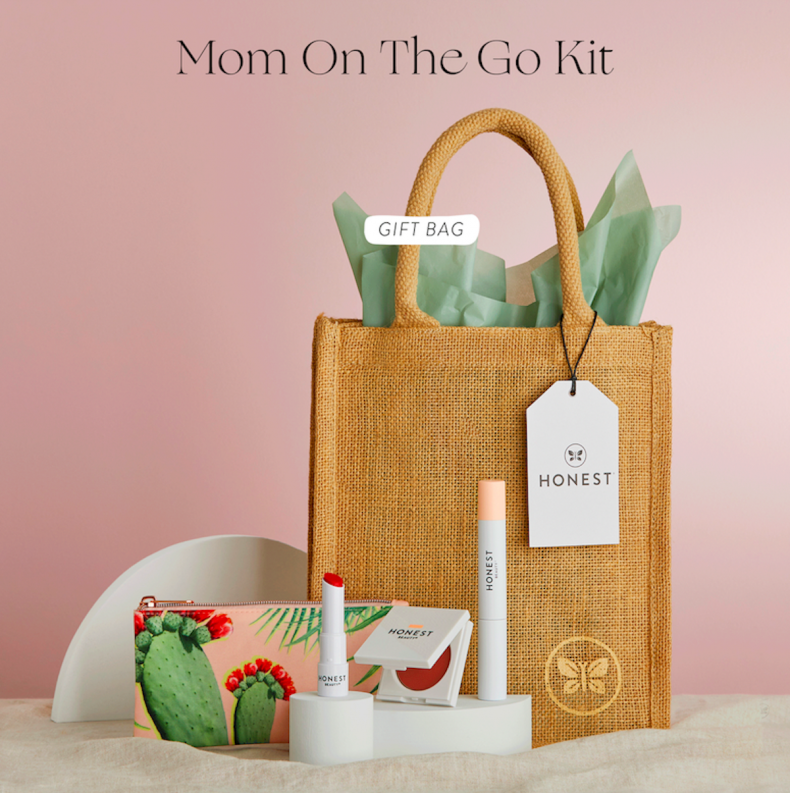 Another must-have in the new-mom self-care category is the Mom on the Go Kit from Honest. Equipped with everything a new mama needs to feel like herself again, the Mom on the Go Kit is practical and thoughtful. Inside, you'll find a palm print beauty bag, creme cheek and lip color, tinted lip balm and extreme length mascara and lash primer. Of course, if your new-parent friend isn't quite ready yet to dive back into makeup, don't sweat it! Every parent moves at their own pace, and the Mom on the Go Kit is just a friendly reminder that when she's ready, it's there for her.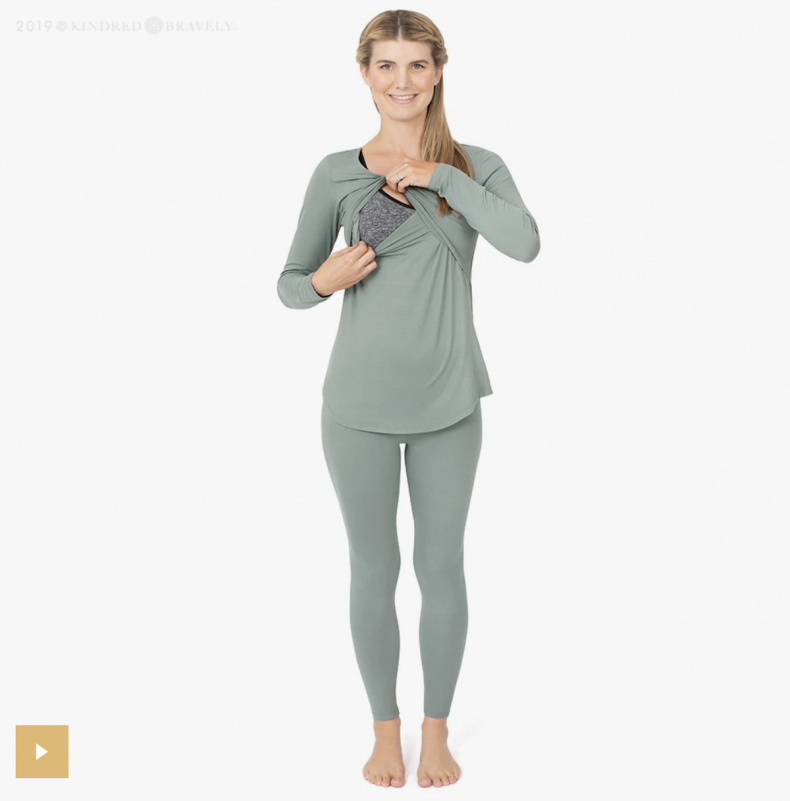 Easy access has never been so important! For the breastfeeding parent in your world, the Jane Nursing Pajama Set may just be a life-saver. These are the kinds of things you don't necessarily predict until you have kids, and once you're in this spot, it becomes clear how convenient nursing jammies really are. (Plus, we love that PJs from Kindred Bravely are totally affordable!) Ultra-soft with a slim fit, this sleepwear—or, hey, we're not judging, loungewear—is snug and warm but also easy to partially remove when—duty calls. Plus, moms love it! One KindredBravely.com reviewer wrote, "Recently had a C-section and these pajamas are what I needed during recovery. So comfortable. This is a must have!"
Buy at Kindred Bravely for $49.99.
Newsweek may earn a commission from links on this page, but we only recommend products we back. We participate in various affiliate marketing programs, which means we may get paid commissions on editorially chosen products purchased through our links to retailer sites.