11 Guinea Pigs Survive Colorado Fire, Freezing Temperatures in 'Miracle' Discovery
A woman wracked with guilt after leaving her pets behind while she fled a wildfire in Colorado got a pleasant surprise when she found out all of her guinea pigs had survived.
The Marshall Fire tore through parts of Colorado and destroyed more than 1,000 homes in Boulder County. Many residents had to flee at a moment's notice as the fire approached town after town and the fire claimed at least one life.
One woman, who lives in Superior, Colorado, and asked to remain anonymous, told local news station KDVR she was about to leave her house for the grocery store when someone from the Boulder County Sheriff's Office told her to evacuate right away. She was only able to grab one of 12 guinea pigs at home before driving to Fort Collins, about 60 miles north, to Natalie Riggs' home. Riggs is a friend and runs Cavies And Canines Animal Rescue, a foster home-based guinea pig rescue.
"I felt so sick inside for days. There was nothing I could do. I'm the worst pet parent ever," the homeowner told KDVR.
Days later, her neighbor told her that the fire burned up against her back fence, but her home survived. Unfortunately, she wasn't allowed to return to her home out of safety concerns, so she asked Riggs for help.
"We were talking what would be worse for them if they burn to death or freeze to death? Just very morbid conversations," Riggs said.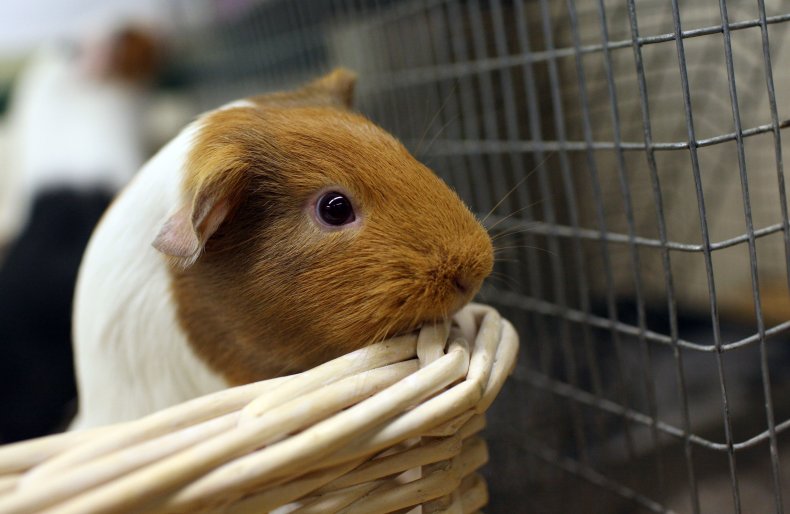 Riggs' rescue organization was able to enter the home and by "some miracle" all of the guinea pigs were alive. The woman has 10 guinea pigs and was babysitting two others for a friend when she had to evacuate.
Until the woman can get settled back into her home, Riggs is caring for the guinea pigs. She wrote on the Cavies and Canines Animal Rescue Facebook page that everyone is "settling in and doing well." She added that it was "nothing short of a miracle."
It's not entirely uncommon for pets to get left behind when people are forced to suddenly flee their homes or are caught off guard by a natural disaster. The Weingardens, a Superior, Colorado family, were boarding a flight back home from Florida when they received emergency alerts that the fire was headed toward their town.
Using the in-flight internet, the family learned Dog Tag, the kennel where their dog Jedi was staying, was in the fire's path.
The family told Colorado Public Radio they learned Donelle Slater, the kennel's owner, packed 12 dogs into her car before evacuating and let the remaining dogs into a dog run and turned on outdoor faucets to flood the area. The fire burned the kennel's fence, giving dogs an escape route and CPR reported that many dogs were found and taken to nearby shelters.
Jedi was one of three dogs who were unaccounted for, but a group of college-aged kids called Ellie Creasey, a student at the University of Colorado Boulder and a Dog Tag employee, and informed her all three were inside or near the kennel. However, a dog wouldn't come near the group and by the time the Weingardens got to Dog Tag, he was gone.
Fortunately, a driver passing by confirmed he saw a dog that looked like Jedi near a nearby Costco. When the family made it to the parking lot, they found Jedi. His eyes were clogged with soot and he was shivering, but the family told CPR he jumped into the car when they opened the door.
While some have had happy endings, others are still struggling to find their lost pets two weeks after the fire ripped through the area. To help aid the search, David Thron of the Animal Survival and Safety Emergency Response Team (ASSERT) is using drone technology to try to locate some of the lost animals, Denver news station KMGH reported.
Pet owners are able to put a pin on a public online map to show where pets went missing. Then, Thron uses his drone and infrared technology to try to spot the animals through their heat signatures. Once they have the GPS coordinates of the animal, they can go to the area to hand capture the animal or set up a trap.
"Being able to return the animals back to the owner gives them a sign of hope—that no, not all is lost," Thron told KMGH. "Just being able to rescue the animals themselves and see the animals be saved is rewarding. "