11 Hot Summer Home Upgrades to Keep Cool
Sweltering temperatures, even in traditionally moderate climates in the United States, have prompted many to look for summer upgrades to help you stay cool. Consider some of the Amazon top-rated products here to keep you chill this summer. Prices may fluctuate over time as products go on sale.
Jozo Outdoor Sprinkler Water Toys for Kids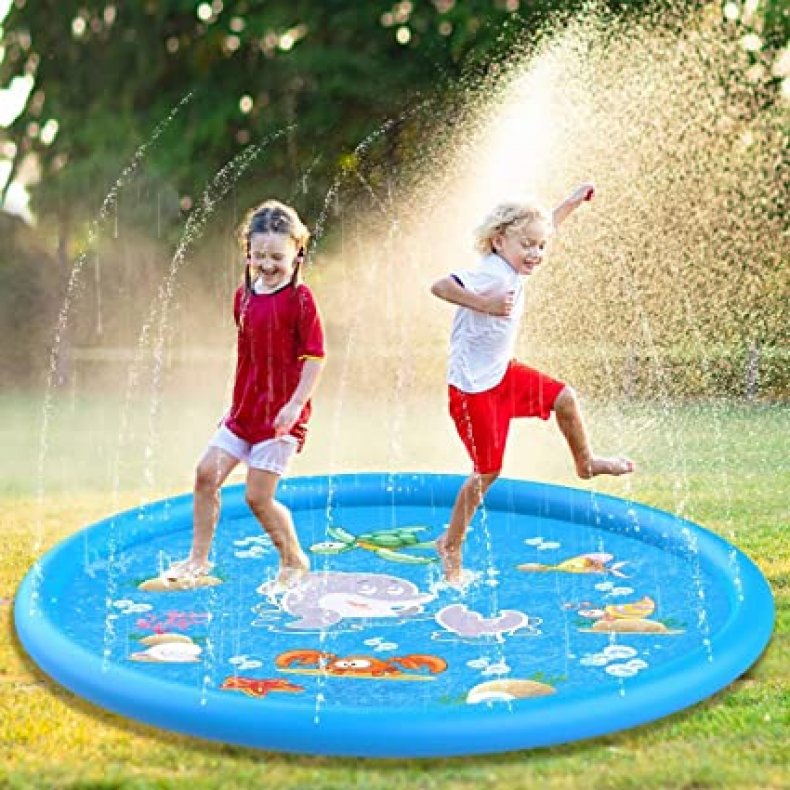 The Jozo Outdoor Sprinkler Water Toys is one of the best ways to keep your toddlers and young kids happy and cool during soaring summer temperatures. Kids can jump around the 68-inch splash pad as water rains down on them, supplied from the hose you connect. You adjust the height, pressure and direction of the sprinkling water that lands on the cartoon sea life images that decorate the bottom of the pad, which also converts into a shallow pool.
"This sprinkler is a very efficient way to keep the children busy and having fun under the sun," wrote one Amazon reviewer. "The set up is crazy easy and the water goes really up high, they will play there for hours and get a really good amount of exercise and vitamin D!"
O2Cool Deluxe Misting Personal Fan

Summer heat won't keep you from the farmers' market, festival or outdoor sporting event if you take the O2Cool Deluxe Misting Personal Fan. You just fill the reservoir with water and ice, and power on the fan when you feel the need. When its reservoir is full, the one-speed motor can cast more than 1,000 cool mists over your face, neck and body. You choose either a thumb-activated or battery-powered pump trigger in a variety of colors. All the fans feature a comfort grip that makes it easy to take just about anywhere."
"This fan was definitely a lifesaver in the Florida summer heat," wrote one Amazon reviewer. "We had multiple families approach us to ask if we bought it at the park. We saw a similar model for sale in one of the gift shops, but it was going for more than twice what we paid on Amazon."
Summer Waves Inflatable Above Ground Pool with Filter Pump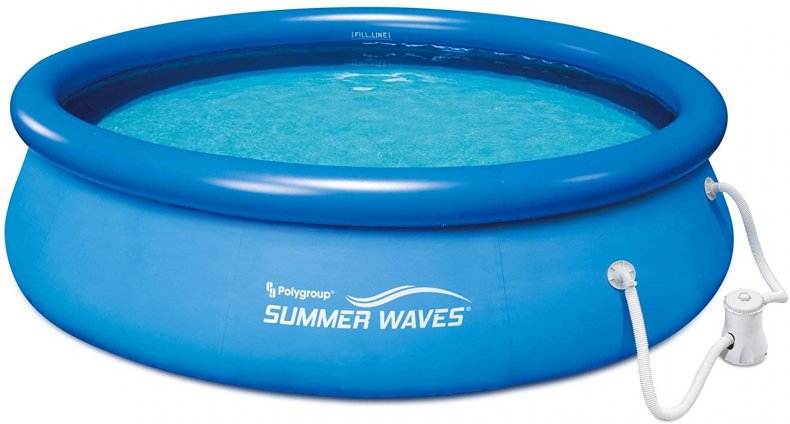 Even if you want to buy a pricey in-ground pool, you'll likely find months-long waitlists for installation. Don't wait. Quickly set up the Summer Waves Above Ground Pool with Filter Pump and jump into the refreshingly cool water. This pool measures 10 feet by 10 feet by 2.5 feet. You fill it to 80 percent capacity, or about 1,052 gallons of water. It's made from triple-layer polylaminate PVC with a polyester inner mesh sidewall. The pool comes with a cartridge filter pump to keep water fresh.
"This pool was very easy to assemble and plus it comes with a pump," wrote one Amazon reviewer. "This is day two with my girls in the pool and they have been playing for hours!"
Midea U Inverter Window Air Conditioner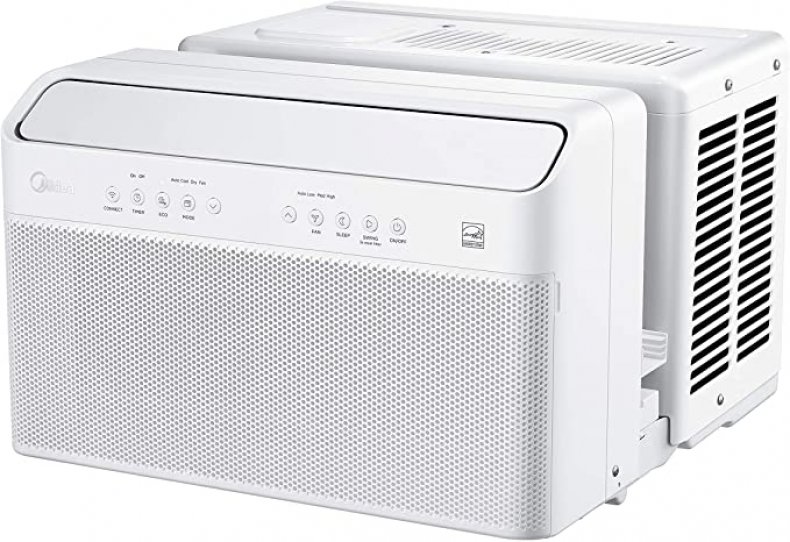 You are mistaken if you think the Midea U Inverter Window Air Conditioner is just like all the others you've seen through the years. Not only is this energy savings (35 percent), extremely quiet (nine times quieter than some competitors') and Alexa and remote operational, but it has long-distance airflow up to 20 feet. Plus, it's compact, weighing 67.9 pounds and measuring 21.97 inches by 19.17 inches by 13.46 inches. The design keeps your view relatively unobstructed and even allows you to open the window.
"It's gorgeous. I've never had an AC unit that looked like an Apple product," wrote one Amazon reviewer. "Two units effectively cool the main floor of our home (750ft)."
Elite Gourmet Maxi-Matic and HyperChiller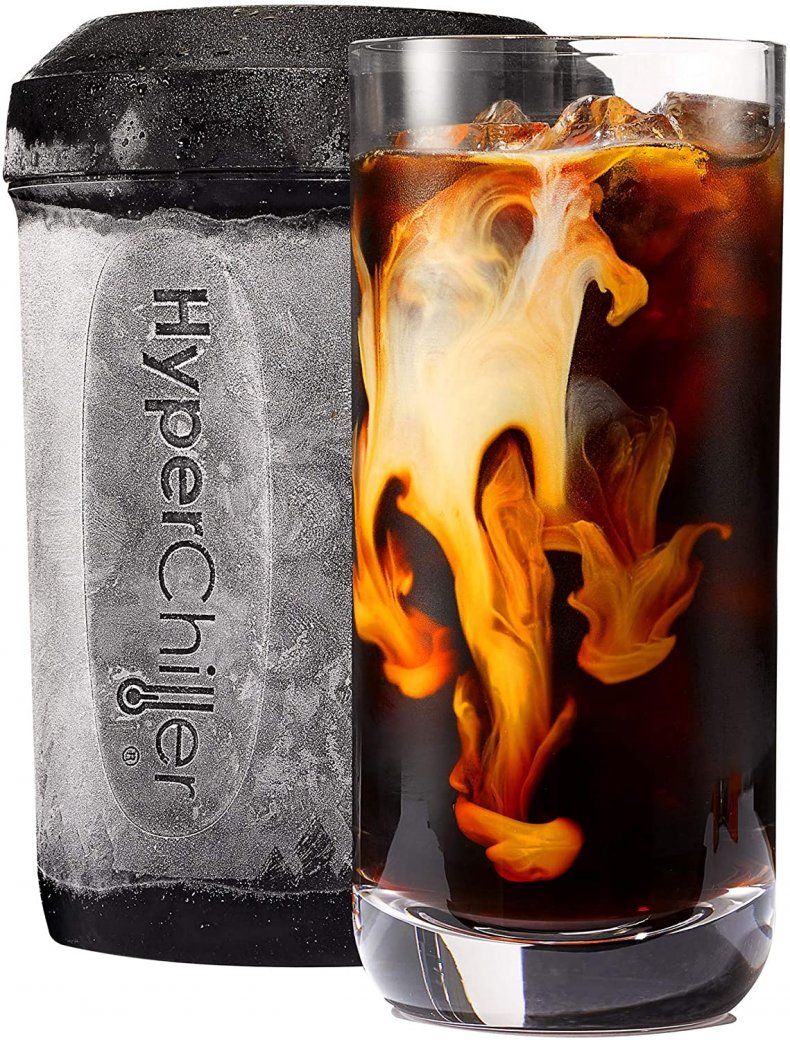 It's the rare person who hasn't reached for their favorite cold beverage, only to find they forgot to chill it. You just fill the Elite Gourmet Maxi-Matic and HyperChiller with water and place it in the freezer. When you realize you need to chill soda, iced coffee, adult beverages and more, just take the chiller out of the freezer and pour the liquid into it. The HyperChiller is 4.25 inches by 4.25 inches by 6.75 inches, so it fits in about any coffee maker. Use it and in about 60 seconds, you have 12.5 ounces of a cold beverage.
"Super excited about this purchase weeks later after using it consistently nearly every day," wrote one Amazon reviewer. "It's so simple to use and it does a fantastic job in cooling down a beverage."
Manba Ice Shaver and Snow Cone Machine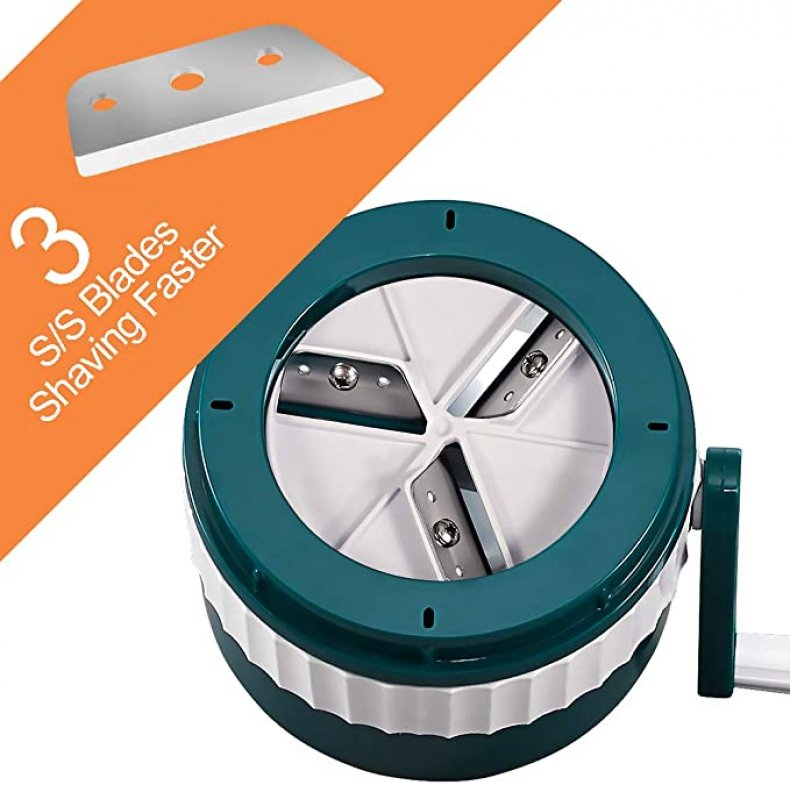 There are reasons kids and plenty of adults still run out of the house when they hear the music playing from an ice cream truck––most people think there's almost nothing better than eating a snow cone, ice cream cone or another chilly dessert. The Manba Ice Shaver and Snow Cone Machine put snow cones, slushies, margaritas and other ice- cold treats at your fingertips. There are three 18/8 stainless steel blades on this 7.28 inch by 5.1 inch by 7.87 inch machine, which you manually operate so you can use it anywhere. An ice cube tray is included.
"The end product is amazing! My son can't have enough of it! The amount of shaved ice you get is also surprising," wrote one Amazon reviewer. "Four cubes of ice made a full bowl!"
Frogg Toggs Chilly Pad Instant Cooling Towel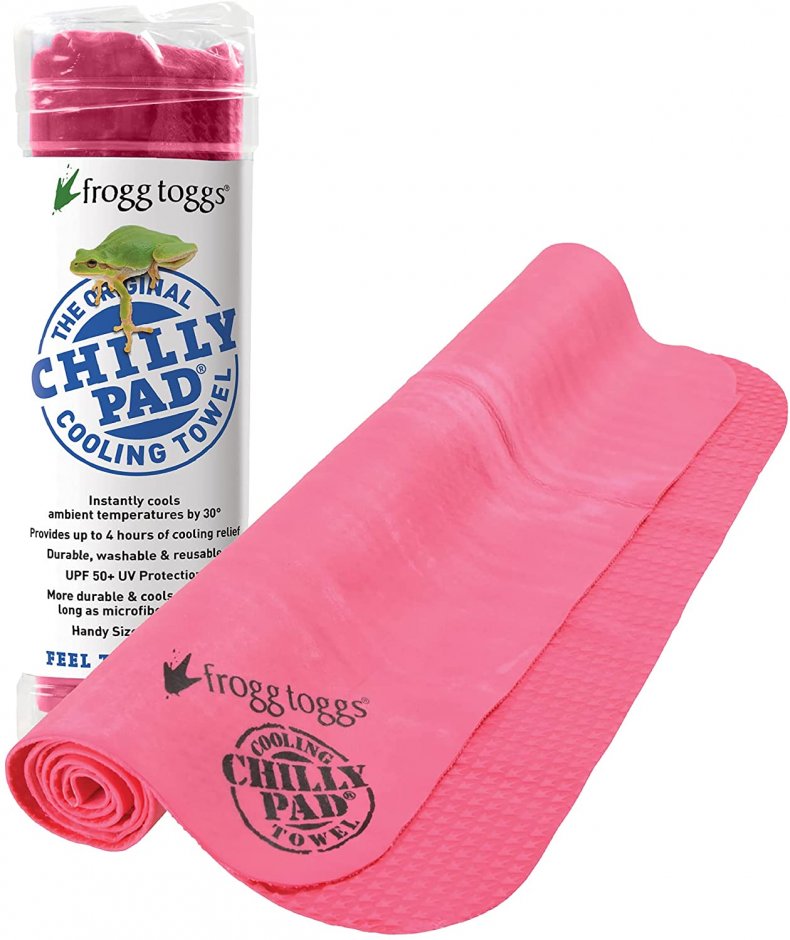 You've probably seen plenty of people using cooling towels, but the top-of-the-line is the Frogg Toggs Chilly Pad Cooling Towels. It's made from a hyper-evaporative material that keeps water in but remains dry when you touch it. All you do is wet the towel, wring it out and put it on your neck or another body part. It will begin cooling within a few minutes. Don't put it under your clothes, though. It needs the air to cool. It's available in nine colors.
"I don't know how we ever made it through a summer without these," said one Amazon reviewer. "We went to Disneyworld at the end of May, and it was already hot! These Chilly Pads kept us comfortable."
Dreo 42" Tower Fan With Remote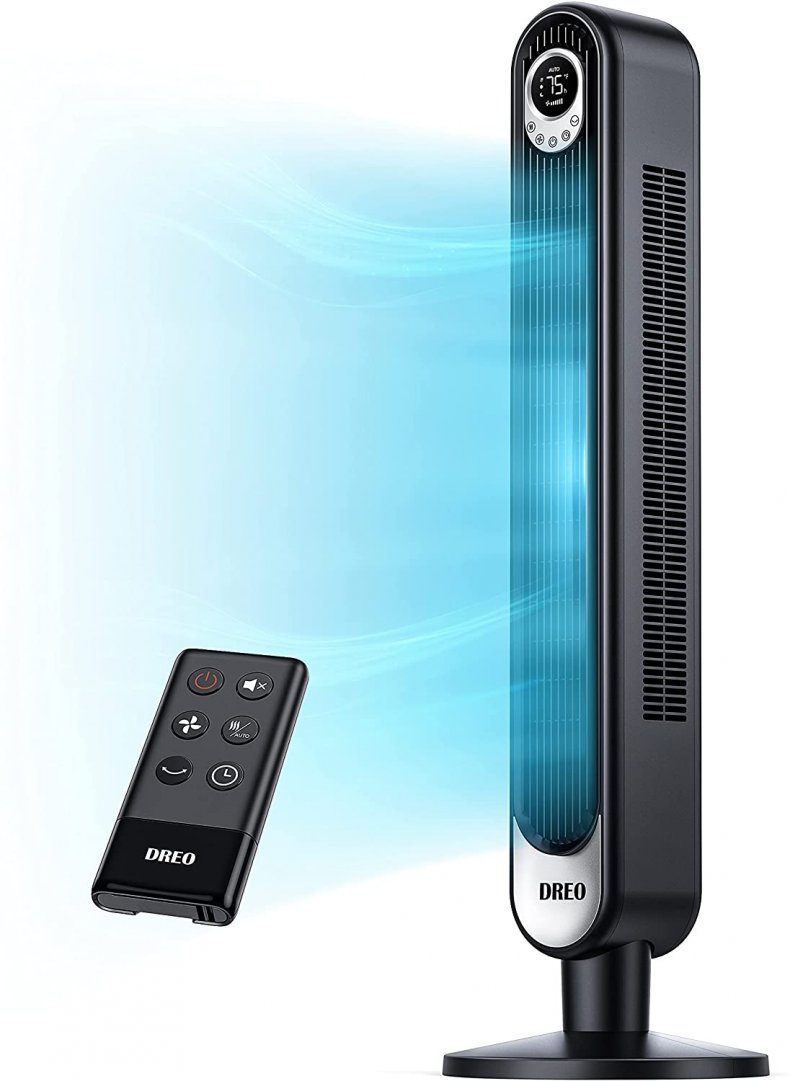 Whether you are inside or outside, this tower fan with six speeds and three modes is bound to keep you cool. The Dreo 42" Tower Fan with Remote provides a velocity of 24 feet per second for a cooling breeze in a wide area. There's even an auto mode that adapts the velocity of the fan depending on the temperature of the area. There's a clear LED display on this fan, which measures 41.73 inches by 13 inches by 13 inches, so you can track the room temperature, speed, mode and timer.
"Get this...when I first turned it on, it was so quiet that I wondered if I had even turned it on," said one Amazon reviewer. "And then, sitting more than fifteen feet away, came the most refreshing breeze."
Nicetown Microfiber Noise Reducing Thermal Insulated Window Curtains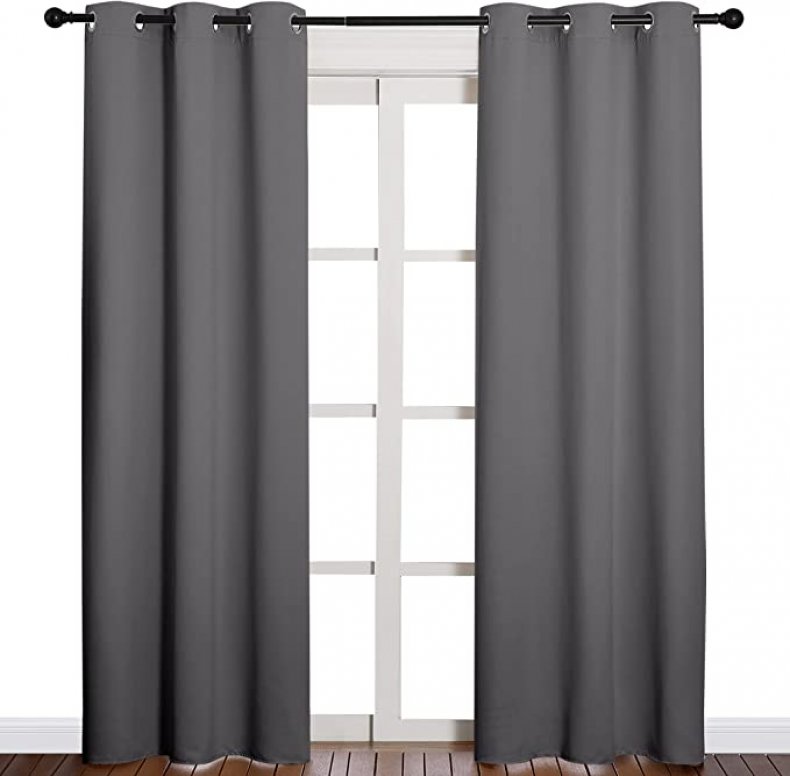 One of the best things about thermal curtains and drapes is that they keep both summer heat and winter cold out of your home. Nicetown Noise Reducing Thermal Insulated Curtains fit easily over standard 1.6-inch inner diameter curtain rods. They're also thread-trimmed and wrinkle-free. That means as soon as these drapes arrive you can hang them up and know they'll look great. The same high-quality polyester fabric is used on both sides for a sophisticated look. These microfiber curtains are available in 10 different sizes and 26 different colors.
"We have east-facing windows and the sun heats up our house in the afternoon/evening.," wrote one Amazon reviewer. "These have been excellent for keeping our dining room dark and cool!"
Coolaroo Exterior Roller Shade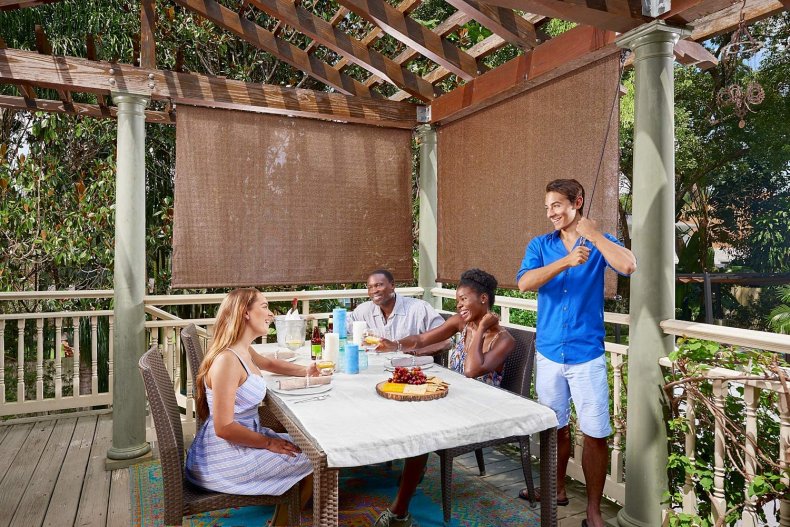 It's tough to enjoy summer when the sun makes temperatures skyrocket. The Coolaroo Exterior Roller Shade with 90 percent UV protection is created from polypropylene, a breathable fabric. It blocks up to 90 percent of UV rays and lowers energy costs by an estimated 40 percent. Plus, the weather-resistant fabric won't fade or collect mold or mildew. It's available in a 6 foot by 8 foot size and in seven other sizes and seven colors.
"The Coolaroo Exterior Cordless Roller Shade changed my life forever in less than one hour," wrote one Amazon reviewer. "This is a money and lifesaver."
Luxear Arc-Chill Cooling Pillowcases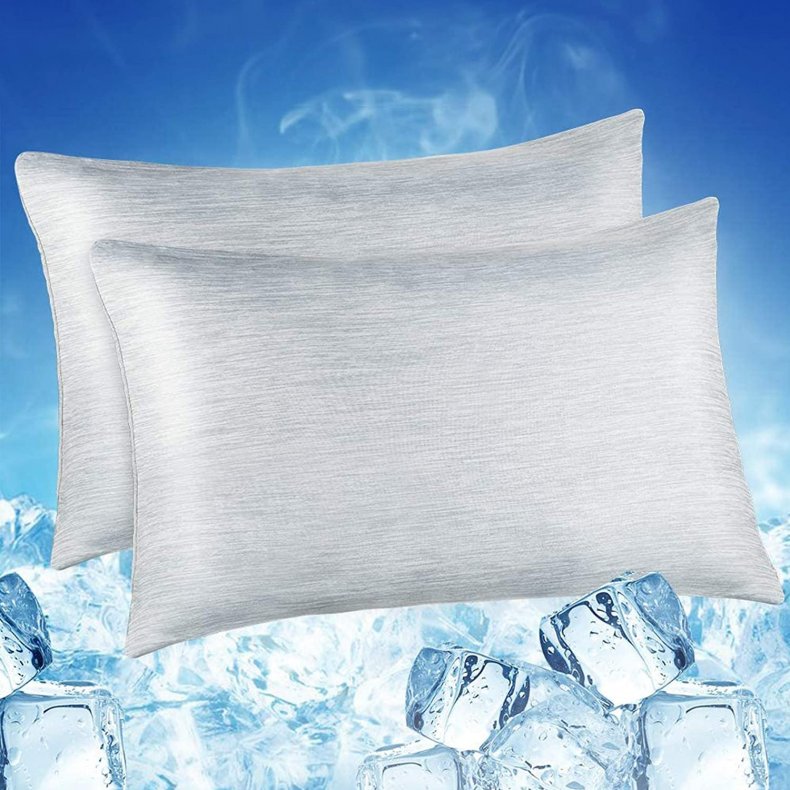 Stay cool at night when you use the Luxear Arc-Chill Cooling Pillowcases. These pillowcases come in a 2-pack and are made of Japanese Arc-Chill cooling fabric that is 80 percent mica nylon with 20 percent polyethylene on the top. The reverse side is made of 100 percent natural breathable cotton. These pillowcases are machine washable and quick drying. They also have a hidden zipper that protects the pillow. They are available in standard (20 inches by 26 inches) and queen (20 inches by 30 inches) and six colors.
"In short, these pillowcases truly do a great job keeping you cool at night," wrote one Amazon reviewer. "I don't know how it works, but it does."
Newsweek may earn a commission from links on this page, but we only recommend products we back. We participate in various affiliate marketing programs, which means we may get paid commissions on editorially chosen products purchased through our links to retailer sites.