11 Important Things You Need to Winterize Your Home Right Now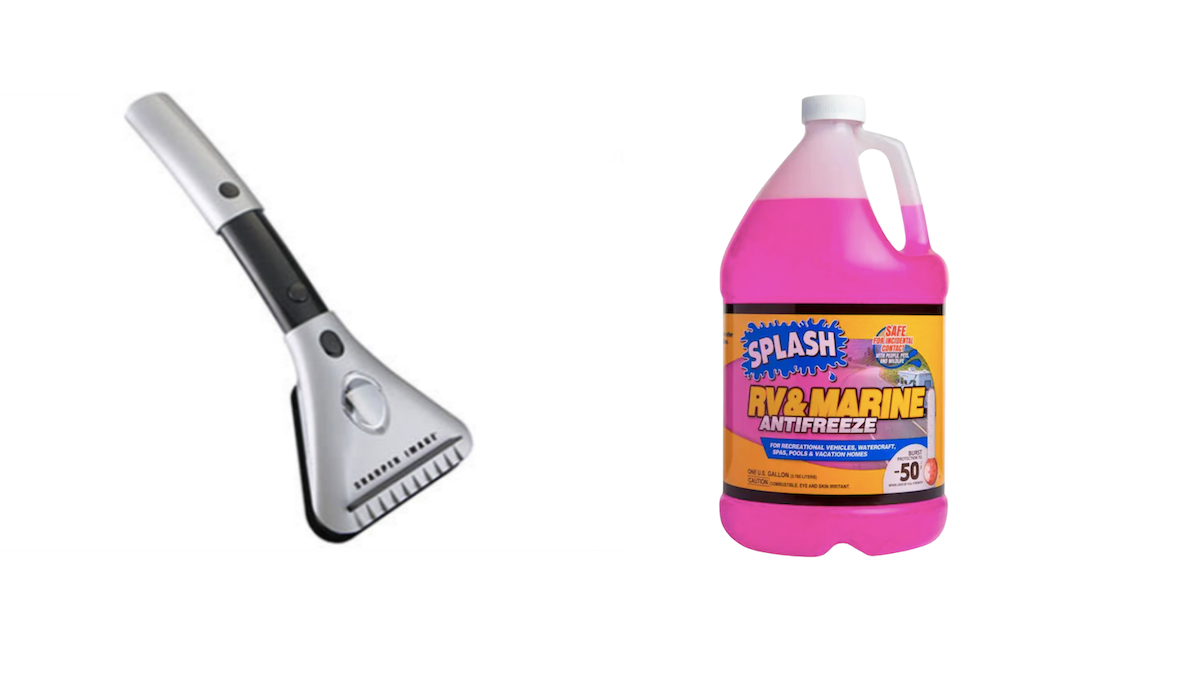 Winter is coming! Preparing your home and yard for the upcoming colder season—also known as winterizing—is essential to caring for and maintaining your home. It reduces the likelihood of pipes freezing, protects plants from harsh temperatures and properly insulates any drafty areas.
According to Thumbtack—the modern home management platform—the top winterizing projects that you shouldn't ignore are those providing maintenance to water supply and pipes, prepping for snow and ice and servicing your fireplace (hiring a chimney sweep if it's a real wood fireplace or checking the gauge if it's gas).
As if you needed another reason to winterize, the repercussions of not winterizing can be costly. Thumbtack says that a typical frozen pipe repair costs $200 and anywhere from $400 to $1,500 for a burst pipe. And if you must replace the main water line? Well, then that cost jumps up to $2,000 to $3,000.
Keep reading for everything you need to winterize your home. As always, the prices listed may fluctuate over time.
11 Things You Need to Winterize Your Home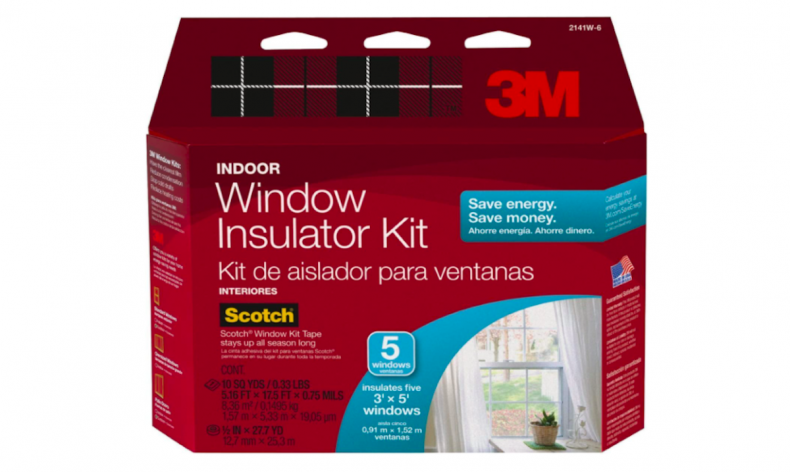 If windows aren't properly insulated, you could be experiencing a draft or, worse, losing heat through the window (which affects your electric bill). The Indoor Window Insulator Kit insulates 10 windows, each measuring 3 feet by 5 feet and, once adhered, may lower your heating costs and save energy. It's easy to apply, too—it shrinks tight, is wrinkle-free and appears clear on glass. One Amazon.com reviewer wrote, "Works great. Used another brand from Home Depot last year and it was terrible, didn't stick at all. This stuff is much easier to work with. I mean, all window kits of this nature are a real pain to apply, don't get me wrong... This one just seems to be much less painful to deal with than others."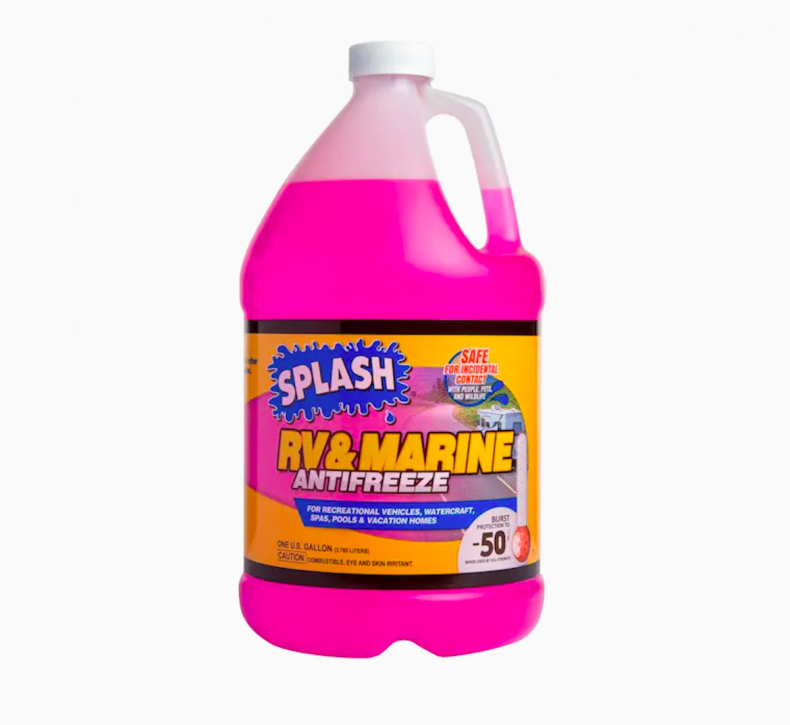 Antifreeze is a critical ingredient in your winterizing checklist. You can use it on everything from unused pipes (in a vacation home), recreational vehicles, boats, campers, hot tubs and pools. Splash RV and Marine Antifreeze is specifically formulated to protect pipes from bursting from temperatures as low as -50 degrees Fahrenheit. One Lowes.com reviewer wrote, "Wonderful item... Use in drains, toilets during the winter to insure [sic] that pipes don't freeze. Shut off water, drain all pipes in the cabin and pour this product in drains and toilets. Excellent Item. Use it every year."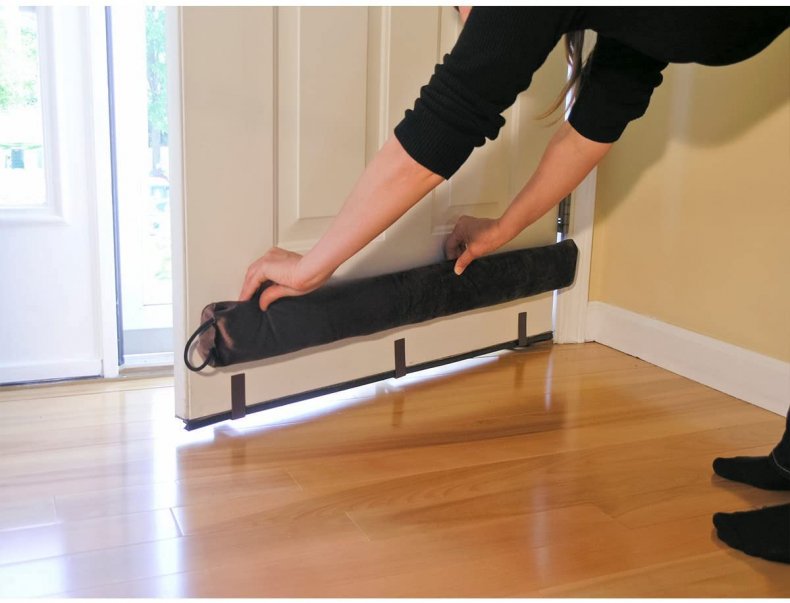 Just as the windows need proper sealing, doors also require effective insulation, and that's exactly what the Evelots Door Draft Stopper can provide. Weather-resistant and easy to clip-on, the Evelots Door Draft Stopper blocks noise, odor and, of course, the draft from outside. It fits hardwood and fiberglass doors up to 36 inches and even moves with the door so that you don't have to keep bending down to adjust it. And even better, when it's not in use, it stores neatly by hanging off the door handle. One Amazon.com reviewer wrote, "Blocks cold air under the doors and is able to adjust to different heights. I would buy again."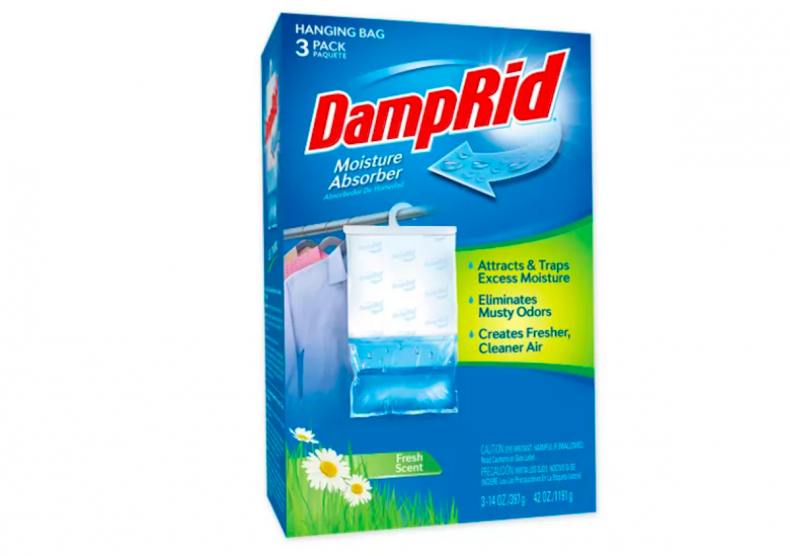 Available in a pack of three, the DampRid Hanging Moisture Absorber in Fresh Scent is a disposable packet that unfolds and hangs, absorbing up any excess water as well as unpleasant musty odors. You'll want to utilize the DampRid's help in the basement, shed or vacation home. You can also hang them in bathrooms, lockers, RVs, boats, cars, campers and more. You'll know it's working when you see just how much liquid fills up the bag; and when all of those white pellets are dissolved? Well, that means DampRid worked its magic, and it's time to dispose of the freshener and replace it with a new one. With a 4.8-star rating on BedBathandBeyond.com, one reviewer wrote, "I have used these hanging bags for many years. I recommended them recently to a friend who recently looked at the items on the upper shelves of her closet. Expensive boots, handbags etc. were covered with mold, unable to be salvaged."
Buy at Bed Bath & Beyond for $9.99.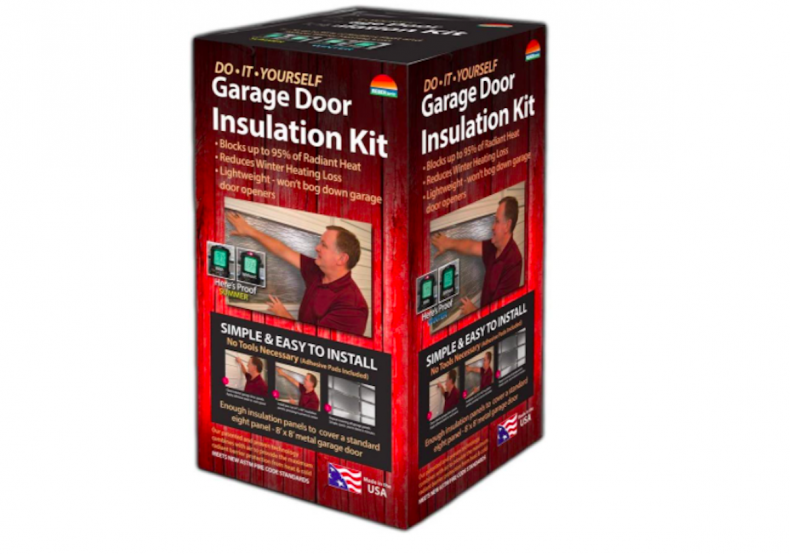 Another spot in your home worth insulating? The garage! The Reach Barrier 3009 Garage Door Insulation Kit has more than 1,800 reviews on Amazon.com and a 4.3-star rating—and for a good reason. The kit includes eight panels with reflective insulation and bubble barrier technology that blocks up to 95 percent of radiant heat, permanent bond adhesive tape, a door cleaner sponge and, of course, instructions. There's no maintenance necessary and no special tools needed while installing. The best part? Properly insulating the garage will save you money and conserve energy—a true win-win. In fact, one Amazon.com reviewer wrote, "I have no idea why we didn't do this sooner. On our east facing garage door it makes a world of difference. Also, because it's so lightweight, there is no noticeable additional strain on our aging garage door motor/spring."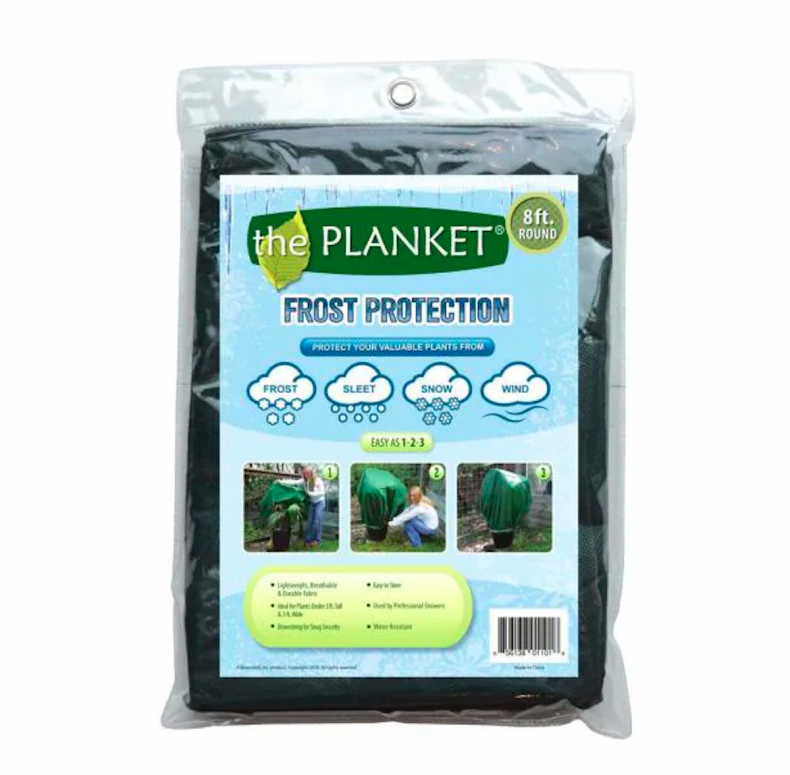 The Planket Frost Protection Plant Cover 8-foot Round is a lightweight but strong blanket that covers and protects the ground and plants from frost and freezes. It's easy to assemble as it just effortlessly envelopes around plants up to 3 feet tall and 3 feet wide. The Planket works on everything from ground-covered plants to hanging plant baskets, protecting them from cold temperatures, so they don't die off from frost. One HomeDepot.com reviewer wrote, "I bought this cover for a 4ft hibiscus that I was having difficulty wrapping with a blanket. The round cover was easy to use and to attach to the ground with staples (bought separately). It is light and so didn't damage the hibiscus as a heavy blanket would."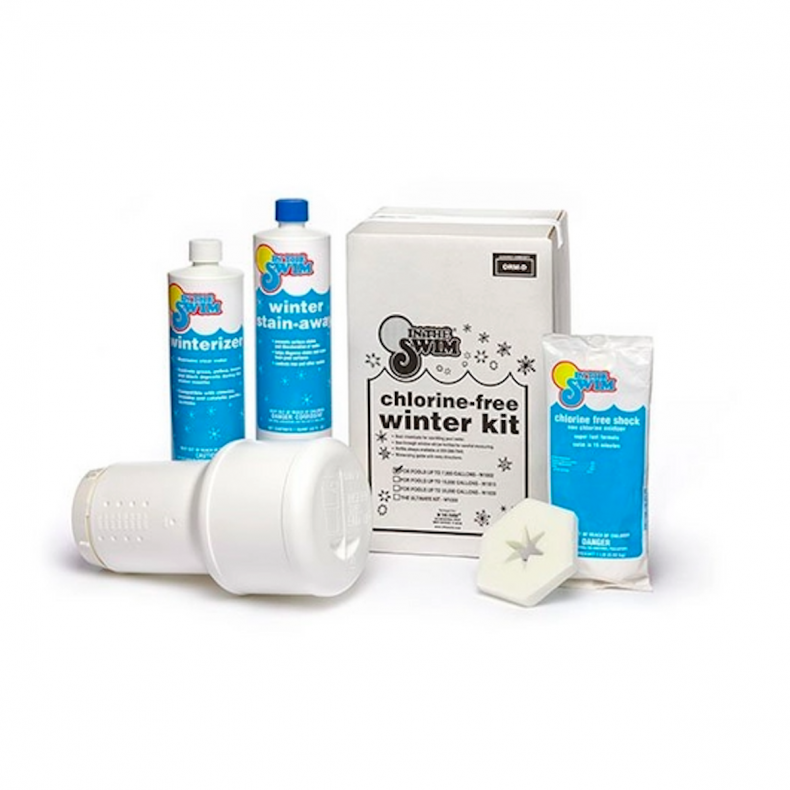 Pools have to be winterized, too! The Pool Chemical Winterizing Kit from In the Swim has everything you need to prepare your pool for wintertime. The kit includes chlorine-free shock, time-release winter floater, Winter Stain Away, winterizer and Winter Sorb—all of which will never stain or bleach vinyl or plaster pools. The kit is even pre-measured for your specific pool size! Just make sure to clean the pool water first, balance it and close the pool with the temperature as close as possible to below 65 degrees. With a 4.5-star rating on InTheSwim.com, one reviewer wrote, "Been winterizing pools for 30+ years. Used this kit last season and the results were well beyond my expectations."
Buy at In the Swim from $23.99.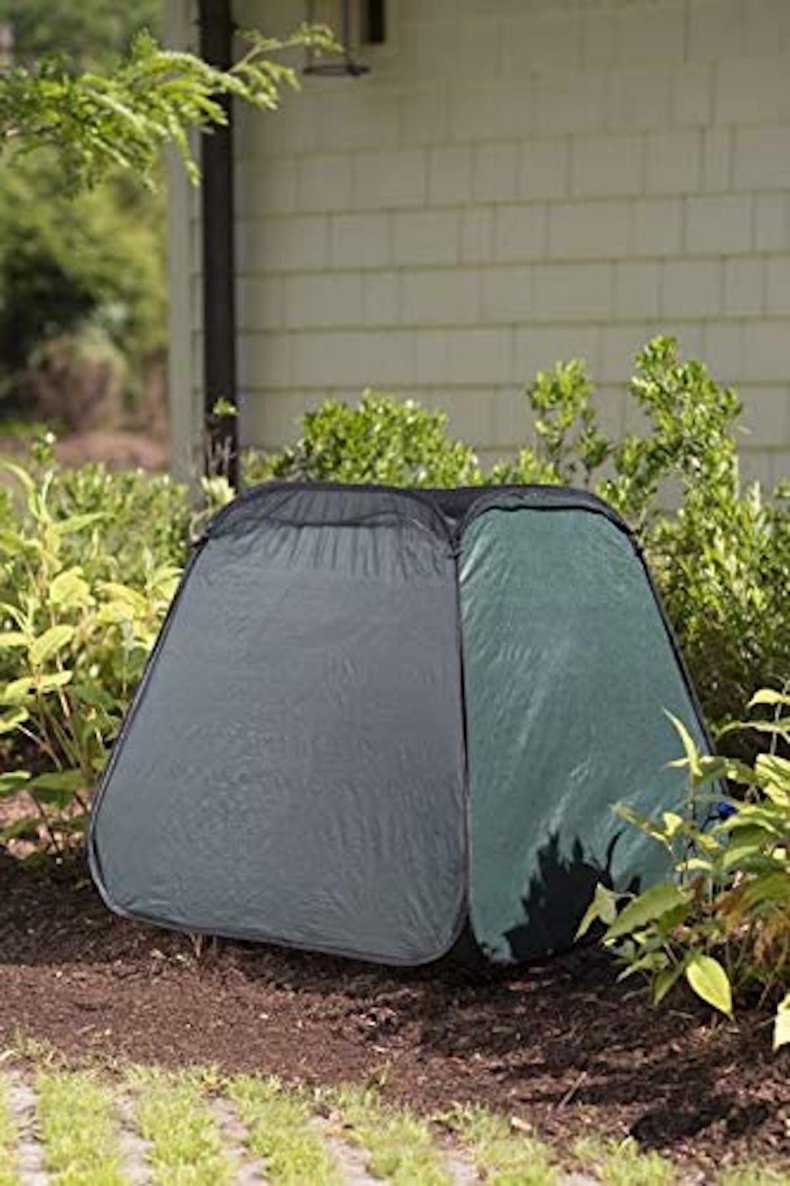 Another way to cover plants is with the Pop-Up Plant Protector—no cinching around the plant is necessary. The Pop-Up Plant Protector, which comes in sizes large and extra-large, shields plays from the elements by popping up around it, much like a camping tent. Have a particularly tall plant or shrub? These protectors can even be stacked up to 48 inches high. The ease of assembly here is really what catches most gardeners' eyes when preparing to winterize. One Amazon.com reviewer wrote, "Protects and beautifies. I have seven of these. I use them to cover my succulent garden when it is below 36 degrees here in northeast Georgia. They do the trick and look much better than sheets and towels draped everywhere!"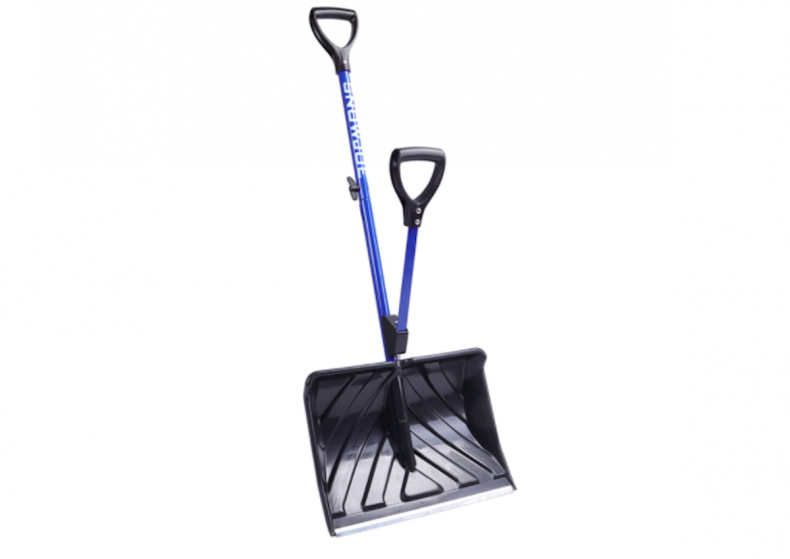 Unfortunately for many of us on the East Coast and in the Midwest, snow removal is a big part of winterizing—and winter in general. Big thumbs down, but anyway, it's a part of where we live! Luckily, the Snow Joe Shovelution Strain-Reducing Snow Shovel takes the pain—at least the physical kind—out of shoveling snow. With a 4.5-star rating and impressively more than 17,000 reviews on Amazon.com, people seriously love this snow shovel more than any other. It's made with a durable, impact-resistant blade, a spring-assist handle designed to reduce strain and improve posture by reducing your need to bend as you shovel. One Amazon.com reviewer wrote, "These bad boys are a TOTAL back saver! I've ordered five of them... I have a crew of four up on the roof of our motel clearing off over 3' of snow (on a 300 ft. run of roof!!) and THEY love them too. I've shoveled several hundred pounds of the white stuff myself, and I gotta tell ya, I will NEVER use a 'regular' snow shovel again!"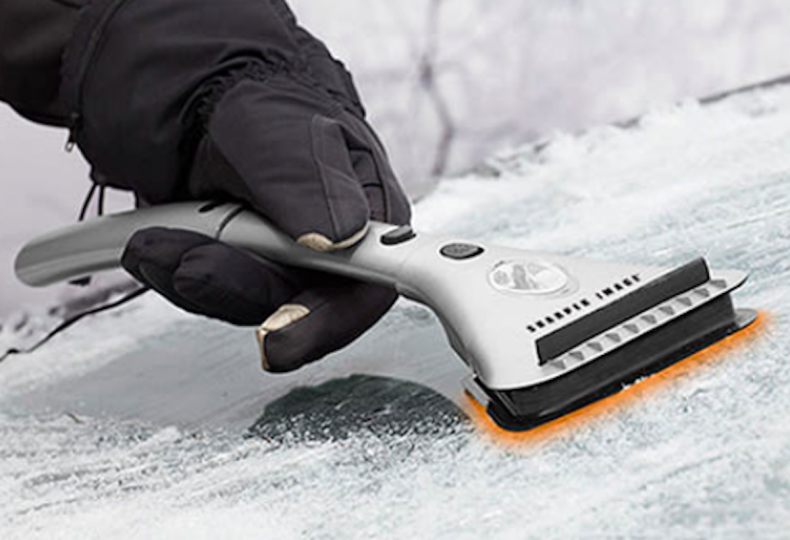 The Heated Ice Scraper is a saving grace! It plugs into your car's cigarette lighter and features an extra-long 11.5-foot cord and an extendable handle so that you can reach the front, side and rear windows to scrape off your car. It even comes with a built-in squeegee and LED work light so you can comfortably use it even when it's dark out. By heating up to 392 degrees Fahrenheit, the Heated Ice Scraper melts ice and frost faster so that you can get on the go quicker.
Buy at Sharper Image for $49.99.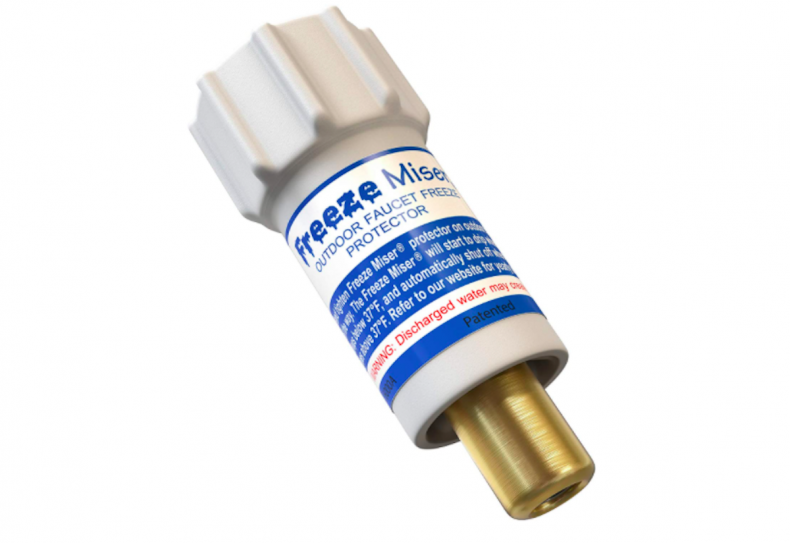 If you have outdoor faucets, it's vital to cover them up during the winter months. Freeze Miser Outdoor Faucet Freeze Protection prevents the pipes and faucets from freezing. Here's how it works: Freeze Miser releases a minimal amount of water to keep the faucet from freezing, much like the manual drip method of winterizing. The internal water temperature is controlled so that the water doesn't drip until it drops below 37 degrees Fahrenheit or 3 degrees Celcius, making for better protection. It has earned a 4.5-star rating on Amazon, comes with a two-year limited warranty and is made in the USA.
Newsweek may earn a commission from links on this page, but we only recommend products we back. We participate in various affiliate marketing programs, which means we may get paid commissions on editorially chosen products purchased through our links to retailer sites.