11 Lions Killed in Suspected Mass Poisoning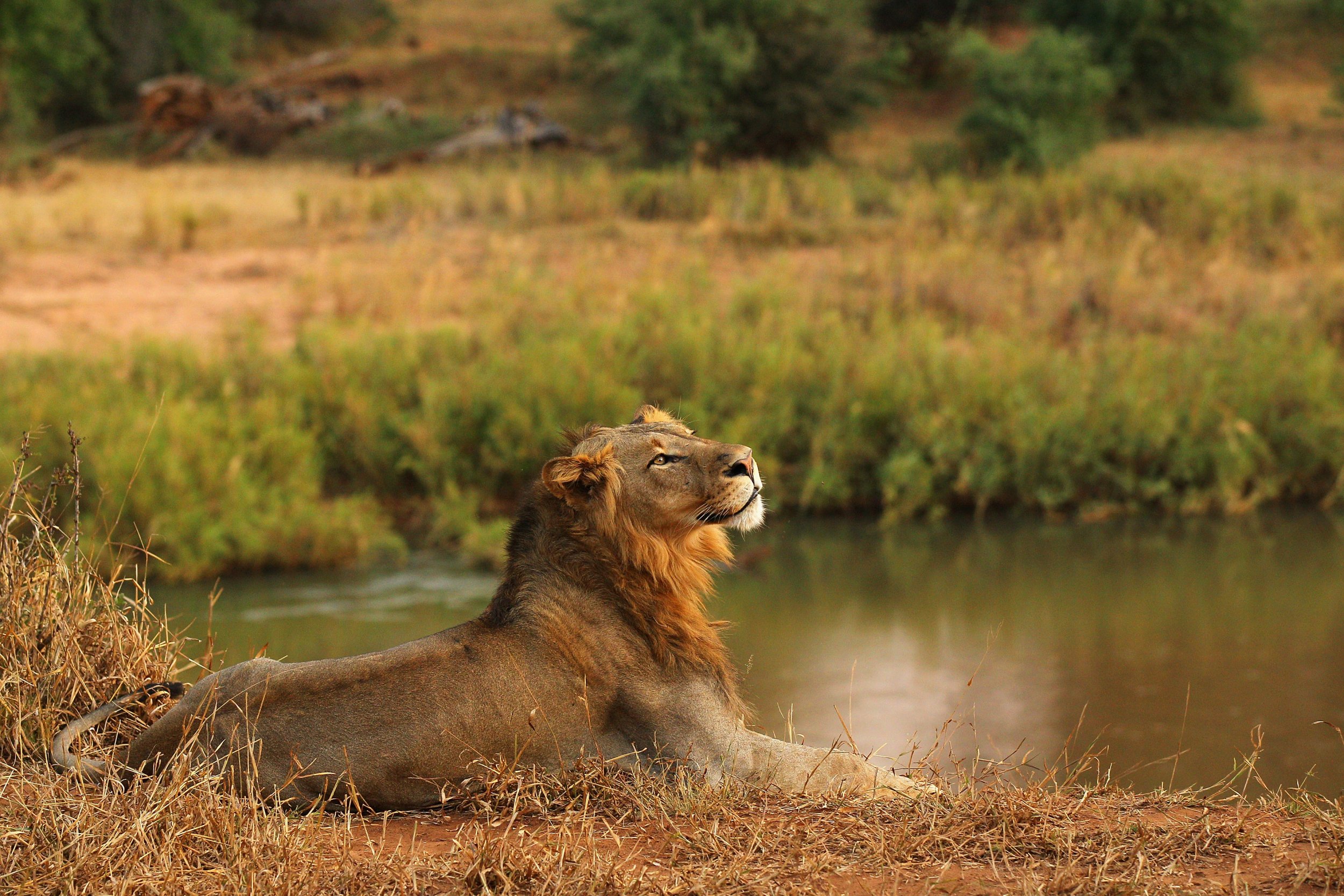 Eleven lions have been found dead in a national park in Uganda, in what authorities suspect was a targeted mass poisoning.
Ugandan officials say the lions were likely poisoned by landless herdsmen attempting to protect their cattle, Deutsche Welle​ reported.
The lions—three lionesses and eight cubs—were found dead at the Queen Elizabeth National Park in the west of the country. The Ugandan Wildlife Authority (UWA) said it is launching an investigation into the deaths to establish exactly what killed the animals, adding that herdsmen involvement is currently "only a suspicion."
UWA spokesman John Gesa told German news agency DPA: "Poisoning of the animals in the parks has been going on for a while. Cases of poisoning of wildlife, especially of big cats, are serious and are on the increase."
The landless herdsmen have regularly come into conflict with lions in East Africa. Heavily reliant on their cattle, these groups are willing to kill the predators to protect their herds.
In 2015, a group of lions was poisoned after its members killed two cattle in the Maasai Mara game reserve in Kenya. The lions belonged to the Marsh pride, which had featured on the BBC's Big Cat Diary series. At least two died. In Uganda between 2006 and 2010, at least 20 lions were killed in poisonings blamed on local herdsmen, according to the The Guardian.
In its March report, the Tanzania-based Ruaha Carnivore Project (RCP) warned that targeting lions can have "extremely severe consequences," for other types of wildlife in East Africa, "particularly when poison is used." When one of its collared lions died after eating a poisoned cattle carcass, at least 75 endangered vultures were killed by the poison having fed on the lion's body. Five other lions also died on this occasion, RCP said.
The Wildlife Conservation Society (WCS) in Uganda said that before this poisoning, Uganda was home to around 400 lions. The organization noted that conflict with pastoralists is one of the main threats facing lions in Queen Elizabeth National Park.
Queen Elizabeth National Park is home to around 100 kinds of mammals and over 600 species of bird. Some of the park's most impressive residents include buffalo, waterbuck, leopards, hyena and elephants. The park's lions are known for their ability to climb trees; not a behaviour commonly observed in the species.
The big cats are a huge tourist draw. A WCS investigation found that each lion in Queen Elizabeth National Park generated roughly $13,500 per year for Uganda's economy. Tourism is a huge economic driver for the country, contributing heavily to employment, foreign investment and foreign exchange reserves. In 2016, around 246,000 people visited the country's national parks.