As 11 Omicron Cases Reported in Beijing, China Limits Access to Olympic Torch Relay
Local organizers for the 2022 Winter Olympic Games are limiting the torch relay to three days, citing COVID-19 concerns.
According to officials, the relay will run from February 2 to 4 and the flame will be displayed in enclosed areas considered "safe and controllable."
Yang Haibin, Beijing's deputy sports director, said that safety was the "top priority" amid the pandemic.
Xu Zhijun, deputy head of the organizing committee, said torch rally participants would be carefully monitored starting two weeks before the events formally begin.
Although the number of new COVID cases has dropped in China to 11, since the Omicron variant was first detected on January 15, millions of people outside Beijing are in lockdown as part of China's "zero-tolerance" strategy to handle the pandemic.
The International Olympic Committee released an official playbook, which athletes, coaches, press, family and spectators attending the games must follow.
To help minimize the spread of the coronavirus, the Chinese government will require everyone associated with the games to stay in a bubble known as "the closed-loop," limiting their contact with the public. Once insider the loop, people can only go to designated hotels and travel on Beijing Olympic Committee–controlled transportation. Only select spectators will be allowed to attend the events.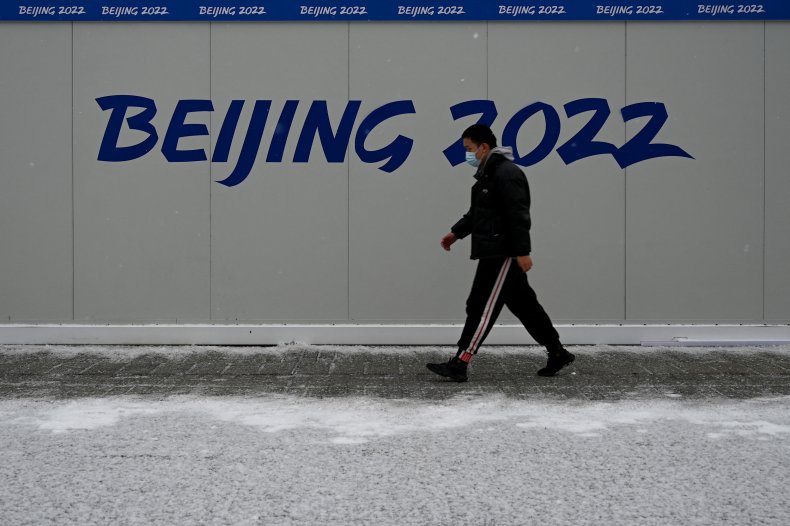 According to the Playbook, everyone entering China must submit vaccination proof or quarantine for 21 days and agree to daily testing.
Should someone test positive, they will go to a hospital or isolation facility in a dedicated vehicle. The playbook states that they will have meals three times a day, clothes, fresh air and mental health support. However, they must have two negative COVID-19 tests taken within 24 hours that are before they can be discharged.
However, some outlets and journalists believe these new restrictions are China's excuse to exert control.
"It's naïve to think the pandemic hasn't played right into China's hands," said Christine Brennan, a USA Today sports columnist told The Washington Post. "They would have wanted to control us, anyway. This just gives them another excuse. China will be China."
In addition, NBC officials said it would not send media members to China. Instead, they would call the games from home.
The Associated Press reported the organizing committee threatened athletes with "certain punishments" if they say anything that could offend the host country. Several delegations even urged athletes and journalists to use burner phones while abroad in case their devices become subject to tracking software.
Several countries, including the United States, Britain and their allies, protested the Communist Party regime's human rights abuses, saying they would not send dignitaries to the games.
The games start a few days after China's biggest annual celebration, the Lunar New Year. However, 2022 marks the second year the government advised their citizens against traveling to their hometowns, custom during this holiday.