11 Products That Will Make Your Life Instantly Easier
It's the little things in life, as in the little things that make your life easier. We're not talking about anything specific—just the general category of products that are oh so convenient. You can't live without them. Now, whether that's a kitchen gadget that makes squeezing fruit or chopping veggies a cinch or a voice-enabled technological device, we can all benefit from what's convenient and effortless.
11 Products That Make Your Life Easier
Keep reading for 11 products that make your day-to-day life just a tad easier. As always, the prices listed may fluctuate over time.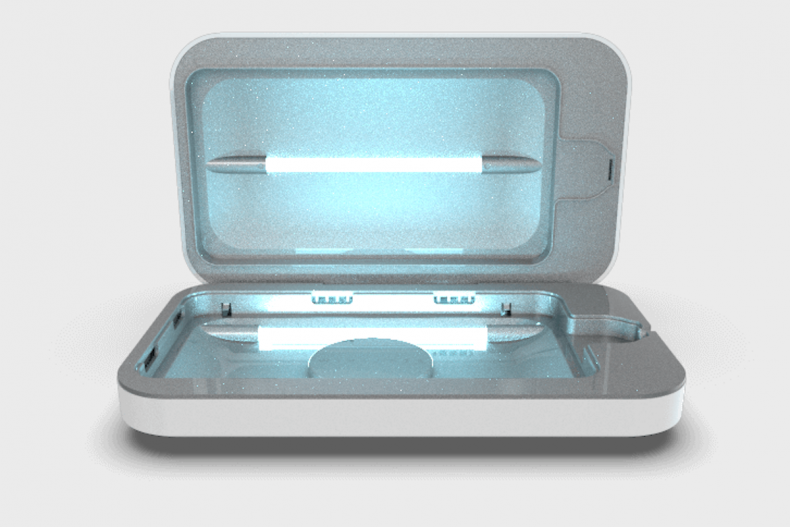 If you're skeptical of products that claim to "clean" your devices with UV technology, we totally get it. But hear us out: the PhoneSoap Wireless isn't like others of its kind in that in addition to ridding 99.99 percent of potential microbes stuck to your phone, it also wirelessly charges your smartphone too. Don't have wireless charge compatibility? No sweat! The PhoneSoap Wireless also features an extra USB-A port charge for phones that still do that whole wire thing.
Anyway, back to the whole "eliminating germs" part: The PhoneSoap Wireless runs a 10-minute cycle while your device is inside, during which its built-in UV-C light destroys nucleic acids and breaks apart the DNA of bacteria. Without its DNA, the bacteria can't continue "living" or reproduce, so it simply dies off. Consider your phone sanitized!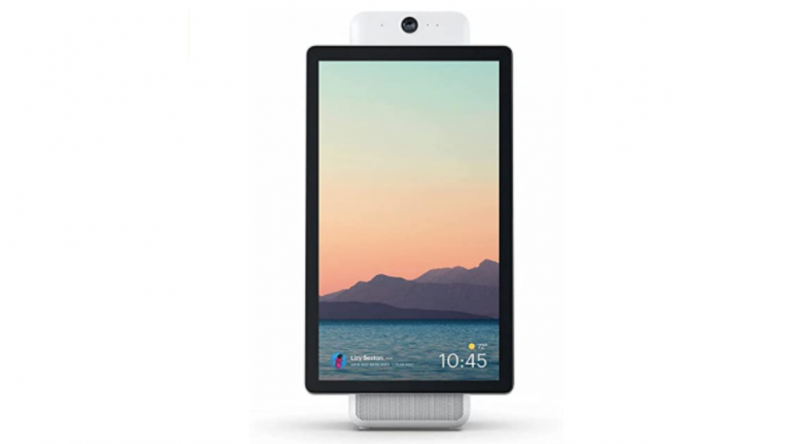 The Facebook Portal+ is so terribly underrated, so do yourself a favor and hop on the bandwagon. Here's a list of just a few of the things you can do with Portal: video call using Messenger, WhatsApp or Zoom, join or host a call of up to 50 people in Messenger Rooms, read along to children's stories featuring interactive music, animation and AR effects, listen to Spotify or Pandora, display photos from Instagram and Facebook like a smart photo frame and control your smart home with Alexa Built-In. With voice-controlled access to all these apps, features and more, you may just feel your life become instantly lighter and easier. After all, it's like an Alexa, but if she had a screen!
One Amazon.com reviewer wrote, "We got this for our 84 year old dad who wishes he could see and talk to his kids and grand kids more often. It's easy enough for him to use (he just clicks on the person he wants to call or even says, 'Hey Portal, call Mike') and the video and sound quality is EXCELLENT. The 'follow your face' feature is truly amazing and it makes it so easy for him to sit wherever he wants when talking with us."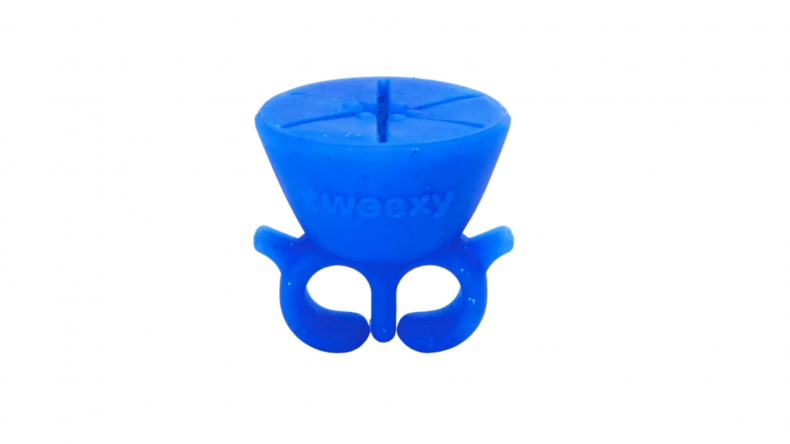 What if you could paint your nails in the comfort of your own home without absolutely destroying the nails on your dominant hand? That would mean a totally easier life! Right? And it'd be infinitely less expensive than going to the nail salon every other week. Meet the Tweexy Wearable Nail Polish Holder Ring. This ingenious invention makes it easier to hold the nail polish steady and fits any finger and bottle thanks to its stretchy silicone makeup. It makes for fewer spills, less mess and, dare we say, a better at-home manicure than ever before.
With 4.6 stars and nearly 18,000 reviews on Amazon.com, it's safe to say others agree, too. One Amazon.com reviewer wrote, "This item is genius! It works great when painting my nails. The seller sent an email giving some pointers for how to position polish with odd-shaped bottles. I'm glad they did because I generally use OPI and was having issues with the bottle staying in place."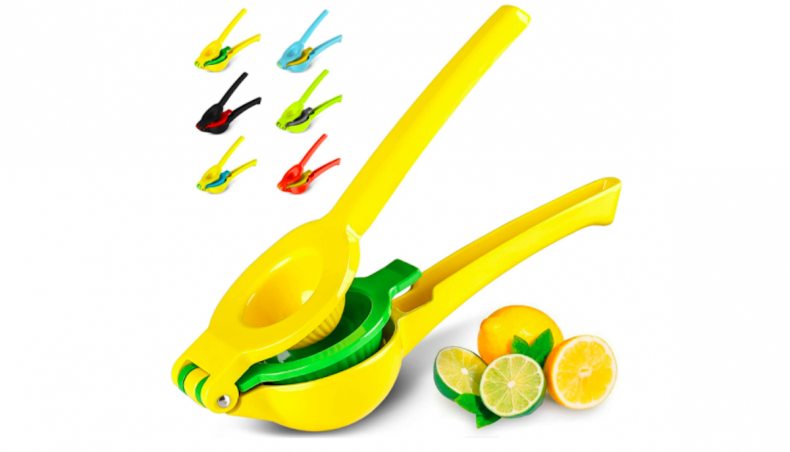 If you don't have the Zulay Metal 2-in-1 Lemon Lime Squeezer yet, what are you even doing? Are you telling us you still squeeze your limes/lemons by hand? Oh my goodness—you've got to be kidding. It's time to enter 2021 and score one of these life-changing bad-boys.
Outfitted with both a lemon-sized and lime-sized squeezer, this handy-dandy kitchen gadget does it all. And, whether you're making sangria, cooking fish or squeezing out citrus for lemonade, this is the game-changing kitchen tool that's going to make your life all the easier.
It's got an impressive 4.7-star rating and nearly 30,000 reviews on Amazon.com, with one reviewer writing, "For years, I've been squeezing lemons by hand, couldn't justify spending more on a real squeezer. Well, eventually after all the wet hands, lemon juice going everywhere and sore hands I just had had enough. Well, I tried this out with our classic chicken piccata and it was the quickest, easiest experience and well-made. Put the lemon in, squeeze the lever, keeps all my seeds out (no more fishing!) and every time, consistent results. I saved more money getting the most juice from my lemons than probably on the product. Wish I would've bought sooner. "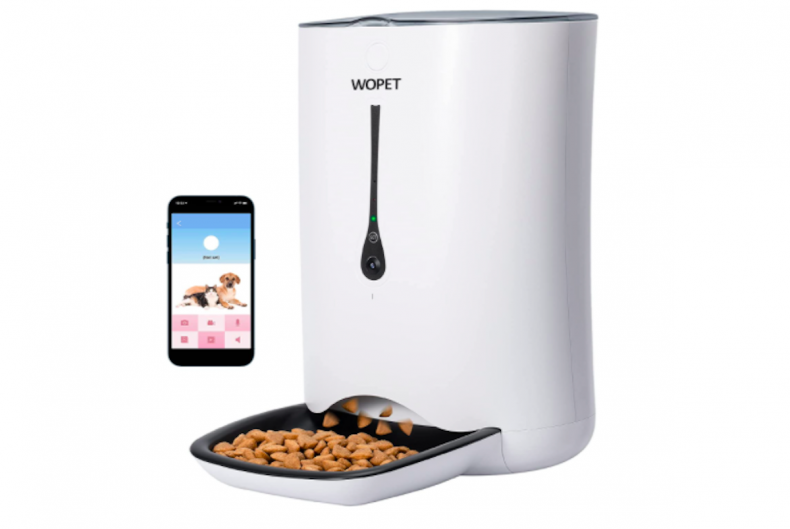 Sure, we love a video camera that can show us our dogs and throw them treats, but what really makes our lives easier is a smart feeder that dispenses pet food on its own. Conveniently controlled by your smartphone, you can remotely set specific times to feed your furry friend automatically as many as one to six meals per day and up to 20 portions of dry food per meal. Also, speaking of that video camera, the WOPET SmartFeeder has one of those, too! An HD camera inside the SmartFeeder connects to the app to show you your pup while you're away and even supports audio chat and recording! You can also use it to record voice messages too, to comfort and reassure your pet.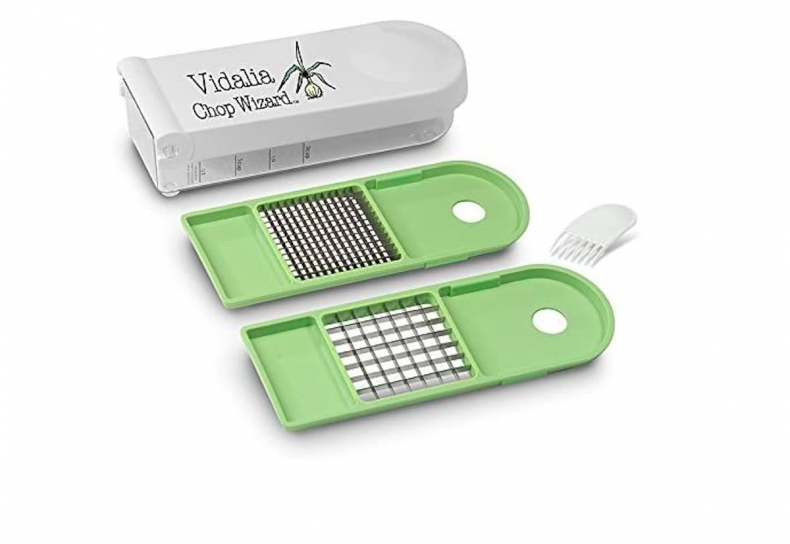 Stop wasting precious cooking time by crying for 10 to 15 minutes after chopping an onion! The Original Vidalia Chop Wizard eliminates tears before they even start by providing your onion with a safe space away from your sensitive eyes. It chops and dices and not just onions either! Try it with all kinds of fruits and veggies!
The Original Vidali Chop Wizard—which has a 4.7-star rating and more than 12,500 reviews on Amazon—makes time in the kitchen all the more efficient, and this gadget is even dishwasher safe!
One Amazon.com reviewer wrote, "My mom ordered one of these from a TV commercial 15 years ago. Within a month or so I was using it two or three times a week. It produces a perfect cooking-school dice on onions, bell peppers, zucchini and other types of vegetables... When I broke the original one a few weeks ago, I immediately ordered a new one to replace it. It is indispensable in my kitchen. This is one kitchen gadget you will get a lot of mileage out of and you won't regret spending the money on it."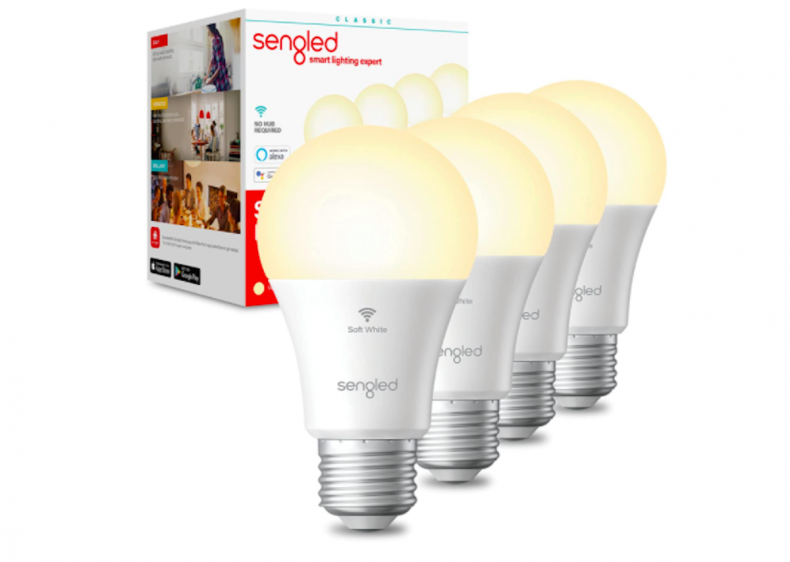 You've never known the true definition of convenience until you've said, "Alexa, turn the light on." (The only thing better than that is, "Alexa, turn on the TV." Now, you're in business!)
The Sengled Alexa Smart Light Bulb—which comes in a four-pack of soft white and has more than 3,000 reviews on Amazon.com—connects to WiFi, is voice-controlled and hooks up to Alexa and Google Assistant. You can set timers, schedules and even control the lights from the Sengled app remotely (so it always looks like someone's home, even if you're on vacay!). There's also an excellent morning feature in which the lights slowly turn on a little at a time not to brighten too fast; the same thing for nighttime! The bulbs can gradually dim, mimicking the sun's natural decline as you get ready for bed.
One Amazon.com reviewer wrote, "After a while, I realized that I had not installed the new bulb onto the Alexa app and was still able to voice control it. That alone makes this smart bulb a lot easier for non-techie people. A very important upgrade to these bulbs, is the ability to control directly from Alexa, Google Assistant or SmartThings without the need of another hub. That is a big game changer for an outstanding, affordable bulb."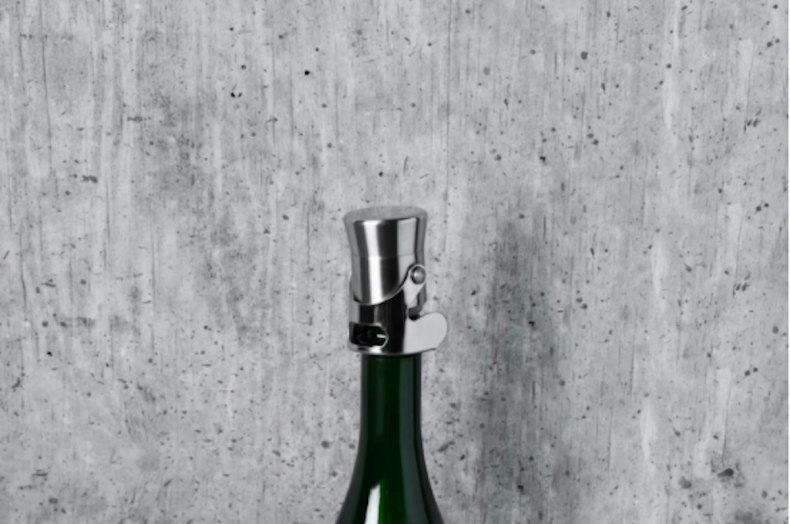 They may say not to cry over spilled milk, but prosecco-lovers know that it's totally acceptable—if not expected—to cry over wasted champagne. Luckily, the Stainless Steel Heavyweight Champagne Stopper makes sure that your bubbly never goes stale overnight ever again. This incredible cork of sorts locks bubbles into your champagne, prosecco and cava a la professional-grade steel that seals off the bottle completely, leaving no room for air to pass and preserving the bottle's effervescence.
One Viski.com reviewer wrote, "I am happy to say [this] is very good, I'm glad I got it! It is heavy, the stopper part is long & it the metal clasp secures under the rim of the bottle very well. The next day when I took it off, the bottle had clearly been well sealed & the mousse was fine, pressure was secure."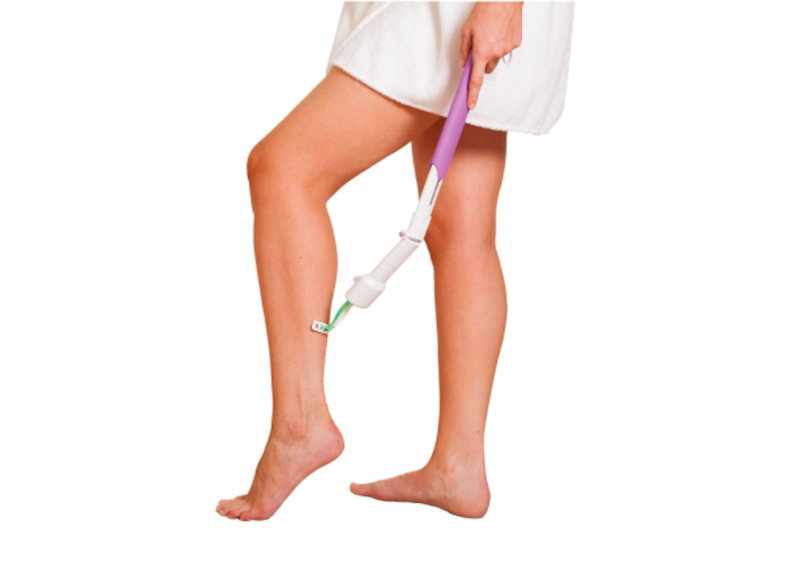 Where was this during our college years? (Seriously, does anyone else remember trying to shave in those God-awful shared stalls?!) Anyway, college trauma aside, the Giraffe Razor Extension Handle is a telescopic handle that adds anywhere from 15 to 20 inches in length to your standard razor handle.
Do you know what that means?! No bending, no stretching, no falling over in the shower just to get the correct angle to reach behind your ankle. The pivoting head rotates at either a 30-, 45- or 90-degree angle for ultimate flexibility, and it is also specifically convenient for anyone with difficulty grasping objects. Consider your life instantly improved!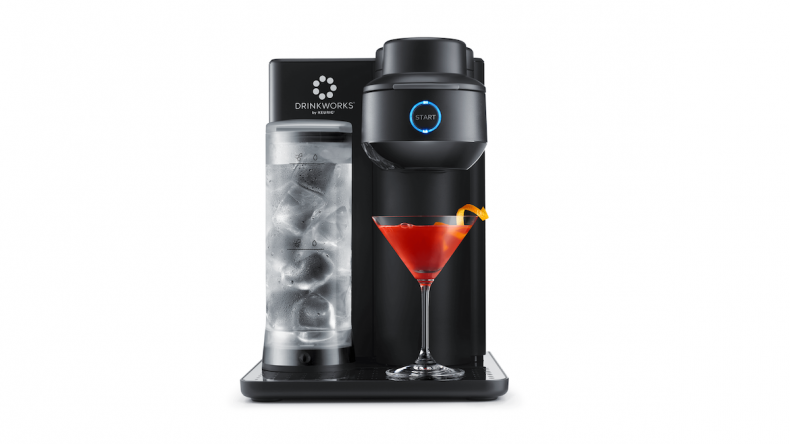 This one is for all of the booze-lovers out there! Even if you're not a professional bartender, you, too, can have a mixology-worthy beverage at home with just the push of a button. A joint venture between Anheuser-Busch and Keurig Dr. Pepper (Keurig), the DrinkWorks Home Bar Classic is like a Keurig, but for alcohol. Using proprietary Pods that are full of the right amount of mixer and alcohol, the DrinkWorks Home Bar Classic prepares bar-quality cocktails, ciders and brews from the comfort of your countertop.
Game? Forever changed!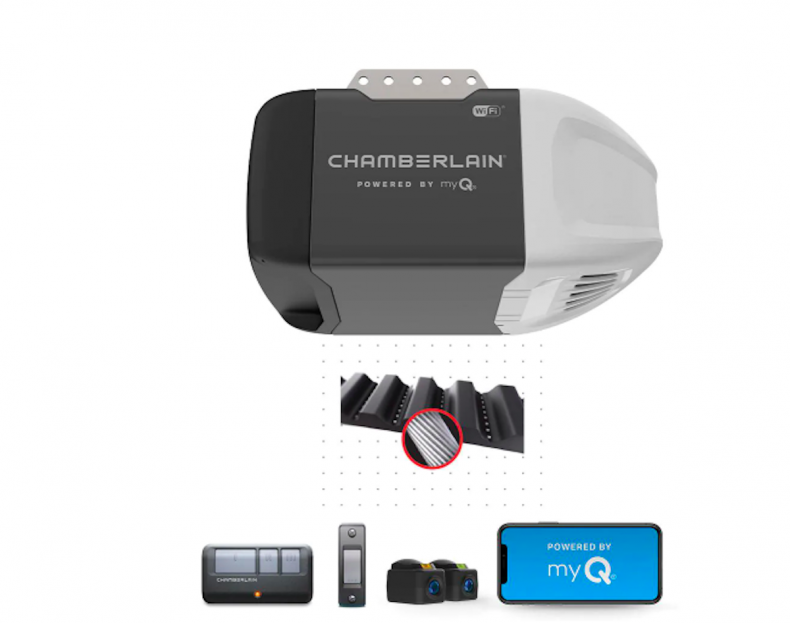 OK, this is totally a #FirstWorldProblem type complaint but closing the garage with a keypad sucks. Of course, if you keep a standard garage opener in your car, your life gets infinitely easier, but even still, there's an easiest way to open your garage, and it's none of the above.
The B2202 Quiet WiFi Garage Door Opener connects to your phone wirelessly, using Bluetooth so that you can open your garage door—at any time, from any place—with the touch of a button. Just download the MyQ app, and any time you need to let someone in remotely or get locked out, you'll now have garage access a la your smartphone. Nothing's easier than that!
Newsweek may earn a commission from links on this page, but we only recommend products we back. We participate in various affiliate marketing programs, which means we may get paid commissions on editorially chosen products purchased through our links to retailer sites.