Roborock robot vacuums and mops use cutting edge technology to map and clean your home. The robot vacuums map your home using LiDAR, the same technology that self-driving cars use. Roborock vacuums are smart enough to know where to mop, where to vacuum, and where not to go once you set up no-go zones.
With easy schedules and voice control through Google Assistant and Alexa, the robot vacuums from Roborock keep your home clean automatically, and you can summon them when a mess pops up. Once you couple this with the ability to cross most thresholds, smart suction that changes based on the surface, and enough suction to pick up a AA battery, you'll understand why Roborock is an industry leader.
11 Sexiest Valentine's Day Gifts for Your Main Squeeze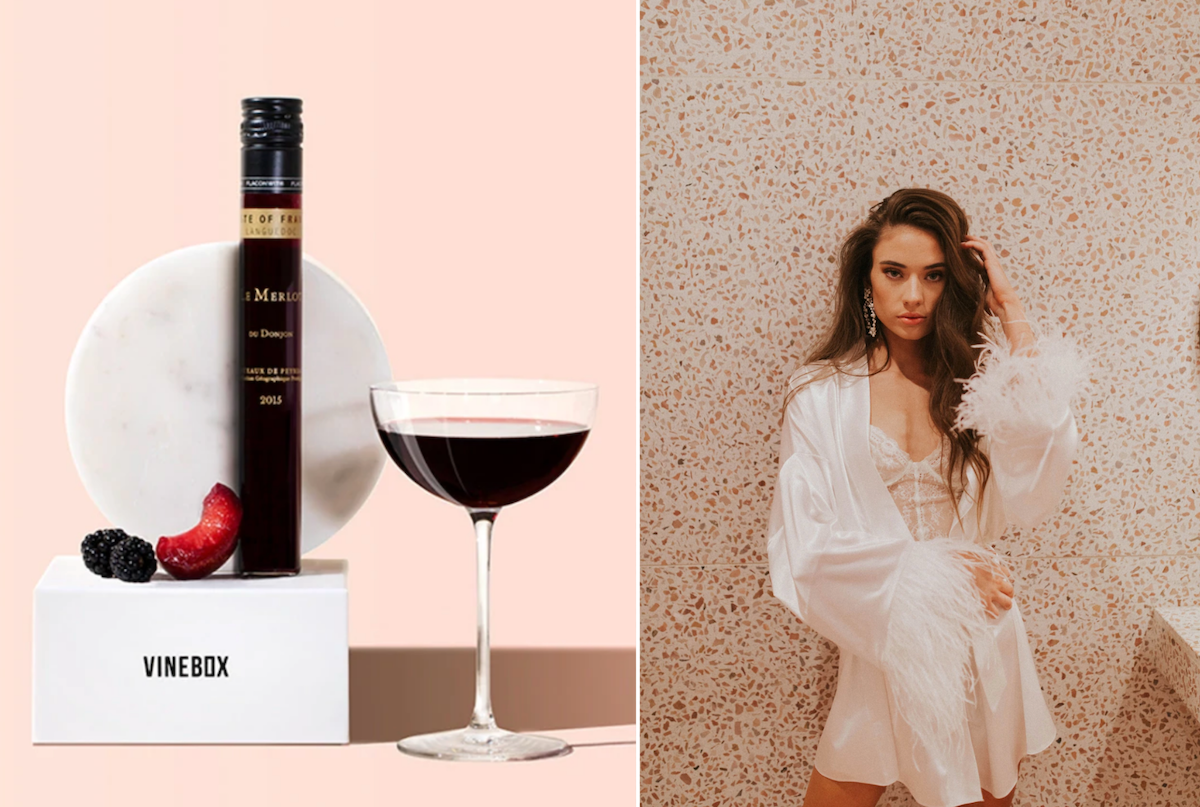 If you're up all night to get lucky come this February 14, then you're going to want to be prepared with some of the sexiest gifts to turn on your valentine. Whether you take your main squeeze out on a romantic date first or plan to woo them from home, aphrodisiac-inducing Valentine's Day gifts are sure to set the mood.
11 Sexiest Valentine's Day Gifts
From red wines to lacy lingerie and silk robes, keep reading for the 11 sexiest Valentine's Day gifts to give this year. As always, the prices listed may fluctuate over time.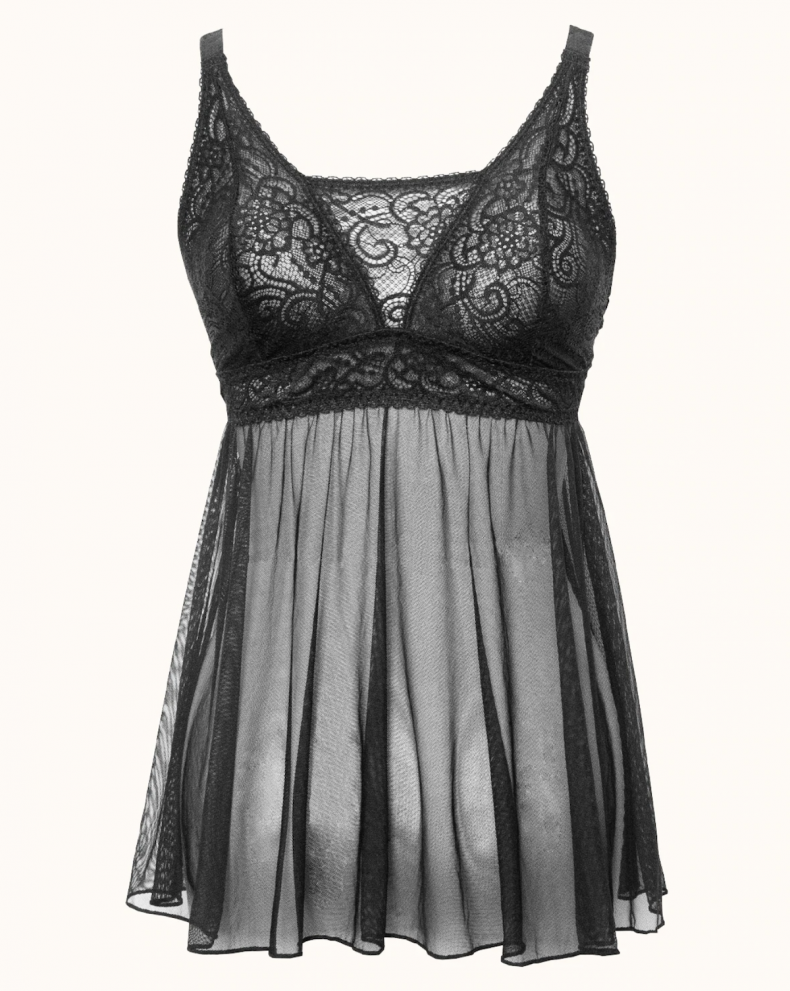 Sexy tip #1: You can't go wrong with an all-black negligee. AnaOno is known for its sexy, comfortable pieces that hit curves in all the right places, and the La' Babydoll Negligee is no exception. This chic and graceful nighty is underwire-free, pocketed and comes with a three-hook back closure—so she'll need some help getting out of it!
One AnaOno.com reviewer wrote, "Exactly what I have been waiting for. This piece is perfect. Fits nicely and is so comfortable! Made me feel super cute!"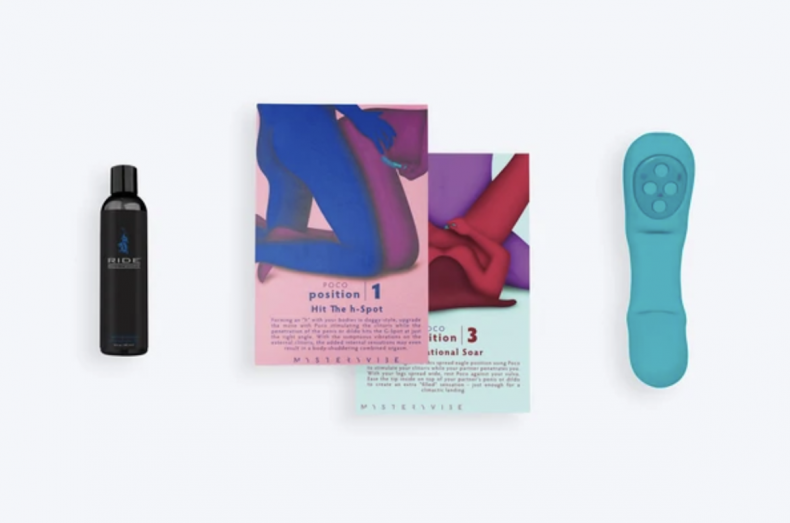 Are you a straightforward kind of valentine? Stop beating around the bush and get right to the punchline then, with the Poco Gift Set from Mysteryvibe. Complete with everything you need to hit all the right spots—a targeted G-Spot vibrator, Poco Playcards and its signature Ride Lube—this gift set is the only V-Day gift you need to give. (Although you may want to throw a bouquet in there for some romance—just sayin'.) What you—and your partner—will love most about the Poco is its customization options. It features eight preset vibes 16 intensities and pairs with a smart app on your phone. Ride and Poco Playcards are sure to add to your orgasm experience, intensifying everything for added fun in the bedroom.
Buy at Mysteryvibe for $143.69.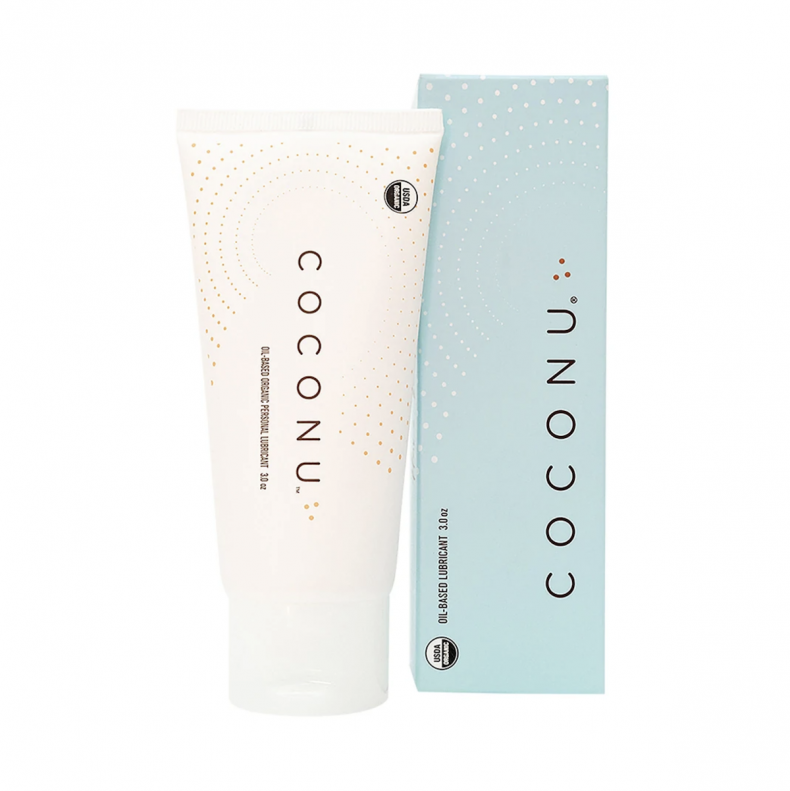 We're going to say the thing that we're all thinking: Lube is questionable. Not for its intentions or how it works, just the ingredients used to make it work as intended. With Coconu Oil-Based Lube, you and your partner don't have to worry about what's inside the tube. Coconu's lube is USDA-certified organic, cruelty-free, 100 percent edible, hypoallergenic and never uses any of the following nasty ingredients: petroleum, parabens, gluten, phylates, fragrances and dyes. Also, an exceptional sexy-time massage oil, Coconu Oil-Based Lube, intensifies experiences and awakens the senses—all while providing natural health benefits. In fact, Coconu goes one step further and donates a portion of its proceeds to the Ovarian Cancer Research Alliance. That's an orgasm you can feel good about.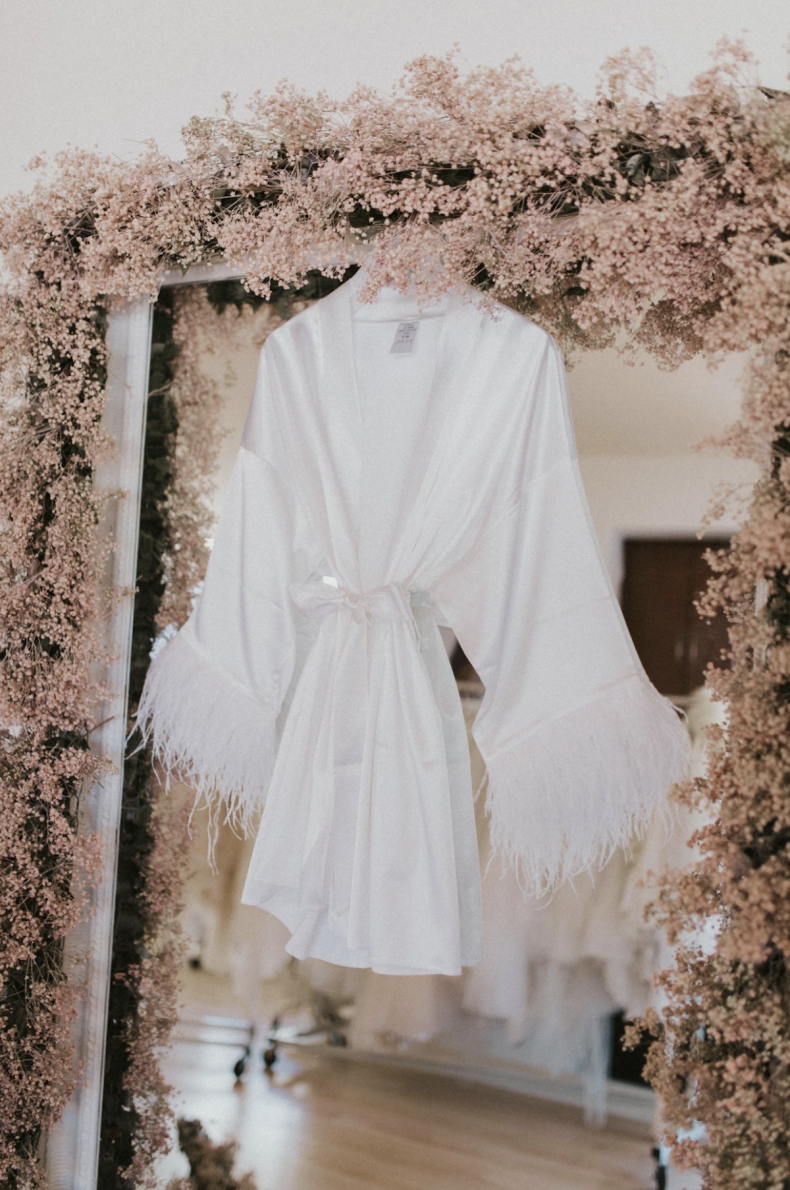 There's no sexier robe than the Marilyn by Untamed Petals. Sure, it's promoted as a bridal robe before the bride's big day, but it provides plenty of pleasure even after the knot's been tied. It is made of luxurious silk satin and the world's softest feathers—ostrich feathers!—the Marilyn Robe is sleek, dainty and all-around sexy. You can pair it with equally sexy pajamas, or you know if you really want to get the point across, pair it with—nothing.
One UntamedPetals.com reviewer wrote, "I just received my robe and I am OBSESSED! It is super soft and I love the feather details."
Buy at Untamed Petals for $198.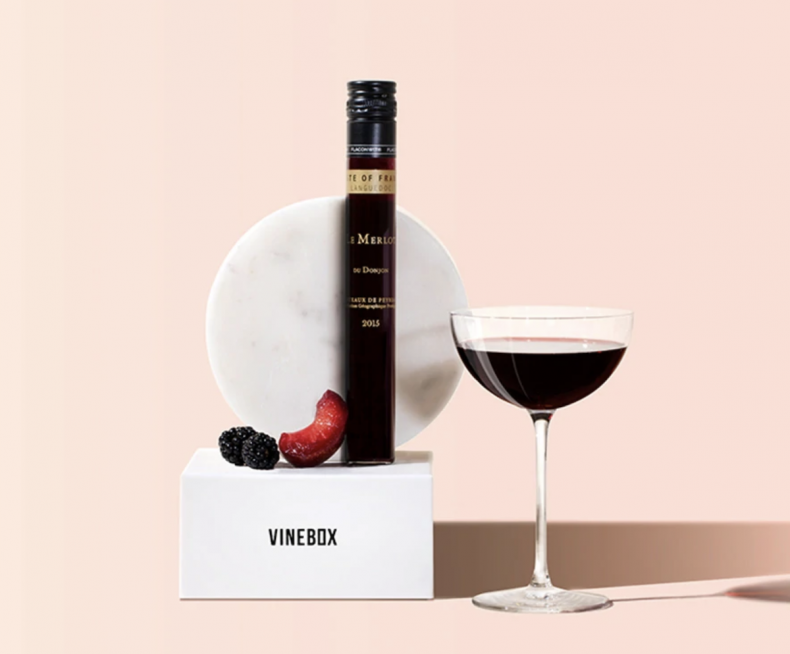 The best way to get the night going is with deliciously deep red wines from Vinebox. Sweater Weather Reds is a masterfully curated and hand-selected gift set of nine individual wines, each chosen for a wide range of tastes—from the soft to the bolder. Known as one of the most famous aphrodisiacs, red wine has a way of getting the party started (especially if it's a party of two!). This Vinebox set includes a rich merlot—farmed biodynamically—an Italian red blend and a Nebbiolo—which we strongly recommend pairing with aged cheeses. Which one will you and your partner enjoy first?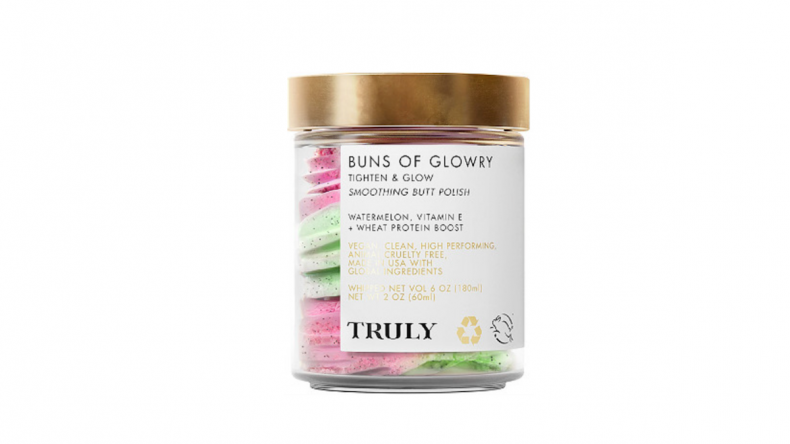 Tone that tush this V-Day! If your partner's derriere is their best ass-et, you absolutely can't go wrong with Buns of Glowry Tighten and Glow Smoothing Butt Polish from Truly (it also makes a great boobie polish for tightening the ta-tas!). Made with two key ingredients, wheat protein and watermelon extract, the company says the vibrant pink-and-green formula is specifically designed to fill in fine lines and cellulite as well as fade discoloration and exfoliate away butt blemishes. As always, this Truly product is cruelty-free. To make this gift as sexy as poss, we recommend applying it to your lover's booty together. Simply mix it with water in the shower or tub, then rub on in circular motions. We'll let you take it from there!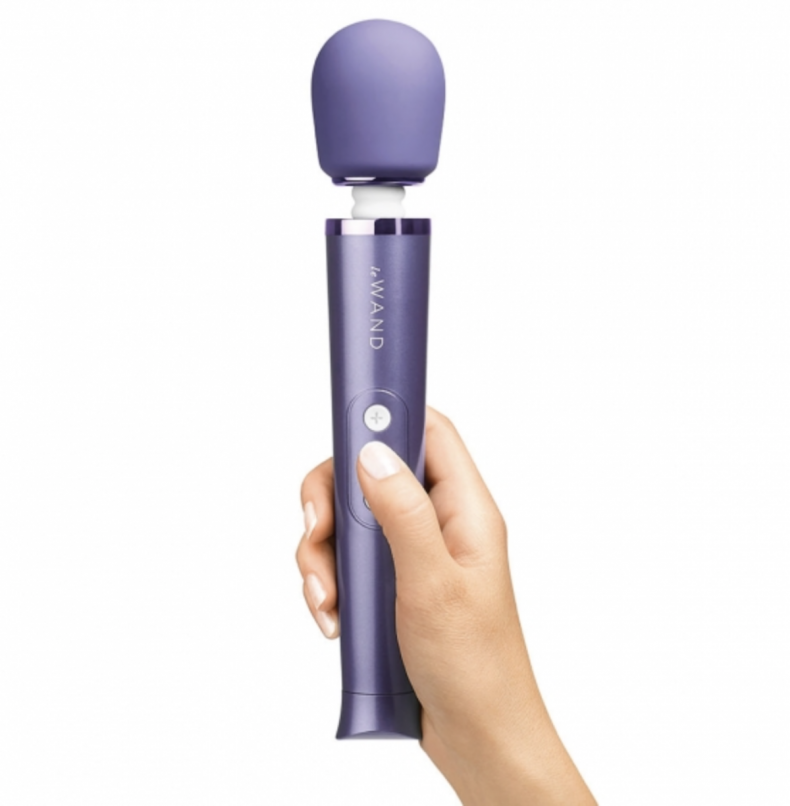 Don't just choose any vibrator this Valentine's Day—choose one that's so good; it's literally won awards. (Women's health FEMTECH Awards check!) The Le Wand Petite Rechargeable Wand—available in rose gold, dark cherry, blue and violet (pictured above)—is small but mighty as it's conveniently rechargeable. It comes with six pulsation patterns and 10 vibration intensities. It is designed to be combined with other Le Wand toys like the Petite Ripple or Petite Curve silicone attachments for added pleasure. This wand also comes with a pleasure guide—written by sex experts—a convenient travel case, and of course, gorgeous giftable packaging for a memorable unwrapping.
Buy at Le Wand Massager for $101.49.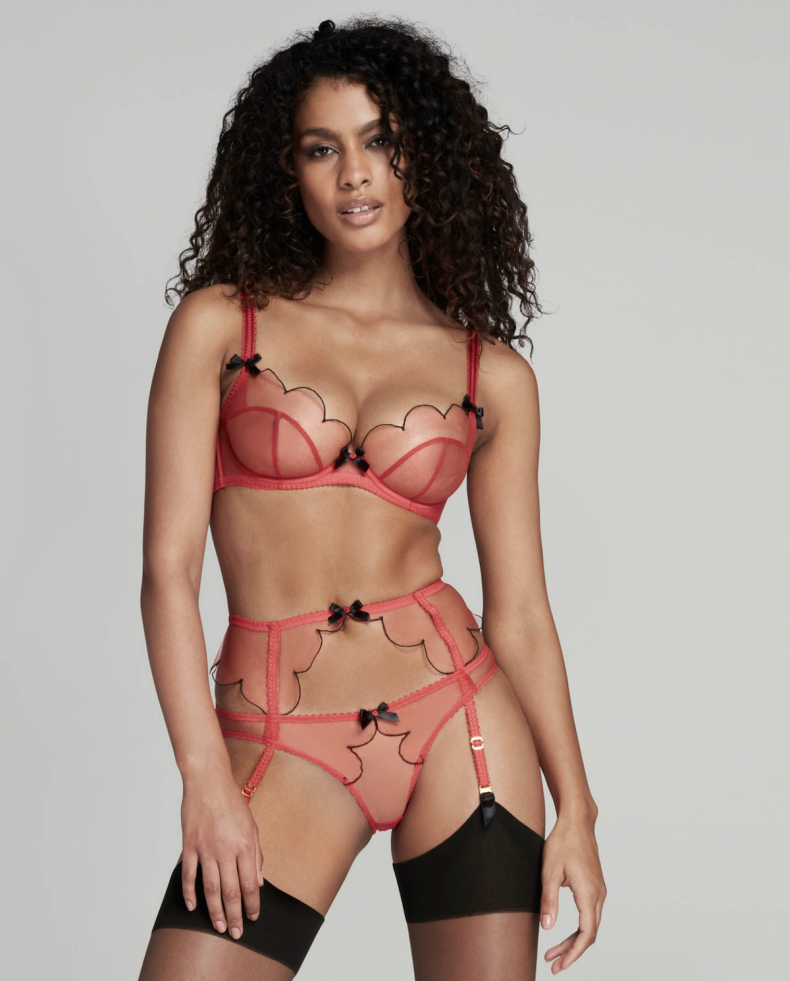 When it comes to Valentine's Day lingerie, things can get gaudy or lame really quickly. Not the Lorna Set from Agent Provocateur. It's one of the sexiest lingerie sets we've ever seen while still giving that cutesy nod to the heart-themed holiday. Though each piece is sold separately—suspenders, wired bra and undies—we highly recommend springing for the entire set. Sure, it's a splurge when purchasing it in its entirety, but there's nothing like lingerie when it comes to kicking off foreplay.
Buy at Agent Provocateur starting at $55.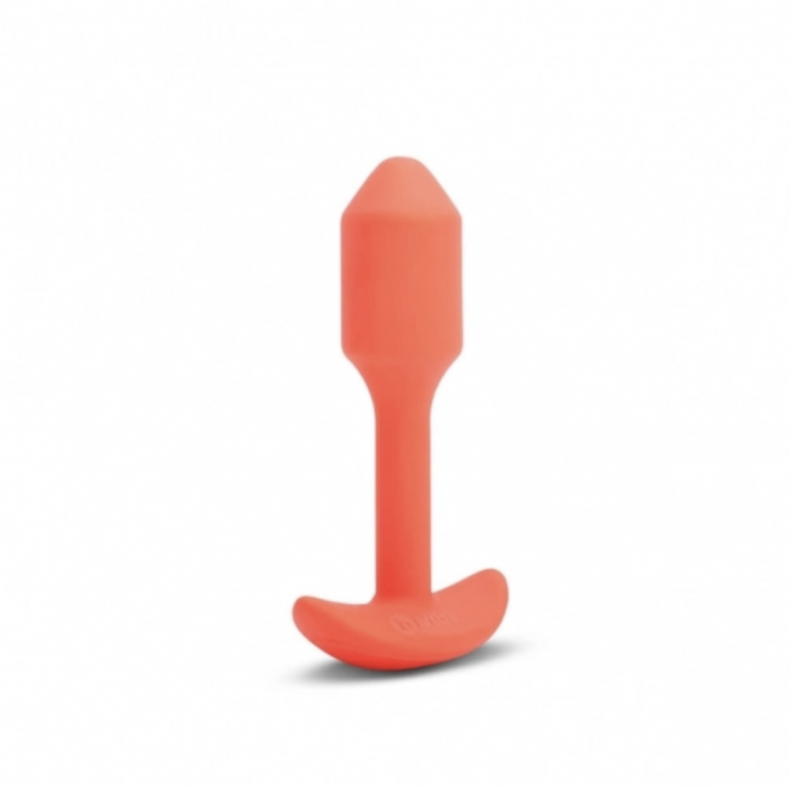 Dreaming of some butt play this V-Day? Grab that necessary consent from your partner and check out the Vibrating Snug Plug from b-Vibe! Available in different sizes—1 through 5—and colors depending on your preferences. Each Snug Plug accommodates any and all bodies by staying true to its name and fitting snuggly in the bum. Its weighted balls help apply pleasurable pressure, and you and your partner can experiment with its six different vibration patterns and four different intensities ideal for anal training. Of course, the Snug Plug is also made with premium body-safe silicone and features multiple uses as well—prostate stimulation, solo masturbation and obviously, couples' play.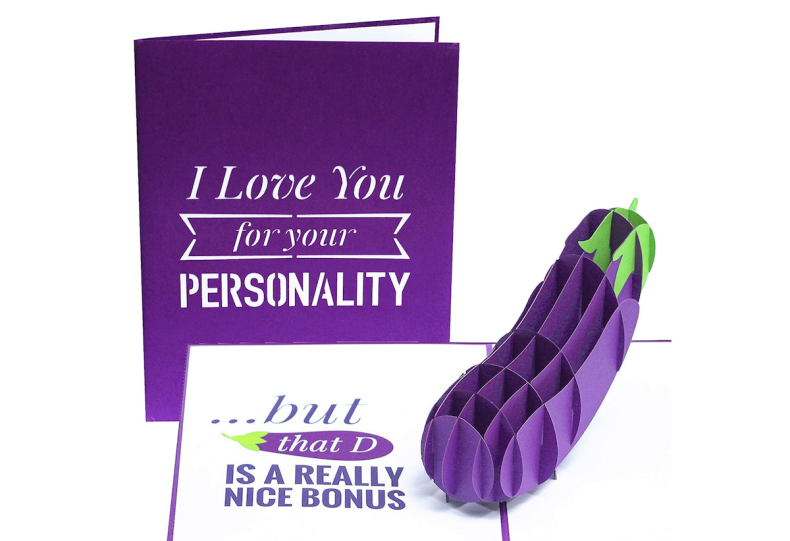 Part-sexy, part-funny, this one is for everyone who, yes, wants to get laid on Valentine's Day but also has a sense of humor. The PopLife Naughty Eggplant 3D Pop-Up Card does both extremely well: tells your partner what's up while also providing a laugh (in 3D!!!). One Amazon.com reviewer wrote, "This card is AMAZING! I was cracking up when I saw and when I gave it to my girlfriend she loved it too! It's a great card, not flimsy and is made with quality. Also, a big plus in my book that it's made of recycled material."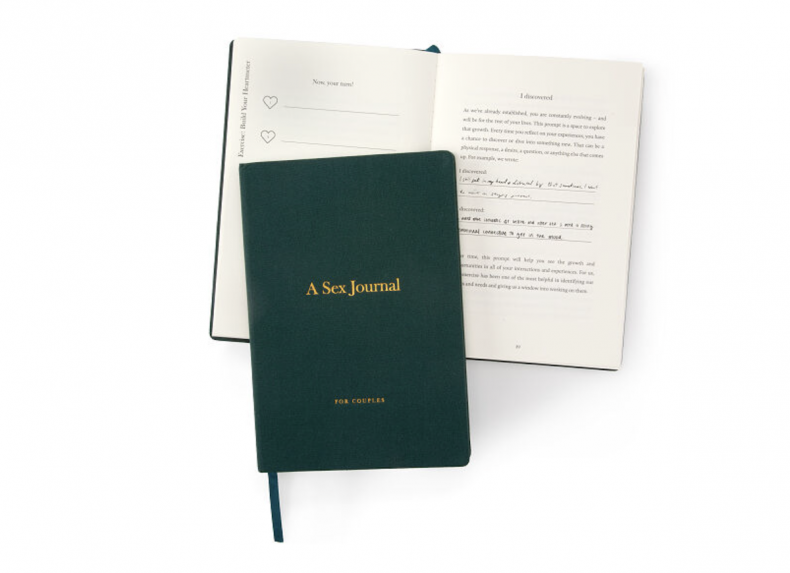 You know what they say: The couple that sex-journals together—Ha! Okay, so maybe that's not the saying, but it doesn't mean it's not true. A Sex Journal For Couples is the ultimate barrier-breaker for couples who may—or may not—have a hard time talking about sex. Even if we're thinking about it and doing it, it's not always easy to be vulnerable about, so A Sex Journal for Couples seeks to make it easier, flirtier and more fun. The Journal is full of communication tips as well as inspirational quotes about getting down and dirty. At the end of the day, it's the perfect accessory to help couples develop more open and honest sharing, leading to better, more pleasurable sex.
Buy at Uncommon Goods for $26.
Newsweek may earn a commission from links on this page, but we only recommend products we back. We participate in various affiliate marketing programs, which means we may get paid commissions on editorially chosen products purchased through our links to retailer sites.