11 State Attorneys General Call for U.S. DOJ Investigation Into Suspected Price Fixing by Meat Packers in Cattle Industry
Nearly a dozen state attorneys general have requested the United States Department of Justice (DOJ) investigate suspected foul play within the nation's meat-packing industry, as the price gap widens between live cattle and retail beef products.
In a letter issued Tuesday and addressed to federal Attorney General William Barr, officials from 11 states where cattle ranching is prevalent—North Dakota, Colorado, Missouri, Montana, Arizona, Idaho, Iowa, Minnesota, Nebraska, South Dakota and Wyoming—outlined concerns about lack of market competition in the U.S. meat processing industry and possible antitrust practices at play. To examine the issue, the letter urged DOJ to investigate the nation's leading meat processing companies, suggesting price-fixing could be behind rising retail costs and declining producer profits.
"In this highly concentrated industry, meat packers have achieved sizeable
profit margins," the letter read, noting that four corporations, JBS, Tyson Foods, Smithfield Foods, and Cargill, control roughly 80 percent of the U.S. beef industry. It additionally cited dangers associated with just a few companies dominating the market.
"With such high concentration and the threat of increasing consolidation, we have concerns that beef processors are well positioned to coordinate their behavior and create a bottleneck in the cattle industry—to the detriment of ranchers and consumers alike," it stated, referencing potential for price-fixing, where companies agree to maintain a firm selling price for a particular product market-wide, and other unlawful practices to pay less for cattle supply from ranchers. Both behaviors violate U.S. antitrust statutes and are considered illegal.
Arguing that food insecurity brought on by the new coronavirus outbreak creates an industry setting that is particularly vulnerable to manipulation, the letter encouraged the DOJ to launch a timely investigation. It also acknowledged that price alterations are unduly damaging to both producers and consumers during this time, as individuals confront widespread economic challenges amid the pandemic.
"During an economic downturn, such as that caused by the current pandemic, firms' ability to harm American consumers through market manipulation and coordinated behavior exacts a greater toll, providing an additional reason for conducting a careful inquiry into this industry," the letter continued, adding, "Now, more than ever, we need to dedicate our collective resources to promote competition and protect consumers."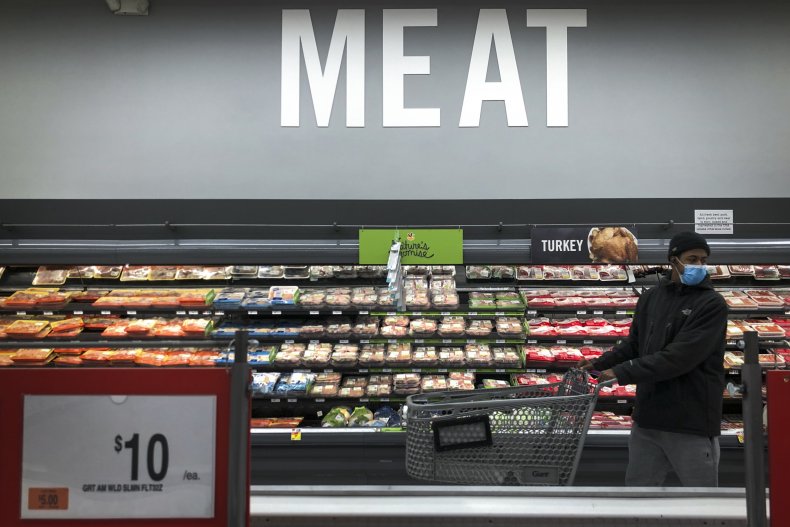 Tuesday's letter trailed numerous claims from ranchers and government officials pointing to possible collusion, and subsequent corruption, within the U.S. meat-packing industry. On April 1, Iowa Senator Chuck Grassley issued his own letter to Barr requesting a federal investigation into "potential market manipulation and other illegal activity" by top meat-packing companies.
"With the shelf price of meat at record highs and with the high rate of concentration in the meat packing industry, there are concerns that the difference in these margins is the result of illegal practices," Grassley wrote, saying "potential market and price manipulation, collusion, restrictions on competition and/or other unfair and deceptive practices" should be assessed more carefully.
Requests for federal investigation follow multiple lawsuits filed in 2019 against large meat processing corporations. They include a class-action suit against Tyson Foods, JBS, Cargill and others "conspired to depress fed cattle prices" with bid-rigging, international imports and intentional facility closures to influence market value and force ranchers to lower cost. Lawyers representing the defendant companies filed for the suit's dismissal earlier this year.