11 Vacuums Under $400 That Reviewers Swear By
The number of vacuum choices can make it challenging to decide which is right for your home: Robot? Canister? Upright? Smart? Fortunately, reviewers make it easy to narrow the choices and choose the one that is right for you.
Here are some of the best-loved. As always, the prices listed may fluctuate over time as products go on sale.

Pet parents know that they wage constant battles against hair, dander and dirt on floors, carpets, area rugs and just about any other surface in their home. Reviewers swear by the Bissell CleanView Upright Bagless Vacuum Cleaner. Its 13.5-inch width cleaning path delivers edge-to-edge cleaning on any surface. That's thanks to the triple-action brush roll, swivel and scatter-free technology that powers up and locks in debris. The vacuum comes with a pet hair corner tool and a bottom 1.0-liter dirt bin that's easy to empty. This vacuum measures 13 inches by 14 inches by 44.5 inches, and weighs 17.66 pounds.
"Very lightweight with excellent suction! I had a Dyson many years ago and missed it...until this arrived," wrote one Amazon reviewer. "I would never trade this in for anything, and it is [priced at just over] $100! How can you go wrong?"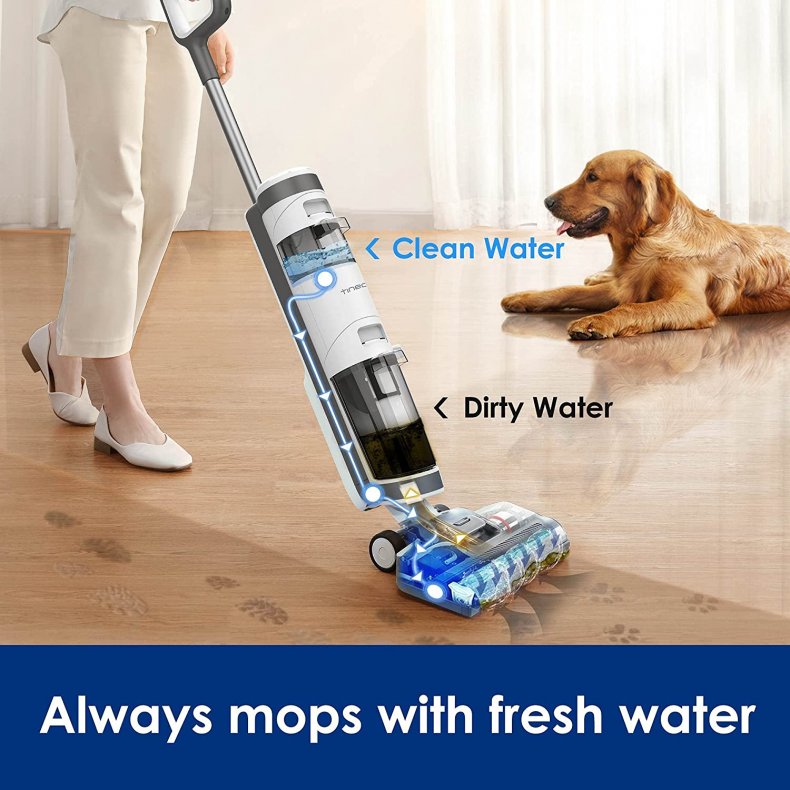 Tineco's iFloor3 Cordless Wet Dry Vacuum Cleaner is lightweight and offers one-step cleaning. Use it to vacuum and wash your hardwood, laminate, linoleum, marble and stone floors in one action. The powerful suction scoops up every bit of debris and then dries the floor. You only need to hit one button to activate its self-cleaning system. It measures 11.3 inches by 10 inches by 42.3 inches, and weighs just 9.9 pounds.
"This Tineco is a game changer for us because we no longer have to compromise between time and cleanliness," wrote one Amazon reviewer. "Even when the floor looks 'clean' to the naked eye, the Tineco's dirty water tank tells a different story, and you will be cleaning grime you had no idea existed (especially if you have an older hardwood floor with gaps between the boards)."

The Shark Navigator Deluxe Upright Vacuum acts like a canister when you need it. Use the easy-to-maneuver yet powerful Navigator to clean your rugs and carpets. Then turn off the brush roller to vacuum floors. When you come to stairs and above-floor areas, detach the pod and use the hose and brush to clean up debris. It has swivel steering and a HEPA filter to keep allergens at bay. It weighs just 15.96 pounds and measures 4.9 inches by 11.4 inches by 45.5 inches.
"It's lighter than the Bissell and Dyson I have," wrote one Amazon reviewer. "And the suction, cleaning, and self-propulsion is 1,000 times better!"

The Shark Rocket Corded Bagless Stick Vacuum is just 8.2 pounds and measures 10.5 inches by 9.8 inches by 46 inches, but it has the power of a full-size upright. Use the fingertip controls to take it from carpet to bare floors. The swivel steering allows you to maneuver around furniture easily. It converts into a handheld vacuum, and you can use the crevice tool, pet multi-tool and precision duster to get into the tightest spots.
"Yes, this device has a cord, but I'm not spending $400 on a cordless stick vac that may or may not have as much power as this one or a run time of 15 mins per 4-hour charge—gimme a break," wrote one Amazon reviewer. "I've had this now for a couple of months and love it."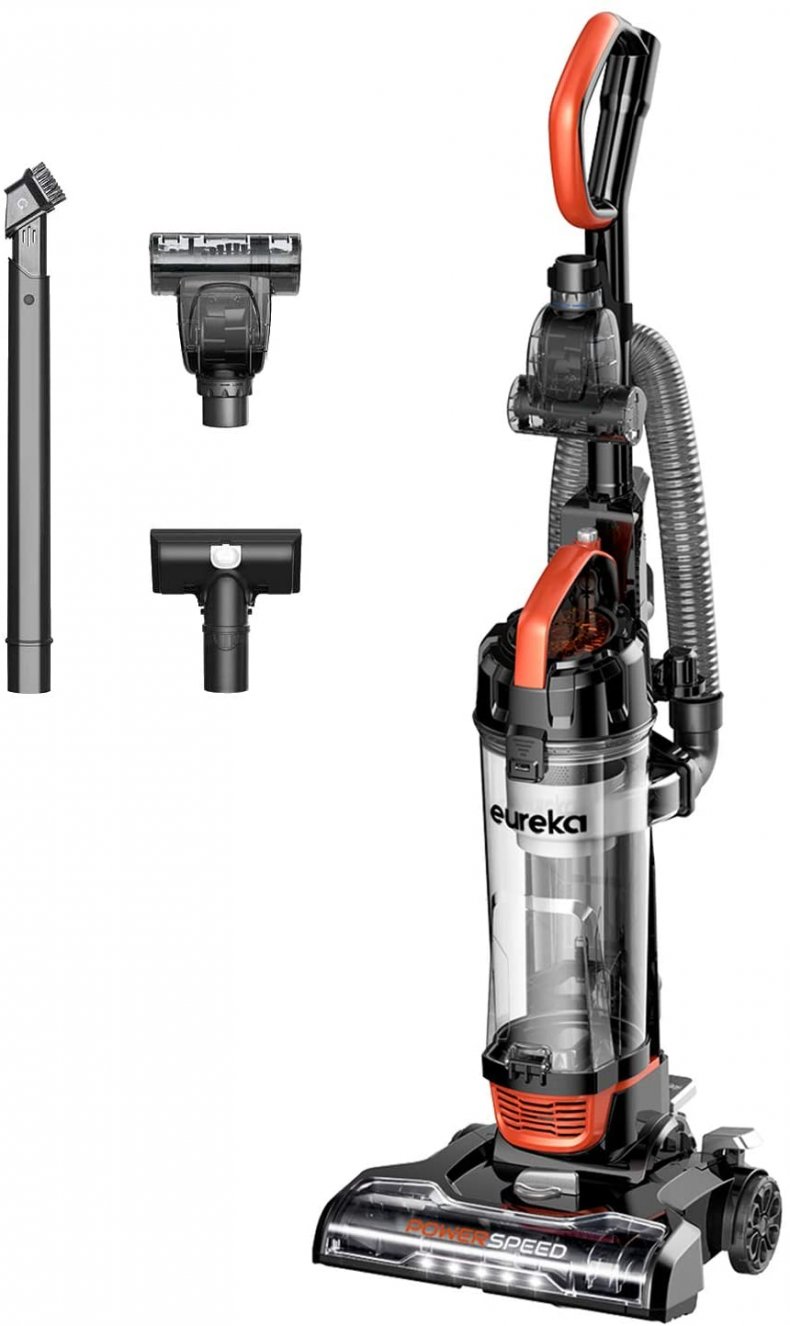 Those who want a powerful turbo vacuum at a bargain price need look no further than Eureka PowerSpeed Turbo Upright Vacuum Cleaner. It has five height adjustment settings so you can vacuum surfaces ranging from thick-pile carpet to bare hardwood floors. Its 8 feet of reach allows you to suction away dust on the ceiling, under appliances and beyond. It comes with an array of accessories, including a flexible telescoping crevice tool and quick-release handle. An LED headlight allows you to see under furniture. It weighs just 10.2 pounds and measures13.4 inches by 13.78 inches by 44.5 inches.
"This vacuum cleaner is just perfect as it can get for this price range," wrote one Amazon reviewer.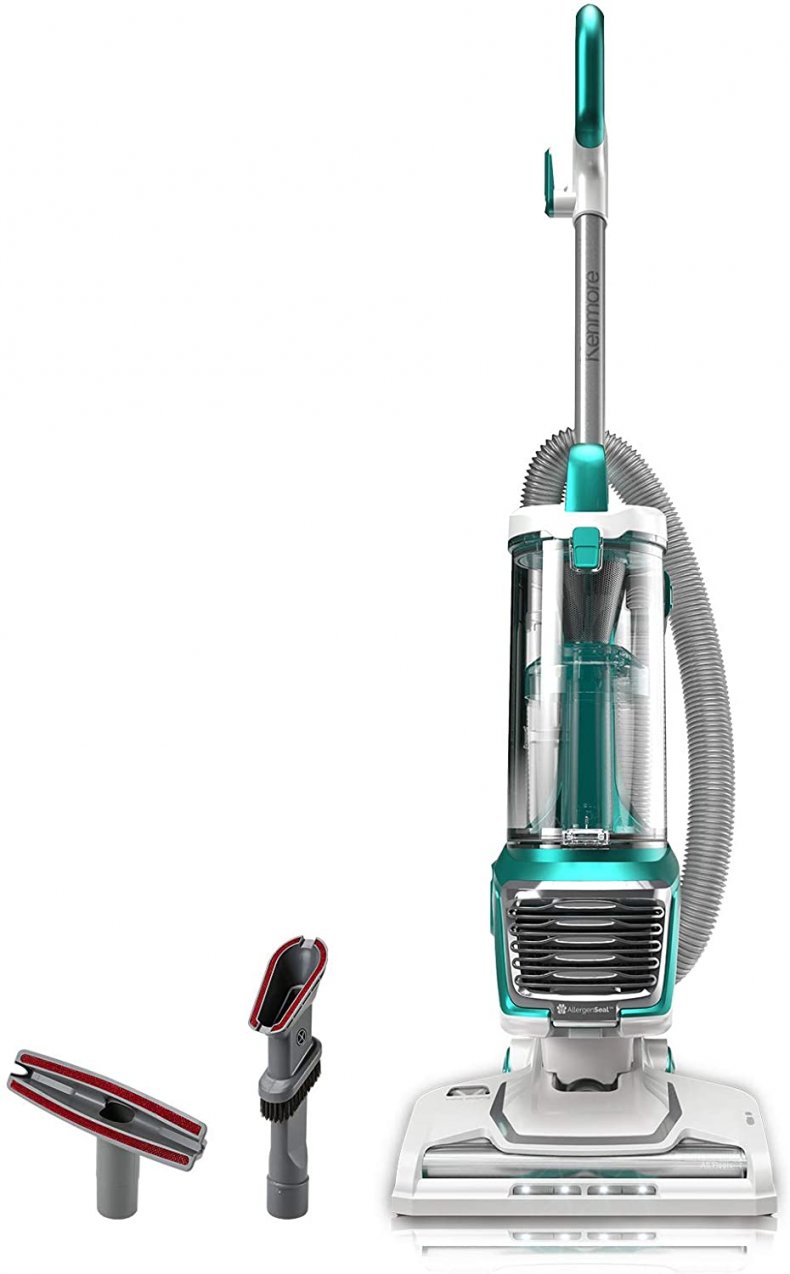 The Kenmore Bagless Upright Vacuum has all of the power and accessories you need in a lightweight, maneuverable vacuum. It has a HEPA filter system that traps 99.7 percent of dirt and pollutants. The two-motor system features suction control with optimal airflow for all surfaces. It includes attachments for crevices, upholstery and dirt, plus a 10-foot flexible hose. This Kenmore measures 29.55 inches by 14.8 inches by 13.8 inches and weighs just 14 pounds.
"Amazing suction! I bought mainly for my dog," wrote one Amazon reviewer. "We have mix carpet and hardwood flooring, this vacuum can do it all!"

The Oreck XL Commercial Upright Vacuum Cleaner weighs only 9 pounds but delivers high-speed, powerful suction with balanced, double-helix brushes. You can use this Oreck on carpet, tile, wood, laminate and other surfaces without needing to change settings. This vacuum lies almost flat so you can get under furniture and other tight spaces. The ergonomic handle safeguards your wrist and hand. Other features include a 35-foot power cord, edge brushes and clear, nonmarring bumpers. The Oreck measures 6 inches by 13 inches by 35 inches.
"I've seen these vacuums around for many years, mostly at places like hotels," wrote one Amazon reviewer. "This is the best vacuum I've ever owned."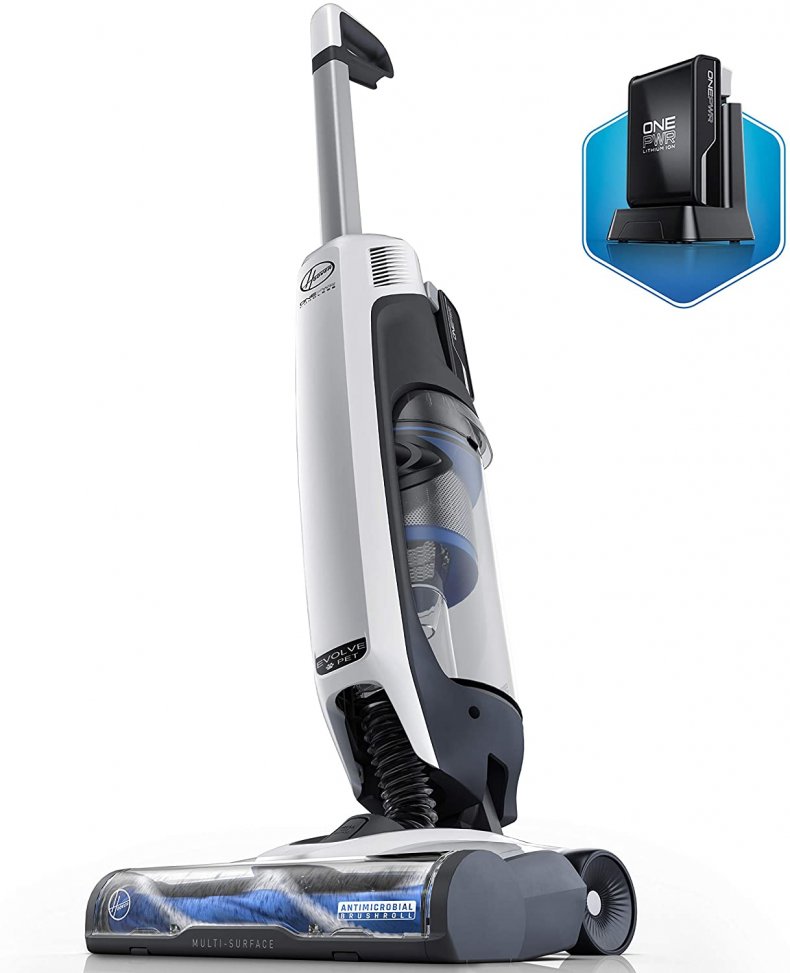 Pet lovers will especially enjoy the Hoover Cordless Small Upright Vacuum Cleaner. The vacuum is powered by a 4.0 Ah battery that is removable and rechargeable. It's ultra-lightweight and feels like just about 2 pounds when you lower it and slip it under furniture. It transitions from hardwood to carpets and holds 3 times more dirt and pet hair than many of its competitors. It measures 9.5 inches by 11 inches by 44 inches, and weighs 6.6 pounds.
"It is lightweight and maneuverable," wrote an Amazon reviewer. "I have two cats and it seems to really pull the cat hair out of the carpet. Each time I vacuum the dust cup is completely full of cat hair."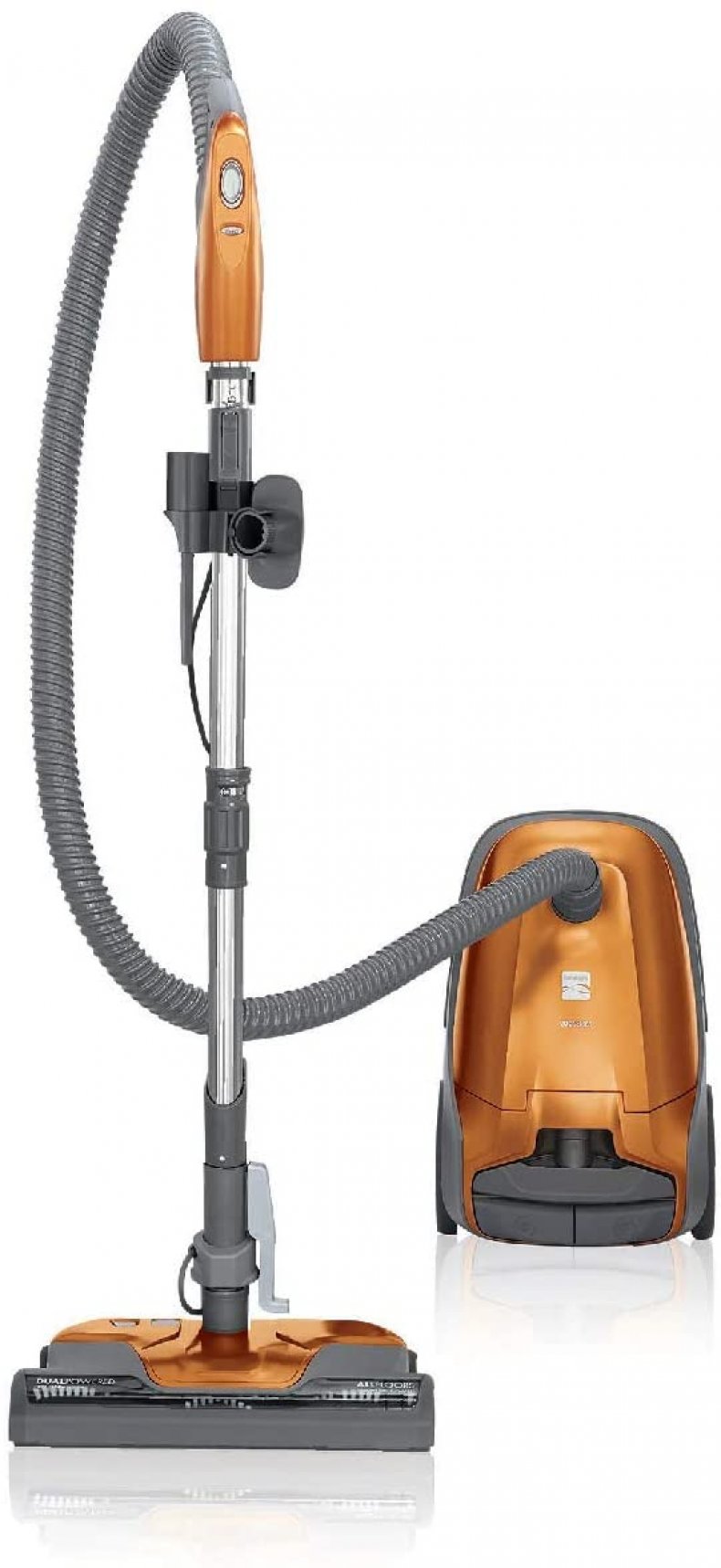 The Kenmore Bagged Canister Vacuum is equipped with a HEPA filter system that traps 99.97 percent of debris and other pollutants. Its two-motor system has extra suction strength and four height adjustments that take it from carpet to floor. It includes three attachments: a dusting brush, a crevice tool and a bare floor tool. It weighs 22.6 pounds and measures 25.9 inches by 16.2 inches by 13.6 inches.
"This vacuum is perfect. Lightweight, easy to adjust the beater bar with your foot, can turn the beater bar on or off at the handle," wrote one Amazon reviewer. "So far has been exactly what I wanted."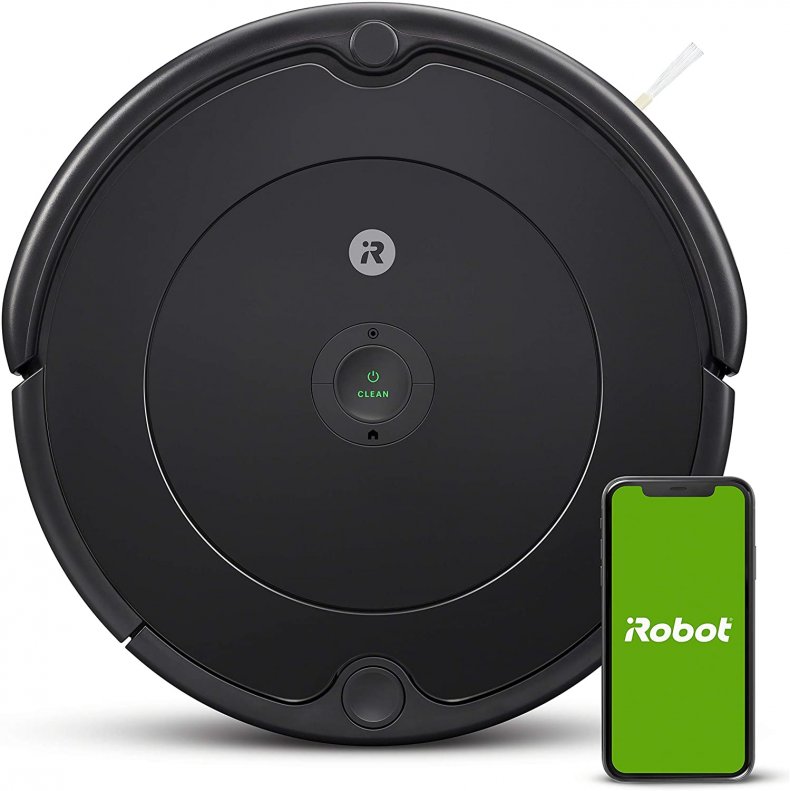 You can get a robot vacuum for the price of a standard model. The iRobot Roomba 692 Robot Vacuum cleans your house smarter. Its three-stage cleaning system lifts, loosens and suctions up dirt. It even learns to listen to your voice and navigate under and around furniture. As if that's not enough, it senses and eliminates dirt in high-traffic areas on carpets and bare floors. This vacuum runs for up to 90 minutes. Then it automatically docks and recharges.
"Overall, I find this new model 692 to work the best of any robot vacuum we've had," wrote one Amazon reviewer. "It has the most powerful suctioning, the longest-lasting battery, and moves smoothly over multiple floor types. If you're like me and like help keeping up with the vacuuming, I recommend the iRobot Roomba 692 for being the best robot vacuum I've ever tried."
Dirt Devil Endura Reach

The powerful Dirt Devil Endura Reach delivers powerful suction in an upright. Plus the 10-foot-long extension wand and 20-foot power cord allow you to vacuum a full room and beyond without stopping. A 2-in-1 dusting brush and crevice tools are included.
"I have tried many vacuums along the way, but Dirt Devil Endura Reach Bagless Upright Vacuum Cleaner is amazing at picking up dust particles," wrote one Amazon reviewer. "I was both amazed and disgusted by the abundance of dirt that the little devil was able to successfully suck from my carpeting, tile and wood floors."
Newsweek may earn a commission from links on this page, but we only recommend products we back. We participate in various affiliate marketing programs, which means we may get paid commissions on editorially chosen products purchased through our links to retailer sites.