11-Year-Old Allegedly Shot Dad in Back, Said There Would Be 'Part Two' If He Didn't Get PlayStation, Xbox
An 11-year-old boy, who allegedly shot his father in the back, reportedly told investigators that if he didn't get the video game systems he wanted, there would be a "part two."
On February 21, around 11 p.m. ET, officers responded to a call from Indiana State Trooper Matt Makowski's home in Granger, Indiana, WXIN reported. Makowski was shot in the lower back and was transported to the hospital, where he underwent surgery and was placed in the intensive care unit. Since the shooting, the trooper has been steadily improving.
"Matt's friends and coworkers know he has a long recovery ahead of him," Indiana State Police Public Information Officer Sergeant Ted Bohner told Newsweek. "We are offering him all the support we can and look forward to him being able to come back to work."
His son, whose name has not been released because he is a minor, was arrested for attempted murder and placed at the Juvenile Justice Center in St. Joseph's County. Makowski told police that the firearm used in the shooting was his own, according to WSBT, adding that the 11-year-old must have retrieved it from the trooper's car parked outside.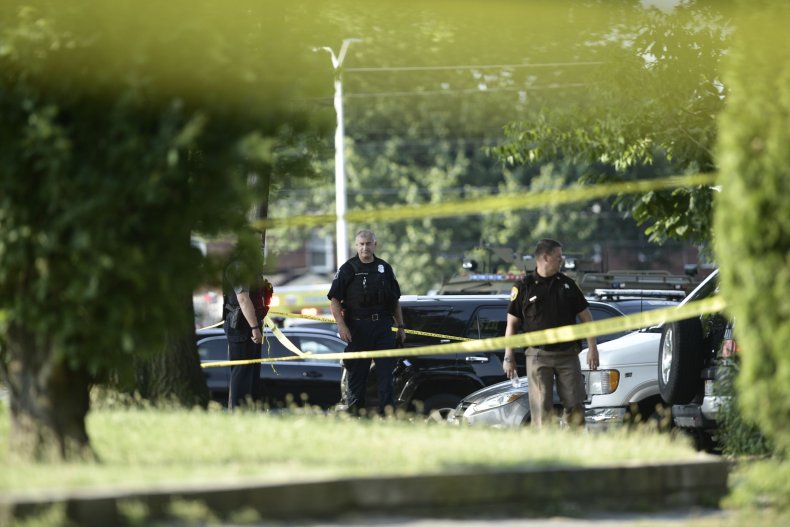 Given the age of the suspect, preliminary information was limited, but more details came to light after WSBT filed a public records request for court information. The 11-year-old was reportedly upset that his parents took his video games away and devised the plan at school that day to shoot his father.
The 11-year-old reportedly told law enforcement that he "was done with all of that" and went to Makowski's car three times to look for the firearm.
"The boy said he went into his parent's bedroom with the gun and decided to wait 'about 10 minutes' until his dad rolled over and was facing away from the door so that 'he wouldn't see me shooting him,'" court documents described, according to WSBT.
After he was shot, his wife heard him screaming and saw blood, according to WNDU. She then went to look for her son, saw Makowski's service weapon on the floor, grabbed it, returned to the bedroom and locked the door. While she called 911, the 11-year-old's older sister was locked in her room with the family dog.
When officers arrived, they instructed the 11-year-old to open the door and lie on the ground. An officer asked if he was the one who shot his father and he allegedly replied that he had, adding, "sometimes I don't think right."
The boy allegedly secured his father's stun gun, which the South Bend Tribune reported he said he had tested on the family dog before the shooting. He also allegedly told police that he planned to shoot his father in the head, but couldn't because of the way he was lying.
During a conversation with officers after the shooting, WSBT reported the 11-year-old also warned that if he didn't get a PlayStation, an Xbox and a computer there would be a "part two."
Makowski's son appeared in court on Tuesday and is due back on April 10.​