An 11-year-old boy is accused of repeatedly hitting a person in the head with a gun during a carjacking incident Tuesday night in St. Louis, according to authorities. Police said the boy was helping his mother while she stole a car from a driver.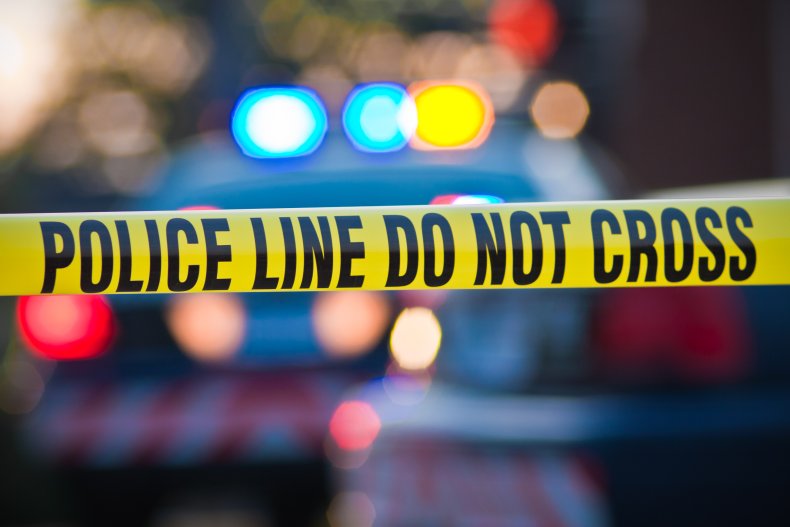 The St. Louis Metropolitan Police Department said a 48-year-old man agreed to drive the woman and her son to a location in the Vandeventer neighborhood of the city on Tuesday night. The unidentified victim told police that shortly before arriving at the destination, the woman grabbed the car keys from the ignition while the boy struck him in the head several times with a gun.
Police said the woman then pulled the victim out of the vehicle, a 2017 Nissan Rogue, and drove away with her son.
The St. Louis Post-Dispatch reported that police said the mother provided her son's age to the driver.
An EMS responded to the scene and treated the victim for injuries. Police have made no arrests but described the suspects as a 29- to 40-year-old Black female wearing a black jacket and white/black striped shorts, while the boy is said to be an 11-year-old Black male last seen in an orange jacket and black jeans.
Police provided no further details regarding the ongoing investigation.
Carjackings have reportedly increased during the pandemic. While the FBI does not keep a national database for vehicular hijackings, many cities do keep track of the crimes. Many of these cities have also cited an increase in car thefts by juveniles.
In 2020, there were 405 carjackings in Minneapolis, more than triple the number from the previous year. NPR reported that suspects arrested for car theft crimes in Minneapolis were often youths between the ages of 11 and 17. Meanwhile, Chicago police reported juveniles were involved in nearly half of 2020 carjacking incidents in the city in 2020.
According to Washington, D.C.'s Metropolitan Police Department (MPD), 60 juveniles were arrested in the capital for carjacking in 2020, an increase from the 24 arrested in 2019. In order to curb carjacking, the MPD created a special task force in February.
"Washington, D.C., along with other major cities around the nation, are experiencing an increase in carjackings, auto thefts and unauthorized use of vehicle offenses in communities," the MPD said in a February statement. "As a way to combat these crimes, MPD assigned a dedicated group of detectives to this task force with the primary responsibility of addressing and reducing these crimes."
In March, two teenage girls made national headlines for their involvement in the carjacking and death of 66-year-old Uber Eats driver Mohammed Anwar in Washington, D.C. A 15-year-old girl pleaded guilty to felony murder for Anwar's death, while a 13-year-old female accomplice pleaded guilty to second-degree murder charges.