11-year-old Boy Shot Grandmother After She Asked Him to Clean His Room Before Turning Gun on Himself
Police in Arizona have launched an investigation into an apparent murder-suicide involving an 11-year-old boy who allegedly killed his grandmother before turning the gun on himself after being asked to clean his room.
The Maricopa County Sheriff's Office said they received a call around 5:13 p.m. from a man stating that his grandson had fatally shot his 65-year-old wife Yvonne Woodward, before the boy shot himself at their home in Litchfield Park, Arizona, on November 3.
The man who made the call, Doyle Hebert, told detectives that he and his wife had asked their grandson to "clean his room and pick up after himself throughout the day, as he was being stubborn about it," the Maricopa County Sheriff's Office said in a statement to Newsweek.
Hebert and his wife then sat down on their living room couch to watch television. At some point, the 11-year-old boy came up behind Woodward and shot her with a handgun which belonged to his grandfather.
Hebert said he first chased after the boy, before returning to his wife to attempt first aid. He said he then heard another gunshot before seeing the boy collapse to the ground.
The man then retrieved the gun from his grandson before dialing 911.
"In the preliminary stages of this investigation there had been no previous signs that the grandson might harm someone or himself and there was no cause for concern prior to this event," a Maricopa County Sheriff's Office spokesperson added.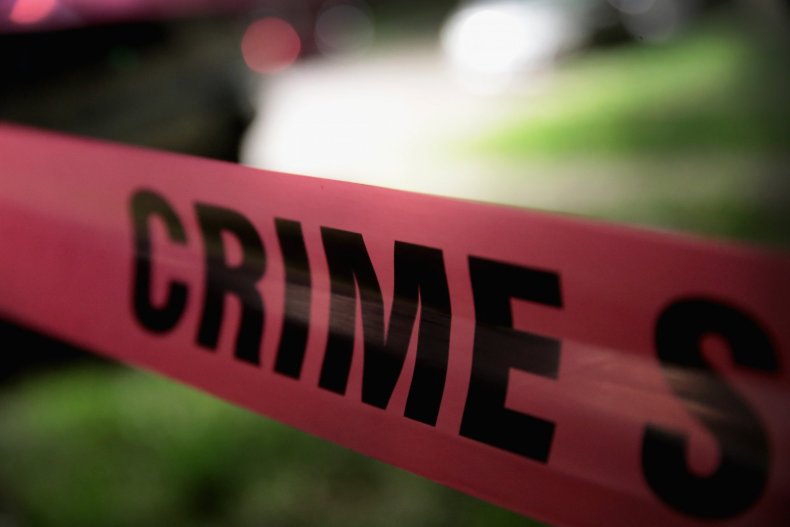 "This is open ongoing investigation. MCSO detectives are still conducting follow-up and there is no more information for release at this time."
It is unclear how the boy was able to access the handgun owned by his grandfather. Doyle and Woodward had full custody of the 11-year-old.
Neighbors have described their shock in the wake of the tragedy involving the "nice family."
"I knew the kid. I mean, he would ride his bicycle around, play around the neighborhood," Walter Venerable told AZ Family.
"We stood outside and we prayed," added Danny Dillon said. "It's just hard. You can't get your mind around it, you just can't.
"You have that neighborly connection, but your heart just wishes that you had more and you could've done more, you could've seen something or said something."