11-Year-Old Faces Murder Charge After Shooting 8-Year-Old in White Pine, Tennessee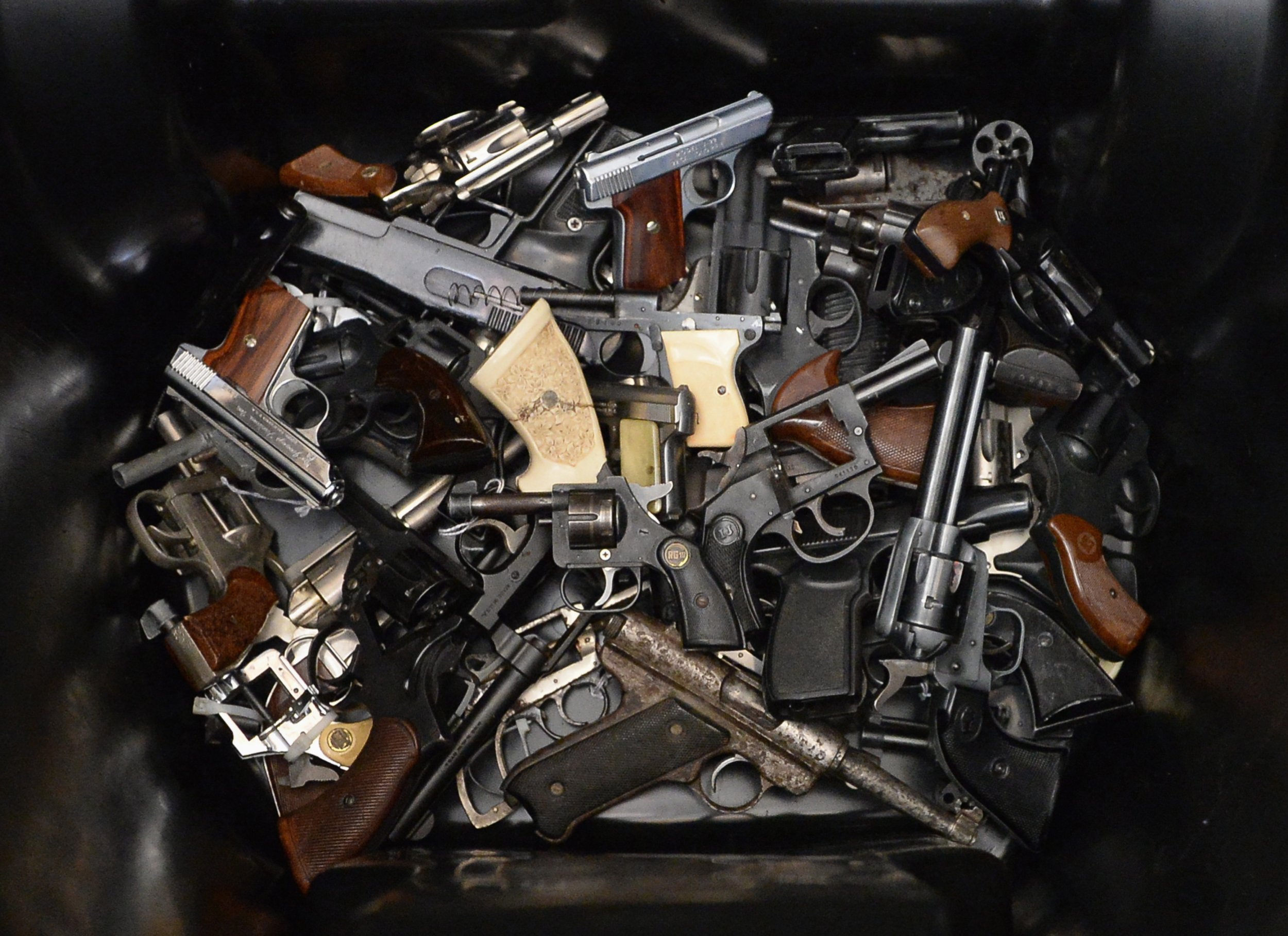 An 11-year-old boy is facing murder charges after using his father's gun to shoot and kill 8-year-old McKayla Dyer at a White Pine, Tennessee trailer park on Saturday evening.
The boy, who was not identified by authorities due to his age, became upset with Dyer after she declined to let him see her puppy, WKRN reported. He then allegedly used his father's gun to shoot and kill the girl. Dyer's sister witnessed the incident.
"When we arrived on the scene, we saw an 8-year-old female had been shot in the chest and was lying on the ground. She was pronounced dead later at the hospital but she was unresponsive when we arrived," Jefferson County Sheriff G.W. McCoig tells Newsweek . Emergency responders tried repeatedly to revive Dyer.
McCoig did not address reports that a puppy sparked the altercation because he has not yet interviewed the boy.
"We transported his whole family to the Jefferson County Sheriff's Office for interviewing. The family was cooperative. The boy was cooperative about going to the sheriff's office only," McCoig says, noting that his father invoked the child's right to have a lawyer present during questioning as soon as police attempted to speak with him. The boy's parents agreed to be interviewed.
The 11-year-old is being held in a Knox County juvenile detention center pending the family retaining the services of an attorney.
The 11-year-old allegedly used his father's 12 gauge single-shot shotgun. "In Tennessee, you don't have to register your firearms but when you go buy one; you have to pass the background check. This was a common shotgun used for hunting. The father could legally purchase the gun," the sheriff explains. It remains unclear how the boy found the shotgun or whether he had been trained to use a gun.
Dyer's family is not currently pursuing civil action against the boy's family. "They're just angry." the sheriff says. "They're angry at the loss of their child. They want him prosecuted. We're doing everything we can to do what's legally and rightfully possible, what we are supposed to by law."
A juvenile trial date has been set for October 28, but the sheriff is bringing a motion in hopes of moving the case to an adult court. If the 11-year-old is tried as an adult and found guilty, he could be sentenced to life in prison but would escape the possibility of the death penalty because of his age.
Moving this unusual case from juvenile to adult court would be no easy feat, according to Tennessee attorney Nathan Luna. "They would have to show that an 11-year-old committed a crime that was premeditated and calculated: That this just wasn't just two kids playing around, not just an 11-year-old who got mad," Luna tells Newsweek.
Luna, who at one time acted as an assistant district attorney, said he had never encountered a case of an 11-year-old being moved to adult court to face murder charges. "If you take off the table the fact that it's a juvenile, the state still has to prove that the 11-year-old contemplated his action before committing it, that he had the maturity to do that," he says.
Georgia-based family attorney Randall Kessler also notes the difficulty of bringing juveniles to adult court: "It's a risk for the prosecution, as the jury is going to see a child—you worry about sympathy for the defendant," he explains.
If the boy is charged as a juvenile and found guilty, he would likely be kept in state custody until he turns 21, Luna said. While many juvenile offenses are wiped from the record when the offender becomes an adult, it's unclear if something as serious as first-degree murder would be expunged.
"You try them as an adult based on their capacity to understand what they've done. We treat someone as an adult by their capacity to understand, not the seriousness of their action. An 11-year-old sounds like a very young age to treat someone as an adult," Kessler concludes.
Dyer's family is arranging a funeral for the little girl. Details have not yet been released.
Correction: A previous verison of the story identified the town as White Pines. It is White Pine.