11-Year-Old Florida Boy Sent Home For Wearing a Hooters Mask
This school district didn't think this student's mask was a hoot. 11-year-old Ian Golba of Orange County, Florida was sent home after he was asked to remove his Hooters branded mask at school.
Greg Golba, the father of the fifth grader who was sent home, was shocked about the school's decision, and noted that his son had been wearing it for weeks. "There is nothing offensive or derogatory about this mask," he said via WFLA.
Both Greg and Ian could not understand why the school ruled the mask inappropriate for school. "I don't think it's offensive at all, it's just a restaurant," he added. Greg also revealed that his son wore the mask for four weeks, and was only asked to remove it twice in the past.
Ian's teacher at the Sunset Park Elementary School in Windermere had said something about his face covering, he told WFLA. "I wore it and she said it was not appropriate for school and I asked her why and she said if you really want to know why go ask the principal," Ian revealed.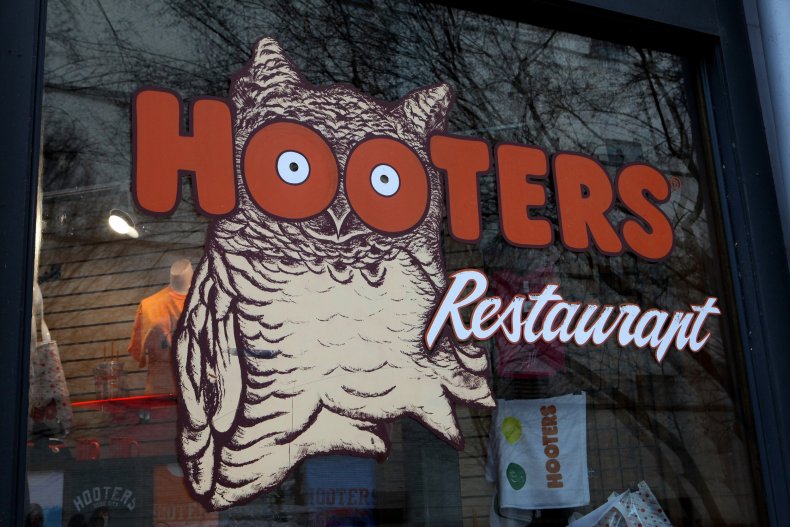 When he went to the principal's office, Ian explained that he was told to take the mask without being given an exact reason. "He told me to take it off three times and I asked him why, he said just take it off, so I took it off and I had to wear a different mask," he said. Ian replaced the Hooters mask with an extra.
Greg called the school's principal to ask why exactly Ian was asked to remove the Hooters face covering.
"He told me it was deemed offensive. I told him we go there as a family. We eat their wings, we watch sports. I said we have chocolate cake! We go there all the time it is not an offensive mask," he said via FOX35 Orlando, thinking that maybe the school administrators would change their minds over their decision.
"He was afraid he was going to get reprimanded, in trouble and perhaps suspended from school," Greg continued. "I've never viewed it as anything but a restaurant. Do we feel women's bodies are offensive? I don't know. I don't. The principal told me that it was inappropriate. I said I don't understand why it's inappropriate. There's nothing wrong with that mask."
As for what Greg is going to do moving forward? He's going to take his son back to Hooters. "We do like the chicken wings. They have the best chicken wings," he noted.
The school ruled that the principal can have the final say in what is considered suitable and within dress code. The district's dress code, via WFLA, says in part: "The principal at each school reserves the right to determine what appropriate dress is for the school ..."
Newsweek did not receive comment from Hooters at the time of publication.