11-Year-Old Girl Killed By Stray Bullet On New York City Street: Police
An 11-year-old girl died Monday after she was struck by a stray bullet in a bungled drive-by shooting on a street in the Bronx borough of New York City.
Hitmen on a motor-scooter targeted and intended to kill a man as they rode along 166th Street and Fox Street, according to the New York Police Department.
CCTV footage of the attempted hit shows the gunman riding pillion, turning to fire behind him over his shoulder at the intended target, who was running away.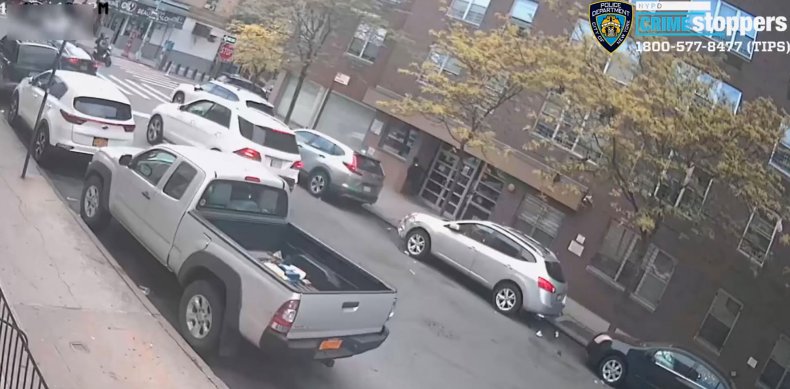 But as the man escaped apparently unhurt, a stray bullet hit the 11-year-old in the abdomen. She was taken to the hospital in critical condition but later died of her injuries.
NYPD Assistant Chief Philip Rivera said two men on a scooter were chasing another man on Fox Street when the suspect riding pillion opened fire on the fleeing target.
Police are continuing to look for the two suspects on the scooter as well as their intended target.
Deputy Chief Timothy McCormack said: "This is very, very difficult for us to accept.
"This is the second child that's shot in this borough this year. An 11-month-old and now an 11-year-old.
"It is troubling that this is happening in our society today."
McCormack referred to a baby girl who was shot in the face by a stray bullet while sitting with her mom in a parked car in the Bronx in January.
The latest shooting comes at a time when New York City is experiencing a 41 percent surge in major crimes so far this year when compared to the same period in 2021, according to NYPD crime statistics.
More than 520 people have been shot dead in the city so far this year.
The investigation into the 11-year-old's death is ongoing.
This story was provided to Newsweek by Zenger News.