11-Year-Old Nigerian Boy Dancing Barefoot in His Muddy Yard Receives the Offer of His Dreams
British writer Vivian Greene once said, "Life isn't about waiting for the storm to pass. It's about learning how to dance in the rain." And Anthony Mmesoma Madu did just that.
Reddit user azgrunt shared a clip of the 11-year-old Nigerian boy dancing. Madu gracefully twirls and pirouettes on the muddy ground as it rains in his yard. The video, which was shared on Leap of Dance Academy's social media, was captioned: "Behind those fanciful in class beauty and costumes are lots and lots of backstage hard work. With very little or no resources our kids are training to be the best they can."
The video, showcasing Madu's talent, went viral.
Madu's talents piqued the curiosity of many, including Academy Award-winning actress Viola Davis. She shared the clip on Twitter, and gushed about Madu's skills. "Reminds me of the beauty of my people," she tweeted back in June. "We create, soar, can imagine, have unleashed passion, and love....despite the brutal obstacles that have been put in front of us! Our people can fly!!!"
Cynthia Harvey, the artistic director of the American Ballet Theatre Jacqueline Kennedy Onassis School of Dance in New York, was also incredibly interested in Madu. "A friend who lives in the UK sent me the video," Harvey explained to the Cincinnati Enquirer. "Within a day, I was trying to find him."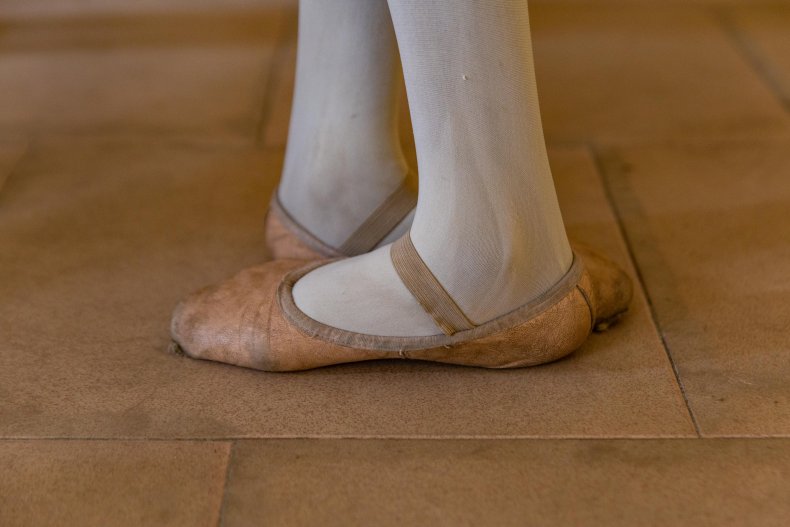 Harvey was eventually able to find the dance school and Madu's teacher, Daniel Ajala Owoseni, who gushed about his student.
"Anthony is a very committed student. Right from day one, he has always been very time conscious," Owoseni told the BBC. "We are trying to change stereotypes around ballet dance. Boys can actually do ballet." Owoseni founded the Lagos dance school in 2017, which has 12 students, including Madu.
Madu was "very, very happy" upon learning that the video of him dancing went viral. "When people see ballet they think it is only for girls," Madu told the outlet. "How I want them to see me is when I am dancing, they know that there is a male ballet dancer."
Ultimately, Harvey is thrilled that the ABT could make a difference in the lives of Madu and Owoseni.
"A child who shows this much dedication, you just have to help," Harvey continued, as per The Cincinnati Enquirer. "If there is anything the world has taught us, it's that we have to inspire all sorts of people and that we all have a lot to learn from one another. Providing opportunities for Daniel and Anthony is the right thing to do."