11 Year Old Survived Family Massacre By Playing Dead After Being Shot Several Times: Police
An 11-year-old girl who was shot several times in a shooting spree that killed four members of her family, survived by playing dead, according to police.
Bryan Riley, 33, has been charged with four counts of first-degree murder and other felonies when he allegedly invaded a home, killed four residents, injured the girl, and engaged in a shootout with police in Lakeland, Florida in the early hours of Sunday morning. Riley and his victims did not know each other.
After Riley came out with his hands up, police heard cries for help and ran in to retrieve the injured child, according to law enforcement.
The 11-year-old girl was airlifted to Tampa General Hospital after her rescue by police and is in stable condition. "She did tell some of her relatives who told us, how did she survive, she said I played dead and I prayed," Polk County Sheriff Grady Judd told reporters.
"He went there on a mission to kill all of those wonderful people, and he killed all but one," Judd said.
The girl's remaining family later released a statement on her condition, saying after going through four surgeries she is in stable condition and is alert, is able to read and write, and is in good spirits.
"She was very scared when this happened, but she just prayed during the event and knew it would be OK," her family said in a statement to WTVT-TV. "We appreciate all the well wishes, kind words and prayers."
Several hours before the killings took place, police responded to a call at the victims' home regarding a suspicious person who was already gone by the time they arrived.
According to court records, Riley had shown up at the house saying God had sent him there to stop the suicide of someone named Amber. The caller had replied that no one named Amber lived there.
"He confessed later and told us, you know, [s]he made me really mad, so I went home and created an opps plan, and you know what that means, if you create an opps plan you have to kill everybody," Judd told reporters.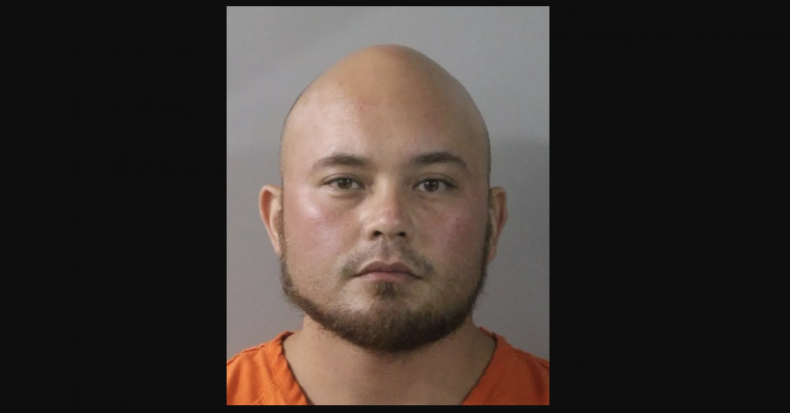 Riley, who before the killings had "virtually no criminal history," according to Judd, is an ex-marine who served in Iraq and Afghanistan before being honorably discharged.
His girlfriend told police Riley had never been violent to her but had been acting increasingly erratically and saying he was communicating with God. She revealed that she and Riley had a fight on Saturday about Riley's claims that he could speak directly to God.
He allegedly shot and killed 40-year-old Justice Gleason, his 33-year-old girlfriend, Theresa Lanham, a three-month-old baby boy, the baby's 62-year-old grandmother, Catherine Delgado, and the family dog.
Newsweek reached out to the Polk County Sheriff's Office for comment.