112-Year-Old Chicago White Sox Fan Sees His Favorite Team for the First Time Ever
The Chicago White Sox were the toast of the town and so-called best team in baseball a century ago. But after the Sox lost the World Series in 1919, a local newspaper launched an investigation that discovered the team intentionally lost the Series to the Cincinnati Reds.
The franchise took nearly a century getting over the infamous "Black Sox" scandal of throwing the Series and having eight of its players permanently banned from baseball.
But long and true on the city's south side, there remained Sox faithfuls for decades upon decades. Even going into the 21st century there had not been a White Sox world champion since the 1917 squad. However, many of the fans never wavered.
It's not sure how long CP Crawford has been a fan of the White Sox, but it must have been a surprise Thursday when a black limousine showed up at his current residence to pick him up to take the 112-year-old man to see the team he calls his favorite. It was his first-ever White Sox game, and something that was special for both him and the franchise.
Crawford claimed he never had the time to see his team play, according to the Chicago Sun-Times. A collaborative effort made that happen, and Crawford responded in few words, which is his nature.
"Chicago is my hometown," was all Crawford could muster to say as the Bruno Mars tune "Uptown Funk" piped through stadium speakers.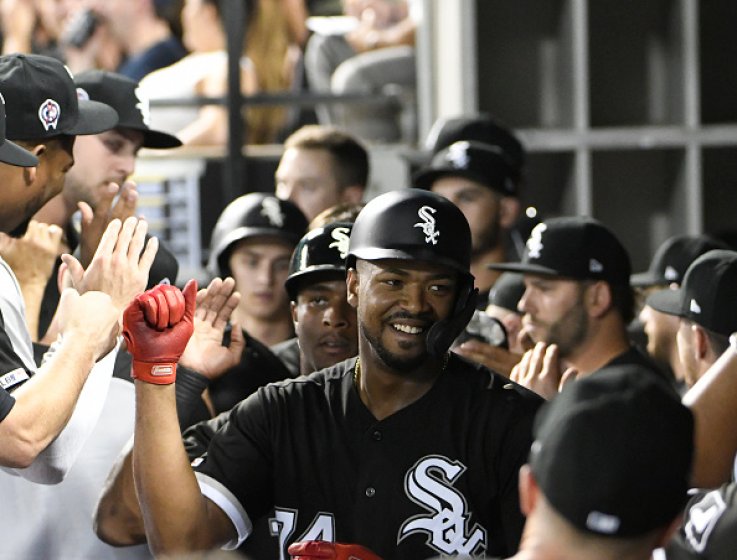 Andrew Holmes is a community activist in the tri-state area near Chicago, and he teamed up with the White Sox organization to get Crawford into his first game to see his team play.
"See, I told you I was going to take you to see the White Sox. Guess what? You're here at the White Sox," Holmes said near Crawford's wheelchair.
Just getting to the stadium and seeing the game from afar was only the beginning for Crawford, who was taken onto the field as grounds crews were sweeping and doing last-second prep before the professionals entered for the game.
Crawford got one more treat — a visit from baseball and White Sox legend Harold Baines, who delivered Crawford his very own team jersey with "Crawford" embroidered above the number 112.
Baines said, "How you doing, sir?"
"I feel pretty good," Crawford responded.
And after many years of root-root-rooting for the White Sox, a longtime fan finally got to take in the sights and sounds of the game in person. The White Sox got more hits than Kansas City on Thursday night, but the Royals won the game, 6-3.
But this was probably a grand slam for Crawford.
112-Year-Old Chicago White Sox Fan Sees His Favorite Team for the First Time Ever | Sports