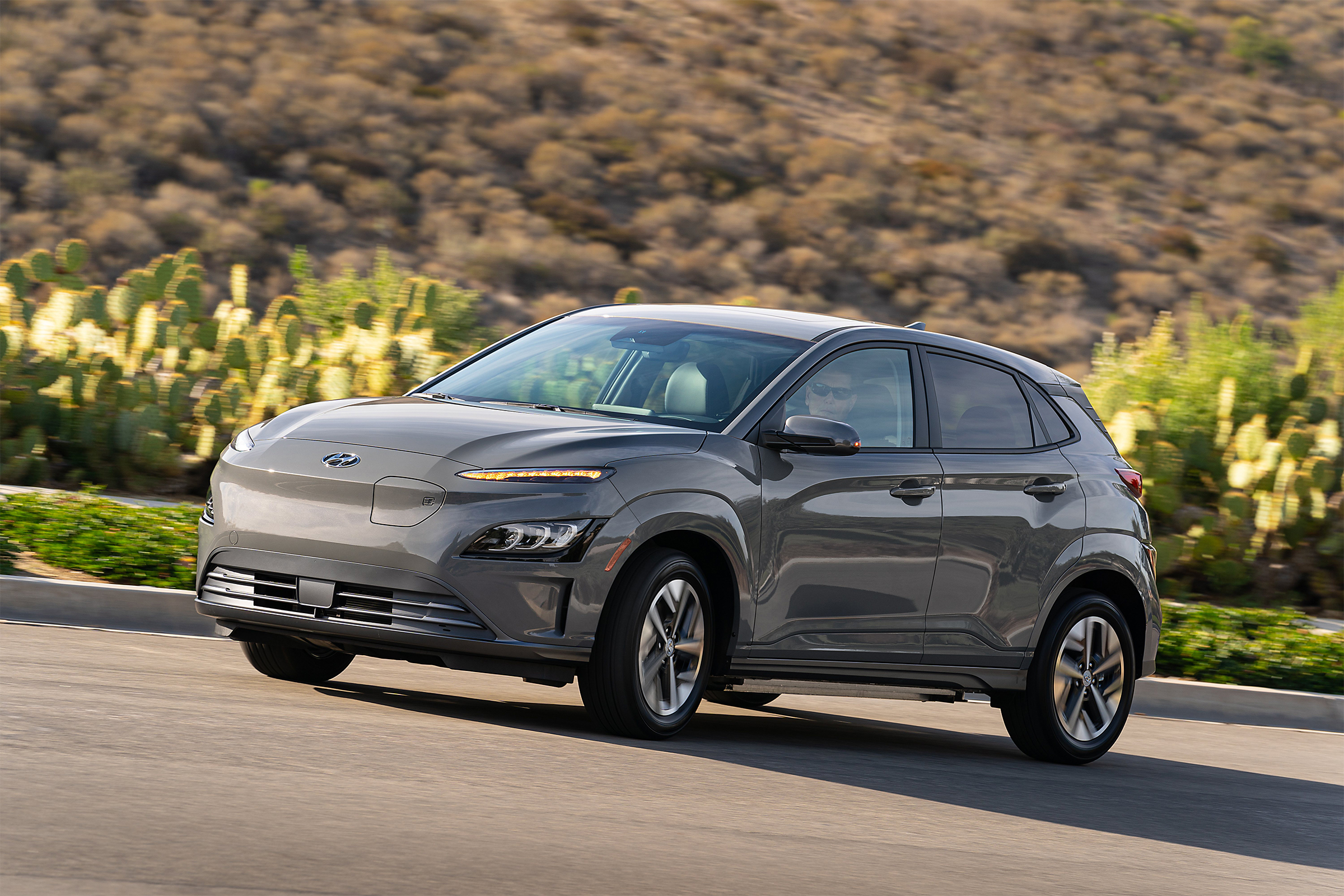 Carpooling has been on the decline according to the U.S. Census data, despite vehicles getting larger, more multi-passenger car lanes in existence and government incentives designed to encourage the practice. The global pandemic has made that number even smaller.
Saving on fuel and insurance, increased relaxation time and quicker rides in due to HOV lane access are just some of the benefits of carpooling.
To answer the question of what vehicles are best for carpooling, Newsweek considered driver and passenger comfort, fuel economy, standard and available technology and safety features.
Honda Civic Sedan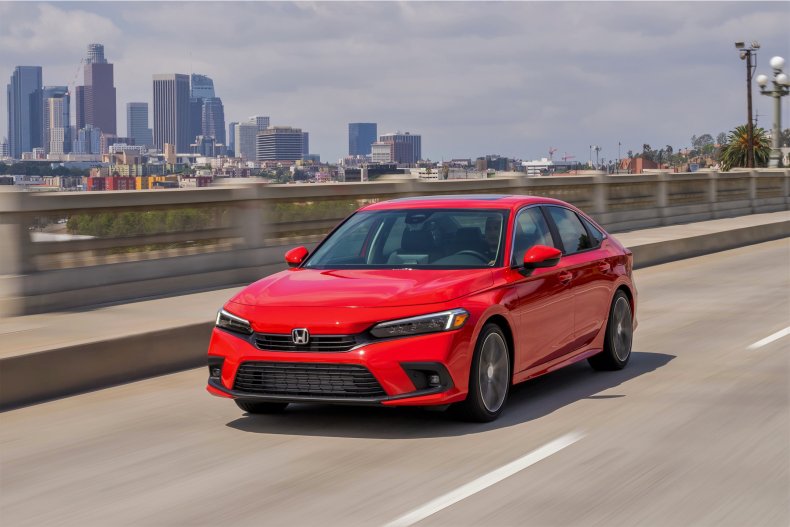 The Honda Civic combines fuel efficiency with comfortable seating for four adults and several safety and driver-assist technologies. The Civic Sedan comes standard with Apple CarPlay and Android Auto, and can be equipped with up to three USB ports. Adaptive cruise control, lane-keeping assist, forward collision assist and road departure mitigation are also on its roster of features. The Civic gets up to 42 mpg on the highway.
Toyota Corolla Hybrid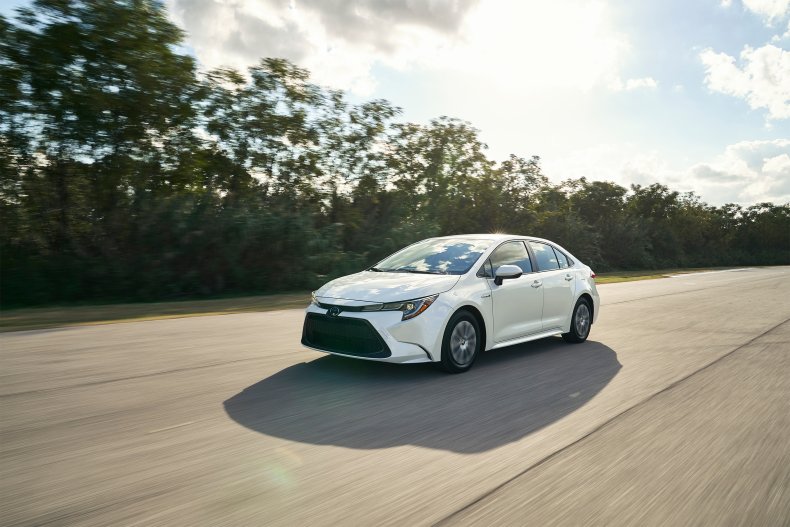 The 2021 Toyota Corolla comes with a suite of driver-assist technology including adaptive cruise control and lane-centering steering on models equipped an automatic transmission. Though spacious, the backseat may be tight for taller passengers. The Corolla Hybrid gets an EPA-estimated 52 mpg on the highway in some configurations but some drivers say that they're able to get far more than that on a regular basis.
Chrysler Pacifica Hybrid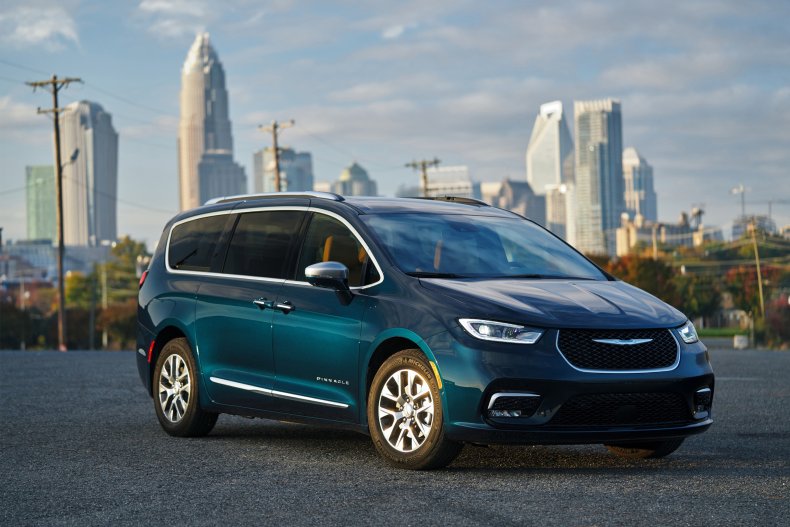 The Chrysler Pacifica Hybrid is a plug-in hybrid electric minivan that can travel 32 miles on battery power and 488 miles with a full tank of gas for a combined 520 miles of range with gas and electric power. The battery can charge in as little as two hours. Unlike the gas-only Pacifica, you can't fold the middle-row seats into the van's floor, but the seven-seater minivan is a solid carpool option, especially in the luxurious Pinnacle trim level.
Hyundai Elantra Hybrid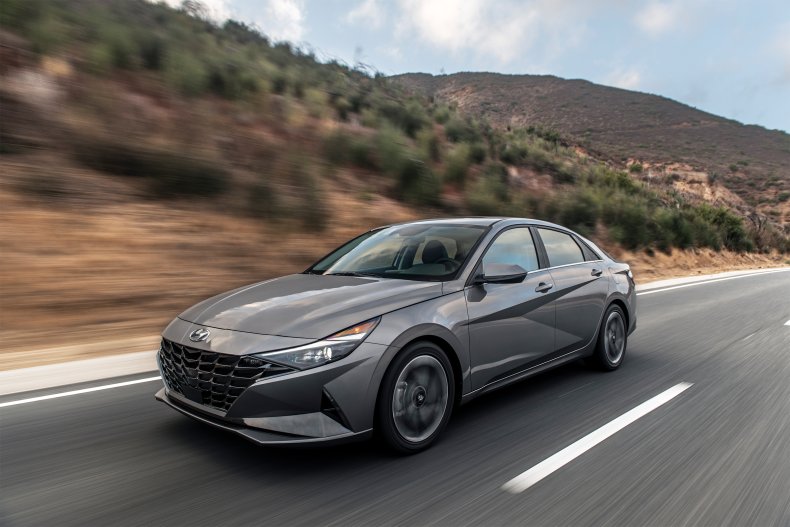 The Hyundai Elantra is a budget-friendly commuter car that doesn't lack in the creature comforts category. The Elantra Hybrid comes with wireless Android Auto and Apple CarPlay connectivity and a long list of standard and available safety features as part of Hyundai's SmartSense safety suite. The Hyundai Elantra Hybrid gets up to 56 mpg on the highway.
Honda CR-V Hybrid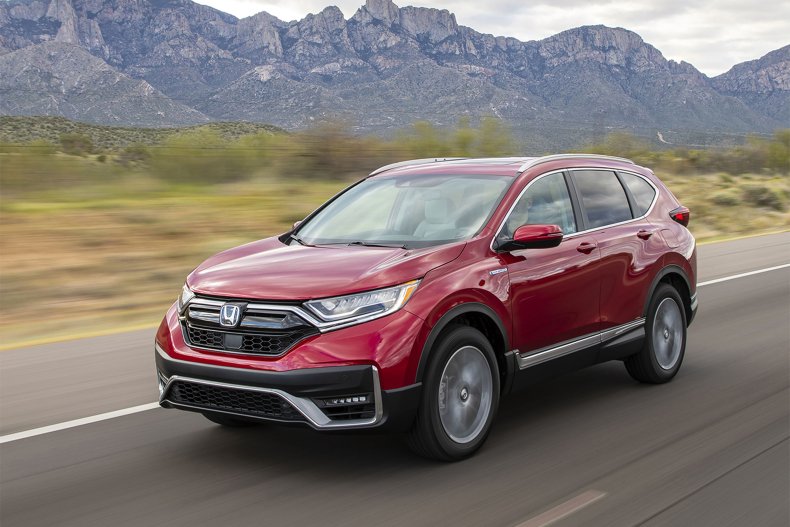 The Honda CR-V Hybrid balances drivability, utility and fuel economy to make it an ideal commuter car. The CR-V has a roomy interior that provides comfortable passenger space — larger than some models. For those who spend most of their commute on congested highways and in crowded cities more than open freeways, the CR-V Hybrid is a great option. The electrified model gets 40 mpg in the city and 35 mpg on the highway.
Hyundai Sonata Hybrid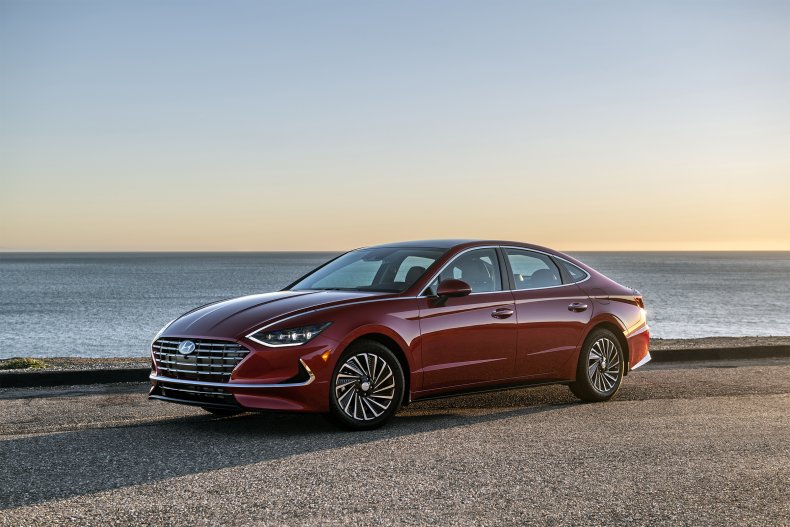 The 2021 Hyundai Sonata Hybrid accommodates the daily drive to work with comfortable seating and standard Apple Carplay, Android Auto, satellite radio. It comes with a long list of standard safety features, including adaptive cruise control and lane-centering tech. Hyundai installed a solar roof on top-tier models that charges when it's sunny and aids in running the car's electronics. The Sonata Hybrid can get up to 54 mpg on the highway.
Lincoln Corsair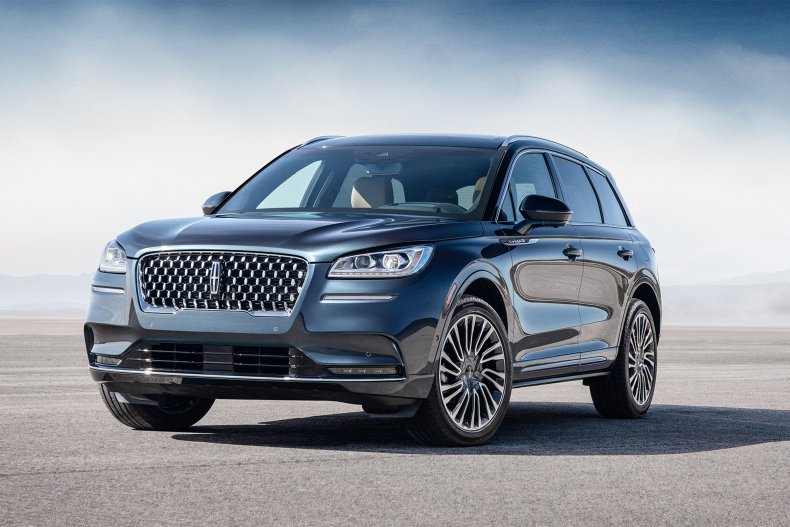 The Lincoln Corsair focuses on delivering comfort and a serene driving environment for a reasonable price, without leaving behind quality. This compact luxury crossover has a good roster of convenience features that includes a wireless charging pad and the ability to use your phone as a key. The Corsair has available adaptive cruise control and 24-way power-adjustable front seats. The Lincoln Corsair can get up to 28 mpg on the highway.
Hyundai Kona Electric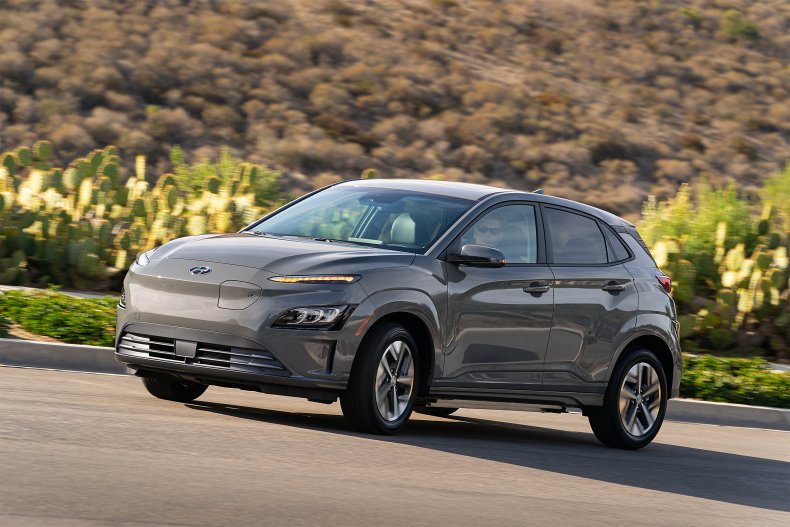 The 2021 Hyundai Kona Electric is simply an electric version of Hyundai's Kona extra-small crossover SUV. The car is powered by a battery paired with the SUV's 201-horsepower electric motor. It can go more than 250 miles before recharging. The Kona EV has the same size cabin cargo space as a gas-powered Kona, and comes standard with wireless Apple CarPlay and Android Auto.
Tesla Model 3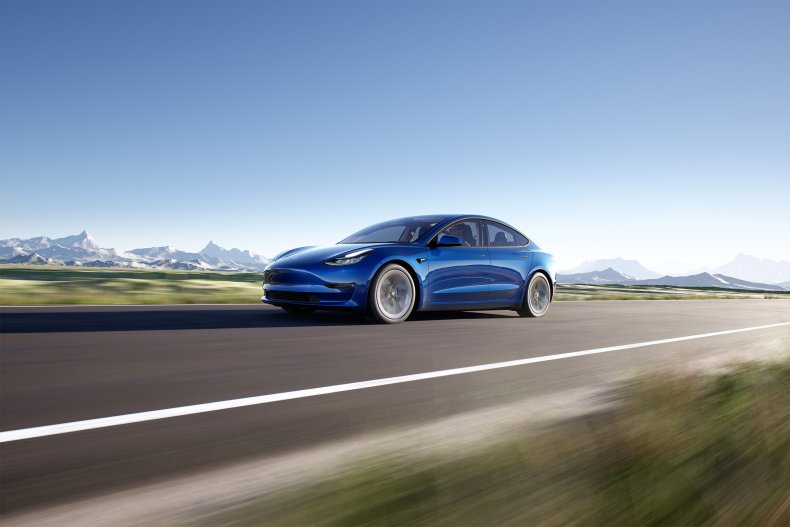 The Tesla Model 3 compact sports sedan comes with a 15-inch touch screen and a fully electric powertrain. It also boasts a range of 263 miles on the base model and up to 353 miles with upgrades. Tesla's Supercharger network provides fast charges across the country.
Volkswagen ID.4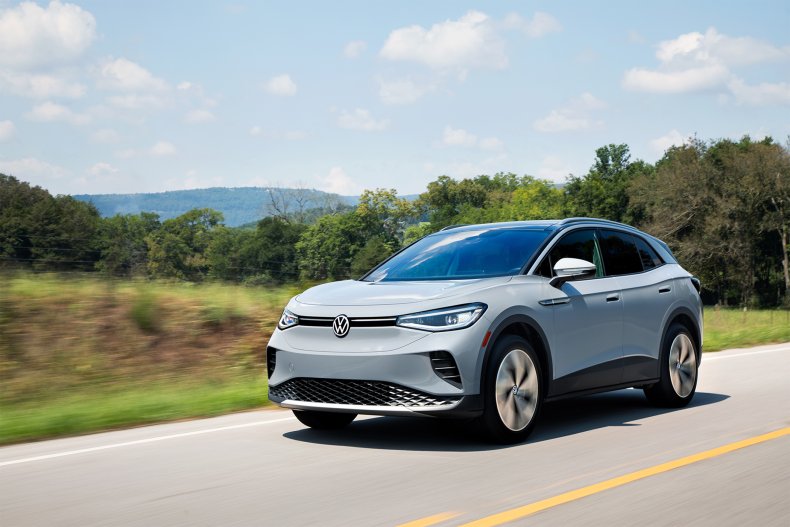 The Volkswagen ID.4 shines as a daily commuter vehicle because of its spacious interior and zero emissions status. The lack of transmission tunnel, fuel tank and exhaust piping allows for a very roomy cabin and plenty of passenger headspace. Volkswagen has installed a 12-inch infotainment touch screen with standard Apple CarPlay and Android Auto. The ID.4 AWD can get up to 90 MPGe on the highway.
Subaru Legacy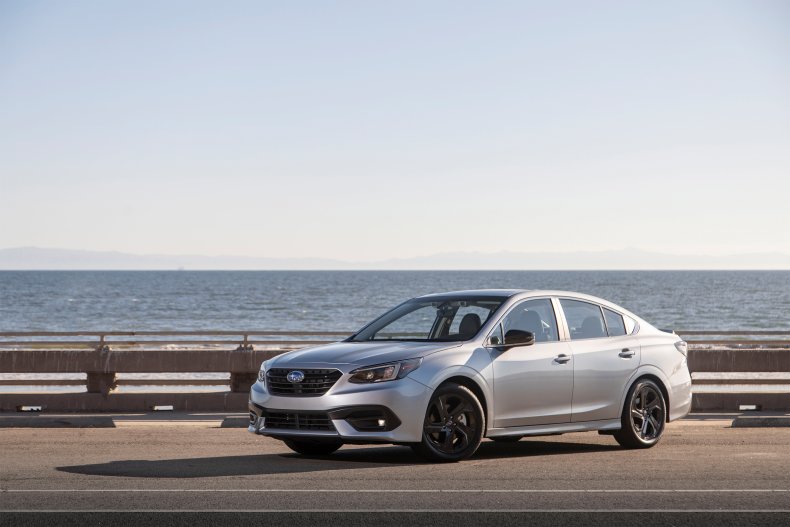 The Subaru Legacy's standard all wheel drive makes the car particularly attractive to those who experience rough weather on their regular commute. The Legacy comes standard with a long list of driver assistance features, satellite radio, two 7-inch touch screens that control infotainment and climate (a larger screen that houses all functions in one is available). The Subaru Legacy can get up to 35 mpg on the highway.
Toyota Camry Hybrid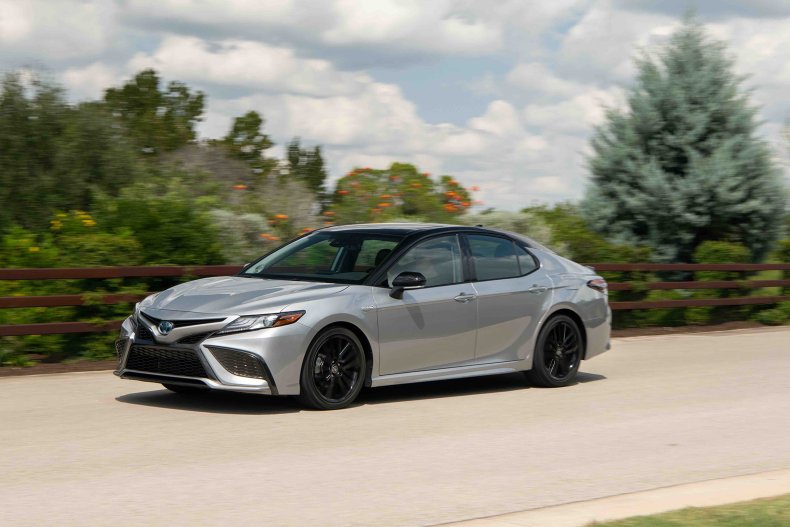 The Toyota Camry Hybrid offers an excellent fuel economy with up to 53 mpg on the highway. Inside the Toyota Camry Hybrid are available eight-way power-adjustable driver and front passenger seats, a customizable audio display, and ambient lighting features. The Camry's strong record of reliability, paired with a number of standard safety features like adaptive cruise control, lane-keeping assist, and automatic high beams, make it worthy of consideration.