Big Blue Moon Diamond Expected to Bring Over $35 Million at Auction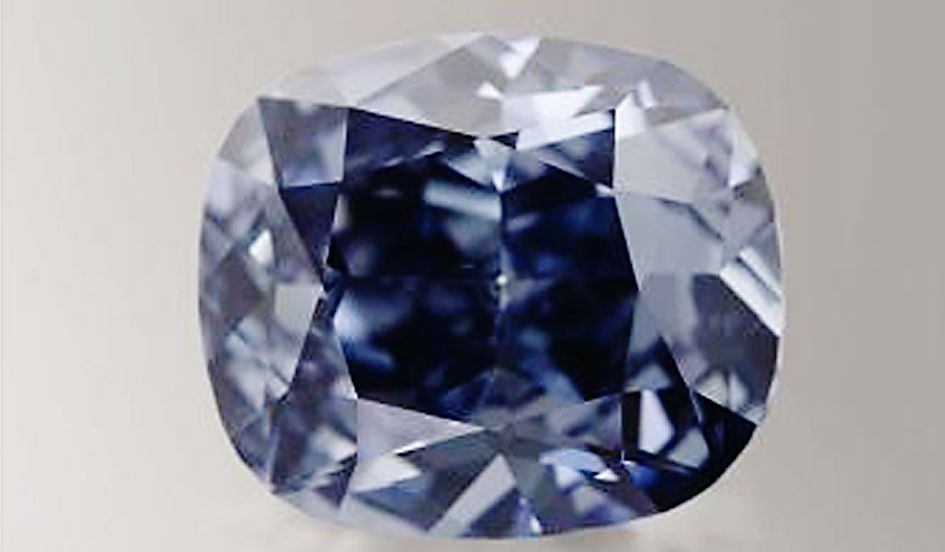 A fancy 12.03 carat vivid blue diamond is being auctioned off by Sotheby's in Geneva on November 11. The cushion-shaped diamond is the largest of its kind to ever appear at auction.
Known as the Blue Moon Diamond, it has flawless clarity and a particularly unusual color. It was named after the expression "once in a blue moon," because of how rare a find it is.
"While any diamond with natural blue coloration is a rare discovery, some are so exceptional that they emerge only once in a lifetime. The Blue Moon Diamond is one of those remarkable occurrences," the Gemological Institute of America writes in its monograph of the diamond. The institute give the diamond the highest possible grade for a blue diamond. According to the monograph, the unusual blue color has "likely to have never before been seen within such a large diamond or any gemstone."
Because of its condition and rarity, the diamond is estimated to bring between $35 million and $55 million. It will be on exhibit in Hong Kong October 2-6, in London October 18-22 and in New York City October 30 to November 1. From there, it'll travel to Geneva for auction.
Sotheby's currently holds the world record price for a blue diamond: The Zoe Diamond, a 9.75 carat stone, sold for over $32 million in November 2014.
Big Blue Moon Diamond Expected to Bring Over $35 Million at Auction | Business