12 Quotes to Honor Educators on World Teachers' Day 2020
More than ever before, teachers have an incredibly important job. They guide us, educate us and help us succeed academically. Many times the lessons they teach even go beyond the classroom, as educators inspire and empower us in ways that ripple throughout our daily lives.
Every year on October 5 since 1994, we celebrate and honor teachers and educators around the world for World Teachers' Day. In times of crisis, such as the ongoing coronavirus pandemic, they have worked harder than ever to ensure that we can all learn safely and successfully. And in 2020, they have shown leadership and resilience during a time when it can be difficult to find strength within ourselves.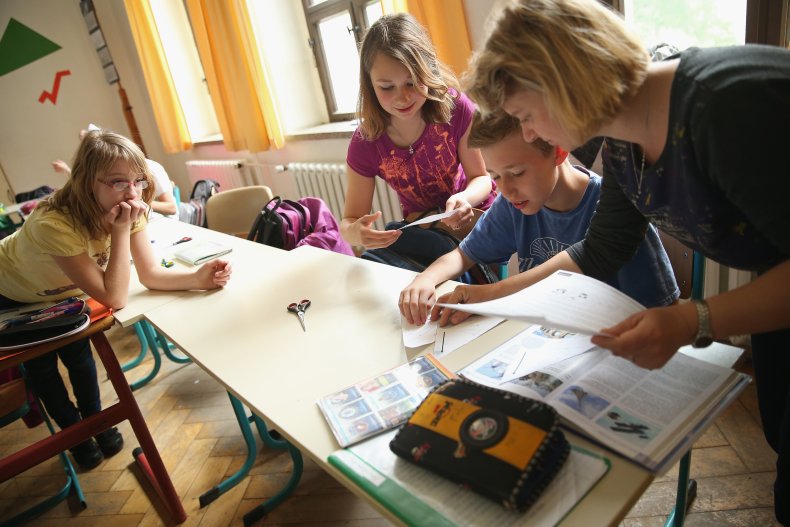 Here are some quotes, from all manner of sources, to celebrate teachers, today and always.
"The teacher is of course an artist, but being an artist does not mean that he or she can make the profile, can shape the students. What an educator does in teaching is to make it possible for the students to become themselves." ― Paulo Freire, Pedagogy of the Oppressed, 1968
"Proper teaching is recognized with ease. You can know it without fail because it awakens within you that sensation which tells you this is something you have always known." ― Frank Herbert, Dune, 1965
"Questions are for the benefit of every student, not just the one raising his hand." ― Ann Patchett, State of Wonder, 2011
"Good coaches tell you where the fish are, great coaches teach you how to find them." ― Kobe Bryant, The Mamba Mentality: How I Play, 2018
"Have you ever really had a teacher? One who saw you as a raw but precious thing, a jewel that, with wisdom, could be polished to a proud shine? If you are lucky enough to find your way to such teachers, you will always find your way back." ― Mitch Albom, Tuesdays with Morrie, 1997
"Once she knows how to read there's only one thing you can teach her to believe in and that is herself." ― Virginia Woolf, Monday or Tuesday, 1921
"That's what education should be ... the art of orientation. Educators should devise the simplest and most effective methods of turning minds around. It shouldn't be the art of implanting sight in the organ, but should proceed on the understanding that the organ already has the capacity, but is improperly aligned and isn't facing the right way." ― Plato, The Republic, c. 375 B.C.
"A teacher who loves learning earns the right and the ability to help others learn." ― Ruth Beechick, An Easy Start in Arithmetic, Grades K-3, 1986
"We never know which lives we influence, or when, or why." ― Stephen King, 11/22/63, 2011
"Teaching is only demonstrating that it is possible. Learning is making it possible for yourself." ― Paulo Coelho, The Pilgrimage, 1987
"One child, one teacher, one book, one pen can change the world." ― Malala Yousafzai, I Am Malala: The Story of the Girl Who Stood Up for Education and Was Shot by the Taliban, 2013
"[Kids] don't remember what you try to teach them. They remember what you are." ― Jim Henson, It's Not Easy Being Green: And Other Things to Consider, 2005