12 Strategies for Keeping Your Team Curious and Innovative
Creating a culture that actively encourages employees to generate and share ideas is a great way to keep your company competitive in the market.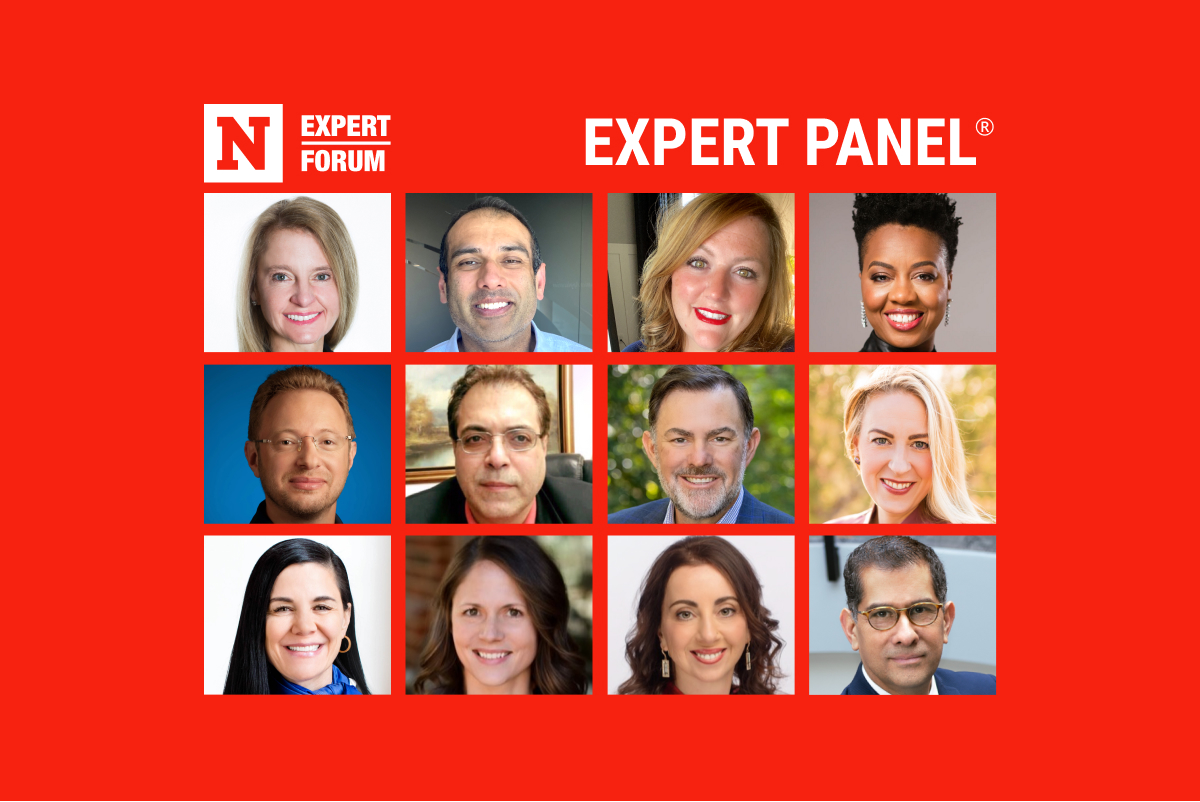 Once an employee has been in an organization for enough time, the fresh perspective they brought with them may start to dwindle. Learning more about the organization and the clients it serves as well as becoming entrenched in already established systems can make it difficult to branch out, especially if leadership isn't open to making real changes that impact the business in significant ways.
Contrary to popular belief, the best ideas don't necessarily always have to come from the top, and devising ways to keep employees part of the conversations happening within an organization can only lead to business wins. To help leaders create a workplace culture that fosters innovation, 12 Newsweek Expert Forum members share methods they've adopted for keeping their teams curious and innovative.
1. Encourage Creative Thinking
By definition, "curious and innovative" means it's something they haven't done before and don't know how it will turn out. To overcome the fear of failure, encourage creative thinking. I ask each person to come up with at least one crazy idea to present to the team for everyone to learn from, and I also participate as an equal member of the team. - Mary-Lou Smulders, Dedrone
2. Foster a Culture That Celebrates Open Communication
I've found fostering a culture of open communication is key. This means creating an environment in which team members feel comfortable asking questions, sharing ideas and giving constructive feedback. It also means being open to new ideas and being willing to experiment with different approaches. Of course, this isn't always easy, but I think it's essential for keeping a team curious and innovative. - Umang Modi, TIAG, Inc.
3. Demonstrate Your Own Commitment to Curiosity
If you want a curious team that is innovative, you too must demonstrate your curiosity and innovation. Teams follow the example of their leader. When they see you challenging ideas, asking probing questions and unapologetically dreaming about the "what ifs" and ideas about how we might do something out loud, they will see that it is safe to do so as well. Innovative teams have innovative leaders, so create a curious culture. - Jennifer Thompson, National Association of Social Workers New Jersey/Delaware
4. Question Systems and Routine Processes
You can keep your team curious and innovative by constantly asking questions about systems and processes that may seem routine. Team members often find workarounds to complete tasks more efficiently, but they don't always share with the leadership for fear of being reprimanded. Asking them to share their work hacks can uncover new ideas and sometimes streamline processes. - LaKesha Womack, Womack Consulting Group
5. Engage With Clients to Continually Learn
Everyday our organization engages with our customers to understand their ongoing pain points. With that information, we try to determine the most innovative ways to address or mitigate those issues. We encourage our team to read and research on topics related and unrelated to our work so that everyone is a perpetual learner. - Brian Katz, Safer School Solutions
6. Bring Employees Into Implementation Processes
Include employees in implementing your organization's vision. It is no longer enough to make them belong; the new trend is to make them feel part of the implementation process. Delegate your authority in a measured way so they feel appreciated and valued. Then their curiosity will rise, new ideas will be generated and innovation will become the norm in your organization. - Dr. Abraham Khoureis, DrAbeKhoureis.com
7. Think of Initiatives as 'Pilots'
Approach a new initiative as if it is a "pilot." It takes out the concern of the permanence of change, allowing for everyone to go into the initiative with the mindset that it will change and adjust from learnings. This also helps leaders be able to determine what works and what does not. Ultimately, a pilot can keep the team thinking about new ideas while also ensuring the idea is successful. - Eric Bing, The College of Healthcare Professions
8. Give Your Team Autonomy
I find the most useful way to keep my team curious and innovative is by giving them autonomy. I like to set them loose on a specific challenge, task or role after explaining to them the things that are important to me from a big picture perspective and what is needed in general for the company. How they get there is up to them. - April (Margulies) White, Trust Relations
9. Leverage Music in the Workplace
Music is powerful. Every morning I have uplifting and motivational music playing as my employees walk into work. This helps improve people's moods and lower their anxiety, which in turn fosters creativity and innovation. And when our team gets stuck on an issue, we stop and turn on music to allow "mind wandering," which can create new ideas, insights and inspiration. - Sonja Wasden, Speaking Mental Health
10. Start Weekly Team Discussions
Each week, we assign a different member to email the team a question. The creator of the question calls on their peers to share their thoughts during our team meeting. This keeps everyone on their toes and encourages participation in a variety of ways. Those who tend to share more work on their listening skills and patience while those who tend to remain silent practice speaking up with confidence. - Leah Marone, Corporate Wellness Consultant
11. Challenge Team Members to Embrace Unconventional Ideas
The idea of a right or wrong idea kills curiosity and innovation. When members of an organization collaborate, they should push their "next best idea," which eliminates people from relying on the obvious next steps. It is this pushing that enables organizations to get to innovation. - Donna Marie Cozine, Consult DMC
12. Determine What Success Looks Like
Define what success looks like with your team and how you'll evaluate it. Allow your team to embrace the ask and recognize that success doesn't always translate to a metric. Sometimes the most innovative ideas come from failure, so give your team the space to fail forward. An open and less fearful environment will naturally spark more curiosity, and employees will feel more engaged and motivated. - Faisal Pandit, Panasonic Connect North America