12-Year-Old Boy Injured in 'Rare' River Otter Attack
A 12-year-old boy was injured in a Montana river otter attack Friday. Wildlife officials say that otter attacks are rare; however, a variety of factors—such as resource scarcity and protection of young—can provoke an otter to attack a human. With that in mind, officials warn recreationists to give all wildlife "plenty of space."
Two boys were floating down a river near the Powerhouse Fishing Access Site when they noticed several otters downstream, the Montana Fish, Wildlife & Parks (MFWP) said in a statement. Officials report that the boys tried to maintain a safe distance from the otters, but for unknown reasons, an otter approached and attacked one of the boys. Thankfully, two nearby campers were able to rescue them.
The boy who was harmed received immediate medical attention for his non-life-threatening injuries, says MFWP.
Officials say that while otter attacks are rare, otters can be protective of their young and of their resources, "especially when those resources are scarce."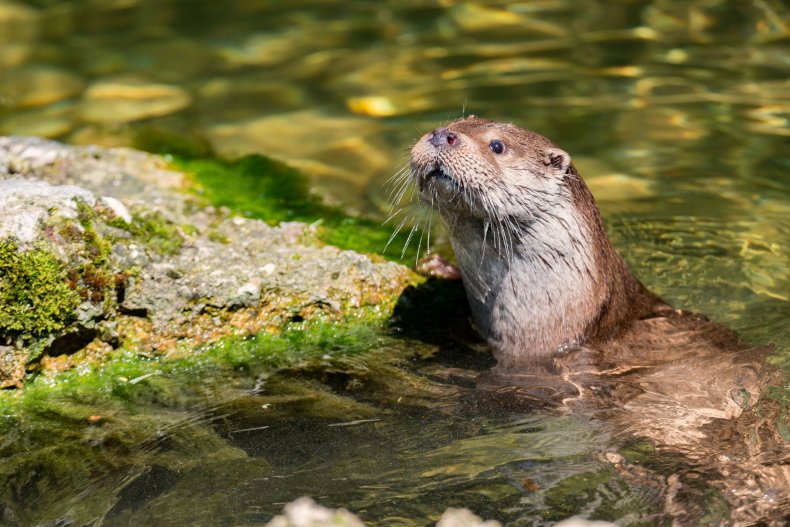 In March 2018, another unprovoked river otter attack occurred in Florida. Sue Spector and her husband went kayaking with a group on the Braden River when they encountered the animal. They were "delighted" to encounter the otter, but that delight quickly turned to fear when the otter jumped into the boat and started to attack Spector. The otter eventually swam off once the kayak capsized, and Spector received stitches, antibiotics and a rabies shot.
Similar to last week's incident, it is not known why the otter attacked.
River otters typically breed in late March through April, according to the National Parks Service. Females remain with their young until their next litter and may join other family groups for short periods of time.
The Undersea Institute of Aquatechnology told Newsweek in 2018 that otter attacks occur annually, noting that female and young otters are "especially volatile."
Because the attacks happened in July and March, respectively, it is possible that the otters were protecting nearby offspring, though that's not known for certain. Wildlife officials encourage all recreationists to keep a safe distance away from all wildlife.
"Keeping your distance can help avoid dangerous encounters, reduce stress for wildlife and promote healthy animal behavior," says MFWP.
The Washington Department of Fish and Wildlife (WDFW) recommends viewing river otters from a high place from an angle where it's possible to "avoid surface glare."
"A pair of polarized sunglasses and binoculars are useful," the WDFW says.
They also advise avoiding close encounters with otters, as females protecting their young can often be "unpredictable."