120 Believed Killed in Twin Suicide Attacks on Yemen Mosques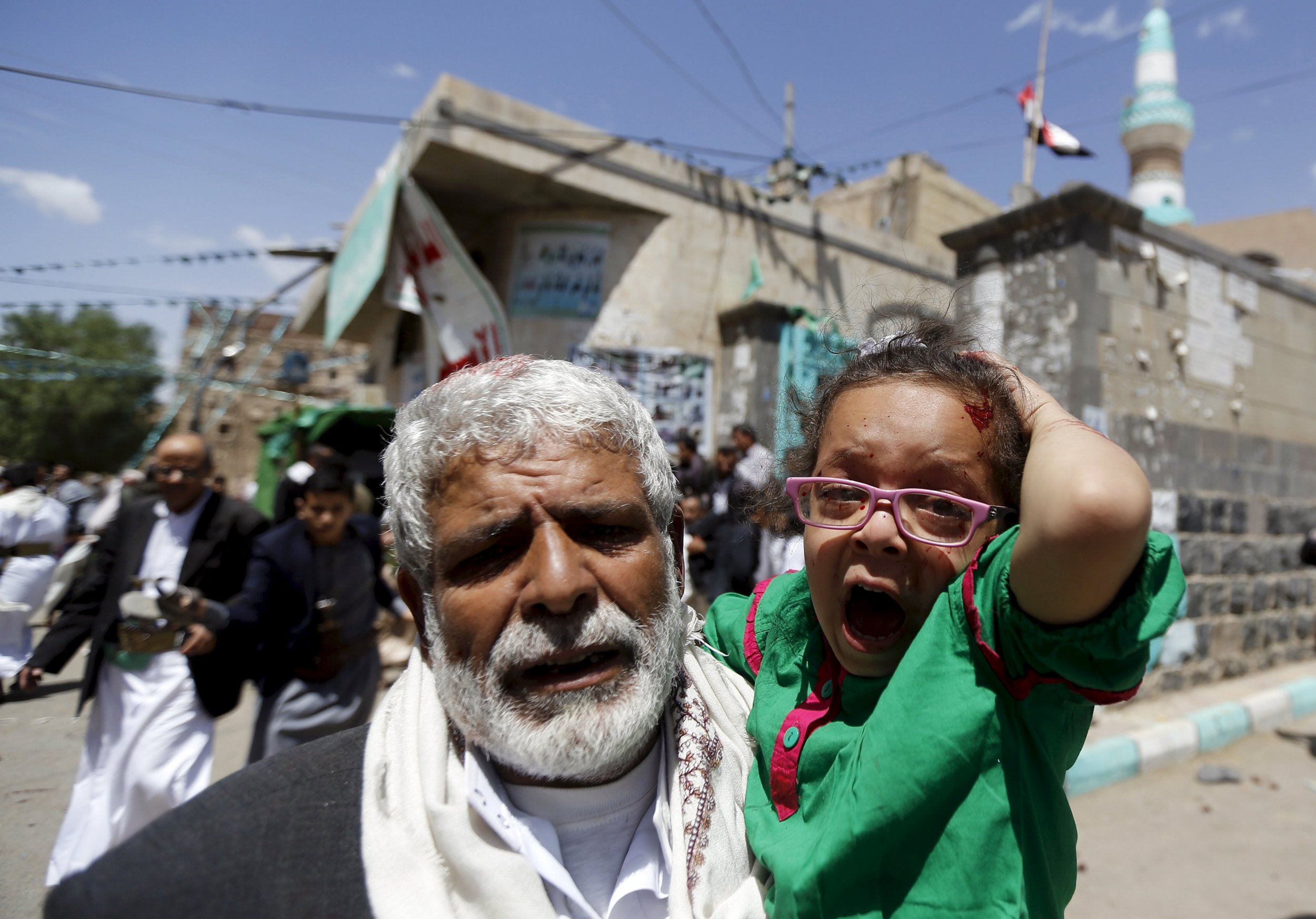 Updated | Suicide attacks at two mosques in the Yemeni capital of Sanaa have killed as many as 120 people and wounded 300, according to Houthi officials.
Yemen's Islamic State group claimed responsibility for the attacks in a message posted on Twitter on Friday, The Wall Street Journal reports.
The mosque was mostly used by supporters of the Houthi rebel movement, the group that has controlled Sanaa since September, according to the BBC. Both mosques serve worshippers of the Zaidi sect of Shiite Islam, according to CNN.
The attackers targeted the Badr and al-Hashoosh mosques during crowded Friday prayers, The Associated Press reports. The death toll has risen from an earlier estimate of 46 dead.
Footage shot by the Houthi Al-Masirah TV channel following the attack shows gruesome scenes of limbs and bodies amid puddles of blood. Hospitals in the area have reportedly asked for blood donations.
Tensions in Yemen continue to mount as violence escalates. Last month, a French national was kidnapped from Sanaa, though she has since been released. Operations in the American, U.K. and French embassies in Yemen were temporarily suspended due to security fears.
The suicide attacks come one day after deadly fighting in the city of Aden, around 186 miles southeast of Sanaa, between forces loyal to the president, Abdrabbuh Mansour Hadi, and his predecessor, Ali Abdullah Saleh, who is aligned with the Houthis. Hadi last month fled to Aden after being put under house arrest by the Houthis. He says he is still president.