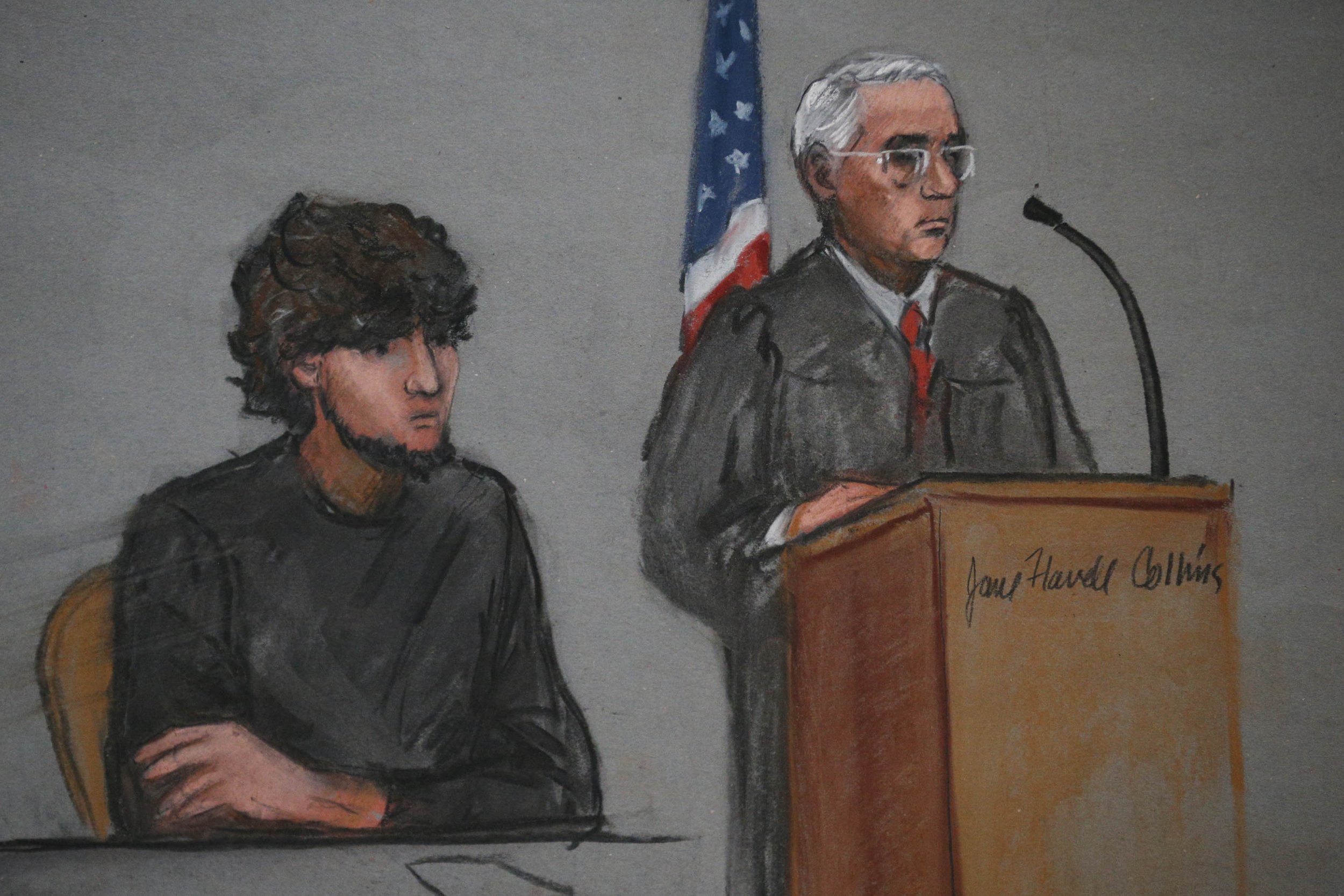 More than 1,200 candidates will file into U.S. District Court in Boston over the next six weeks, as jury selection begins for the trial of accused marathon bomber Dzhokhar Tsarnaev.
The case has one of the highest profiles in Massachusetts history. Tsarnaev is charged with plotting and carrying out the bombing at the Boston Marathon finish line in April 2013, which killed three and injured hundreds. Authorities also implicated Tsarnaev's older brother, Tamerlan, who later died in a police shootout, in the bombing.
The court will select 12 jurors and six alternates. Tsarnaev faces 30 charges, both state and federal, and if he is convicted, the jury will decide whether he will get the death penalty.
Tsarnaev's lawyers previously petitioned for the case to be moved out of Massachusetts, saying it would be impossible to find an unbiased jury in the state. The judge denied their petition, and as a result, the trial could begin as early as January 26.
Since his arrest in April 2013, Tsarnaev has had little contact with the outside world, but he's appeared in court several times in recent weeks. On Tuesday morning, he sat mostly looking at the ground as U.S. District Judge George O'Toole Jr. addressed 200 jury candidates, according to The Boston Globe.
"What you need is a commitment to do justice," the judge told them. He will address five more groups of prospective jurors before they complete their initial screening surveys.