$1,200 Stimulus Checks Included in GOP Coronavirus Relief Plan
"Many" Americans will receive a $1,200 stimulus check payment if the GOP-backed coronavirus relief package passes Congress and clears President Donald Trump's desk, senators announced on Monday.
The base payments and income eligibility are identical to the CARES act and Individuals and couples will also once again receive an additional $500 for eligible dependents. But, this time around, Senator Chuck Grassley said payments but won't be limited to those children under 17 years old.
"Some people that we didn't intend to leave out last time, but we did. So regardless of age some of these dependents will now be helped," Grassley said on the Senate floor.
Trump started floating the possibility of another round of economic impact payments in April, shortly after legislators passed the CARES Act. He continued supporting the measure in conjunction with others and Republicans are looking to balance spending with helping those who were financially impacted by the pandemic.
Weeks before unveiling the package, McConnell floated the idea that stimulus checks could be more targeted than they were under the CARES Act. He told reporters during an event in Kentucky that they "very well could be" in the package, but be limited to those earning under $40,000 a year. Those are the people who are most likely to be working in the hospitality industry, according to McConnell, a sector that's been one of the hardest hit.
In March, Congress unanimously passed the CARES Act, which gave eligible individuals earning $75,000 or less a $1,200 economic impact payment. Joint filers earning $150,000 or less were awarded $2,400 and additional payments of $500 were paid out for each eligible dependent child.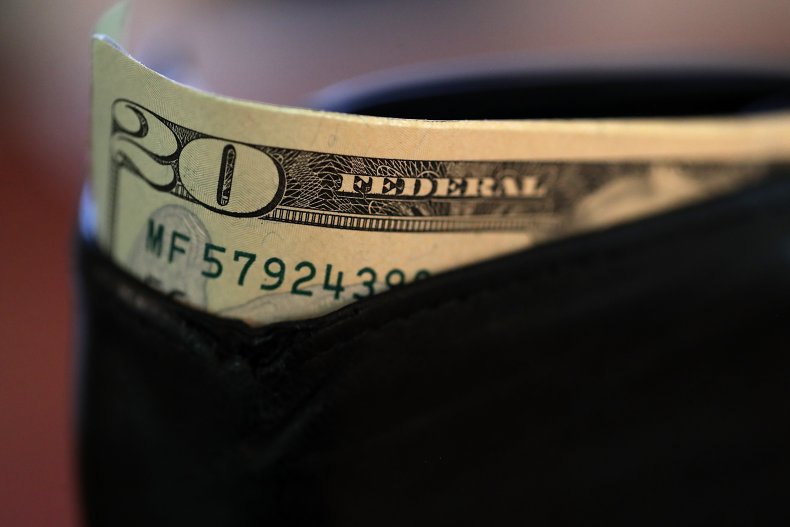 An estimated 160 million people were eligible for payments under the CARES Act and on Thursday, Treasury Secretary Steve Mnuchin said many of those people would be eligible for a second payment. He told reporters eligibility would be "in line" with the CARES Act requirements and White House economic adviser Larry Kudlow confirmed a $1,200 payment would be part of the bill.
"The check is there, the reemployment bonus is there. The retention bonus is there," Kudlow told CNN's "State of the Union" on Sunday. "There will be breaks, tax credits for small businesses and restaurants."
Democrats, who were critical of Republicans for failing to put a package together quickly, passed a bill in the House of Representatives that would expand checks.
The HEROES Act that passed largely along party lines kept base payments and income eligibility the same but allowed undocumented immigrants excluded from the CARES Act to receive payments. It also expanded payments from just children to all eligible dependents and increased the value from $500 to $1,200.
Although the inclusion of stimulus checks seemed to be a place where Republicans and Democrats could compromise, some Republicans staunchly opposed the measure, causing terse infighting. Senator Rand Paul told Fox News' podcast last week that the first round of stimulus checks was a "crazy notion" and spending even more money showed Republicans were losing "their souls."
Instead, he advocated for reopening businesses and Senator Lindsey Graham told Fox News on Sunday it was a "fact" that half of Republicans will vote against any stimulus package. If that's the case, Republicans could put themselves in a position where they need a majority of Democratic lawmakers to vote with them–even in the Senate, where Republicans have the majority.
McConnell acknowledged that negotiations are necessary to pass a bill and wondered if they'd meet the Democrats who helped pass the CARES Act without a single dissenting vote or the legislators who blocked Senator Tim Scott's police reform bill in June.
"Their actions last month left some observing if the democrats made the cynical choice to give up on bipartisan legislation altogether," McConnell said on Monday. "The pandemic is not finished, the economic pain is not finished so Congress cannot be finished either."
In contrast, Senate Minority Leader Chuck Schumer said he was "appalled" with how Republicans failed to work with Democrats in the months between the passage of the HEROES Act and the end of July.
On Monday, Speaker of the House Nancy Pelosi called for Republican leaders and representatives of Trump to meet with herself and Schumer within 30 minutes of unveiling the package.
This is a developing story and will be updated as more information becomes available.