12,000 Pigs Die in Fire, Employee Refused to Let Firefighters Help Because It Was 'Unsafe'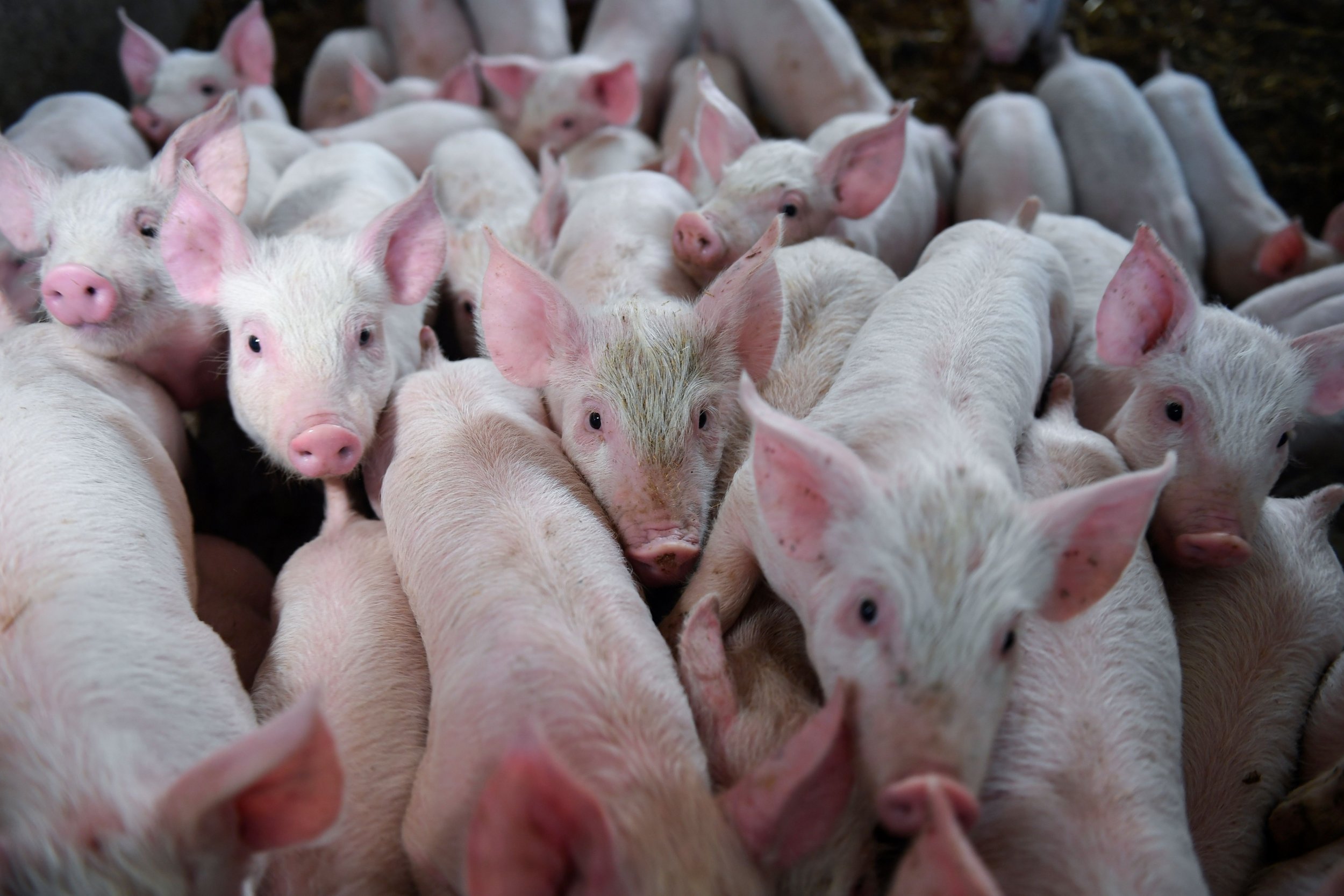 A pig farm in Saskatchewan caught on fire and caused millions of dollars in damage, including the deaths of 12,000 pigs. The volunteer fire department responded to an emergency call to fight the blaze, but when they got there, an employee of the farm didn't let them in.
On June 1, seven firefighters from the Rosetown volunteer fire department responded to a call about a fire at a farm that supplied meat to Olymel, a Canadian meat packing company, according to The Saskatoon Star Phoenix. However, when they came to the farm's gate, an employee refused to let them enter.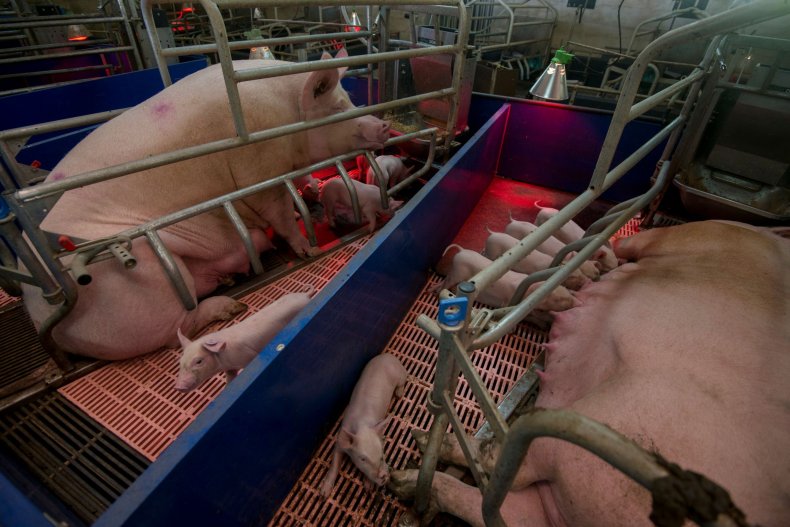 "I told them, 'I need you guys to get back, it's unsafe. Get to the road.' And they complied." senior mill technician Scott McIntosh told CBC. "We would've had dead firefighters if I had not done what I did."
None of the 12 employees working at the farm were hurt, but the structures were all badly damaged. The pigs, more than 10,000 of whom were piglets, may have been dead by the time firefighters arrived. Still, volunteer firefighter Darrell Morrison expressed concern that he wasn't allowed to do his job when he arrived.
"It was very frustrating," Morrison told CBC. "We're there to help and to try and contain situations like this and when you're not allowed on by the property owner there's not much you can do."
Most commercially-sold meat in the U.S. and Canada comes from large-scale production facilities, in which animals live in large warehouse-like buildings. In Roseville, the pigs were unable to escape the buildings.
One expert told CBC that, while barn fires are common, they are preventable. None of the buildings had sprinkler systems or technology that helps detect when a fire may start. The company that owns the Rosetown facility, Olymel, also owns Big Sky Farms, which caught on fire in 2014. Around 3,500 pigs died in that fire.
The company fired McIntosh after he turned the firefighters away, and the Provincial Fire Commissioner plans to investigate the cause of the blaze.
12,000 Pigs Die in Fire, Employee Refused to Let Firefighters Help Because It Was 'Unsafe' | Tech & Science