120,000 California Stimulus Checks Haven't Been Cashed: How to Check if You Missed Yours
Over 120,000 federal stimulus checks have yet to be cashed in California, the highest amount of any state in the nation, IRS data shows.
In total, there are more than 1.2 million unspent payments from the first wave of COVID-19 relief across the U.S., according to a recent report by the Boston Herald. The newspaper obtained data from the IRS through a Freedom of Information Act request, which tracked stimulus payments through March 30.
According to that report, the federal tax agency said those unspent checks represent "the number of people who either refused to accept, paid back or have not cashed the stimulus checks they received from the IRS as a result of the CARES Act that was signed into law on March 27, 2020."
California, with the highest population in the country, has the most unspent stimulus payments of any state, with 123,265. Next is Florida with 92,018, while Texas, New York and Pennsylvania follow.
The IRS is still in the process of distributing a third round of stimulus checks, worth $1,400, with 1.8 million more going out this week. Since March 12, nearly 167 million payments have been sent to eligible Americans, according to the agency.
If you still haven't received your stimulus payments or fear you may have missed them, here are some ways you can check: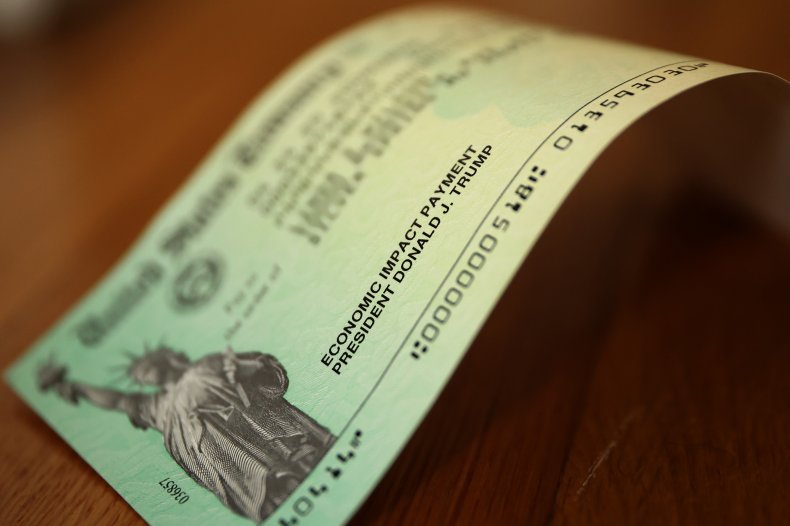 For the first or second stimulus payments
To find out your status and eligibility from the first or second stimulus payments, you can view or create an online account through the IRS website.
If you believe you were eligible for those stimulus payments, and did not receive the checks, you may have been eligible to claim the 2020 Recovery Rebate Credit. For this, you must have filed a 2020 tax return by May 17. Individuals who filed their tax returns by that deadline could have claimed a rebate on their taxes.
According to the IRS, individuals will receive any refund due within three weeks if they filed electronically or eight weeks if they mailed their 2020 tax return.
For the third stimulus payment
Taxpayers can check the status of their third check using the Get My Payment tool on the IRS website. After accessing the tool, taxpayers will see a date for their payment if their payment has been processed. The tool will also provide information on whether a taxpayer will receive the payment via direct deposit or paper check. If a person is eligible but a payment hasn't been processed, the date won't be available.
If a person is due a payment by mail, the IRS advises people to keep an eye out for a white envelope from the Department of the Treasury. It'll look similar to a tax refund but will say "economic impact payment" in the memo field.
What to do if you believe your payment is missing
Roughly 15 days after the IRS sends your third stimulus check (by either direct deposit, paper check or EIP card), you should get a letter from the agency confirming your payment.
If you received this letter, also called Notice 1444, Your Economic Impact Payment, but you never received your payment, you can request a payment trace. To do this, call the IRS at 800-919-9835 or mail or fax a completed Form 3911, Taxpayer Statement Regarding Refund.
You should get a response from the IRS about six weeks after the agency receives your request for a payment trace, according to its website.
According to the agency, if you never cashed the check, the IRS will issue a replacement. However, if you discover the original check among your belongings, you're expected to return it as soon as possible.