Over 121,000 Yemenis Have Fled From Recent Saudi-Led Coalition Attacks, U.N. Says
More than 121,000 people have fled from Yemen's port city of Hodeidah amidst a barrage of airstrikes from the Saudi-led coalition, the United Nations Office for the Coordination of Humanitarian Affairs (OCHA) reported Wednesday.
Since June 1, the fight has displaced 17,350 households, according to the report.
The Saudi-led coalition, which intends to bring President Abdrabbuh Mansur Hadi back to power, is fighting the Iranian-backed Houthi rebels who control Hodeidah.
"More than 10,000 displaced households (nearly 80,000 people) have been assisted with food, emergency kits and other life-saving support," the report said. An OCHA report noted that 6,000 families had been given emergency assistance as of June 27.
On June 23, the Saudi-led coalition agreed to stop airstrikes on Hodeidah for at least one week in an effort to encourage peace efforts. While the rate of exodus has slowed as violence has ebbed, families continue to flee to safer areas.
Some supplies, though, are dwindling. "Field reports from Al Hali, Al Mina and Al Hawak districts of Al Hudaydah City, indicate increased scarcity of basic commodities as some suppliers have moved their stores to safer areas. However, the supply of water has improved after partners repaired pipes that were broken during fighting," the report said.
The report went on to say that medical centers were halting operations because of "the security situation."
The war in Yemen, which began almost four years ago, has been labeled by the U.N. as the worst global humanitarian crisis. International aid organizations have repeatedly criticized the Saudi-led coalition for its tactics in the war.
Hodeidah, which lies on the Red Sea coast, is the country's largest port. The city of 600,000 people serves as a vital entry point for imports such as wheat, fuel and humanitarian aid, according to Public Radio International. It has also provided the Houthis a steady income, as they tax products that enter through the port.
The assault on Hodeidah began in mid-June. As it started, U.N. officials vowed not to leave the country. "We are there and delivering, we are not leaving Hodeidah," Lise Grande, U.N. humanitarian coordinator for Yemen, told Reuters. "We have a ship offloading food even as shelling and bombing is happening. Humanitarians will not walk away."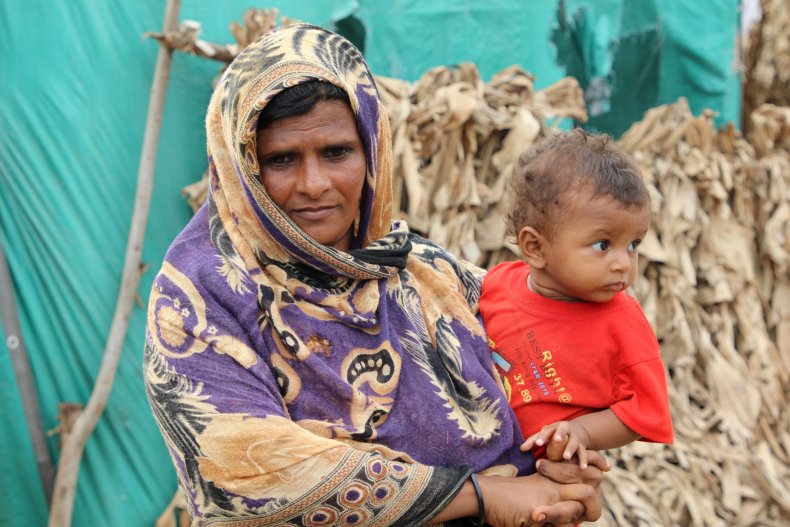 Special Envoy of the Secretary-General for Yemen Martin Griffiths visited Yemen earlier this week seeking to set up peace talks between the pro-government troops and Houthi fighters. While both sides have indicated interest in establishing peace in the country, previous peace talks have failed to end the war.