13 Best Gifts for Creative Types—From Artists to Makers of All Kinds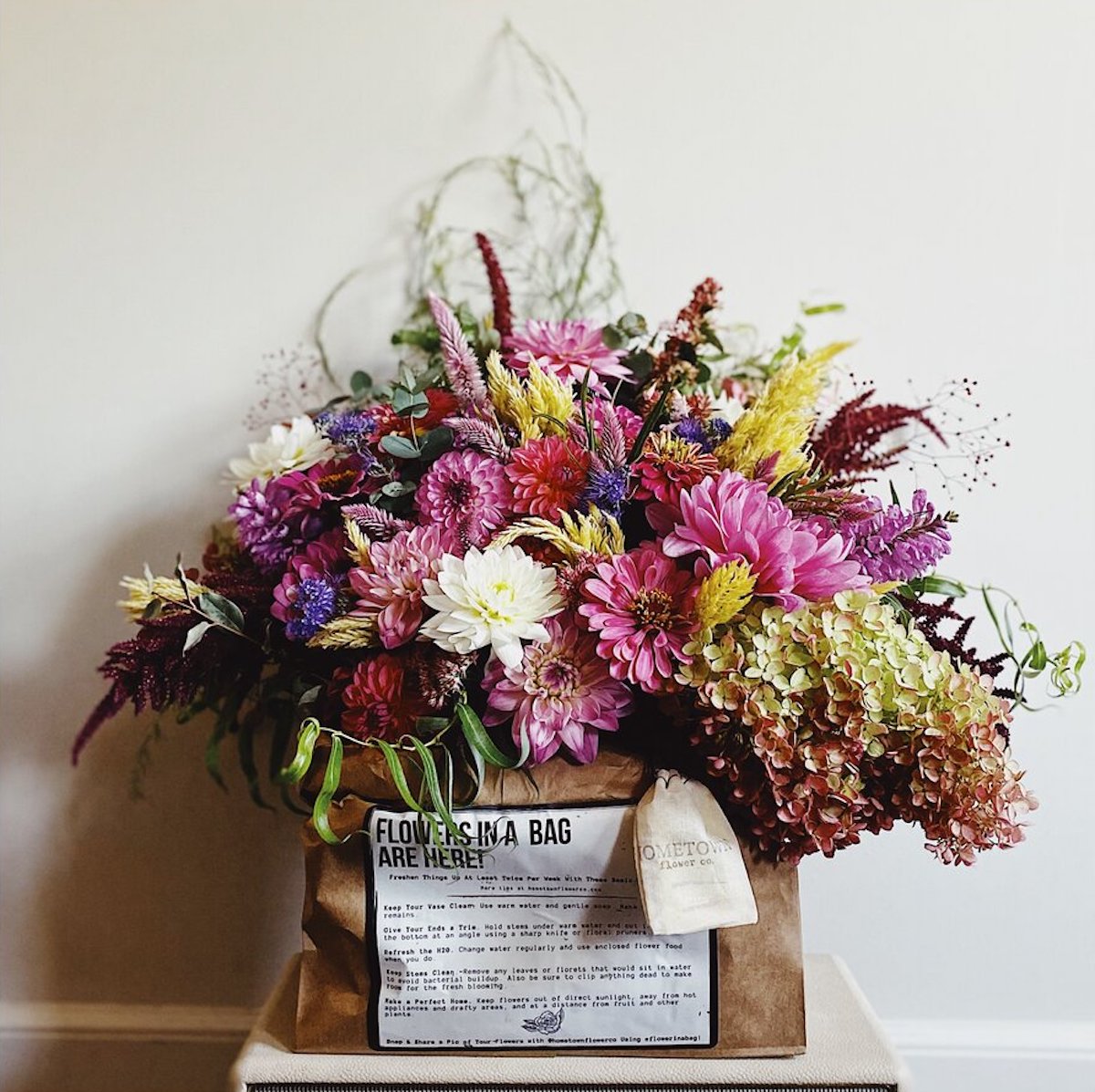 Studies show that creativity comes from the brain's right hemisphere, which is where the idea that there are "right-brain thinkers" and "left-brain thinkers" comes from. (Those left-brain thinkers tend to be more math- and logic-oriented.) If you find yourself shopping for a creative person this holiday season—whether they're artists, makers or just all-around frequent DIY-ers—it may be best to approach it with the left side of your brain.
13 Best Gifts for Creatives
Whether you know someone who's constantly crafting, is always learning something new or is usually doing something with their hands, look no further than the best products for stimulating the imagination. Keep reading for the 13 best gifts for creatives! As always, the prices listed may fluctuate over time.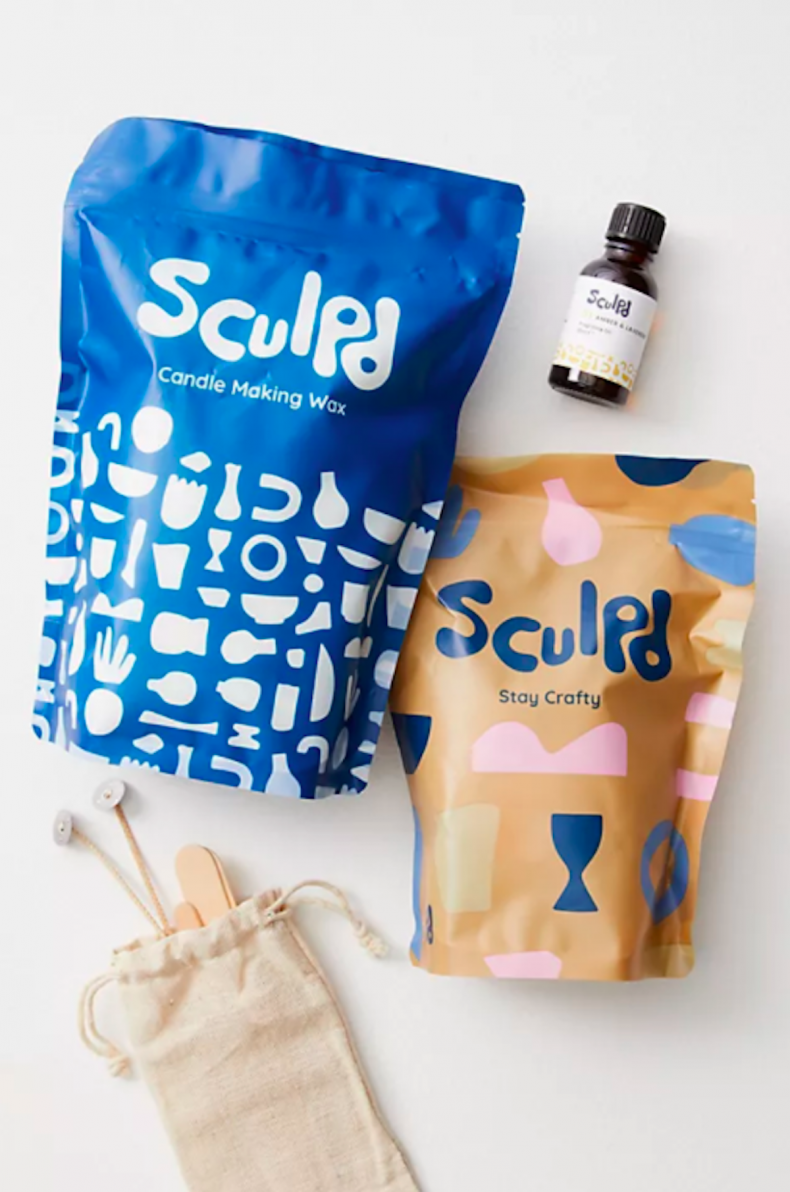 Sure to be one of the most innovative gifts ever gotten, the Sculpd Candle Casting Kit includes everything you need to cast wax candles, designs and sculptures in clay, then recreate them in wax. It features air drying clay, eco soy wax, silicone, fragrance oil, mixing and molding cups, wicks, mixing sticks, a wick-centering tool and, of course, instructions on how to cast candles. It's the best of sculpting and candle-making in one. Now that's creative!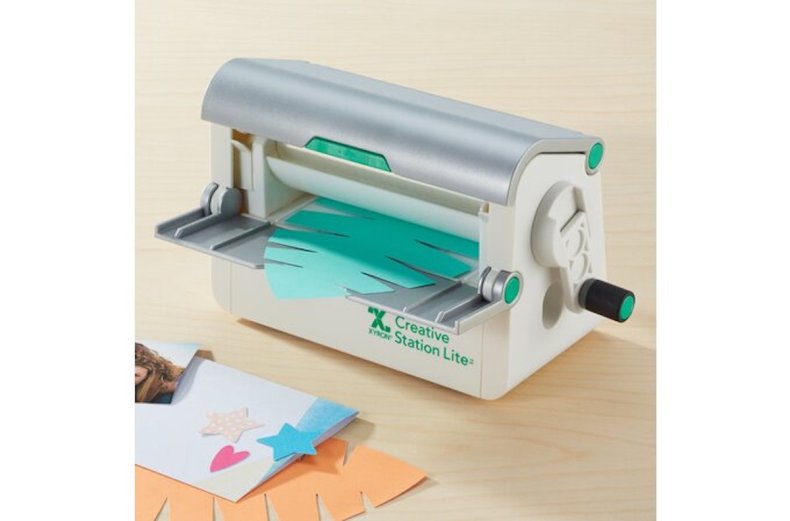 For the crafter who has everything, there's always the Xyron Creative Station Lite. After all, every creative needs a station, a designated space to work their magic. The Xyron Creative Station Lite is a tiny-but-mighty crafting tool that can do just about anything. It can add adhesive, magnet or lamination to any creative project—you name it. This bitty machine makes cards, die-cuts projects, laminates school projects and can even make stickers and fridge magnets. Basically, it's the go-to gift for anyone who's even remotely crafty!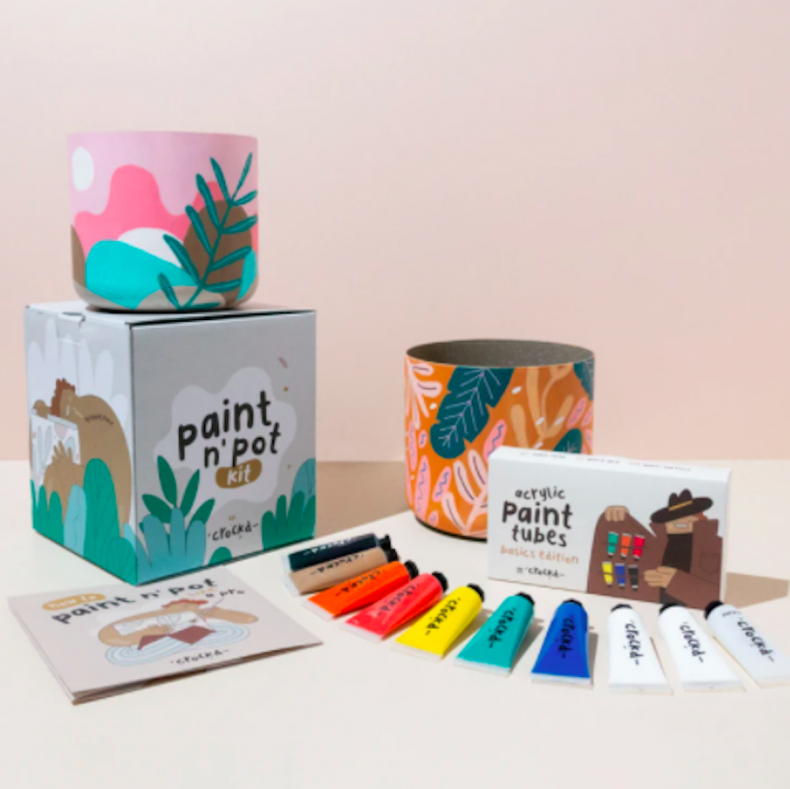 Kill two birds with one stone by buying for the creative person who's also obsessed with plants! The Paint n' Pot Kit: Plant Edition ticks off both boxes since the kit includes two planters—made of 100 percent recycled material—a paint kit featuring ten different colors of paint, two paintbrushes and a step-by-step painting guide. Go by the designs that Crocked provides, or go rogue with your painting! Once it dries, all you have to do is pick your plant and pot it! (But don't forget the soil, rocks for drainage and all that other good stuff, too.)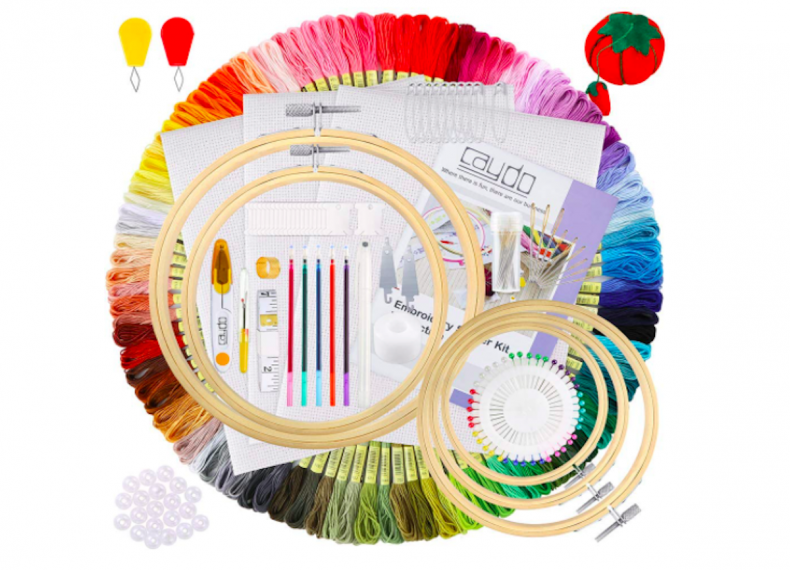 Embroidery has certainly seen an uptick since the pandemic, and if you know someone who knows their way around a needle, you can't go wrong with gifting them colored floss—AKA thread—and some embroidery kits. This 224-piece kit—which features over 100 colors of floss—is ideal for beginners and even has a 4.7-star rating and more than 1,200 reviews on Amazon.com. That's because it features five bamboo embroidery hoops, 100 color threads, three Aida cloths, five water-soluble pens, a pincushion, measuring tape, sewing pins, line wax, 30 embroidery needles, 20 floss bobbins, 20 pearl beads, ten safety pins, four cross stitch needle-threading tool, a thimble, scissor, an untwisting tool and, of course, instructions. One Amazon.com reviewer wrote, "Lots of colors. The thread is good quality, and it came with everything listed. Perfect for beginners."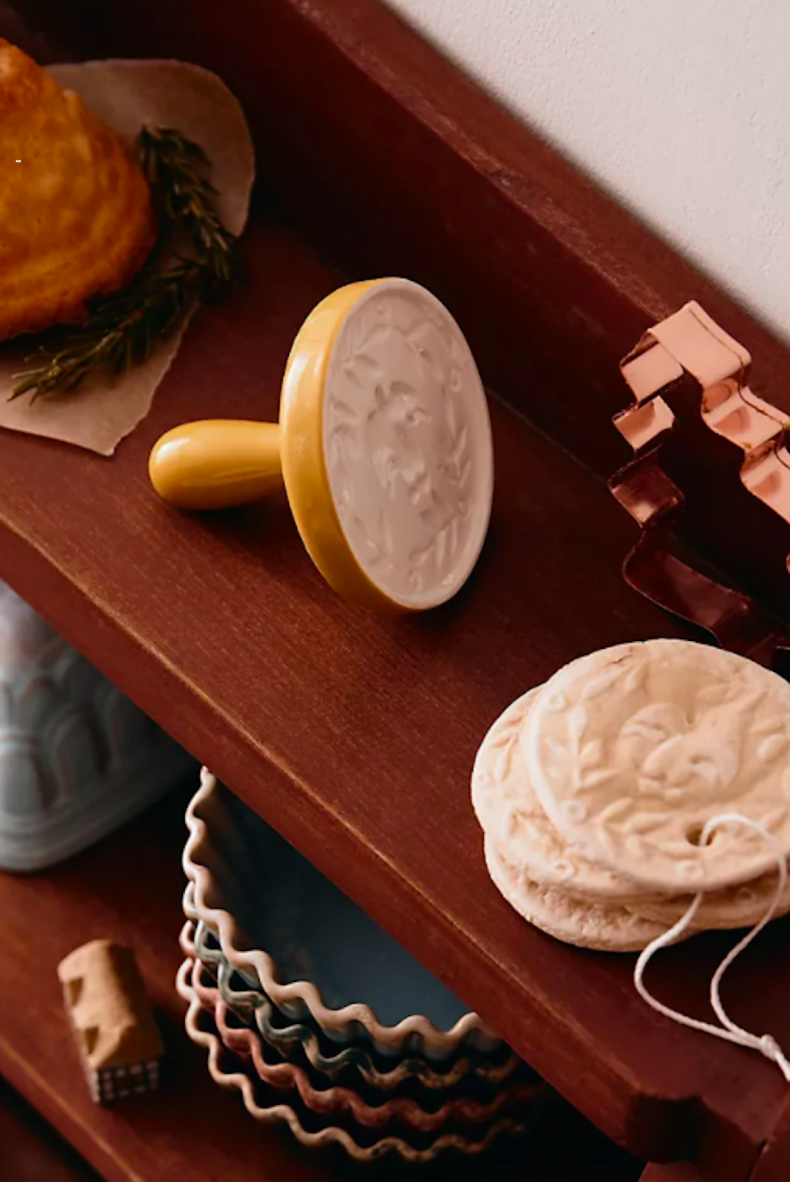 Calling all bakers! Makers don't just exist in the craft closet; they're right out in the open in the kitchen, too. Bakers are makers in their own right, and that's why we love this Yuletide Cookie Stamp as a fun, holiday-themed stocking stuffer. So easy to use, a child could do it. All you have to do is roll out the dough of any cookie recipe, then stamp it with the beautiful, glazed stoneware stamp. It's both dishwasher and microwave safe—hallelujah!—and adds a fun, festive detail to any dessert.
Those Instagram calligraphy videos can be pretty mesmerizing to watch, but if you know someone willing to take the leap and actually learn how to hand-letter so beautifully, the Beginner Calligraphy Starter Set from Written World Calligraphy is an excellent starting point. The kit comes with a dual-purpose calligraphy pen, three nibs in a brass holder keyring, two Moon Palace Ink bottles, 70 pages of practice worksheets, a lead holder pencil, a sand/rubber eraser, an empty ink bottle with a medicine dropper and a protective silicone mat. It also pairs perfectly with Written Word Calligraph's beginner course entitled Creative Calligraphy Course. It's got everything you need, including the visual instructions that will help you learn the shape of things—literally.
Buy at WrittenWordCalligraphy.com for $105.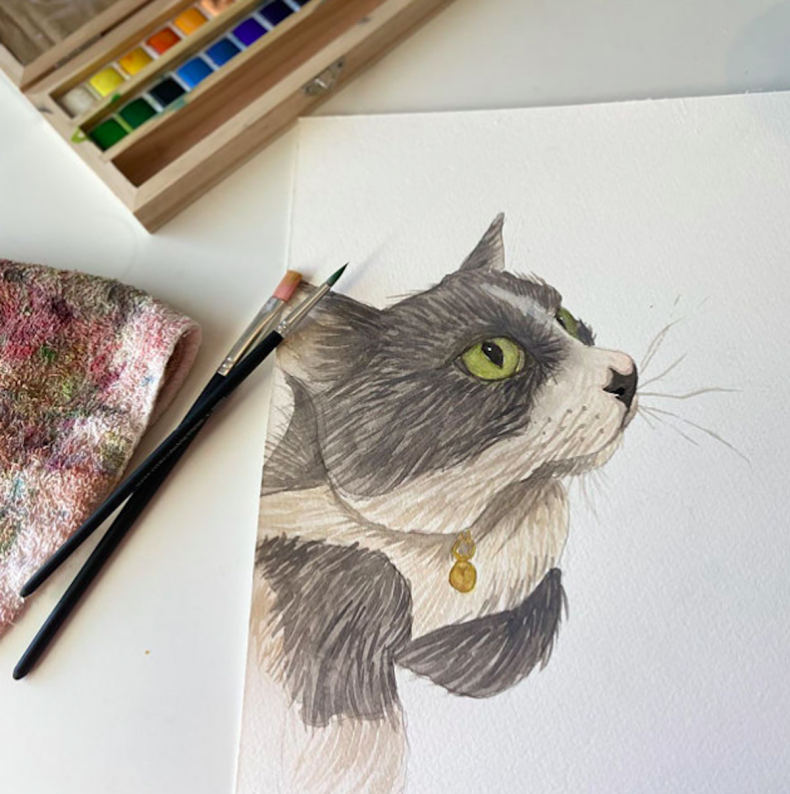 Artist or not, anyone can paint a portrait of their pet with these easy instructions! Loving pet parents will go ga-ga for this gift—the Paint Your Pet: Portrait Class and Kit available from Uncommon Goods (yes, Uncommon Goods also lets you buy experiences, not just products!). This experience—and others—has multiple dates to choose from and provides you with an experienced art teacher who guides artists-in-training step by step as they paint their four-legged loved ones. One UncommonGoods.com reviewer wrote, "This was a good, informative class. The instructor took the time to give a mini-lesson on techniques which was helpful and easily led the class from one step to the next."
Buy at Uncommon Goods from $25.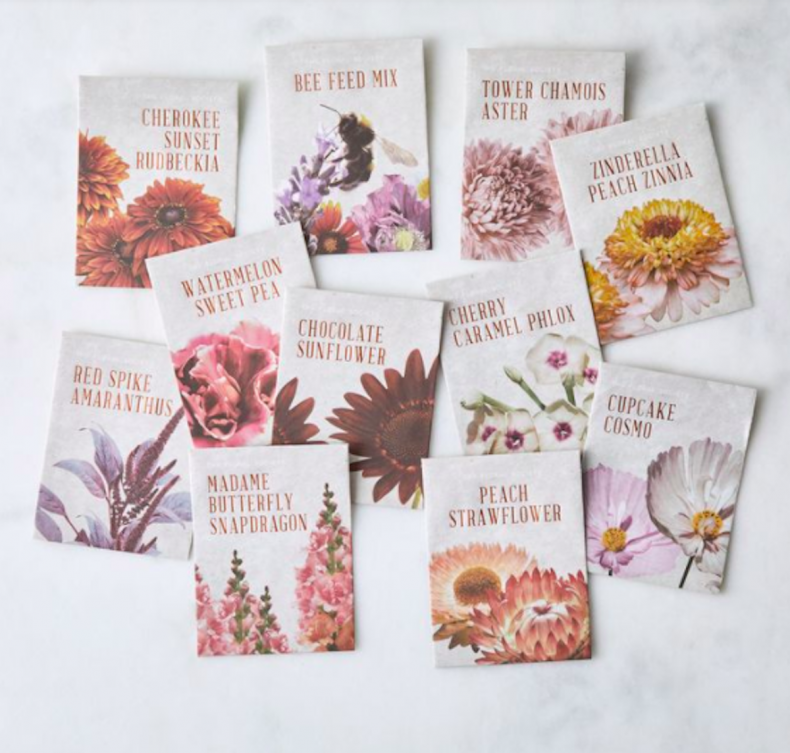 The Floral Society Floral Arranging Seed Starter Kit will definitely grow on you—that's for sure. Hand-selected, these 11 pouches of vibrant, colorful seeds are meant to be planted, grown then cut to form the most beautiful, homegrown bouquet. Perfect for anyone who's expressed interest in learning the ins and outs of floral arranging (or for anyone who's totally flower-obsessed), some of the seeds include peach strawflower, cupcake cosmo and madame butterfly snapdragon.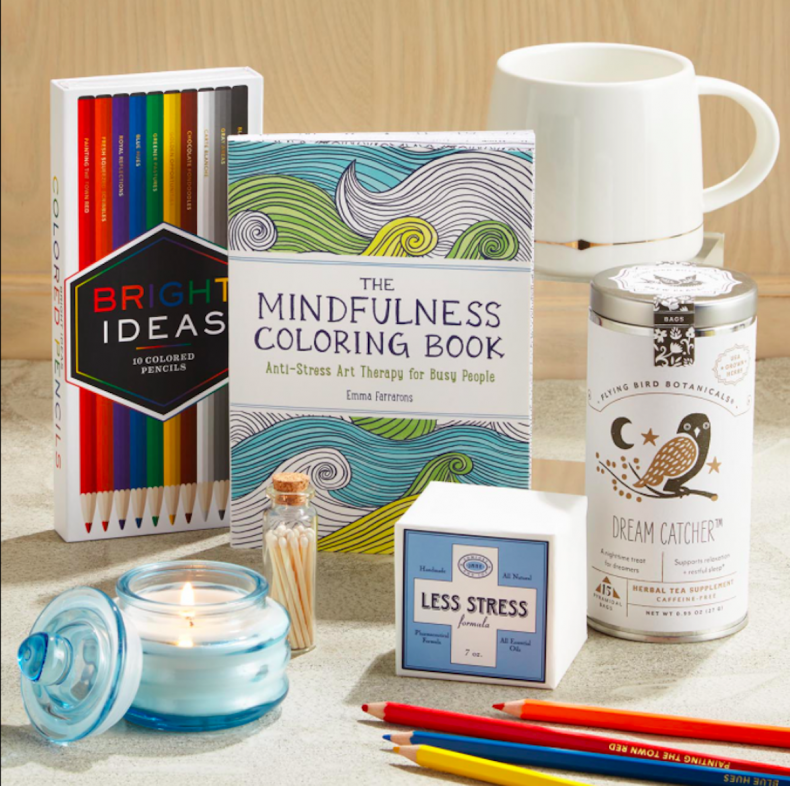 Do you know what's Better Than Therapy? Mindfulness with a capital "M." We happen to think that mindfulness is also kind of creative, especially since so many of the activities related to mindfulness are related to creativity, too: journaling, coloring, thinking and getting inspired. This Better Than Therapy Gift Set features the Mindfulness Coloring book, colored pencils, a mug, herbal tea, a bath cube, a candle and a vial of mini-matches. (Because it's important to take care of the creative brain even when they are resting.)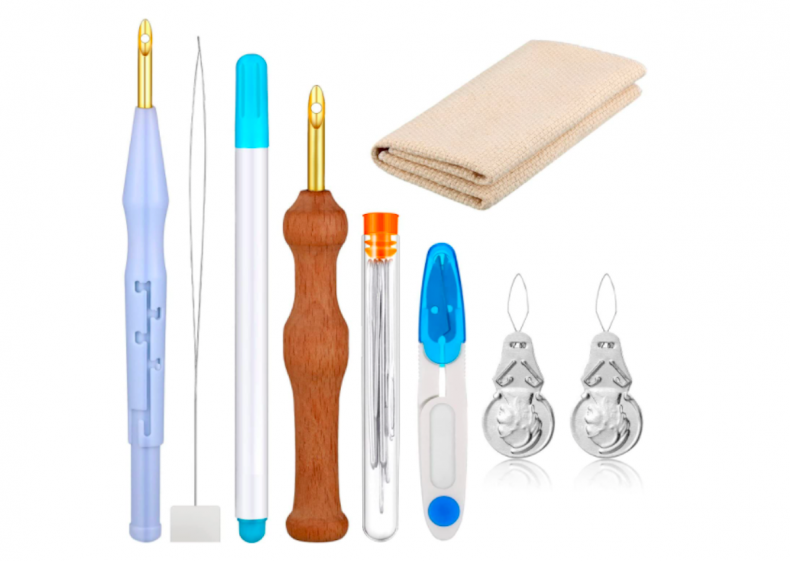 For the embroidery junkie who wants to try the next thing, level up their next project by gifting them the 17 Piece Punch Needle Kit. Punch needling is a bit harsher than traditional stitching, requires different tools and uses wool instead of thin embroidery floss. But despite the differences—and the effort!—people love this punch needle kit. It has more than 1,400 reviews on Amazon.com and comes with an adjustable yarn punch needle, a wooden handle embroidery pen, a 10-inch by 10-inch punch needle cloth, a fabric marker pen, nine large-eye blunt needles, yarn scissors, two threaders and a long wire thread. With punch needling, you can make anything from clothing, curtains, pillowcases, towels to table cloths and more. One Amazon.com. reviewer wrote, "Nice! My first time using a punch needle. Super easy and love the adjustable one! It's a complete little kit, perfect for beginners. The needle threaders are a bit short but definitely still easy to use and really didn't bother me."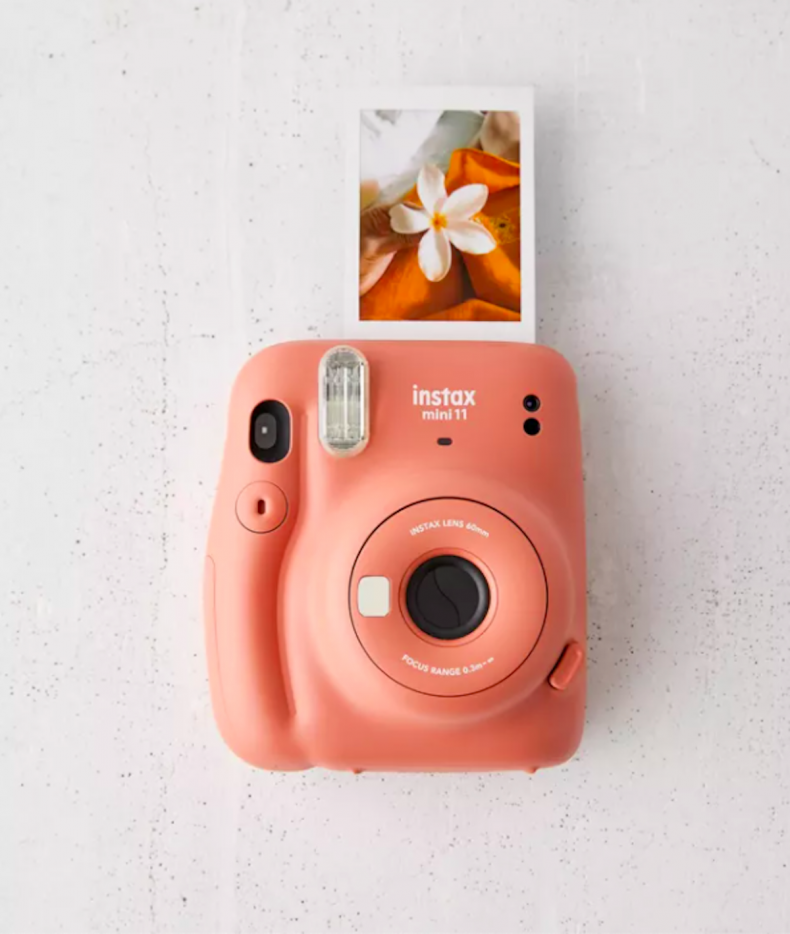 Everybody loves taking pictures, right? But for the creative person who literally buys extra storage on their phone to house all their pics, the Fujifilm UO Exclusive Instax Mini 11 Instant Camera could make a great gift. Ideal for capturing all kinds of memories, the best part of an instant camera is that they make timeless displays once the memories are snapped and then printed. It requires two AA batteries, takes Instax Mini film—sold separately but TBH, makes a killer stocking stuffer—and features everything from selfie mode and a selfie mirror to macro mode. One UrbanOutfitters.com reviewer wrote, "This is the best camera I've ever had. It's super easy to use and prints out great quality pictures."
Buy at Urban Outfitters for $79.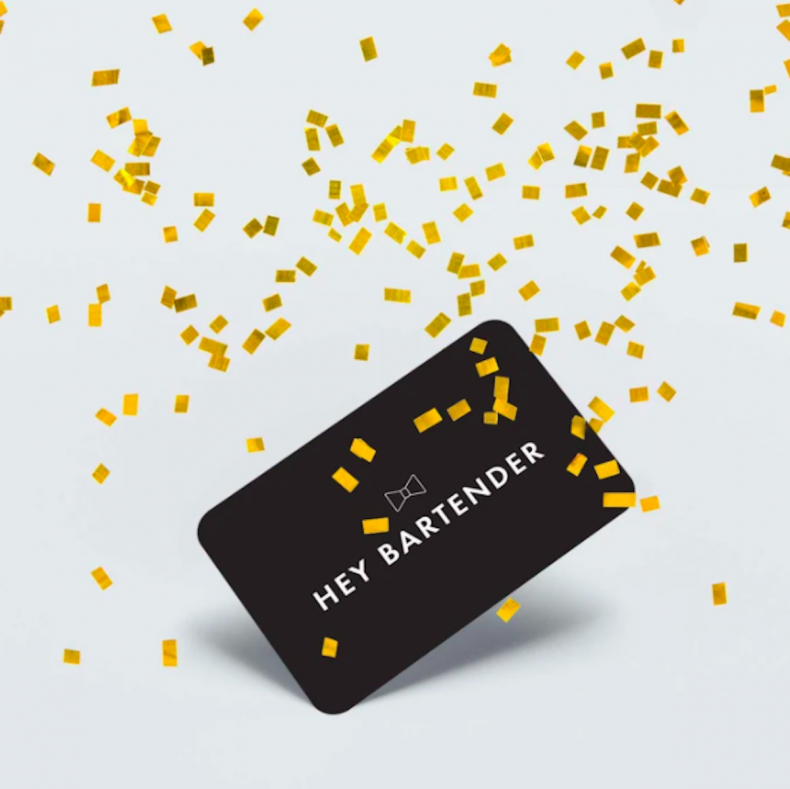 What's craftier than getting down and dirty with craft cocktails come Happy Hour? Hey Bartender is the world's first virtual bar that exists entirely online. Instead of gifting a physical gift, this digital experience is perfect for anyone curious about becoming a better (amateur) bartender. And, you know, how to make a better drink! Each event features a personal bartender from some of the world's best cocktail bars and hospitality institutions who will guide you, virtually walking you through each step. In the end? You get two delicious cocktails that you get to drink. Cheers to that!
Buy at Hey Bartender for $300.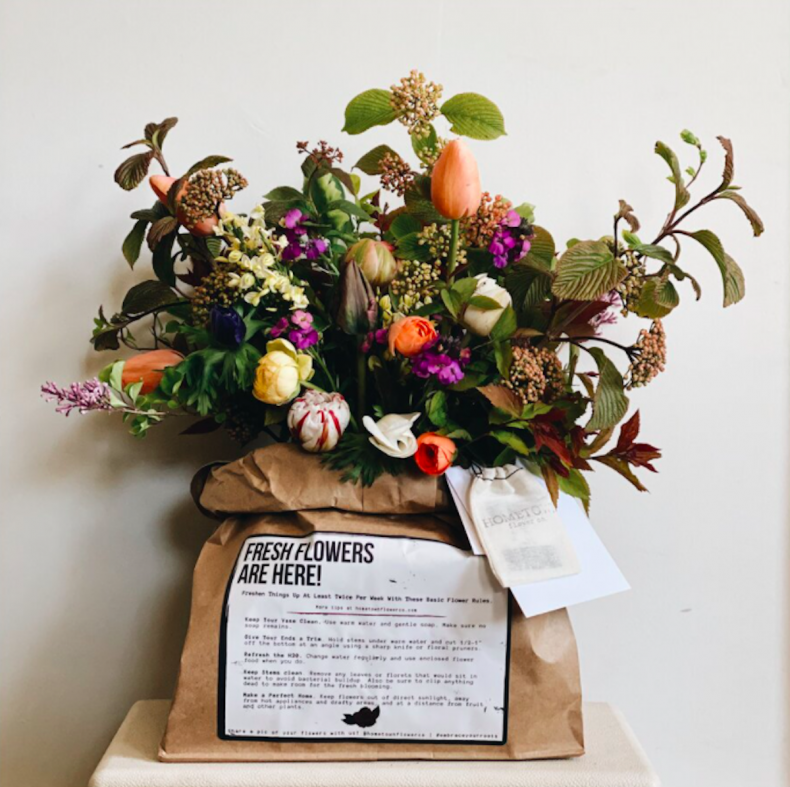 No matter where you live, there's always a great local florist nearby, but we're big fans of Hometown Flower Co. in Long Island who services its local area. This company is leading the slow flower movement and keeping things as sustainable as possible by offering their bouquets locally in brown paper bags. The aesthetic is there, and the quality is totally there, too! For the flower-loving gal in your life, give the gift of a monthly bouquet arriving at their doorstep for the next three months. Always gorgeous and locally sourced (from their home base in and around Huntington, Long Island), each bouquet is fresh cut and totally within the season.
Buy at Hometown Flower Co. for $135.
Newsweek may earn a commission from links on this page, but we only recommend products we back. We participate in various affiliate marketing programs, which means we may get paid commissions on editorially chosen products purchased through our links to retailer sites.