13 Best On-the-Go Gifts for Travel Enthusiasts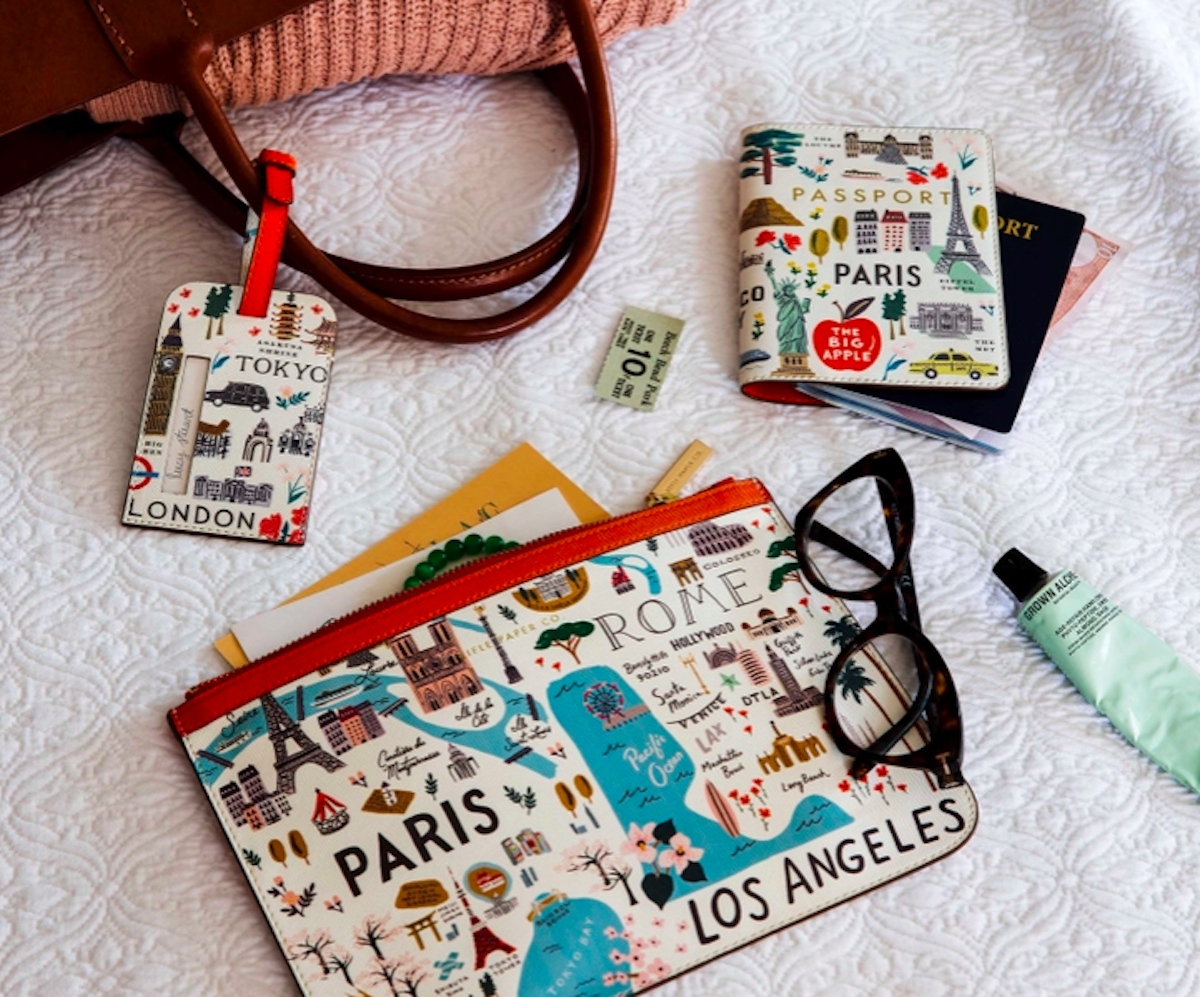 Do you know someone with a case of wanderlust? (That's the insatiable desire to travel to new places, FYI.) Then, this holiday season, make sure you're getting them the perfect gift in line with their interests.
Whether you're shopping for a frequent flyer, someone who's constantly going on work trips or anyone who loves to experience new places, a travel-inspired present can go a long way. Literally.
13 Gifts for Travel Enthusiasts
Keep reading for 13 gifts travel enthusiasts are sure to love. As always, the prices listed may fluctuate over time.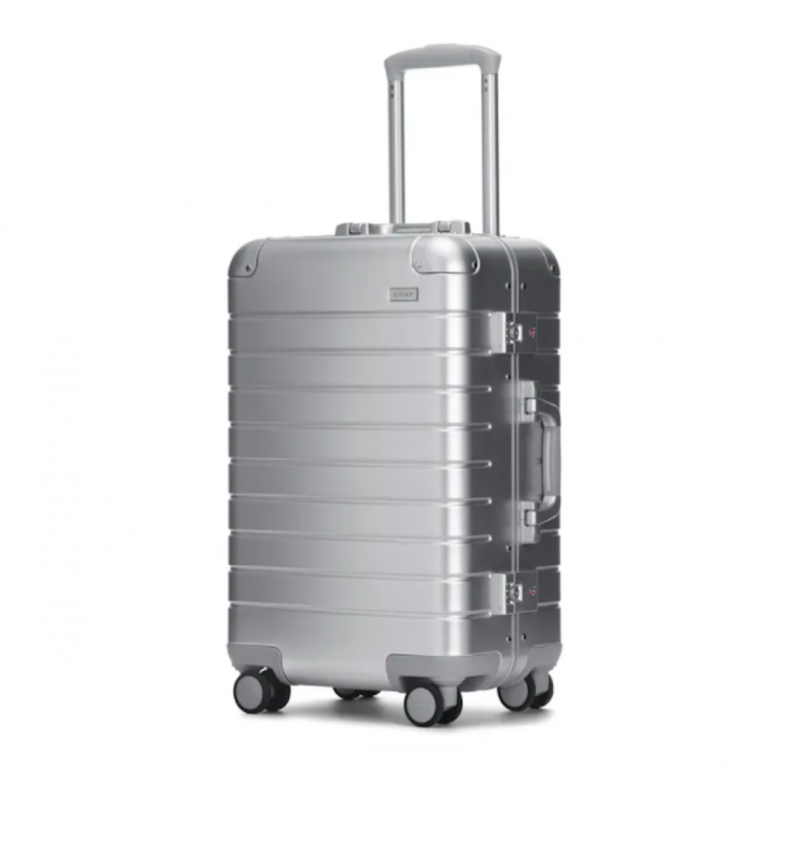 It's no secret that Away Luggage is beloved by travelers everywhere. But for those who already checked the box for the bestselling carry-on, it may be time to up the game and go for the Bigger Carry-On. Available in aluminum and the colors silver, onyx black and rose gold, the Bigger Carry-On features all the best parts of the traditional-sized Carry-On (360-degree spinner wheels, an interior compression system, an ejectable USB charger, a laundry bag and more) with, of course, additional space. While the regular Carry-On runs 21.7 inches by 13.7 inches by 9 inches, the Bigger Carry-On measures 21.7 inches by 13.7 inches by 9 inches.
Buy at Away Luggage from $545.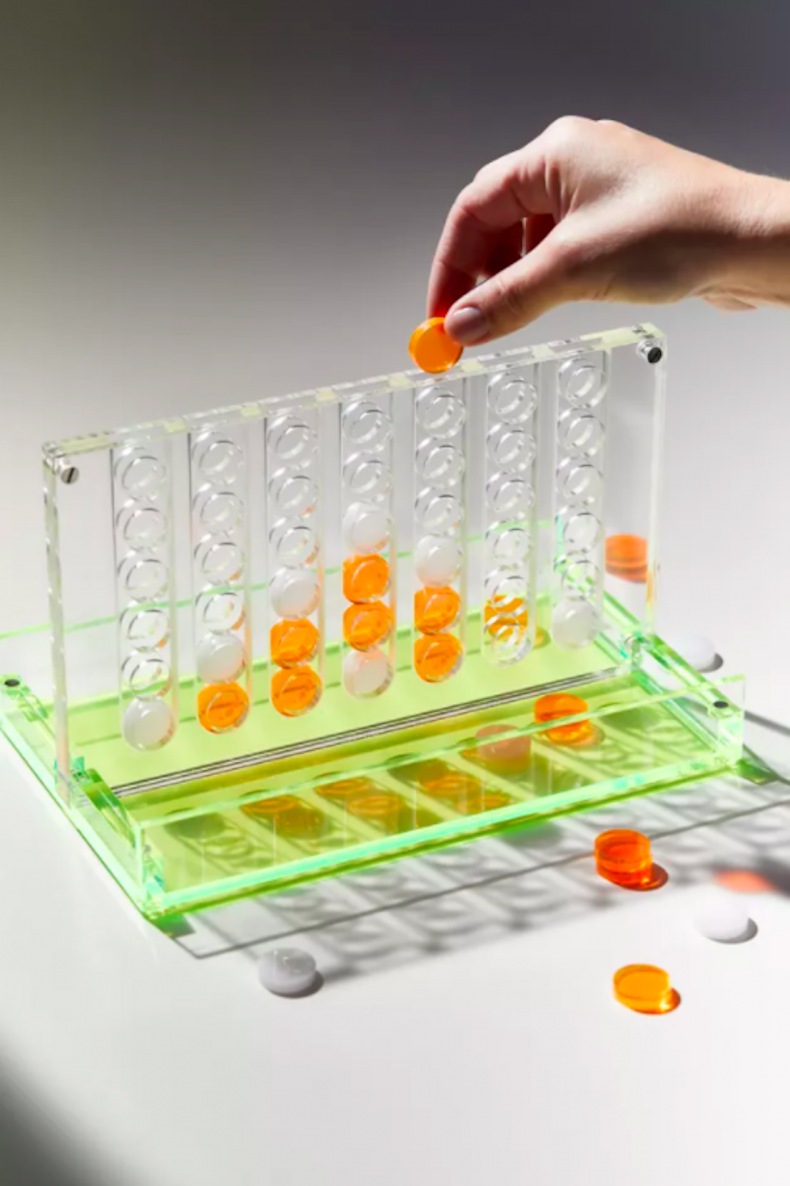 Take this game on the go! Sunnylife Four in a Row Lucite Travel Game is as cute as it is compact and fun. It's a funky, travel-size take on the classic four-in-a-row game that both kids and adults alike can enjoy. Green, clear, orange and white and featuring a chic acrylic look, it's easy to wipe this game clean, take on the go and store it when it's not in use. One UrbanOutfitters.com reviewer wrote, "So much fun. I loved this game as a child, and it brought back memories, love love love."
Buy at Urban Outfitters for $110.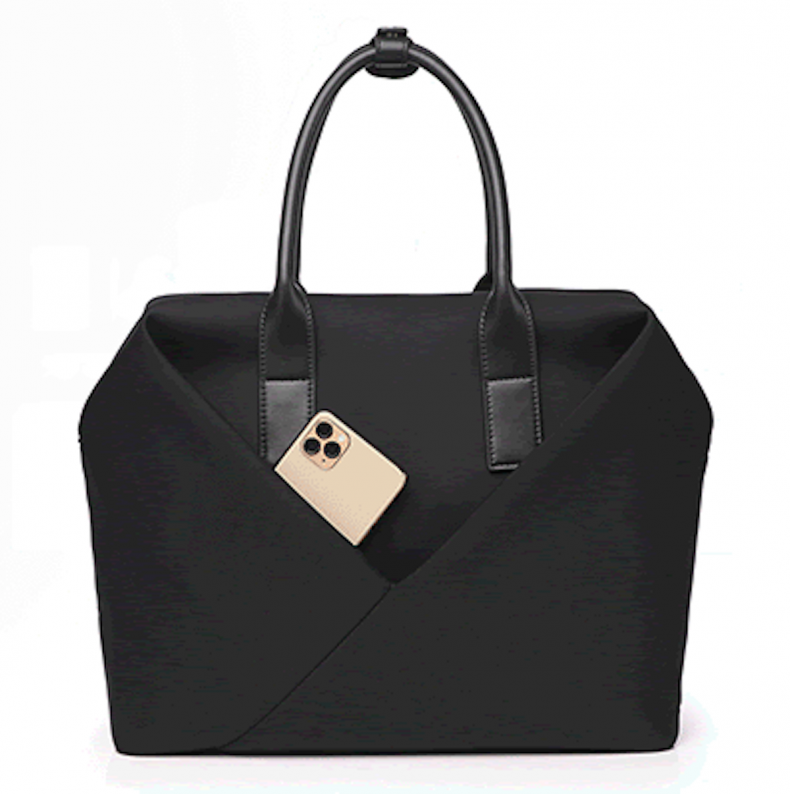 Luggage isn't the only accessory you need while traveling. A quality tote or duffel does wonders, and one of the things that makes the Origami Bag (in large) a standout is its convertible trolley sleeve. The pocket has a chic crisscross design but also doubles as a way to keep the bag adhered to your luggage. Just slip the rolling luggage handle through the sleeve, and it'll stay balanced on top of the suitcase as you go through the airport. But that's not all—there's more room for organization on the inside, too. Its expandable design provides plenty of room for all the essentials. It features a padded laptop compartment, zip-top closure, an easy-access outside phone pocket, a key leash, removable crossbody strap and a detachable water bottle pocket. Not to mention, it's made with upcycled materials, which gets bonus points in our book!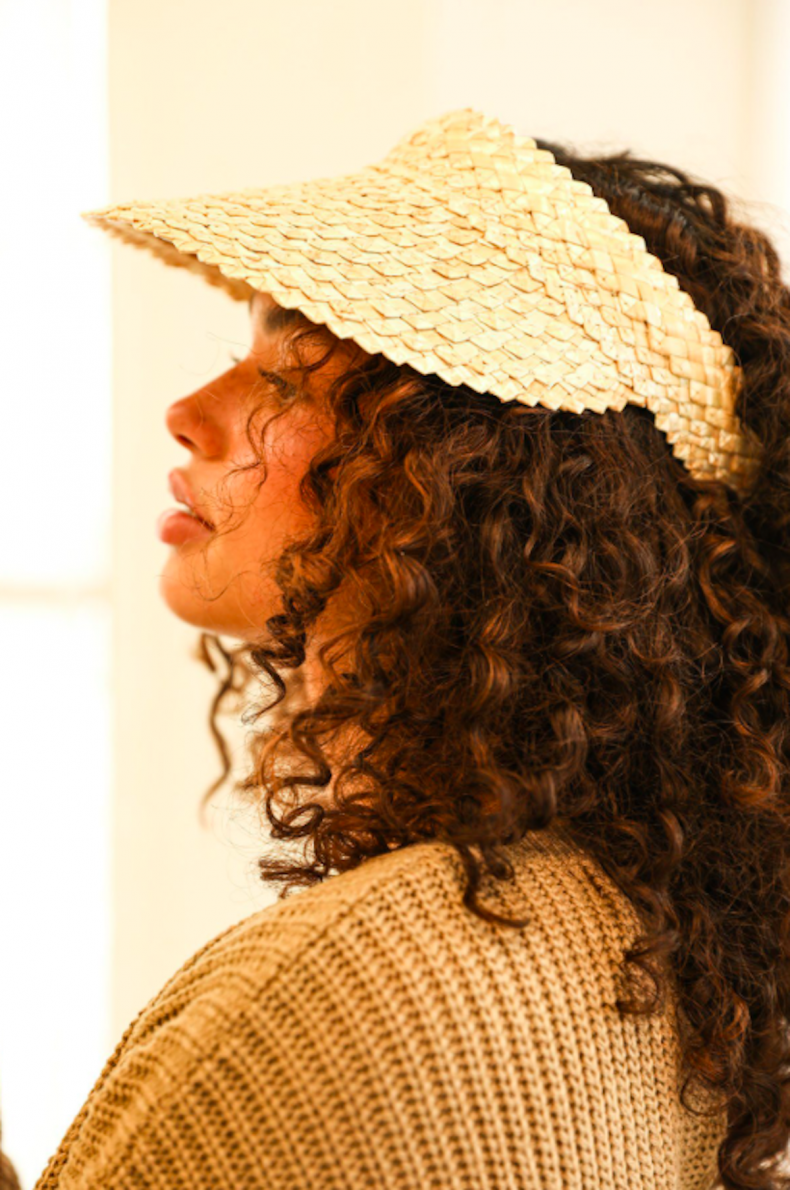 Catch some rays in the Turks and Caicos Visor from Dippin Daisys! Super on-trend right now and made with a beautiful rattan weave, this visor was meant to be on the beach all day long. It's lightweight and compact, so it fits easily into any suitcase or carry-on, and it adds a fun, flirty vibe to any beach-day outfit. Of course, its most important feature is that this visor protects your skin from the sun! If you know someone planning a trip to an island (or any other place with a beach!), this sunny-day accessory is a thoughtful stocking stuffer.
Buy at Dippin Daisies for $18.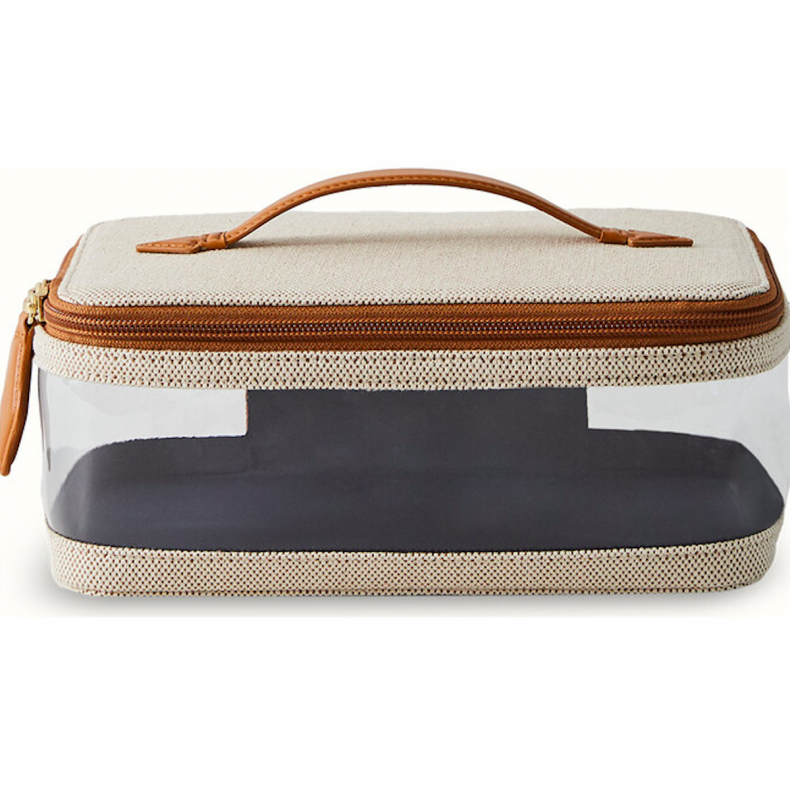 Paravel's Monogrammable See-All Vanity Case makes an excellent accessory for makeup and toiletries while on the go. It's spacious, lightweight, and because of its cotton canvas and nylon materials, easy to wipe clean (because we've all had a bottle of shampoo or a tube of toothpaste explode in our suitcase before). The See-All also has an awesome, clear view window that allows you to see inside—a bigger luxury than you may realize! TSA Agents can easily check that you don't have any liquids over 3.5 ounces without having to open it up and take everything out.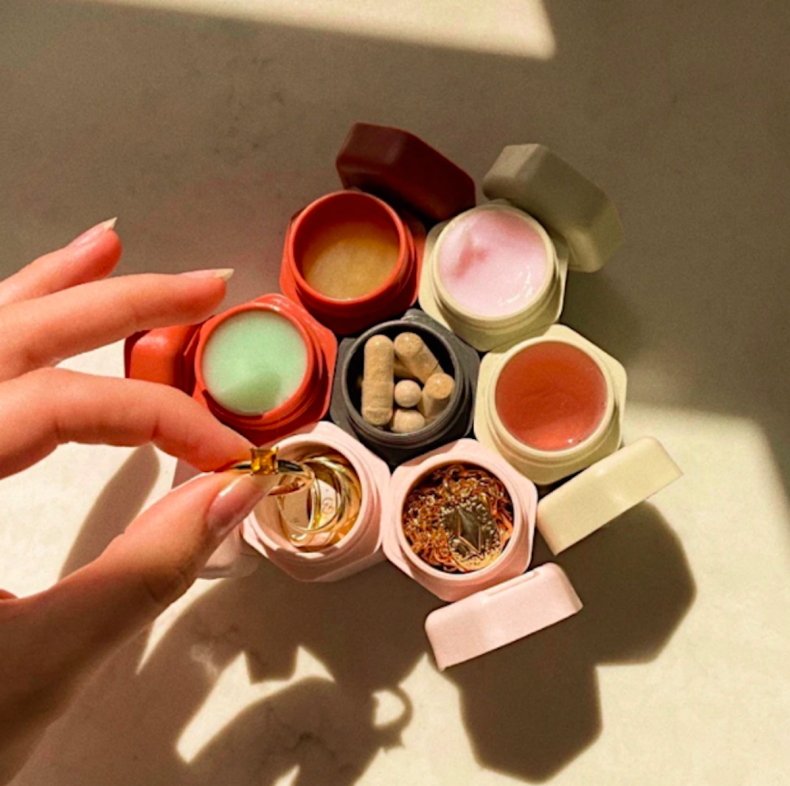 Cadence is here to solve all your traveling toiletry problems! Those silicone travel bottles are great in theory but let's call a spade a spade—they explode, don't close all the way, and it's also very difficult to wash them out. An alternative to those cheap travel bottles, Cadence allows you to Build Your Six Capsule Bundle and customize it from start to finish. First, choose a color—lavender, eucalyptus, charcoal, petal pink, sand, terracotta, or pacific blue—then select a magnetic label to inscribe on each of your six Cadence capsules. Choose from eight different icons or several label options, including everything from moisturizer and toothpaste to jewelry. Each capsule holds, on average: seven vitamins or supplements, four to six rings or .56 ounces of lotion, skincare product, hair product or whatever else. Each capsule is also BPA-free, leakproof, watertight and TSA-compliant. It's the perfect stocking stuffer!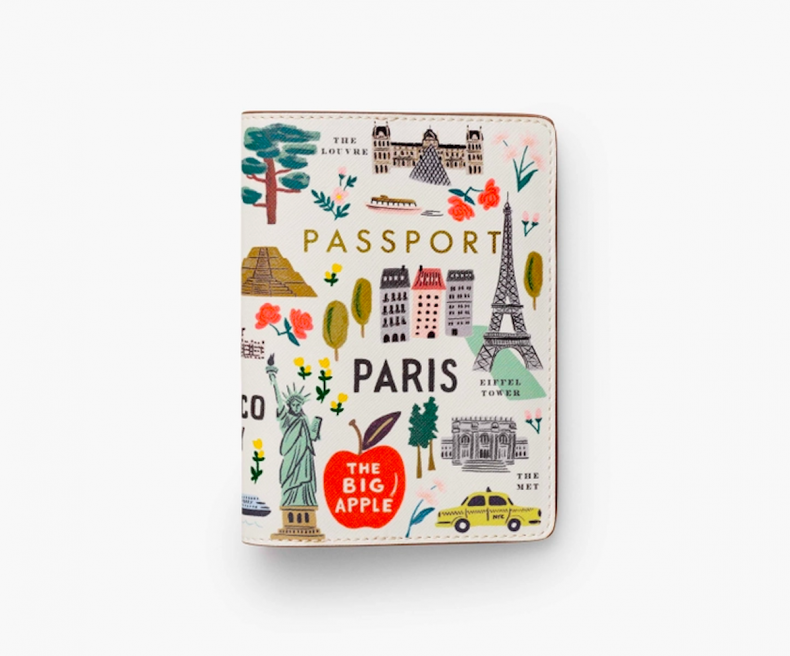 Know someone with a ton of stamps on their passport? Then maybe it's time to upgrade their passport holder since they use it so much! The Bon Voyage Passport Holder from stationery store Rifle Paper Co. is as aesthetically-pleasing as it is functional. This travel-inspired passport holder also features a foil-stamped logo featuring a bold, fun pattern in full color with fan-favorite sights from different cities and countries. With a charming red interior, two flaps to hold the passport in place and an adorable stamp of a suitcase and script that reads, "From here to there," this gift will be appreciated by anyone who travels internationally.
Buy at Rifle Paper Co. for $28.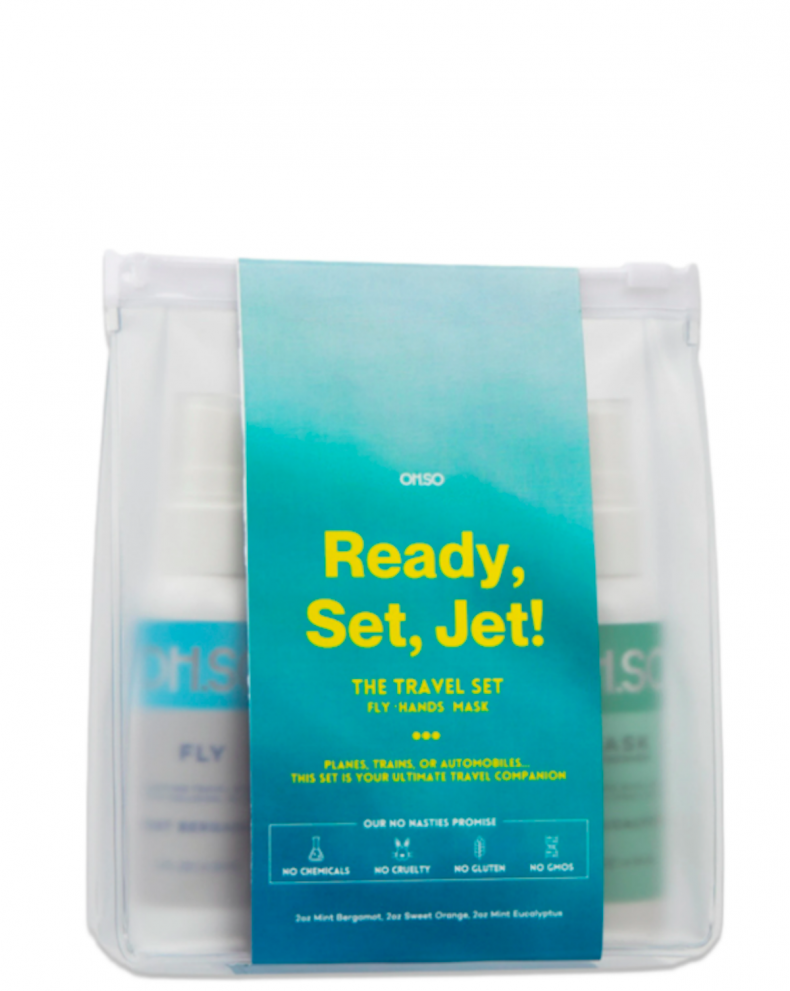 With as appropriate as a name as Ready, Set, Jet! Gift Set, this travel kit is obviously designed to take during all sorts of travel—planes, trains or automobiles. You'll find nothing nasty in any of these products' ingredients: no chemicals, gluten or GMOs—plus, each product is cruelty-free. Inside this complete travel set, you'll find purifying travel spray in mint bergamot, sweet-orange hand sanitizer and a mint-eucalyptus mask refresher spray designed to open the sinuses. Made in California, the whole set fits easily right in your carry-on so that you can access it at any point during your travels.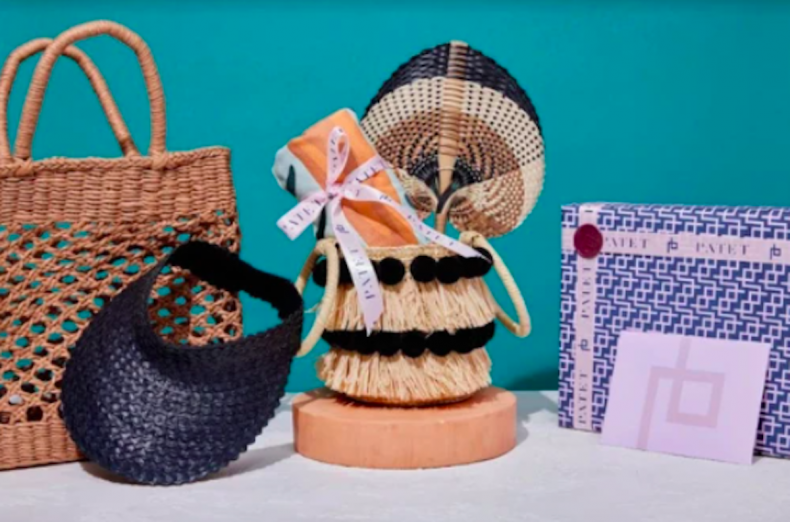 Just when you weren't sure it was possible to get all the necessary travel essentials all in one gift, Patet shows up with the incredible Sunny Gift Chic Bundle. The picture-perfect beach-day gift set includes a Savannah Towel by Sora Sora, Straw Sun Visor in black by Bali Harvest, Raffia Ratan Wicker Woven Straw Hand Fan, and Sunday's choice Morning Woven Raffia Tote Bag by BTBOR or the Liv Round Bucket Bag by BTB. The perfect gift for any travel enthusiast planning a trip somewhere tropical, your giftee will also really appreciate the upscale, beautifully-designed packaging.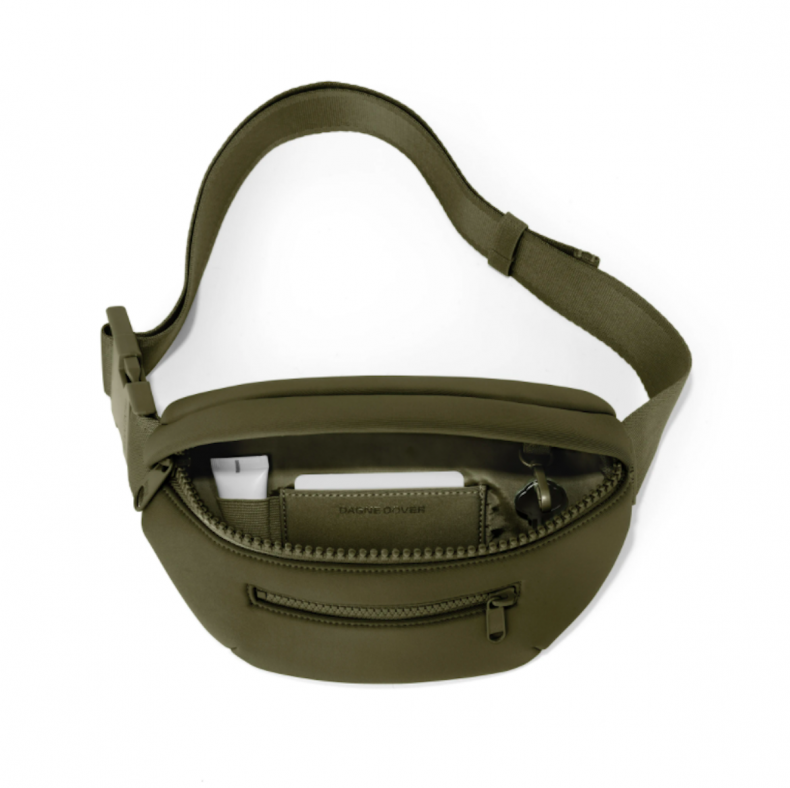 What if we told you there was an easier way to move through the airport? Or any travel-related station or terminal? There is! It's called a fanny pack!!! You can fit all the essentials—your license, passport, phone, keys and whatever else you may need—right under your belly button. Made of reformed neoprene and a recycled lining from luxury brand Dagne Dover, the Ace Fanny Pack is available in colors dark moss (pictured above), onyx, heather gray, storm, evergreen and dune pink. You'll love how easily accessible the front-zipper pocket is, the adjustable strap and the interior pockets for keeping all your items in check and organized.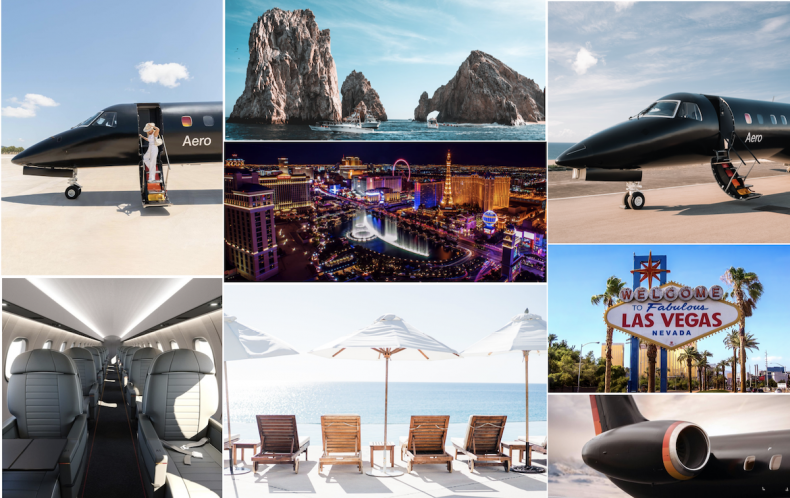 Aero is a new way to travel that—not going to lie—is pretty freakin' cool. Of course, it's definitely on the more expensive end of the spectrum but flying with Aero is truly a once-in-a-lifetime experience. Most comparable to a charter-like experience, Aero allows you to book a semi-private flight, board from a private terminal, enjoy the luxury of a concierge—including a personal curbside greeting— and experience white-glove service in the form of in-flight cocktails and snacks. One-way flights start at $950, and though Aero doesn't fly everywhere, it does offer some pretty cool destinations, including Aspen, Las Vegas, Jackson Hole, Sun Valley and more.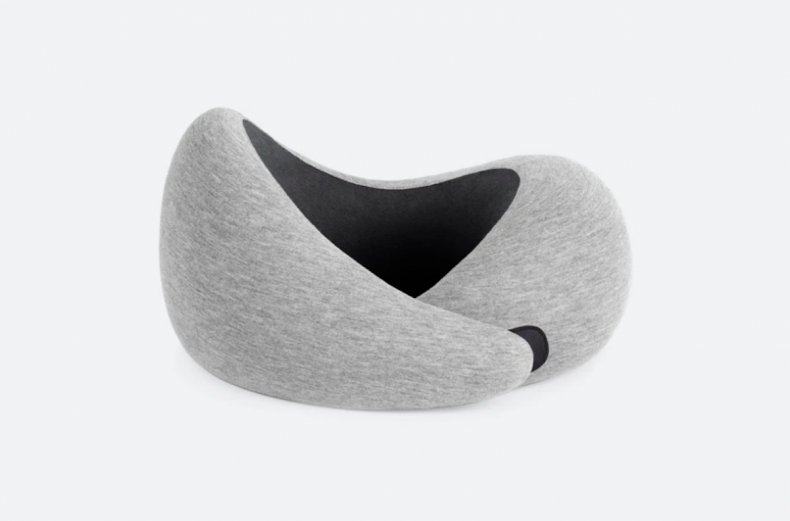 Meet the travel pillow of all travel pillows! The Go Neck Pillow by Ostrichpillow is different from most other on-the-go neck pillows by design in that it crisscrosses in the front to provide full 360-degree neck support (unlike those conventional U-shaped pillows that cut-off at the shoulders). In addition to its unique ergonomic design, the Go Neck Pillow has a supportive memory foam core and comes with a travel bag. The memory foam compresses to 60 percent of its size when stored in the bag, so though it may not seem like it fits in there, we promise you that it does! Whether your friend the traveler is used to long plane, train or bus rides, the Go Neck Pillow—which has five stars on Ostrichpillow.com, BTW—will provide endless comfort.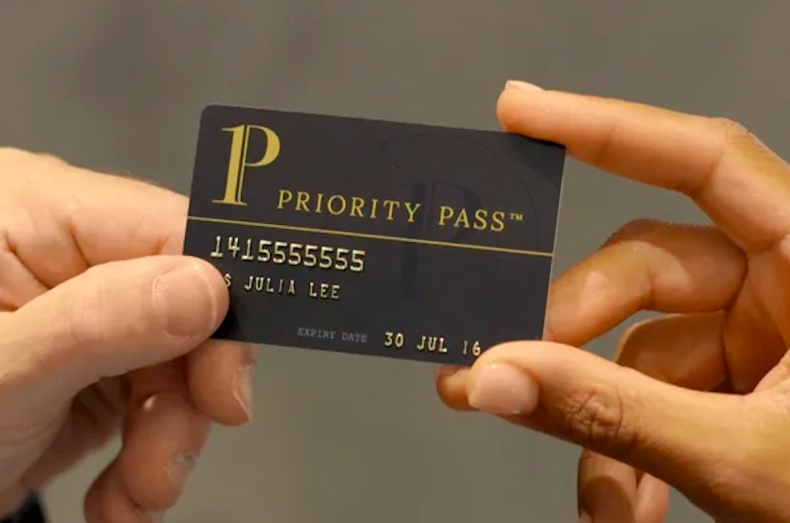 Elevate the travel experience! The best possible gift for frequent flyers, the Priority Pass Membership provides access to more than 1,300 airport VIP lounges worldwide. It doesn't matter what airline they prefer to fly or where they most often fly out of; Priority Pass grants you access to VIP lounge locations in Europe, Africa, the Middle East, the UK, Ireland and the US. Besides the luxury of quiet, WiFi-enabled spaces to work in or lounge in, other membership benefits include pre-flight food and drinks and discounts on in-airport dining, retail and spa packages.
Newsweek may earn a commission from links on this page, but we only recommend products we back. We participate in various affiliate marketing programs, which means we may get paid commissions on editorially chosen products purchased through our links to retailer sites.