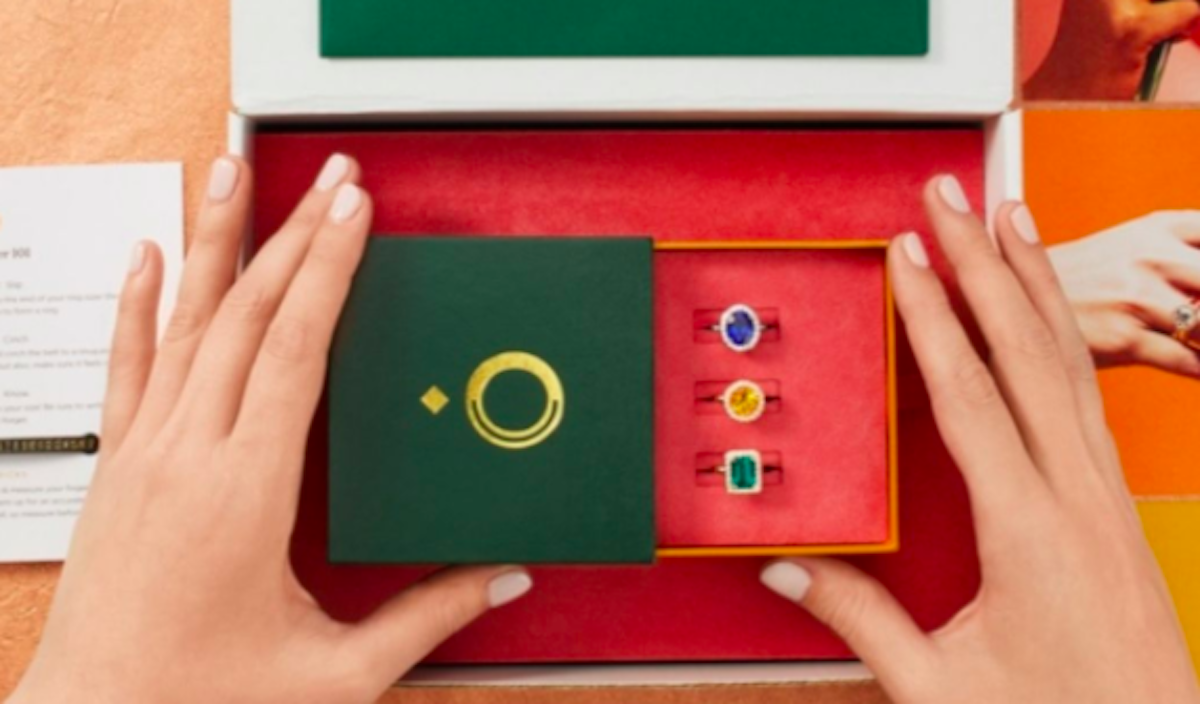 When buying an engagement ring, the general rule is that the buyer should spend at least two months' salary. That's a lot of money on the line, especially if you've never even seen the bling in person! Even still, plenty of people are choosing to buy their engagement rings online these days—sight unseen.
13 Best Places to Buy Engagement Rings Online
Ready to pop the question but not sure where to start, ring-wise? Keep reading for the best places to buy engagement rings online. Each of these online ring destinations is trusted, beloved and many of them are even sustainable with ethical sourcing practices and certifications from the Gemological Insititute of America (GIA).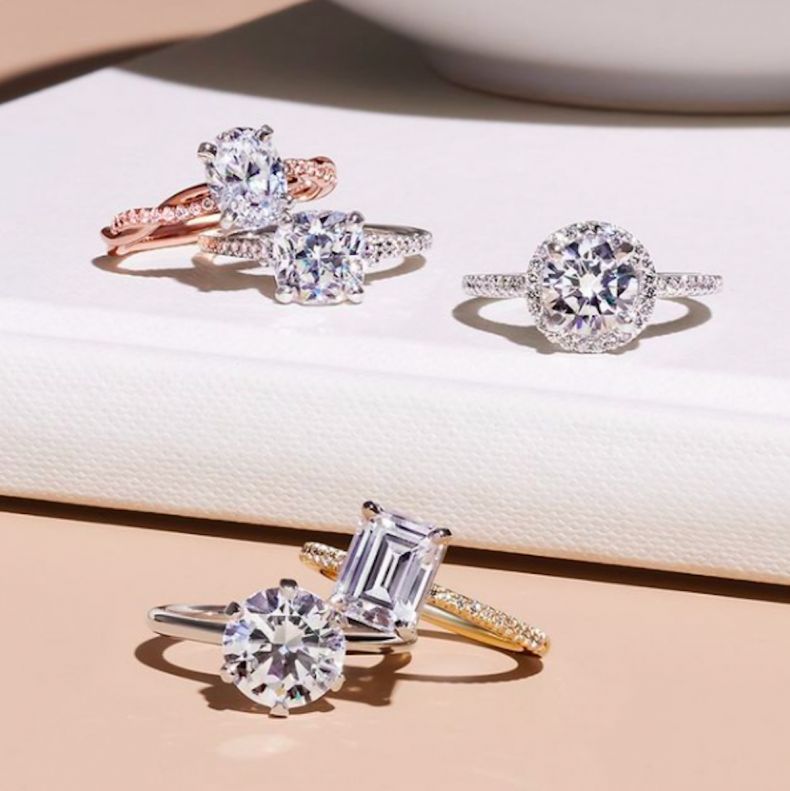 The largest online retailer of certified diamonds and fine jewelry, Blue Nile first launched over two decades ago in 1999. Still a premier online engagement ring destination to this day, you'll find everything from high-quality GIA-graded diamonds to relatively affordable prices. That's because each gemstone is purchased directly, therefore eliminating the need for the retailer to use a middleman.
In addition to "Ready-to-Ship" rings, Blue Nile also offers a "Build Your Own Ring" feature and virtual appointments so that you can find the ring of your dreams (or their dreams) all from the comfort of your computer or phone.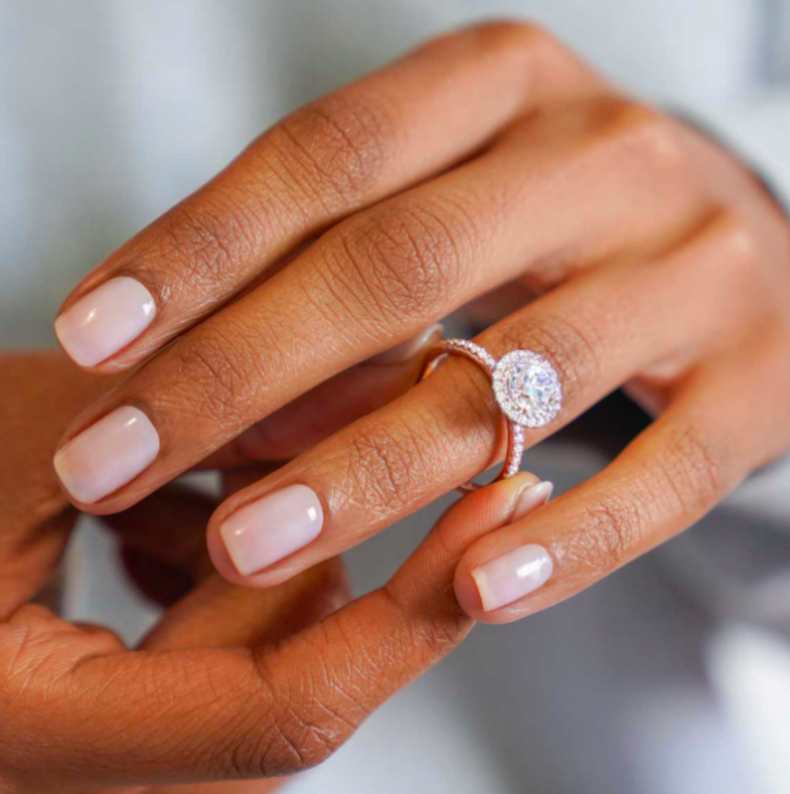 Brilliant Earth is basically synonymous with "sustainable engagement rings," something that's becoming more and more popular and desired nowadays. Each of their rings constitutes an eco-friendlier option—whether that's in the shape of a lab-grown diamond or a natural, ethically sourced one.
Plus, they're like, really, really shiny.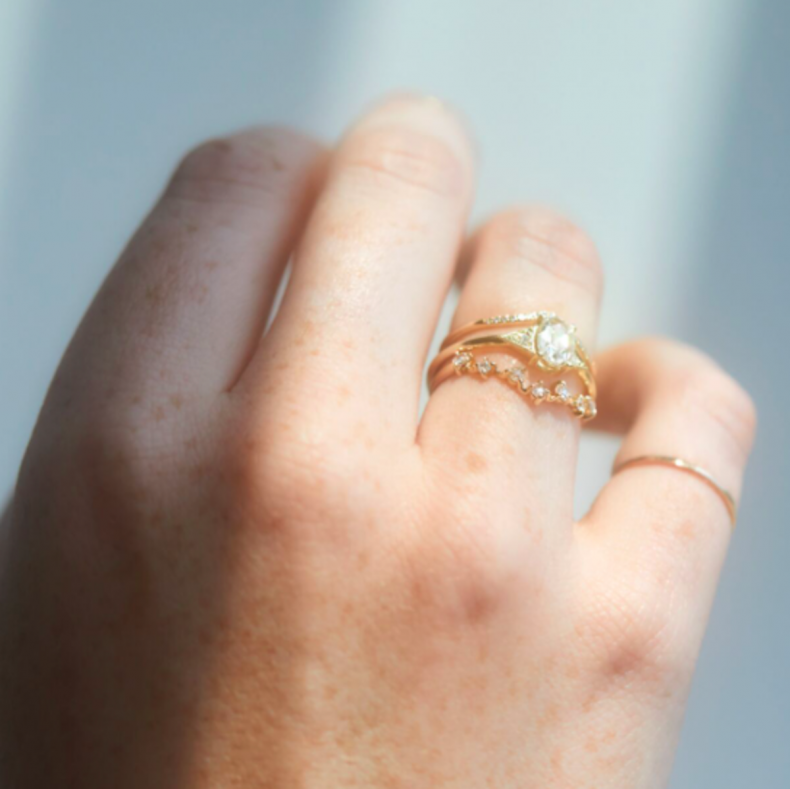 Maybe you've heard of Catbird before! They're most well-known for beautiful, ethical jewelry that's as charming as it is dainty. But they also make some pretty stunning engagement rings, too—all of which are available online.
Some of their more popular signature collections include The Swans, Fairy Lights and Snow Queens and the Classic Band, but due to COVID-19, Catbird has temporarily put the kibosh on manufacturing. Still available to ship within three to seven business days are any of their rings from the "Ship Now" collection, and there's still the option to return online purchases within 10 days.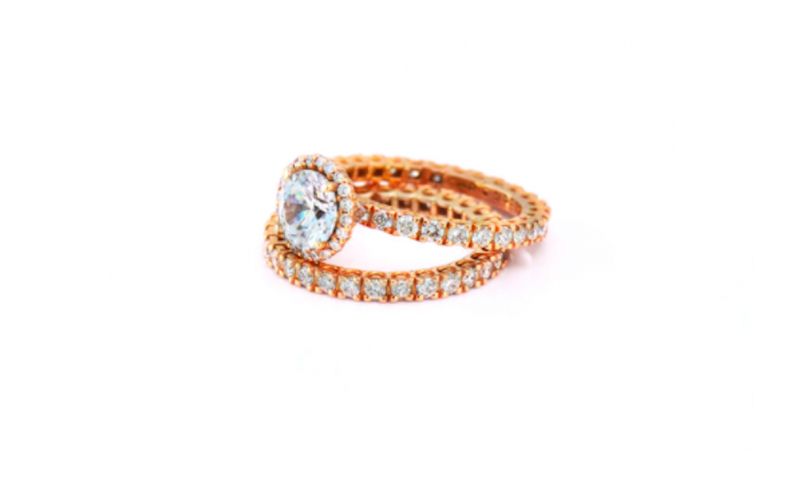 If it's "unique" you're looking for, Chris Aire diamonds are bespoke, which makes them feel extra special as they slide onto your loved one's finger. As a brand, Chris Aire ascribes to crucial social responsibility guidelines to ensure its rings are conflict-free and fair to all, including shirking any practices that promote child labor, forced labor or unjust or underpaid working conditions.
Aside from their applaudable ethos, buyers will also appreciate the quality—even if the prices range on the higher end of the spectrum.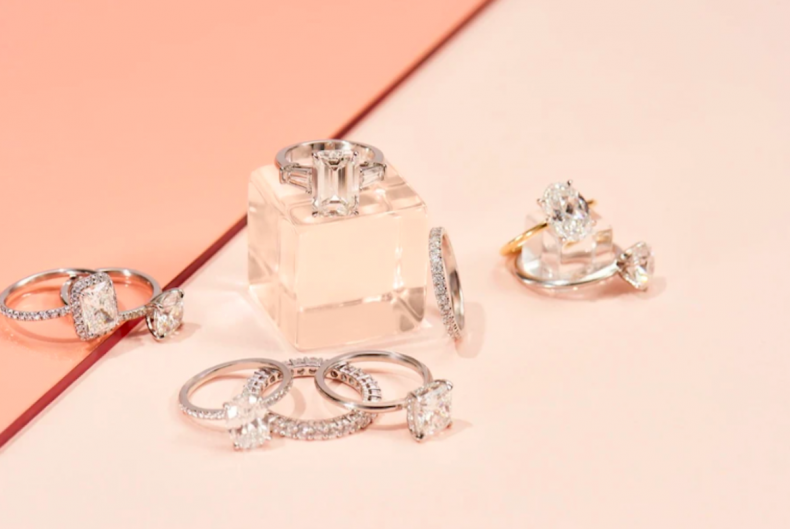 The Clear Cut way is a little out of the box but like, in a good way. In fact, you'll love the direct communication with expert gemologists that you're entitled to when shopping with The Clear Cut. While working with TCC, you'll likely feel surrounded by diamond experts.
After all, the founder of the jewelry brand is a fourth-generation diamond expert and GIA graduate gemologist—so it's clear that you're in good company.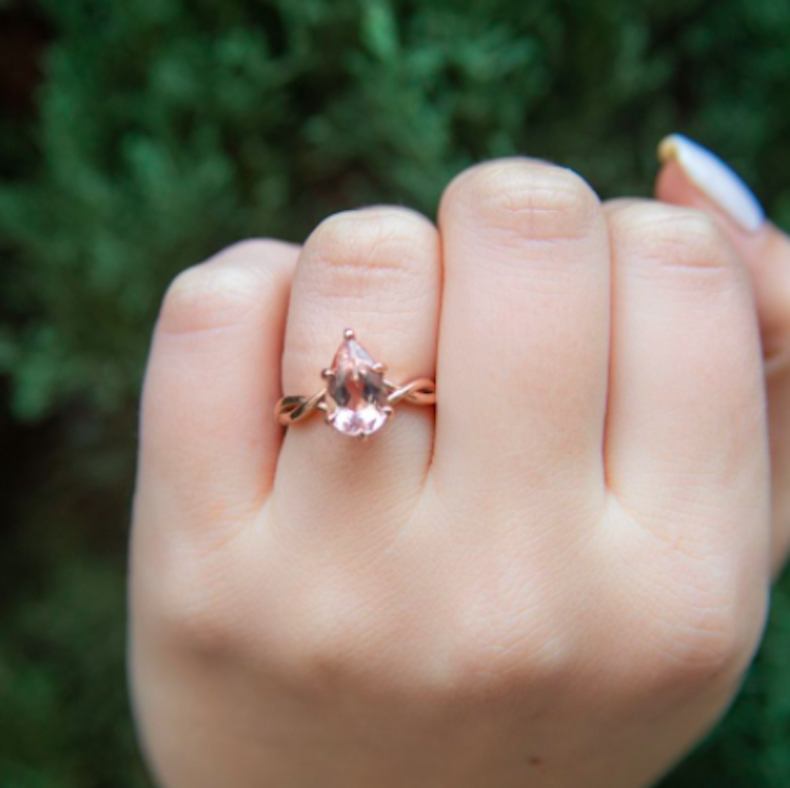 Here's what you'll love about Gemist: It's one of the only engagement ring retailers with a direct-to-consumer model. That means you can custom design a ring and try it on at home before pulling the trigger on the purchase.
You can choose up to three styles to try on at home, and Gemist actually lets you keep the trio of (faux) rings for a two-week trial period. Once you've chosen a winner, Gemist accepts the burner rings back, then handcrafts and handsets your final design in three to four weeks.
Crafting takes place in their Los Angeles studio.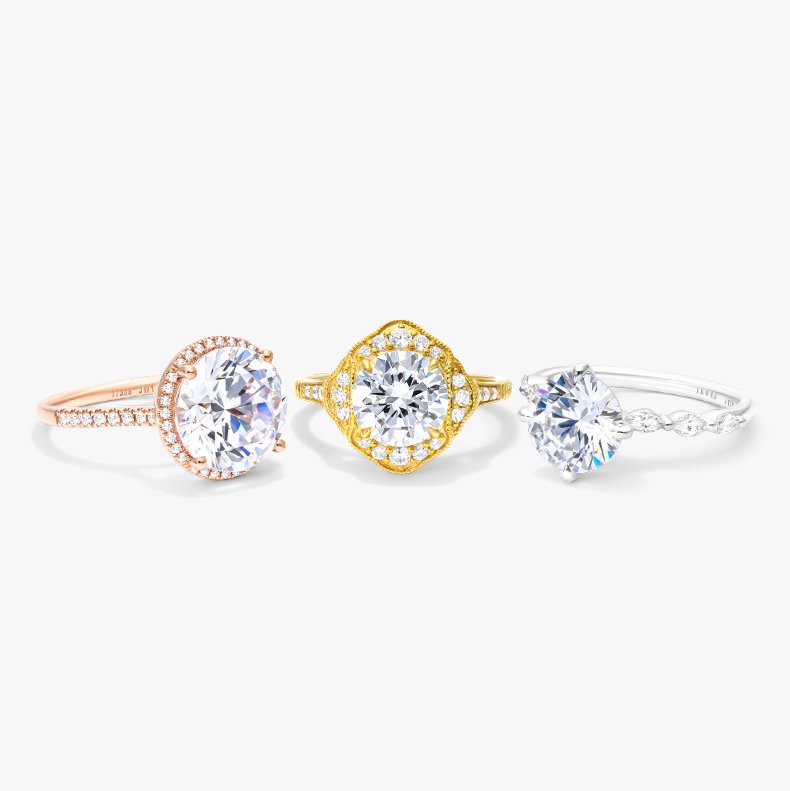 All James Allen ring styles are a work of art. So much so that it's largely toted as not just one of the best places to buy an engagement ring online—but the best.
This trusted jewelry brand has over 200,000 certified diamonds, all of which are of the highest quality. Not to mention, James Allen is the fastest-growing privately held diamond retailer with the largest selection of online inventory. Standout certifications include diamonds graded by the GIA and the American Gem Society (AGS). Buyers also appreciate the free, fully insured shipping and the convenient 30-day return policy.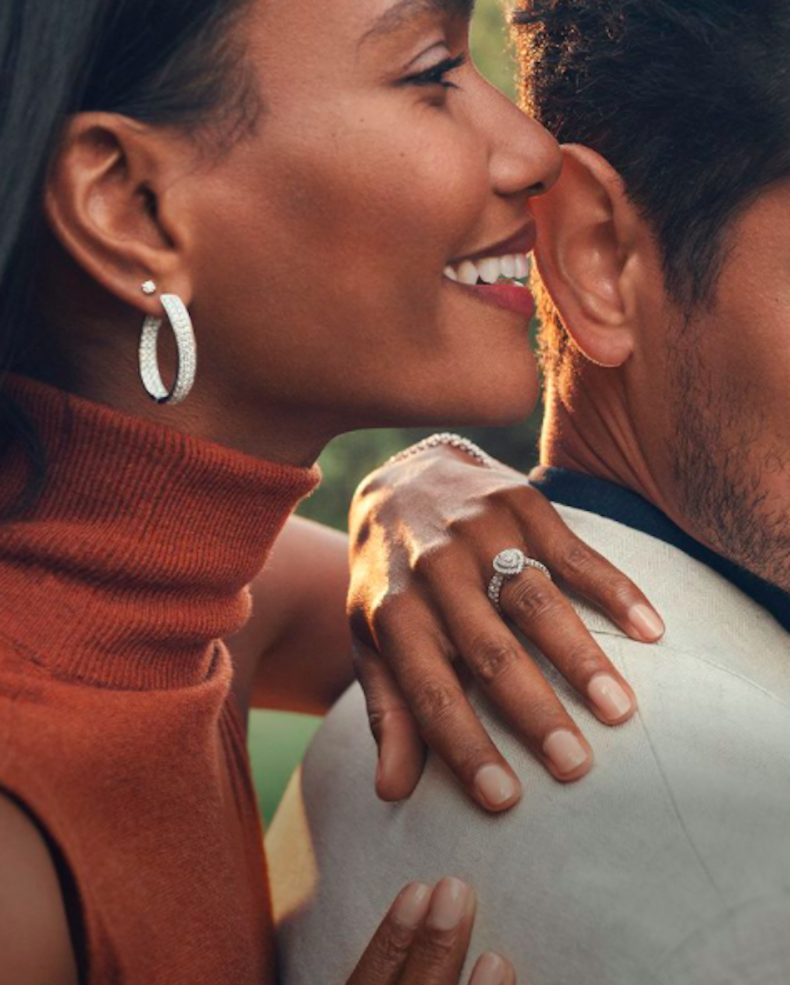 Come on, sing it with us: Every kiss begins with Kay.
Everybody knows Kay Jewelers, if not for their catchy marketing alone, and that appears to be for a good reason. When it comes to diamonds, Kay knows exactly what they're doing. Bestselling engagement ring collections like Neil Lane Bridal, Adrianna Papel and The Leo Diamond are the shiniest of proof that Kay makes some of the most glamorous engagement rings there are.
Aside from that big name, there's even more to love: metals and stones at Kay are all ethically sourced, ranging from anywhere from $100 to $10,000. You can even choose from a lab-grown diamond or a natural gemstone.
Want a more customized experience? Either online or in-store, Kay allows diamond-buyers who are feeling particularly creative to design their own and even offers a 24/7 online concierge to field any questions throughout the process.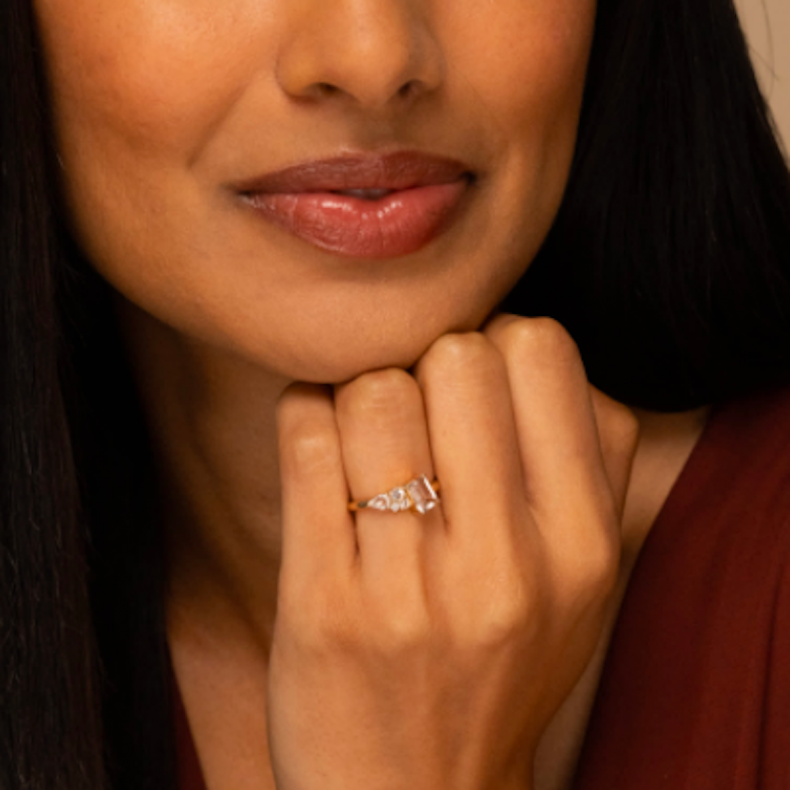 Popular amongst influencers, Mejuri is known for its vibrant and dainty collection of affordable jewelry. Still, when it comes to its engagement rings, this ethical jewelry brand also takes the cake.
Mejuri offers "Fair Pricing" which means the brand eliminates any unnecessary middleman to bring the markup way down. It also means the company has a diehard commitment to true sustainability—with a goal of 100 percent traceability for their materials.
You can book a 15-minute virtual styling appointment on Mejuri.com to get a professional opinion straight from a seasoned Mejuri stylist.
What's not to love about that?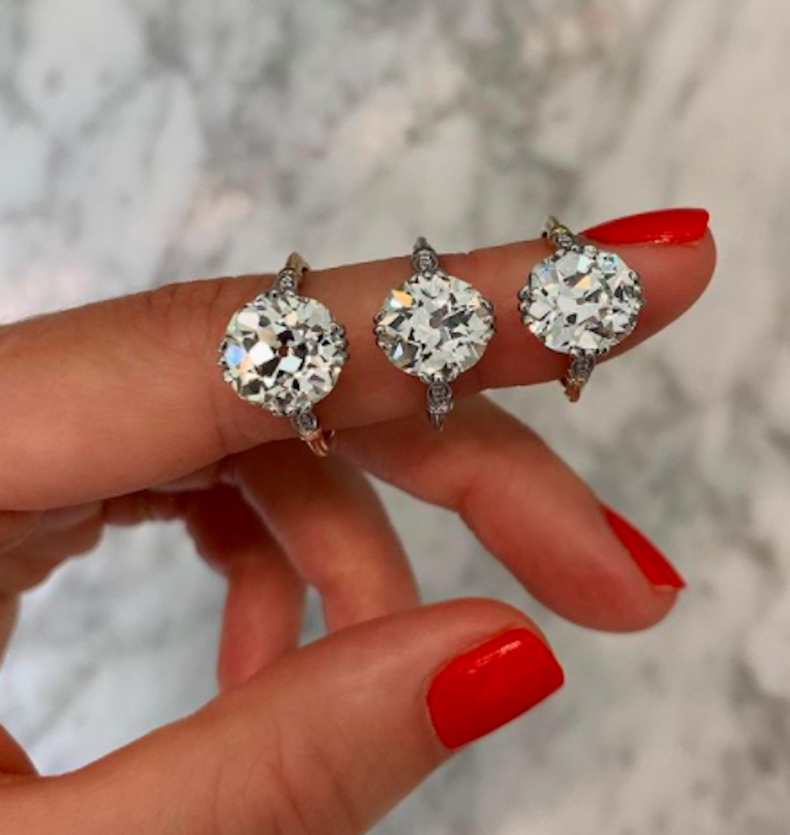 The new up-and-comer to watch in the engagement ring space, Ring Concierge, offers custom rock designs exclusively online (although they have a brick-and-mortar in New York City). Made for women by women, Ring Concierge is one of the top online brands at the moment. In fact, you may have seen an ad for them on Instagram!
After all, the brand uses social media and the power of influencers to get their name out there and turn the engagement ring narrative on its head.
Once a male-dominated industry, Ring Concierge aims to close the gap and provide women (and really, anyone who's getting engaged) the proper access to their ring-purchasing journey. It also doesn't hurt that RC has some of the sparkliest designs on the planet!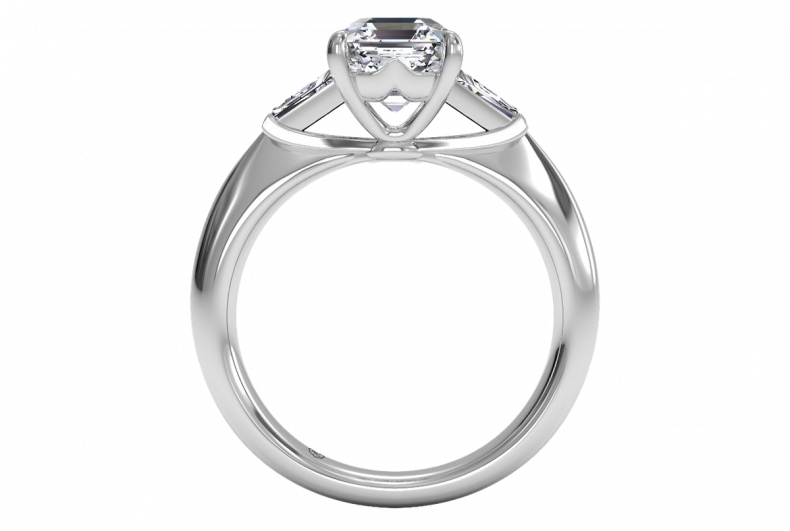 At Ritani, you'll find some of the most breathtaking engagement ring designs you've ever seen. But, unlike some other retailers, it won't cost you an arm and a leg. At least, not at Ritani.
The dazzling diamond brand provides discreet packaging (to ensure that your planned proposal stays a secret up until the big moment) and a convenient 30-day return policy (though custom rings are excluded). But never fear—Ritani even has a buyback program amenable to taking back custom rings.
A giant sparkler and great policies—what more could you ask for?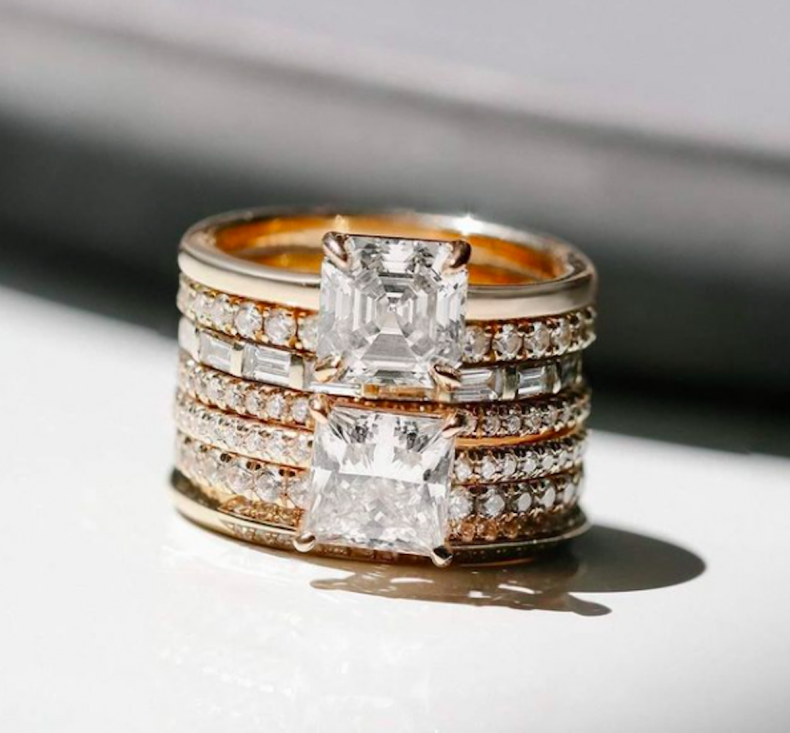 Looking for an ethical ring? Skip all the risk of blood diamond and look no further than Vrai, which has a wide selection of lab-made, conflict-free diamonds. Vrai prices range anywhere from $1,000 to nearly $2,600, making this one of the most cost-effective jewelry brands on our list.
But trust—you will not be sacrificing style or quality for that affordable price point.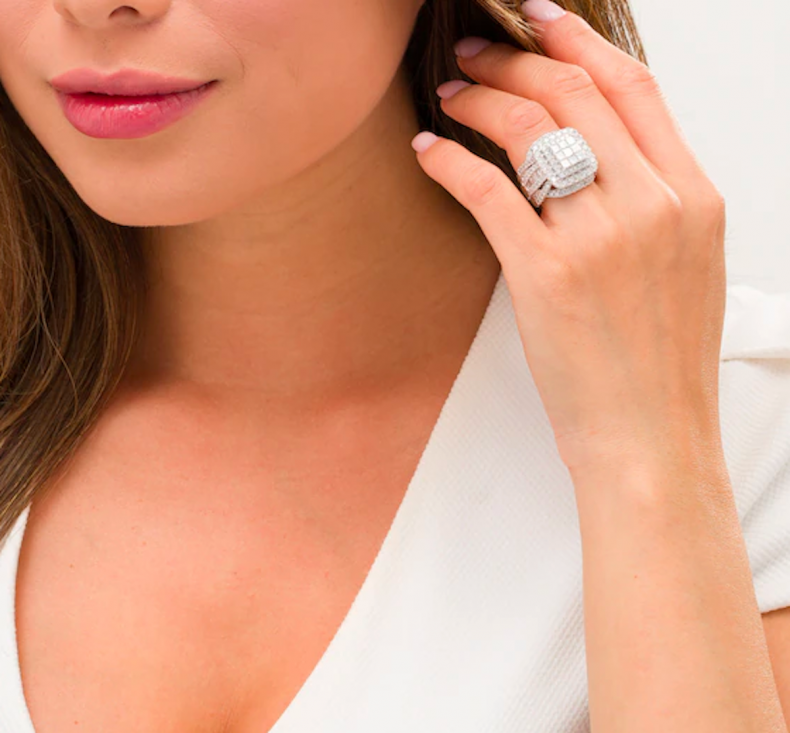 Stumped on where to buy an engagement ring online? There's something to be said for widespread name recognition, and Zales is definitely that. Known as simply "the diamond store" since 1924, Zales has everything from the budget-friendly stunner to gems fit for a celebrity (in quality and price, too).
Shop everything from pre-set rings to custom designs, and always rest assured you're getting the best of the best in cut, carat, color and clarity.
Newsweek may earn a commission from links on this page, but we only recommend products we back. We participate in various affiliate marketing programs, which means we may get paid commissions on editorially chosen products purchased through our links to retailer sites.