13 Business Leaders Share Their Predictions for the Future of Networking
The wide adoption of technology for communication is proving that there is a considerable need for virtual networking tools.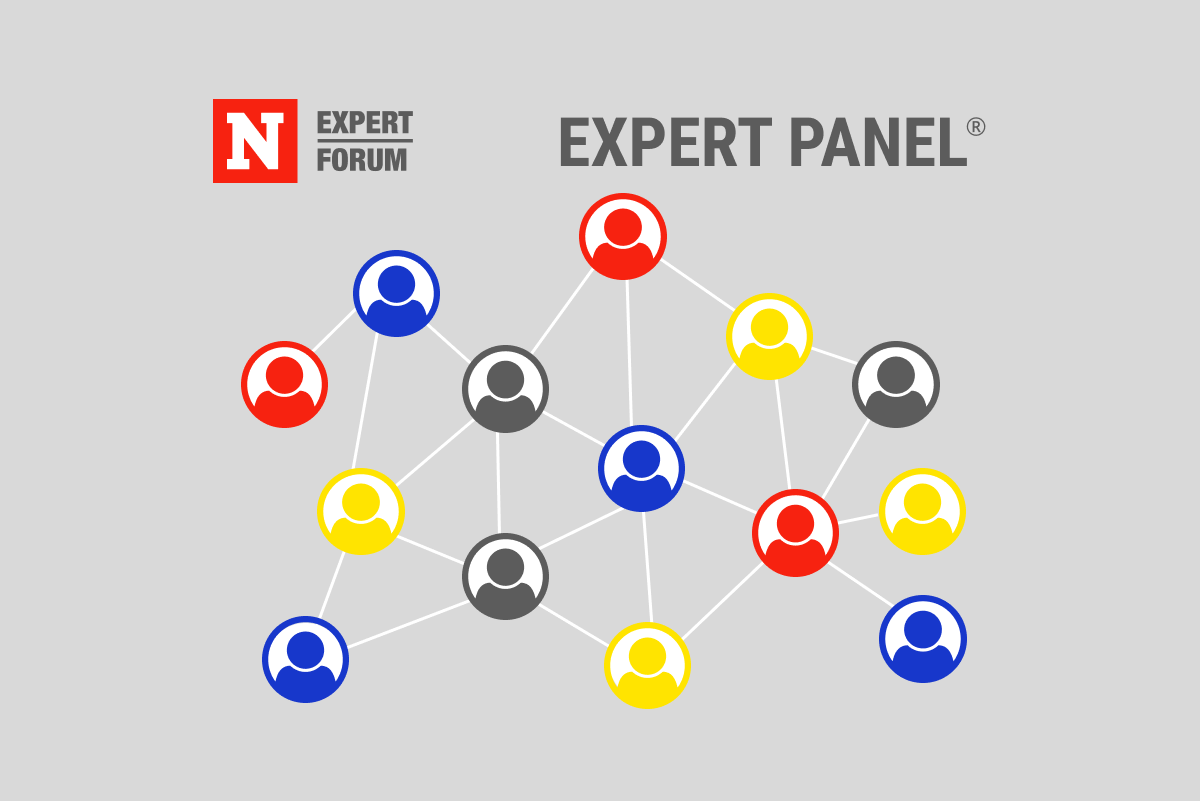 The connections built between people can create bonds that drive success for both individuals and organizations. Though the formation and maintenance of these connections has been completely transformed over the past year and a half, the strength of those bonds still holds true.
The wide adoption of video conferencing software like Zoom has shown that regardless of the obstacle—be it a global pandemic or a considerable distance—there is a great need for more virtual options in the world we live in today.
Expanding the ways in which people can connect in an increasingly digital world means that the future of connecting may be uncertain, but examining the changes that have taken place so far can offer valuable insight. Below, 13 members of Newsweek Expert Forum members share their expert predictions on how networking will look in the future and how leaders can begin preparing for changes now.
1. There Will Be Fewer Connection Barriers
The pandemic has opened up and made one more comfortable channel through which we can connect–and that is always the goal of networking. In the long term, the viability of virtual video conversations will reduce the barrier to connect with people from outside your geographic area. While face-to-face meetings create the strongest bonds, Zoom has allowed for real and ongoing contact when that is not possible. - Michelle Tillis Lederman, The Connector's Advantage
2. People Will Cultivate More Fulfilling Relationships
I feel the pandemic has highlighted the importance of connecting with others. You only realize how valuable something is when you don't have it anymore. We've all experienced this over the last 18 months. I believe a post-pandemic world will see us take steps to cultivate closer, more fulfilling relationships at work and at home. - Kevin Vallely, The AIP Group
3. There Will Be More Acceptance of Virtual Events
The world has changed greatly, but the principles for professional success haven't. Interacting with others around a common interest will continue to be vital, but electronic and virtual networking events will gain more widespread acceptance. That will help to level the playing field among introverts (who find meeting strangers in physical social situations awkward) and extroverts. - Todd Miller, ENRICH: Create Wealth in Time, Money, and Meaning
4. Virtual Options Won't Be Able to Replace In-Person Meetings
In some ways, networking has become easier because virtual meetings have become the norm. However, there is so much to gain by meeting in person that I predict that in the future, many will make the extra effort to meet in person to strengthen relationships and increase trust and collaboration. There are many communication nuances that will be missed if we remain 100 percent remote. - Helen Riess, Empathetics, Inc.
5. Business People Will Combine Virtual And Online Elements
My hope is that people realize the value of nurturing relationships with others. The pandemic has shown us the value of online networking. As we move forward, I believe business people will combine online and in-person networking with more traditional forms of relationship-building like notecards, phone conversations, coffee meetings and the like. - Diane Helbig, Helbig Enterprises
6. Virtual Networking Will Continue to Serve Global Needs
Virtual networking will continue long term because it allows people to connect globally with greater ease and in meaningful ways. You're no longer vying for attention in a crowded room. Instead, you can quickly set up a chat and get right to the heart of the matter. This form of networking saves on travel time and prevents scheduling conflicts while also expanding the number of people you can make connections with. - Carol Parker Walsh, Carol Parker Walsh Consulting, LLC
7. The Digital Experience Will Still Thrive
What I believe the pandemic showed us is that there is always a place for digital experience. Even with things beginning to open and people getting back together in person, virtual events are still thriving with high attendance. It will help open opportunities to people all over the world versus being confined to our own local areas. - Chris Davis, Revcarto
8. Events Will Require a Virtual Component
I believe that the working from home trend will continue as it provides employees with more flexibility, time and control over their professional and personal life. This means that networking will change. Most physical events will require a virtual component and events that are virtual only will happen more frequently. - Brian Meert, AdvertiseMint
9. More Efficient Digital Opportunities Will Increase
More digital networking opportunities like Lunchclub will continue to pop up, offering efficient ways for busy professionals to connect. The pandemic showed us we can meet professionals online and forge lasting, meaningful connections with them without ever traveling anywhere or spending time and money on networking events. This means the world will become smaller as we meet more people worldwide. - April Margulies, Trust Relations
10. In-Person Meetings Will Be Considered Premium
Connecting virtually is now an expected and viable option. In-person meetings, depending on the industry, are becoming a premium offering. While virtual meetings "get the job done," the connection and intangible benefits of meeting and networking in person are not to be overlooked. Either option can give a competitive advantage if executed correctly. - Adam Coughran, Safe Kids Inc.
11. Engagement Will Matter More Than The Medium
Great questions and a curious nature can lead to great networking opportunities. Despite the changes caused by COVID, when someone asks me a thoughtful question, I want to engage. Think about how you can best ask questions and listen to build a vibrant network. Social media will definitely be one of the places people continue to network, but there may be other ways and places as well. - Reed Deshler, AlignOrg Solutions
12. It Will Take Time to Adjust
Virtual networking is frustrating, but I'm skeptical things will completely bounce back to the way they were before. One of the main challenges of virtual networking is trying to be present without being present and filtering out all the distractions from being at home. I think it'll take time before folks adjust to the new, less efficient signal-to-noise ratio that comes with virtual networking. - Ryan Haupt, Science... sort of
13. Networking Will Continue to Evolve
The future of networking will definitely continue to evolve for those who want to embrace change. For many, the virtual technology employed during the pandemic created new opportunities to reimagine networking while also removing geographic barriers. Now, everyone has the unlimited ability to connect, collaborate and engage with people both near and far around the globe. - Renée T. Walker, RENEE WALKER & ASSOCIATES