13 Children Killed As Train Hits School Bus in India
At least 13 children have been killed after their school bus was hit by a train in India's northern state of Uttar Pradesh.
The collision occurred as the bus was driving through an unmanned railway crossing at around 7:30am local time, The Times of India reported. The driver of the van was also killed and at least eight other children were injured.
According to AFP, all of the children were under 10 years of age. The district chief medical officer, Akhilesh Kumar Singh, told the agency that 10 children died as the school bus was thrown several feet into the air by the impact of the train, which was traveling to the city of Gorakhpur close to the Nepali border. "Three succumbed to the injuries at the hospital and five remain critical," he added.
Railway official Sanjay Yadav told The Times of India that the van's driver ignored a railway employee who told him to stop. The vehicle then "somehow stopped at the track," Yadav added.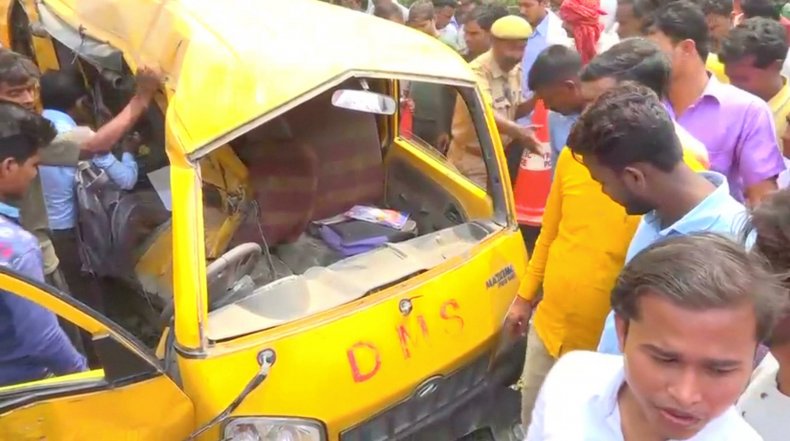 Piyush Goyal, India's minister for railways and coal, tweeted: "I have ordered a senior level enquiry into the incident. We stand committed to take all possible steps to avoid such accidents in future."
The state government said compensation will be given to the families of the victims, the BBC reported. Thousands of local residents have descended on the site to protest the deaths. Uttar Pradesh Chief Minister Yogi Adityanath has traveled to the area to address protesters and meet with community leaders.
The tragic accident comes only weeks after 27 people, mostly children, died when a school bus bus crashed into a gorge in the state of Himachal Pradesh. Eyewitnesses said the vehicle skidded as it turned a corner and left the mountainous road.
Both road and rail accidents are common in India. Though the number of deaths on Indian roads fell by 3 percent in 2017, more than 146,300 people still lost their lives. The deadliest state was Uttar Pradesh, in which over 20,000 people were killed.
The government has declared its ambition to halve road deaths in coming years. Around 3 million new vehicles join the roads each year, and the country's poor driver education system means many of those behind the wheel are not driving safely.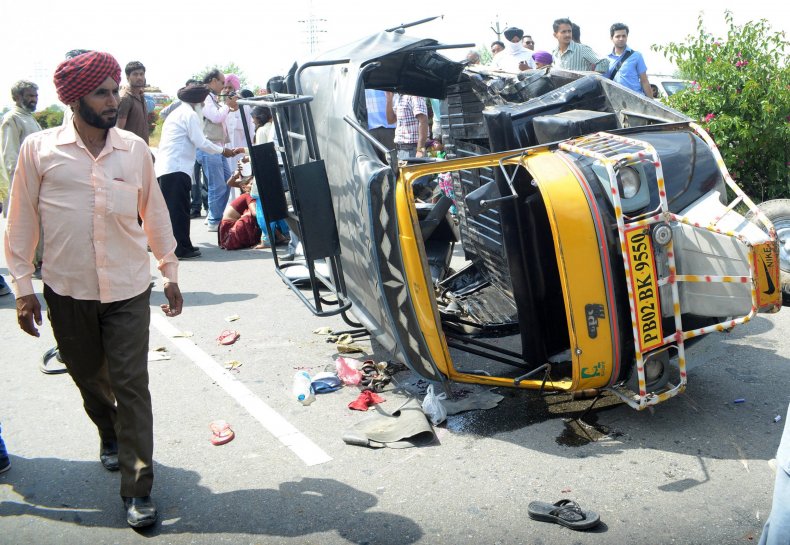 Indian leaders have committed $100 billion to expanding the country's road network, creating more space and hopefully reducing accidents. Over the next five years, it hopes to construct over 50,000 miles of new routes.
Around 15,000 people die on India's railways each year, according to a 2012 government report. The majority of deaths occur at level crossings, which are often unmanned and unregulated. The "annual massacre" has been blamed on lax safety standards, poor management and underinvestment in the country's mammoth network, the fourth largest in the world.