800-Pound Tiger Shark Caught in South Carolina Surfing Spot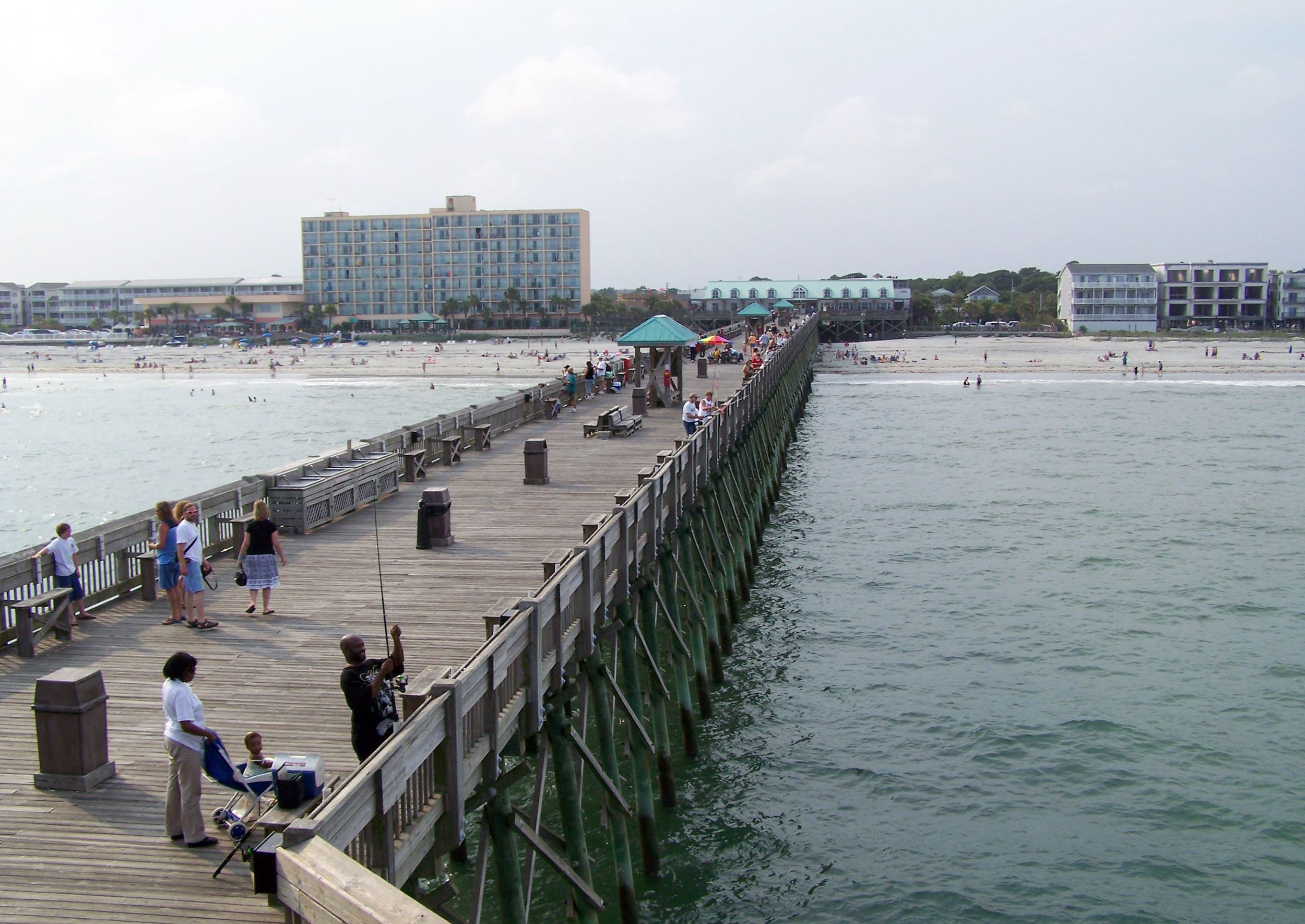 The Carolinas are having a shark-packed summer: A 13-foot tiger shark was pulled in on Folly Beach, South Carolina last week, the Post and Courier reported. Weighing in at an impressive 800 pounds, the shark was found near a surfing spot.
Catching tiger sharks is legal in South Carolina, though there are limits. The state allows one shark to be caught per vessel and the fork length is a maximum of 54 inches. The fork length, according to Fish Base, is defined as the "length of a fish measured from the tip of the snout to the posterior end of the middle caudal rays."
The 13-footer was the third shark of that caliber to be caught in one week. Joe Morris and Mike Huff told the Courier they caught a 400- to 500-pound shark last Saturday, as well as a 700-pound, 11-foot shark on Monday.
Such catches have become something of the norm this summer. The sharks are sold to local seafood wholesalers and shops, though in some cases getting them to the buyers is a challenge. The 13-foot shark was hoisted onto the dock by five people. At 800 pounds, it weighed about as much as five people.
The 13-footer is just six inches shy of the largest tiger shark ever caught in South Carolina, found in Cherry Grove. That shark weighed 1,780 pounds. Their average adult weight is between 850 and 1,400 pounds and they tend to be between 10 and 14 feet long.
Though wholesalers did buy up the fisherman's shark meat, tiger sharks aren't considered particularly delicious seafood. They've been called the "garbage cans of the sea" because they eat everything—really, everything— they come across. That means you end up eating all that everything when a tiger shark steak hits your plate.
800-Pound Tiger Shark Caught in South Carolina Surfing Spot | U.S.