13 Game-Changing Running Products to Take Your Workout to the Next Level
New and special running gear isn't needed to get out to go running. That's part of what makes the sport so accessible to anyone. But, if you are looking to take your running workouts to the next level, these items might help. Whether you're looking to improve your personal record speed or just make it one more mile than before, this gear might be able to give you that extra push.
New earbuds and better musical motivation could unlock a second wind. Fresh socks or new shoes might also be able to provide more comfort and extend the distance you're able to run. Check out the list of items that have all been used and put to the test to verify their ability to make an impact.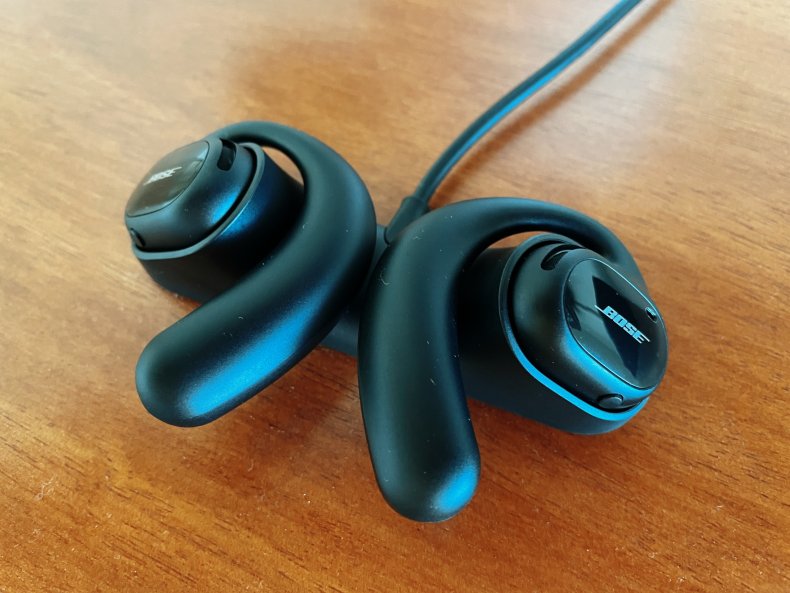 Unlike most other headphones and earbuds, these Open Earbuds from Bose don't fully cover your ears. This design allows more outside sound to come in and be more aware of your surroundings. These wireless earbuds hook on top of your ear and use specifically angled drivers to push the sound into your ears.
In my testing, I found these Open Earbuds to work well and produce a loud volume, despite not sitting directly in your ear. This design takes the pressure away from the inner ear canal. They aren't perfect, the battery life could be longer, but after using them for months, they work really well for both short and long runs.
Buy at Bose.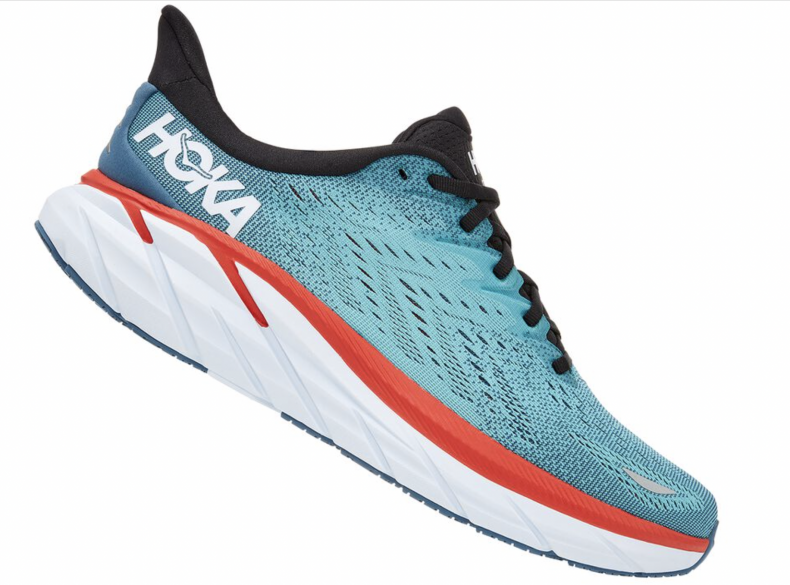 The Clifton 8 are Hoka One One's newest shoes aimed at mid-distance runners. Their goal is to be both comforting and quick. What's new with the latest version of this shoe? Hoka said the "new midsole compound offers one of our lightest, most energetic foams to date."
In terms of performance, I've put about 20 miles on these new shoes, and the initial testing produced great results. While short distance and speed runners still probably won't prefer these over something like the Hoka Mach 4, these running shoes do have plenty of comfort with a relatively lightweight design.
Buy at Hoka One One.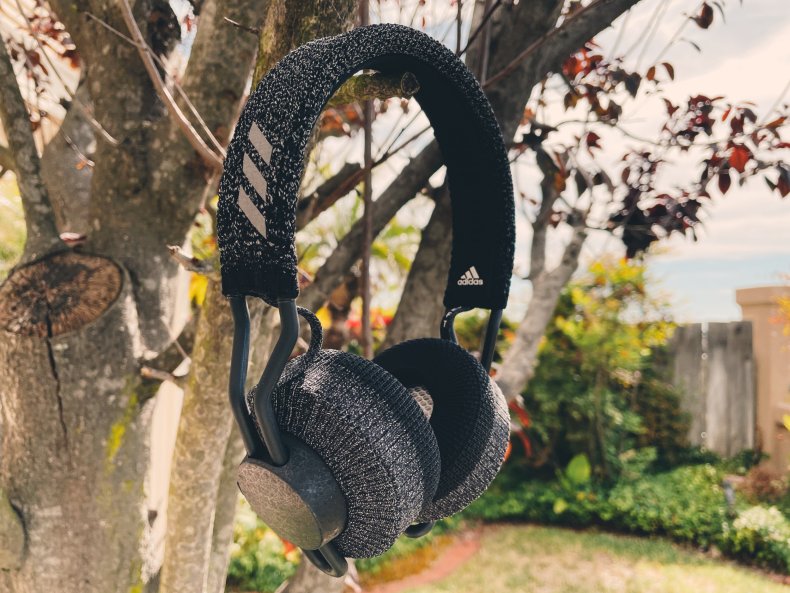 If you weren't aware that Adidas makes audio gear, now you are. The company has a few different options, but for anyone who prefers on-ear headphones, these are the ones for you. The crux of Adidas' entry into this space was to make headphones geared toward athletes, with a secure fit and materials that can live in sweat.
I'm not someone who runs with on-ear headphones, but I pass plenty of people running on the street who do seem to prefer them. These are the only ones I've tried that were able to stay secure and locked on my head while running. The material that covers the ear cups is tough and durable in the face of sweat and other things that come from active use.
Buy at Adidas.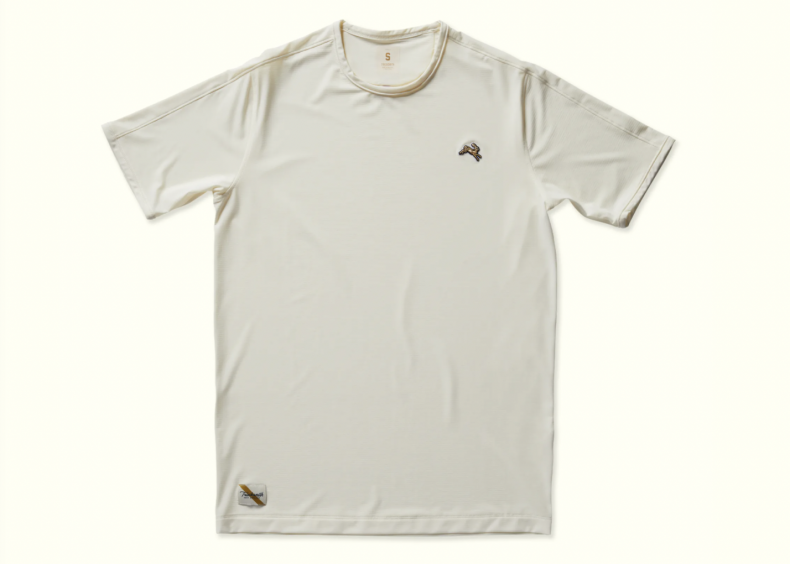 The Strata Tee from Tracksmith is part of its new line of summer running gear. The shirt is ultralightweight and has an active silver finish to guard against odor from bacteria. The company's objective with this top was to make something airy without being "scratchy and synthetic." I think the goal was met.
After just one run in the Strata Tee, I found it to be an instant favorite. Not only is it extremely light and airy, but it doesn't stretch out like thin shirts are prone to do. It also doesn't sag from pools of sweat. All in all, it's a great shirt, made to protect from the sun and fight the summer heat.
Buy at Tracksmith.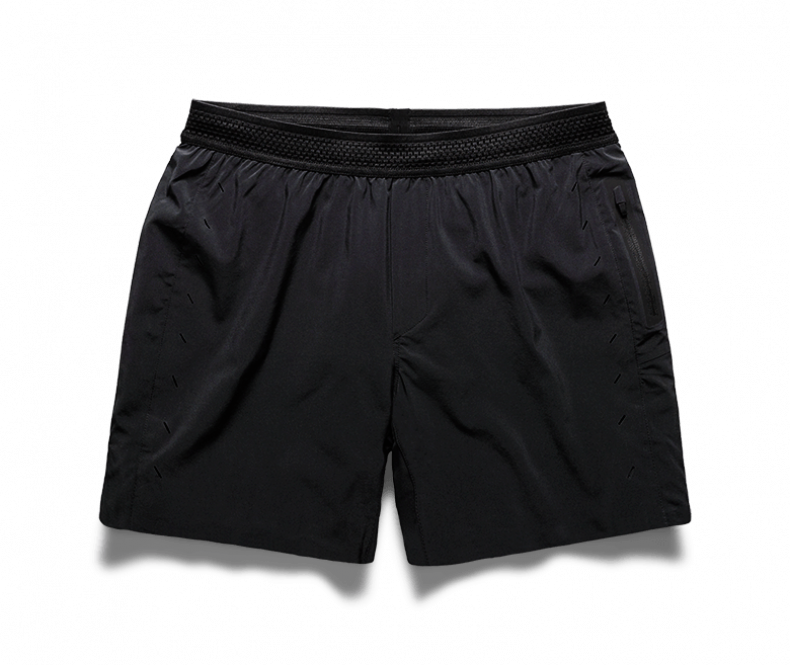 There is an abundance of running shorts, but the Ten Thousand Session Shorts are a popular option and highly rated, for good reason. The shorts come in 5- and 7-inch lengths. The goal of the company was to make a pair of shorts that fade away during runs and workouts by being lightweight and breezy. They have three pockets, two interior and one exterior, for carrying keys, cards and other small items. Their price varies, depending on whether you want a liner or not.
"Fits snug but doesn't cling to your thighs or restrict any movement, and it somehow manages to not overheat," said Runners World about the Ten Thousand Session Shorts.
Buy at Ten Thousand.
Apple Watch Band Sports Loop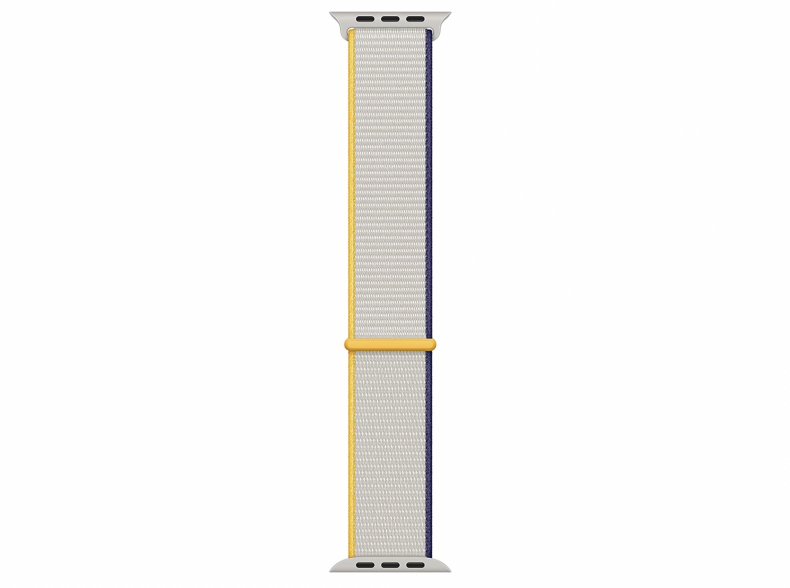 The Apple Watch is a must-have fitness accessory for any iPhone owner. Not only does it track distance with GPS, heart rate, blood oxygen and other metrics, but there are cellular models that can stream music and keep you connected without needing to take your phone. The interchangeable bands are key to making the Apple Watch perfect for running.
Michael Kummer, the longtime fitness and tech blogger, has tested the Apple Sports Loop and likes it as a band for fitness activities. "I can confirm that it dries incredibly quickly, thanks to the moisture-wicking properties of the nylon weave. Additionally, the strap is incredibly comfortable to wear because it stretches a bit (but not enough to prevent close contact with the skin during intense workouts)."
Buy at Amazon.
Reebok Floatride Energy 3 Adventure Running Shoes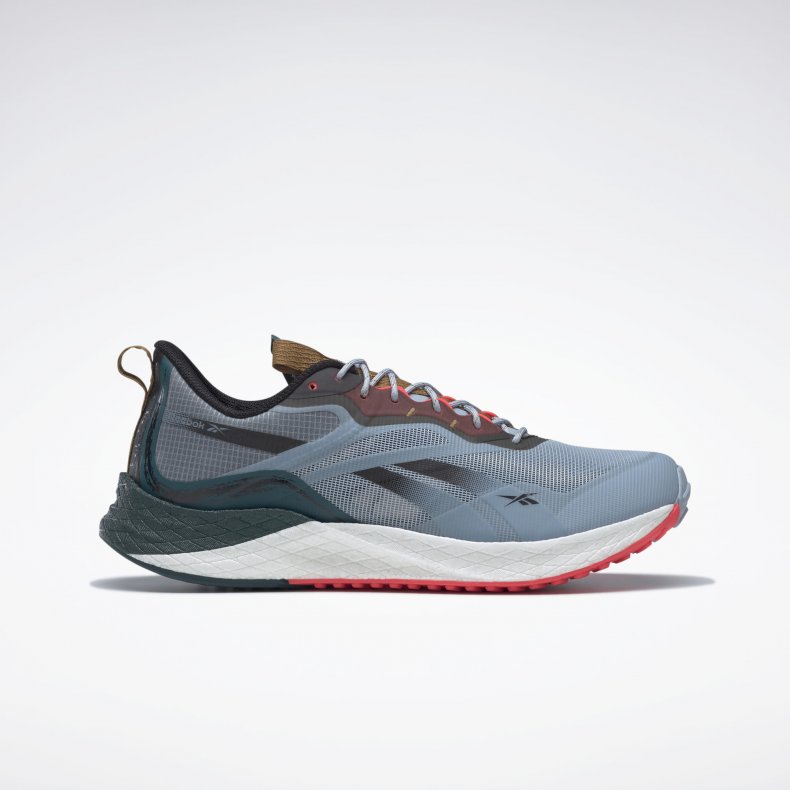 Reebok might not be your first thought when it comes to running shoes, but they are extremely competitive on price. These Floatride Energy 3 Adventure are the company's newest shoes that work on the street or off-road equally well. The goal here is a dual-purpose shoe that can do it all.
In my initial hands-on, I found the Floatride Energy 3 Adventure to be very similar to the Floatride Energy 3—as you might expect. I liked the updated tongue, which might help lessen the heat slightly. I really liked the versatility these shoes provide for just $10 more over the other, non-Adventure, style.
Buy at Reebok.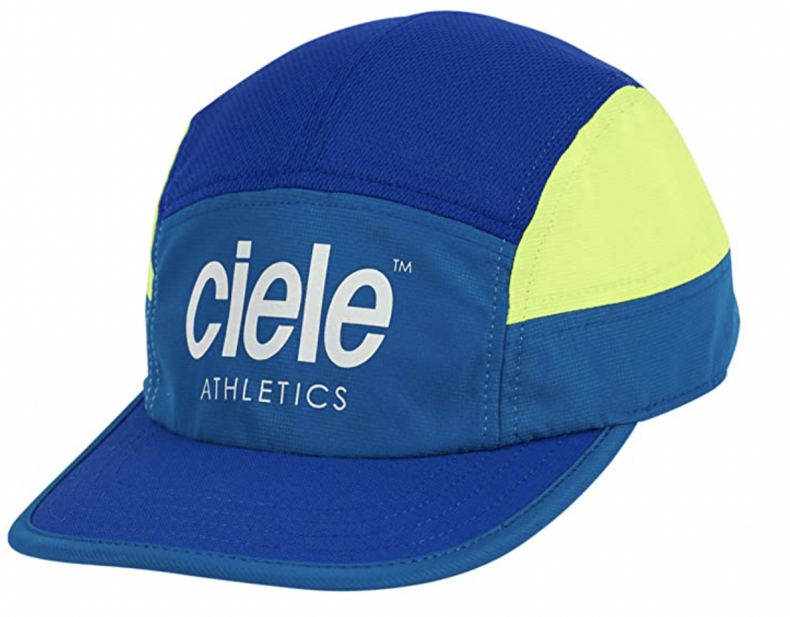 This hat is all about performance while running. It's not inexpensive, but it features materials that will both keep sweat out of your eyes and block the sun from baking your head. It's a lightweight, flexible hat that can be packed and will be durable for long races.
Runners World had this to say about the hat: "We like the fast-drying Coolwick fabric that keeps your head dry on hot days, plus the multi-panel construction that allows for a sleek, comfortable fit. The soft, bendable brim and reflective accents are bonus features that roadies and trail runners, respectively, will appreciate."
Buy at Amazon.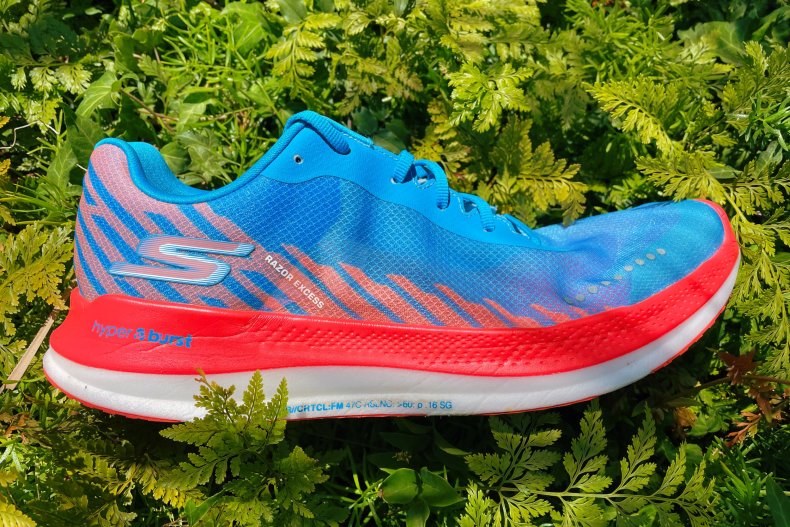 Skechers has a new shoe for people both looking to work on speed and wanting something they can wear on a daily basis. The GOrun Razor Excess has a Hyper Burst midsole foam that provides a bouncy and energetic feel. It also includes a Hyper Arc rocker for smoother running strides. The shoe isn't cheap at $140, but it is a nice addition for summer runs.
Running in the shoe for more than 50 miles, I found the midsole foam to remain springy. The Hyper Arc rocker was noticeable in facilitating smooth strides, and overall I found the shoes to be quick.
Buy at Skechers.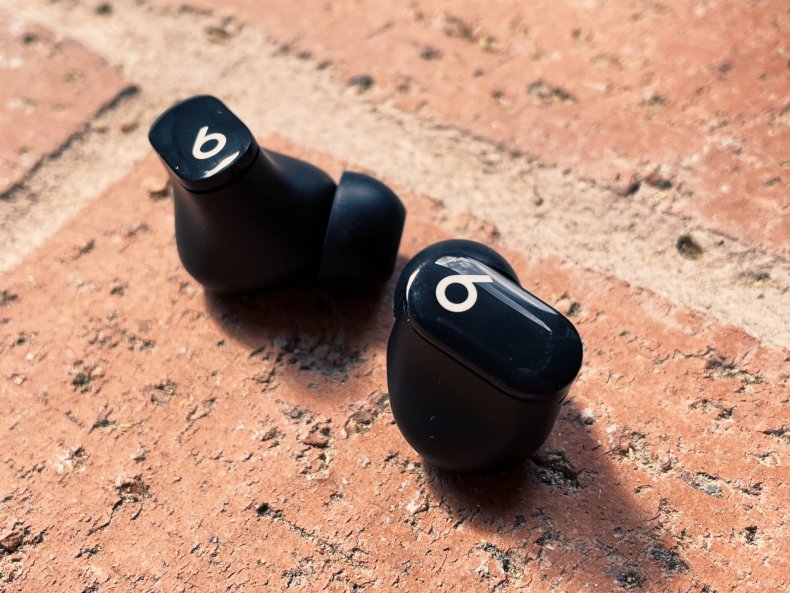 The latest earbuds from Beats are impossibly small and might be great for your running workouts. The earbuds include ANC, so they can be used outside of running times to block out unwanted noise. Best of all, perhaps, is the $149 price, which makes the whole package even more attractive.
In my testing, I found very little to criticize about the versatile new earbuds. The audio quality is loud and crisp. The bass is present and impactful. The one consideration for those who sweat heavily might be getting them to stay secure. This will be largely personal, and there are multiple size ear tips to help with fit.
Buy at Best Buy.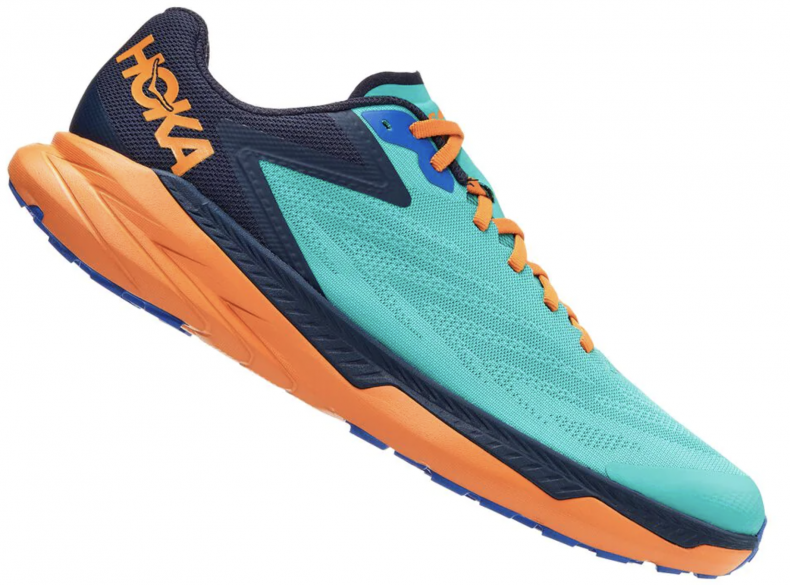 For people who prefer to run more in nature and less on the road, these new Zinal shoes might be the perfect addition to their shoe rotation. The shoes come in bright colors and feature 4 mm lugs to grip any uneven ground. There is a toe bumper for extended protection. The Zinal are also made from recycled materials and are vegan.
I've given these a spin, and they are lighter than other trail shoes, while still being strong enough to handle rough terrain. I really like the grippy traction the lugs provide, but they aren't so bulky that you can't use them for road running at times if need be.
Buy at Hoka One One.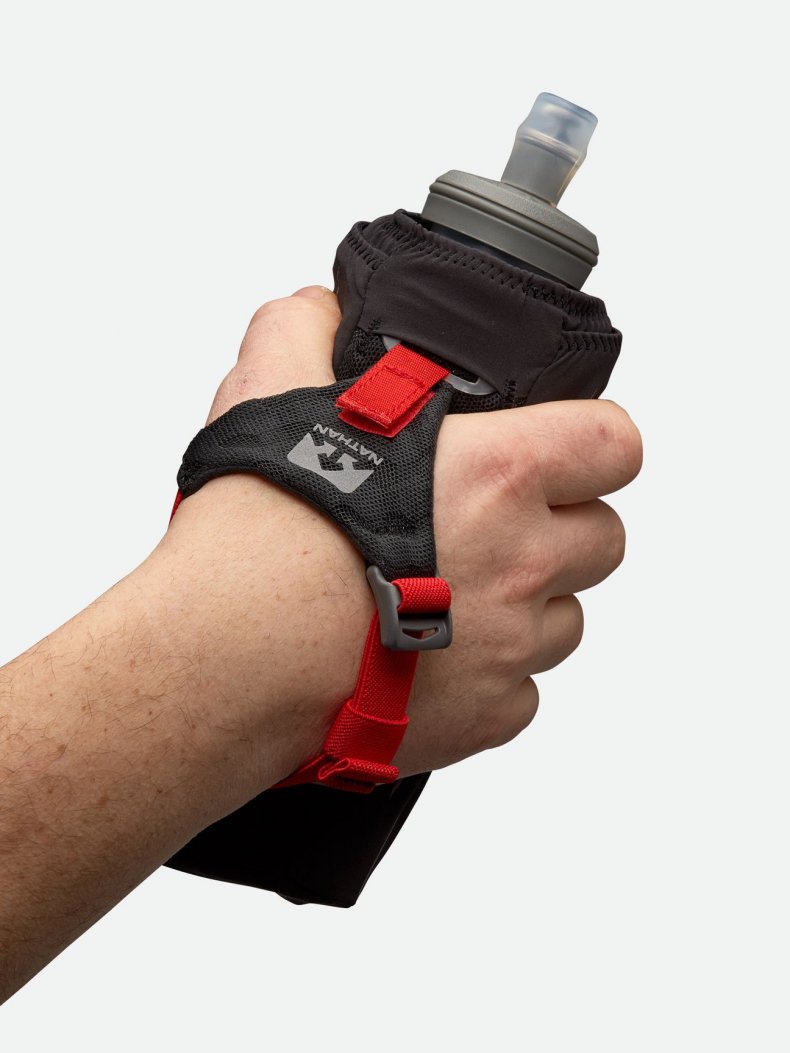 Technically, you could use any water bottle to run with. This running water bottle from Nathan makes the experience much nicer, however. First, it features a hand strap so there is much less need to grip and hold the bottle. Having a flexible bottle makes it easier to grab than a hard plastic one, too. The ExoDraw 2.0 is best suited for longer runs and can hold a very healthy 18 ounces of water. It reduces slosh and includes insulation to keep water chilled, even out in the hot sun.
This is the water bottle I take running when I think I'm going to need the extra hydration. Personally, I like the natural feel of gripping the bottle, but I especially like the adjustable hand strap so I can focus more on keeping pace.
Buy at Nathan.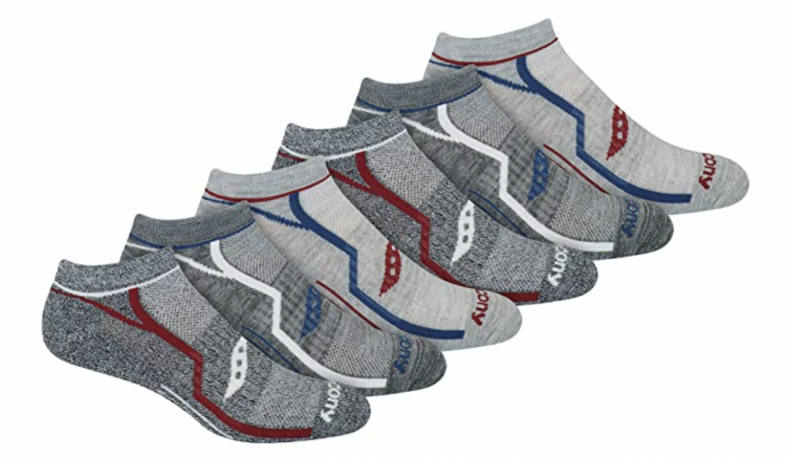 Socks are invaluable to the running experience, and Saucony's Bolt Performance Socks are a great place to start. These are affordable and come in a six-pack for around $13.99, depending on size and color. They feature moisture-wicking properties and cushioned support in key areas of the foot.
Business Insider said these are "a more lightweight sock, these aren't recommended for winter running but otherwise, they'll do just fine at the gym, on the road, or on the trails."
Buy at Amazon.
Newsweek may earn a commission from links on this page, but we only recommend products we back. We participate in various affiliate marketing programs, which means we may get paid commissions on editorially chosen products purchased through our links to retailer sites.