13 Golf Accessories, Tech and Clothes for 2021
Golf is a perfect outing to soak in the fresh air while still remaining physically distant from others. It's a sport made for summer 2021 if ever there were one. It doesn't matter whether you're new to golf, or play regularly and are just looking for some of the latest gear to hit the links with—we've rounded up some new and loved products for days playing golf. Everything from comfortable and stylish shoes that provide traction to practice gear that can be used at home in between visits to a course.
This is just a sampling of some of the gear and tech available for golf enthusiasts, but this is a great place to start.
Adidas EQT Primegreen Spikeless Shoes—$130
Arccos Caddie Smart Sensors—$179.99
Sunday Golf Loma Bag—$114.99
Athletico Golf Shoe Bag—$19.99
Footjoy Traditions 21 Shoes—$129.99
Penguin Full Zip Golf Track Jacket—$129
Frogg Toggs Ultra-Lite2—$16.99
Blast Motion Golf Swing Analyzer—$145.95
RTIC Soft Pack Cooler—$84.99
Asics Gel-Course Ace Shoes—$150
Hole19—Free
Sonos Roam—$169
GoSports Golf Practice Hitting Net—$69.99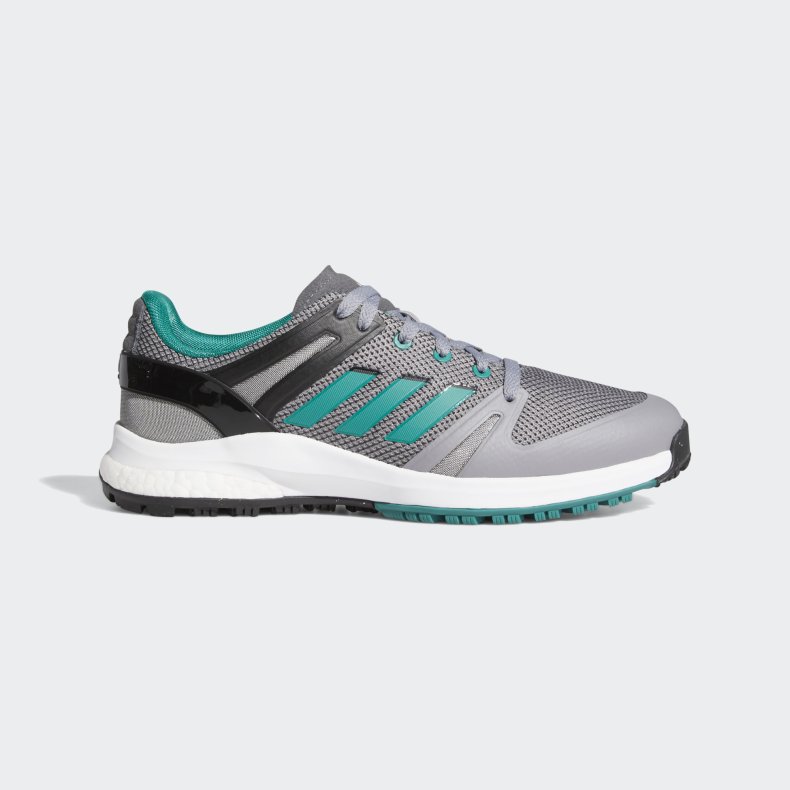 If you're not into the traditional look of saddle shoes and big spikes, Adidas' EQT Primegreen Spikeless Shoes for golfing are a low-key option that doesn't have any pretentiousness about them. These shoes look and feel like running shoes but are fully ready for varying lengths of golf terrain. Most importantly, the EQT spikeless shoes have a nonmarking outsole that grips greens but wears just fine outside the course.
Although I don't mind the golf shoes of yesteryear that were made for a single purpose only, I lean toward subtler golf shoe options. These ones from Adidas fit the bill and come in at a fairly reasonable $130 price point. Plus, they're made with some recycled content to keep their impact on the environment lower than other shoes.
Buy at Adidas.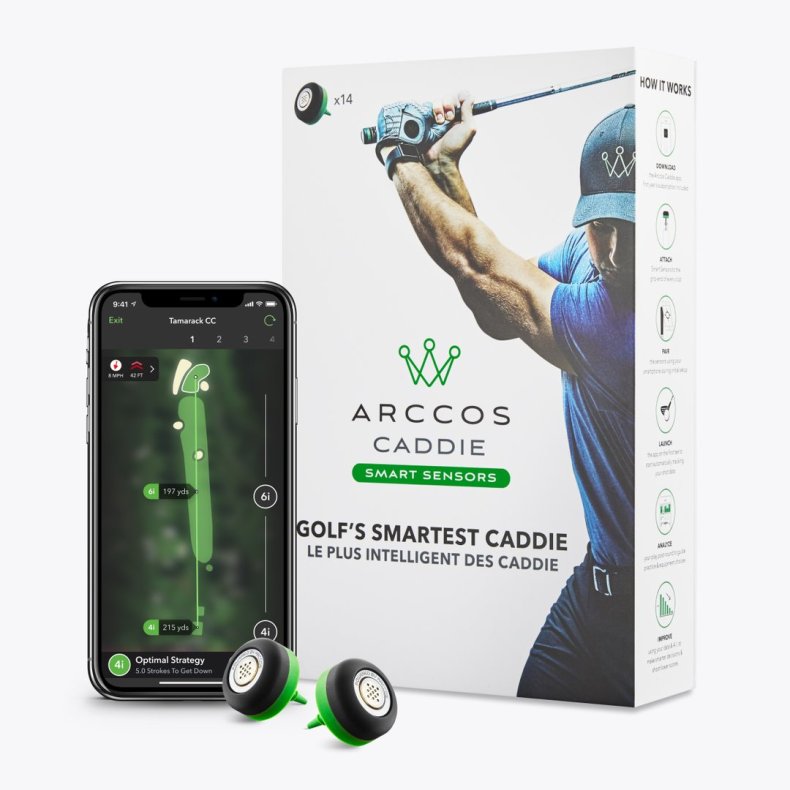 Instead of buying brand-new clubs or using some other technique to analyze your swing, these smart sensors can attach to pretty much any golf club and make it connected, and smart. By adding sensors to your set of clubs, you're able to see on their app how you're swinging them.
This simple gadget modernizes your golf game with a few neat tricks. For example, even though you have a general sense of how far you can hit each iron, attaching an Arccos sensor will give you specific data on the distance you can really expect. The app becomes your digital caddy and will help select the right club for each shot. Using artificial intelligence, the sensors can also take into account weather and other course conditions.
Buy at Arccos.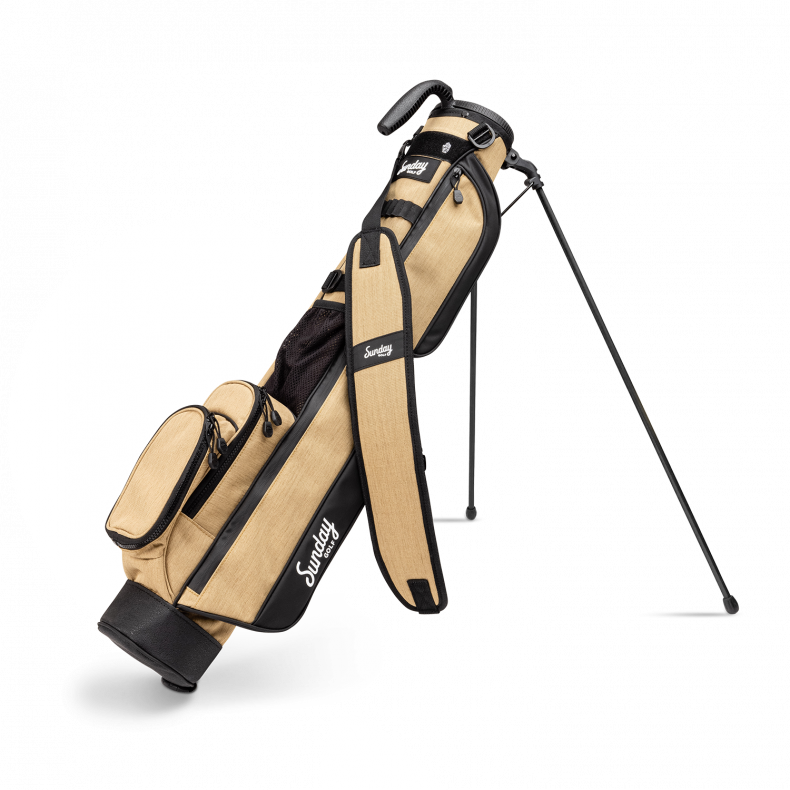 This Loma Bag from Sunday Golf is not your typical bag on purpose. Instead of hauling something bulky to the driving range or a chip and putt, this slimmed-down option allows for a lighter load—it's less than 2 pounds—while still making room for essential clubs and gear.
It still has all the conveniences of a carry handle, comfortable shoulder strap, pop-up legs and pockets for tees and balls. The Loma Bag even adds a dedicated pocket to carry a frosty beverage or two along for the trip. If you don't need all your clubs, why carry all your clubs?
Buy at Sunday Golf.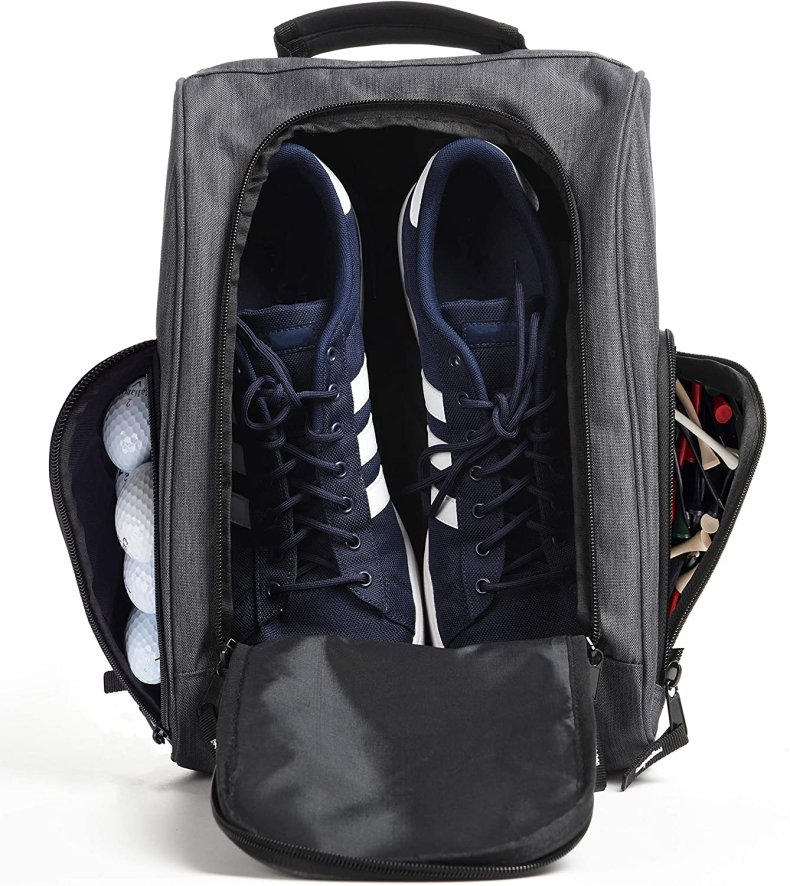 Anyone who's hit the links at least once knows that golf shoes don't stay clean for long. Even if you can avoid the sand traps or water, your shoes often can't escape the green tint that fertilizers and grass stains leave behind. This is a key reason to invest in a dedicated case to carry and store your golf shoes.
These shoes from Athletico feature built-in ventilation and a carry handle. There are two side pockets for extra balls and tees, or if you want to carry an extra pair of socks. Either way, they're a great way to keep the golf course out of your car and house.
Buy at Amazon.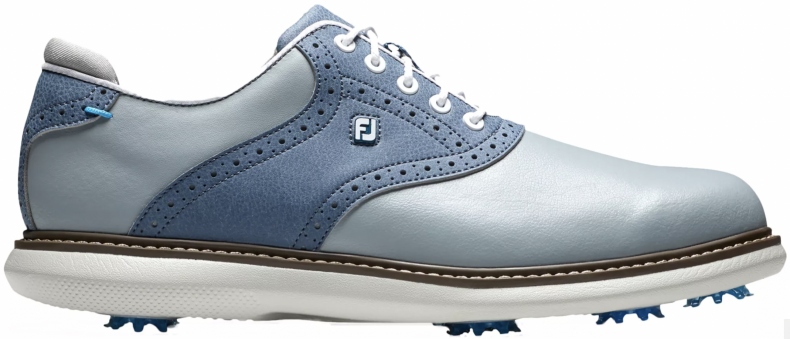 Even though spikeless and stealth golf shoes are becoming increasingly popular, some still crave the old, traditional golf shoe look. In that case, these Footjoy Traditions 21 are the spikes for you.
These have soft spikes that won't damage areas around the clubhouse or tear up your car. The shoes themselves have a full-grain leather upper and padding, for 18 holes of comfort. There are two traditional white and black color options, but for the more adventurous there are also blue and gray and white and blue options available.
Buy at Dick's Sporting Goods.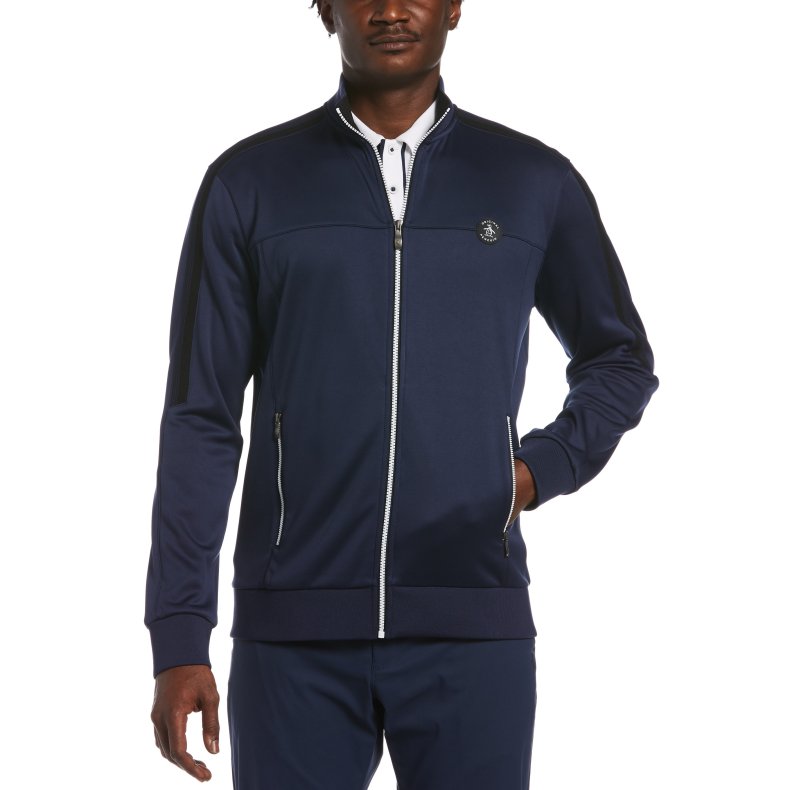 Penguin's line of golf apparel continues to expand, and this lightweight, full-zip jacket is perfect for nearly any season. Even on the hottest days, there are times that a minimal jacket comes in handy. Plenty of classic golf jackets are quarter zip, but having a full zip allows better regulation of airflow for year-round use. Plus, this subtle, track jacket style will work just as well off the course and it does around the greens.
Buy at Penguin.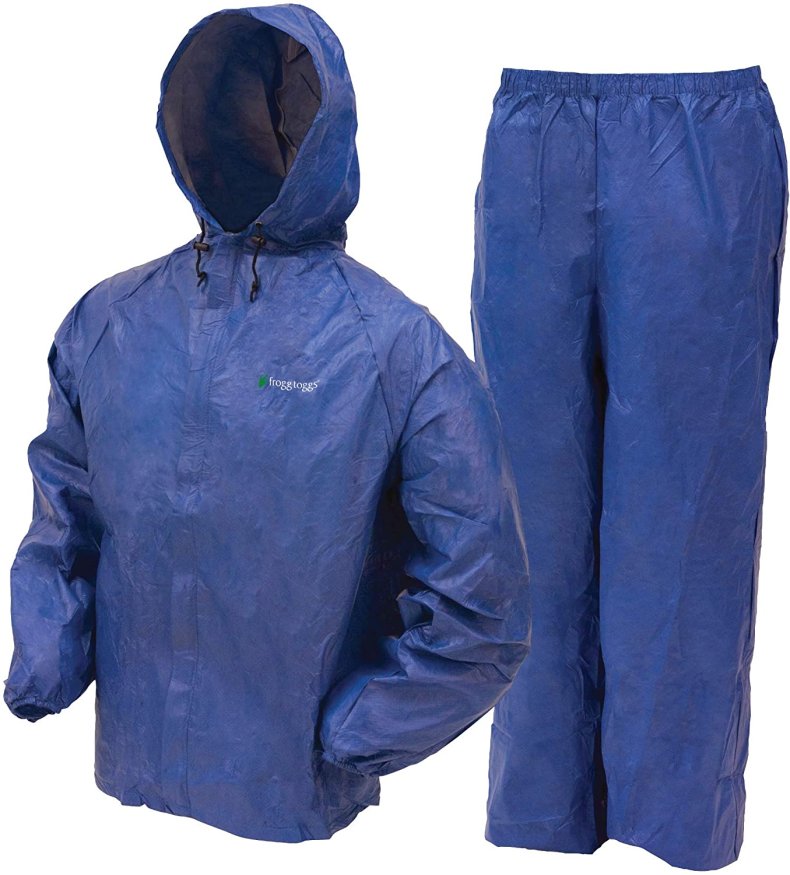 When it rains, it pours. A rainy day has the chance to ruin a day out on the golf course, but the weather doesn't have to. If you have a Frogg Toggs Ultra-Lite2 rain suit then you can brave the elements when others have to retreat. The key to these rain pants and jacket is that they aren't too costly. For under $20, you can guarantee that a leisurely day on the course isn't ever scrapped because of a sudden change in the weather. These can be packed into your golf bag or just kept in the car, but either way, they could help you avoid disappointment.
Buy at Amazon.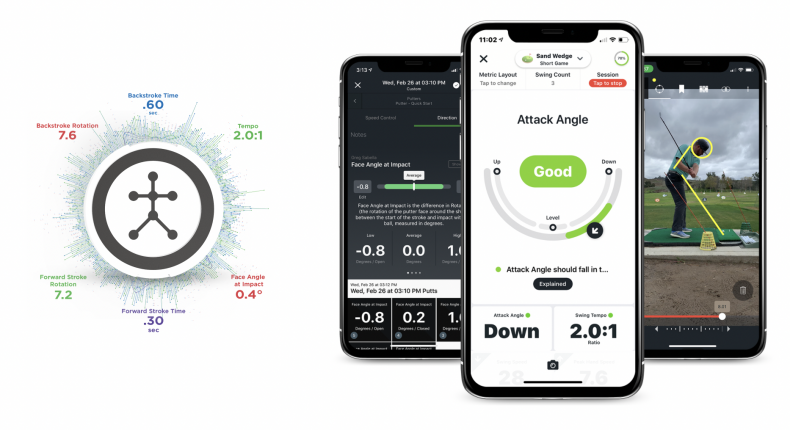 Blast Motion is another way to easily infuse your golf clubs with technology to analyze your swings. Unlike other options, Blast Motion only comes with a couple of sensors that will need to be changed among your clubs. This smart solution is mostly meant for practice and for help with lowering your score. As part of that, the Blast app can be utilized to capture your swing, slow it down and provide feedback on your form. There is a training center with videos as well with extended resources within the app.
This will work for drivers and the long game, but it will also help on the greens for your short game, too. This includes tracking the use of wedges and putters alike.
Buy at Amazon.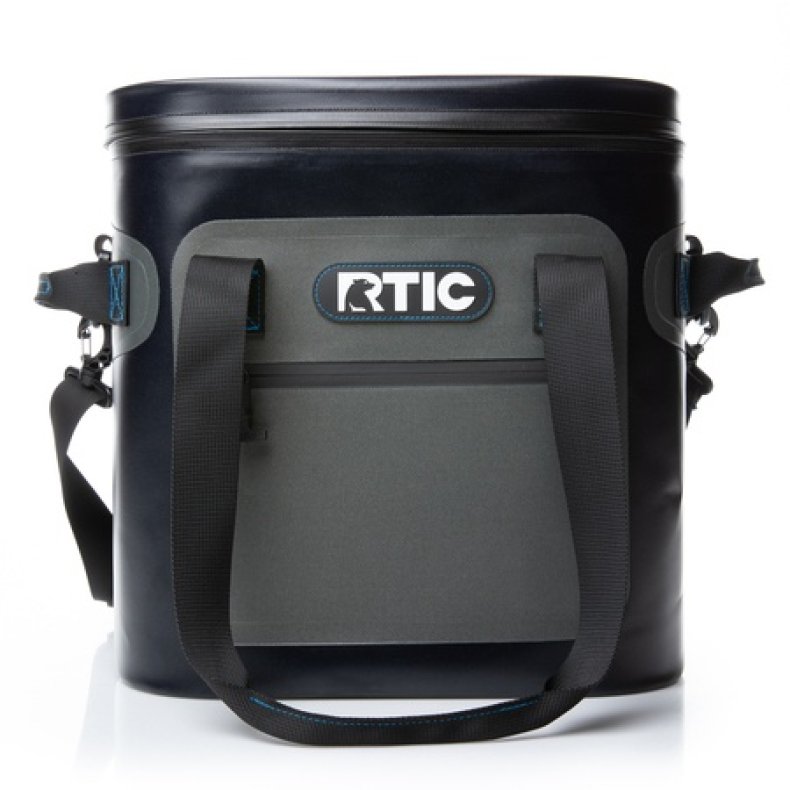 The key to a good cooler to take golfing is keeping it compact and portable—specifically, a cooler that will fit in the back wire-frame basket. This soft cooler from RTIC has a 20-can capacity (though there other size options) and should be a perfect golf cart companion for a group of two or more people. It can hold 20 pounds of ice but empty it weighs just 3 pounds. There is a carry handle and shoulder strap if things get too heavy. RTIC is a brand known for delivering solid, durable products at an exceptional value, and this soft cooler is no exception.
Buy at RTIC.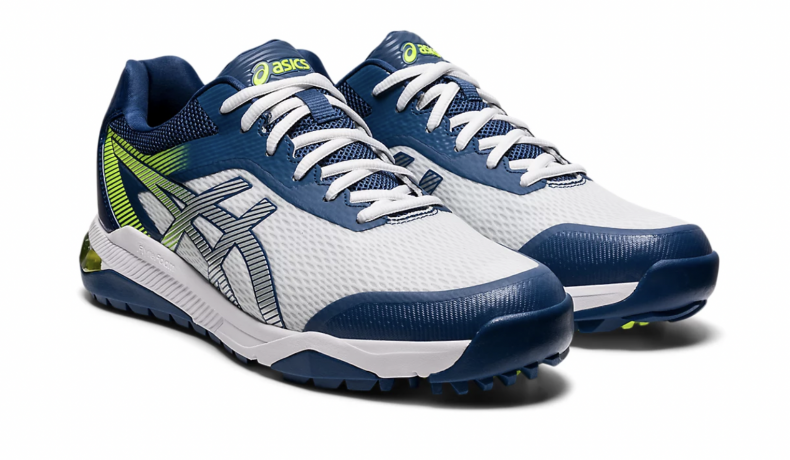 If you're looking for more golf shoes that don't look like golf shoes, Asics Gel-Course Ace might be what you're looking for. These shoes take their design cues from the Asics line of running shoes but add more traction for tall and short grass.
The white and pure silver colorway (above) plays up the sporty, running shoe feel, though the darker gray on gray and white on white options don't stray too far off that mark, either.
From the Flytefoam and Rearfoot Gel technology to the Ortholite insole, these shoes are meant to provide comfort and foot support. They also feature a waterproof upper to keep rain, dew and mist at bay.
Buy at Asics.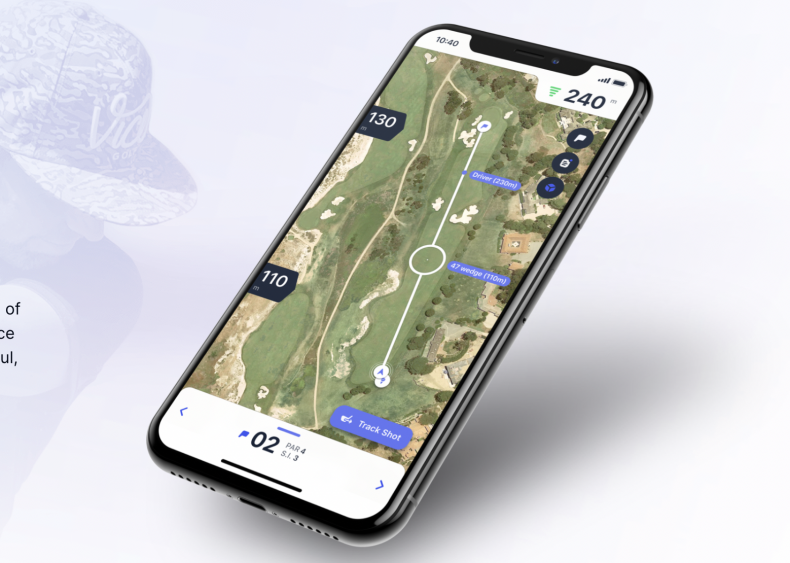 There are two things the free Hole19 app can help you eliminate and that's a rangefinder and scorecard. This app has maps for thousands of courses across the country and can pinpoint your location and let you know how far you are from the hole, even if you can't see it from the rough. It will also let you input a score for each hole and keep a tally electronically.
The best part of Hole19 may be its Apple Watch app, which allows you to see the distance to the pin and keep score right from your wrist. Bear in mind that the phone is what is tracking distance with GPS, so you'll need it close by, but regardless, its integration with Apple's smartwatch is incredibly handy.
Get at Apple.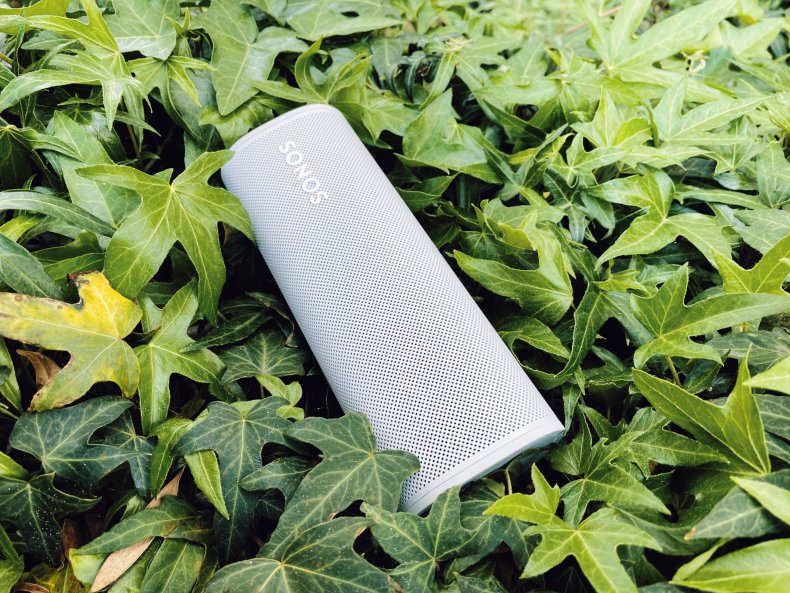 Just as a soft cooler is a nice addition to any golf outing, a small portable Bluetooth speaker is also a nice gadget to bring along. The Sonos Roam is a Newsweek favorite and is perfect for the golf course or any other summer adventure. The speaker is minimal in size and able to be stuffed into a golf bag, but it also has a loud, well-rounded sound.
Beyond the incredible sound quality packed into its small size, the speaker has wireless charging and is water-resistant. It can survive drops and bangs, so it should be able to survive all the elements outdoors on a golf course with minimal effort.
Buy at Sonos.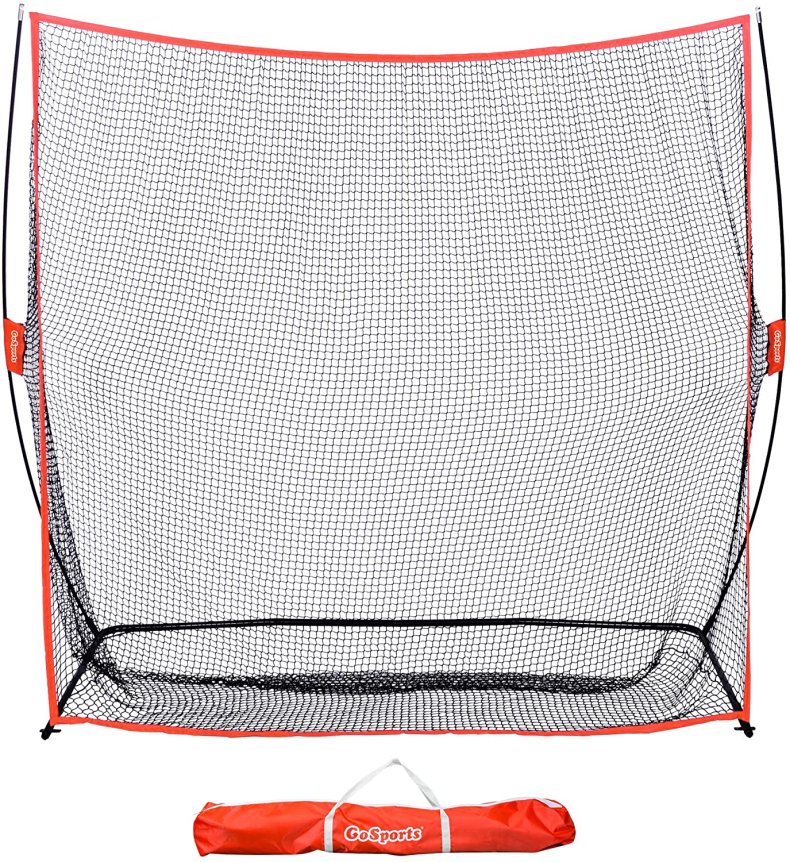 The GoSports Golf Practice Net serves to get you through stretches when it's just not possible to get out to the course or even the driving range. It might be less than ideal to have to hit at home, but this practice net can provide at least an option for the backyard or basement. It comes in either a 7 foot by 7 foot or a 10 foot by 7 foot size, which should be sufficient to catch all the golf balls hit at it. While it's big enough when set up, it does fold up fairly small in a carrying case so it can be stored or transported as need be.
Buy at Amazon.
Newsweek may earn a commission from links on this page, but we only recommend products we back. We participate in various affiliate marketing programs, which means we may get paid commissions on editorially chosen products purchased through our links to retailer sites.